You should be familiar with the Alloy series of mechanical gaming keyboard from HyperX. They are some of the most sought after gaming keyboard by eSports players due to the product's sheer quality and performance. Here at The Tech Revolutionist, we have previously tried and tested the HyperX Alloy FPS and HyperX Alloy FPS RGB keyboards. We always like that HyperX kept the designs simple and minimal, making them suitable for different usage scenarios. This time, while retaining our favourite clean style and design, HyperX innovated and brought their own Key Switches to the HyperX Alloy Origins Mechanical Gaming Keyboard.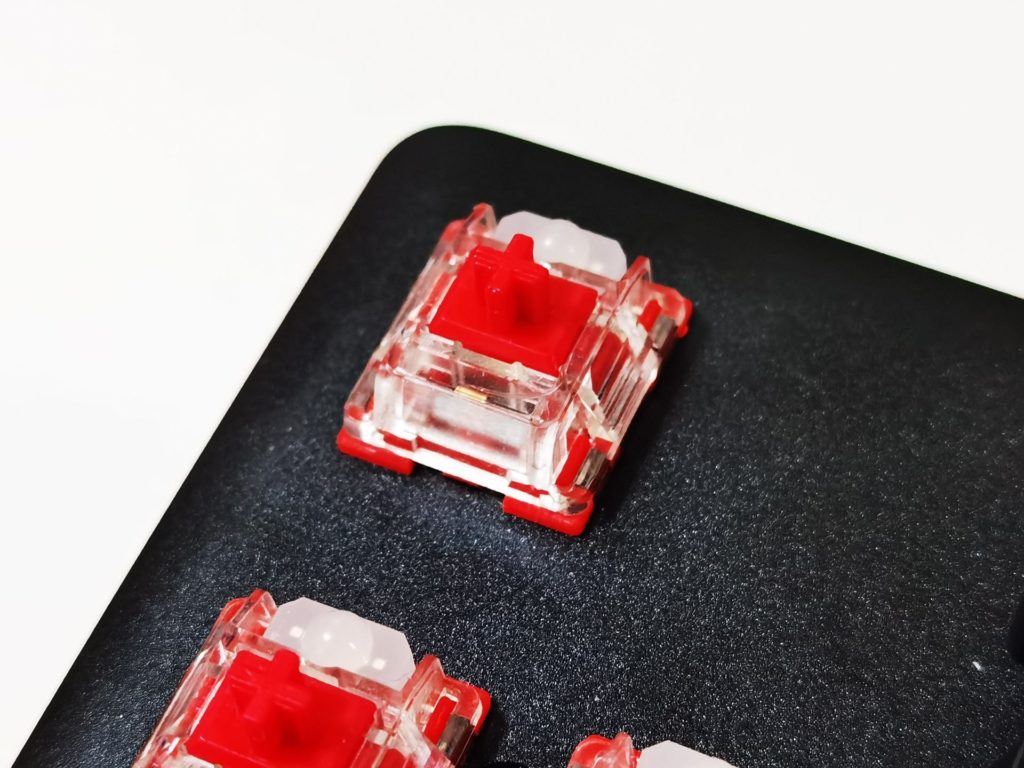 The HyperX mechanical key switches are fully developed in-house within the HyperX engineering and design team. By understanding different gamers and users, HyperX tried to improve their perceived shortcomings of the popular Cherry MX switches, and made them even better. This also probably gave rise to the name of the product: Origins – it's a keyboard that's fully original from HyperX. We had firsthand experience with the HyperX Alloy Origins keyboard at COMPUTEX 2019. Today, we finally have the chance to try this keyboard out here in our office.
HyperX Alloy Origins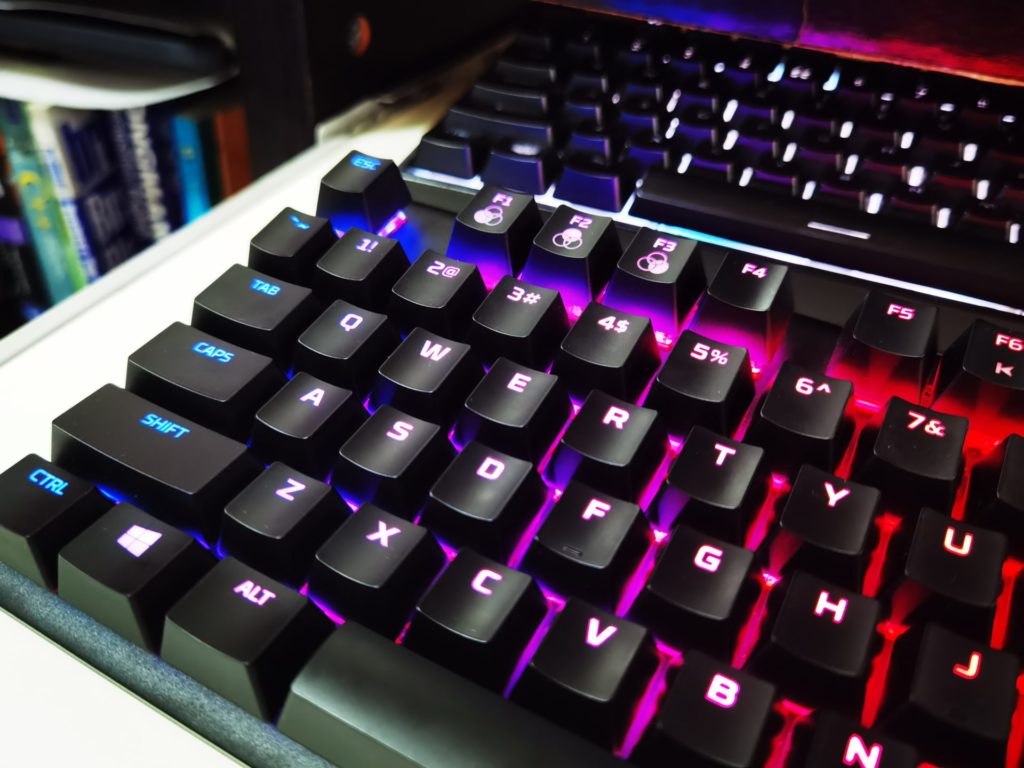 The HyperX Alloy Origins keyboard looks just like any other Alloy series keyboard from HyperX. It's just how the way we like it – clean, minimal and simple. There aren't any kind of funky macro keys or over the edge design aspects that changes the keyboard layout. When I first typed on the Alloy Origins, I could get used to it in no time at all.
Experience with the HyperX Red Switches
Based on my first impression, if you told me that this keyboard is using the red linear key switches, I wouldn't believe it at all.  Both types of keys just feel quite different, even though the HyperX Red is supposed to be modeled after the Cherry MX Red. HyperX optimized their Red switches to make them even more suitable for gaming. The HyperX Red switches have the same 45g actuation force like the Cherry MX Reds, but have reduced actuation distances. Both actuation distance and total travel distance of each key is reduced by 0.2mm.
Generally, just based on personal experience, the HyperX Red switches was able to react much faster than the Cherry MX Red. Each key stroke also feels more substantial and precise, something you would expect from a brown switch. It could be due to the different in the actuation distance, which causes the HyperX Red switches to return to its original position faster. I was comparing to the HyperX Alloy Origins to the Gigabyte K1 (with Cherry MX Red switch) for my tests.
Build Quality
Moreover, the HyperX Alloy Origins keyboard has a great build quality. It features a very solid frame which allows the keyboard to stay firm on its surface. Moreover, the keys and switches are also installed firmly in place, and there are no signs of unwanted swaying of keys when typed on. It does not suffer from uneven key experience that is common in keyboards of lower built quality, where longer keys, such as the spacebar, enter or shift keys appear very flimsy.
Features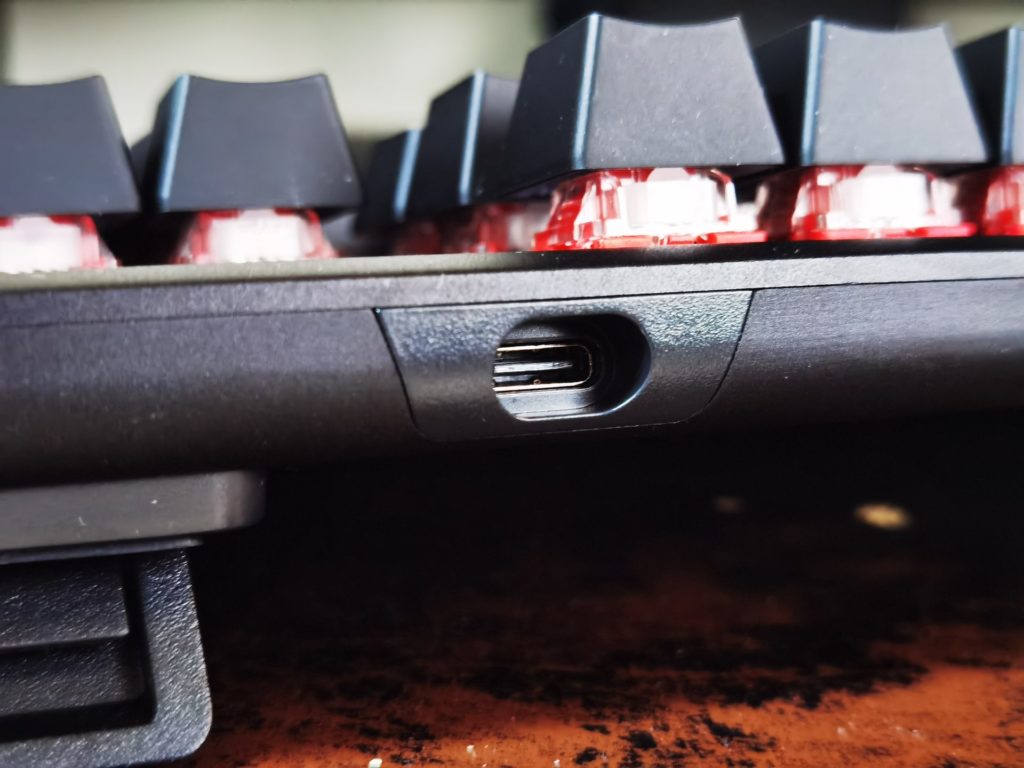 On top of that, the HyperX Alloy Origins is finally updated with an USB Type-C port. It simply makes connecting and disconnecting of the cables so much easier, as direction of the cable plugs does not matter anymore.
Also, the HyperX Alloy Origins has feet that prods the keyboard up for better ergonomics. Users can choose between a higher or lower angle for their keyboard height, thanks to their adjustable lever mechanism on this keyboard.
While RGB lighting isn't all to it to a gaming keyboard, you can be certain that HyperX included RGB features on the HyperX Alloy Origins. Each key on this keyboard can be individually addressed and customized to your own preference. We also realized that since this keyboard uses a floating key design, the RGB lighting actually overflows onto the based on the keyboard as well, producing a rather cool and unique effect.
All RGB lighting and effects can be controlled either by using the FN keys on the keyboard itself, or with the NGenuity software that's available on the Windows Store. We found the NGenuity software to be intuitive and easy to use. Users can even customize and save their preferred profile and share the profile with their friends. Alternatively, there are also many preset profiles and customization lighting effects that are found on the software.
Furthermore, the HyperX Alloy Origins also features a "Gaming Mode". When turned on, it will prevent accidental pressing of the Windows Key. With the NGenuity software, you can even block other keys such as Alt+Tab, Alt+F4, Shift+Tab and Ctrl+Esc.
Conclusion
Personally, I wasn't a fan of linear key switches like the Cherry MX Red. I've always thought that they felt rather "plasticky", and didn't provide that "mechanical keyboard feel". However, with the HyperX Red Switches, it had changed the way I think about linear key switches. These switches are fast, and thanks to the high build quality of the HyperX Alloy Origins, I can finally appreciate and understand the advantages of linear key switches. It was a pleasure typing on the HyperX Alloy Origins. There is no doubt that this keyboard will be a good daily driver, regardless if it is for gaming or for work.
But what's most important, is that as long as Sakura from IZ*ONE uses HyperX Alloy Origins, I will too…