HyperX could be considered one of the most popular brands when it comes to gaming peripherals. Trusted by many top eSports sportsmen, HyperX have arguably led them to winning countless major competitions.
Last year at COMPUTEX, HyperX showed us a range gaming peripherals with RGB lighting. Even though it has been a year since its launch, these peripherals continue to stay popular with PC gamers. This time, we finally got our hands on the HyperX Alloy FPS RGB Gaming Keyboard and the HyperX PulseFire Surge Gaming Mouse to understand what the hype is all about.
HyperX Alloy FPS RGB Gaming Keyboard
As its name suggest, the HyperX Alloy FPS RGB Gaming Keyboard is designed for FPS gamers in mind. Therefore, we will be expecting many FPS centric features that will give FPS gamers an edge.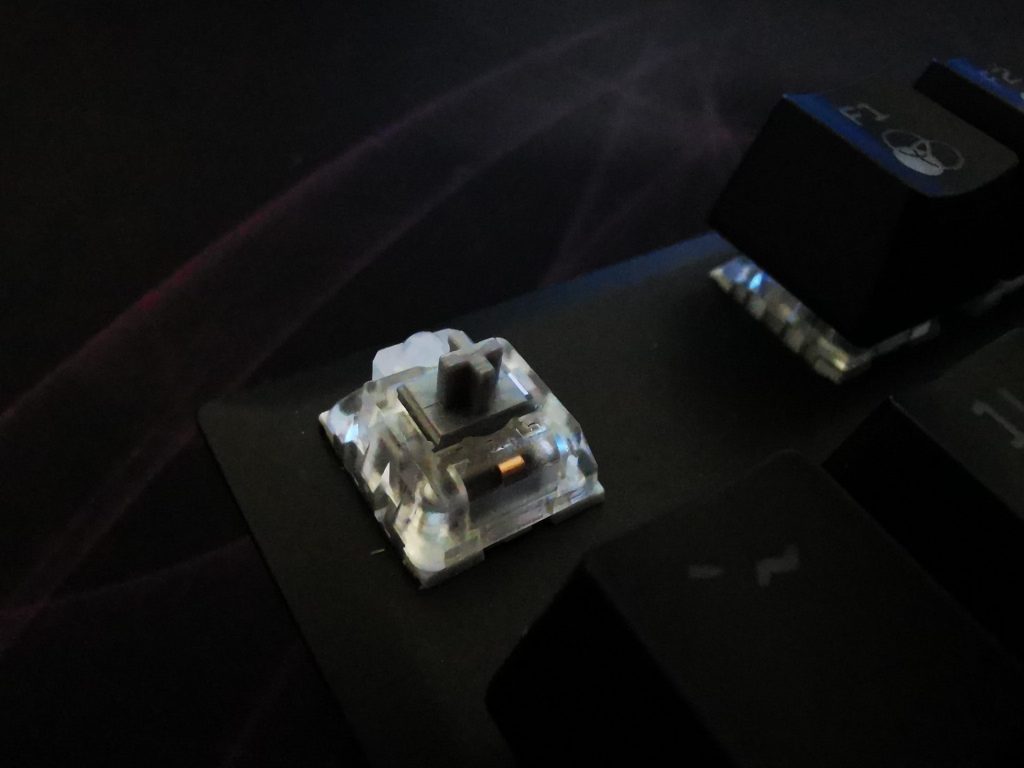 Under every key on the HyperX Alloy FPS RGB Gaming Keyboard is a Kailh Speed Silver switch. These are very light linear switches which travels and actuates shorter than other standard switches. The result – a highly responsive keyboard that allows gamers to react much faster and achieve higher input rate.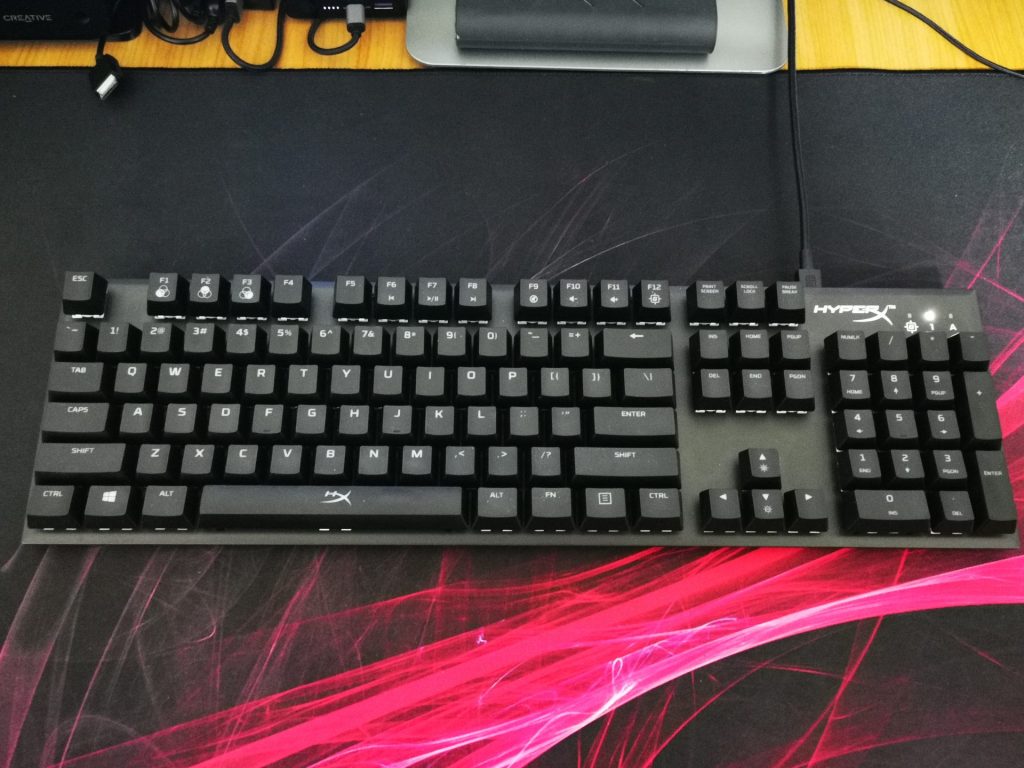 The HyperX Alloy FPS RGB Keyboard still retains a standard keyboard size. The placement of the keys is as usual, and it took no time for us to get used to it.
Design
Generally, the HyperX prefers deploying a minimal and simple design to their products. It is probably due to such a design style, that it has attracted many gamers as well. The keyboard just works as required and only keeps fundamental features.
This is also why most mechanical keyboard products from HyperX retains the same look and feel. Comparing between the HyperX Alloy FPS which we have reviewed two years back, you could probably not notice any obvious difference (other than it having RGB), unless you have a much closer look.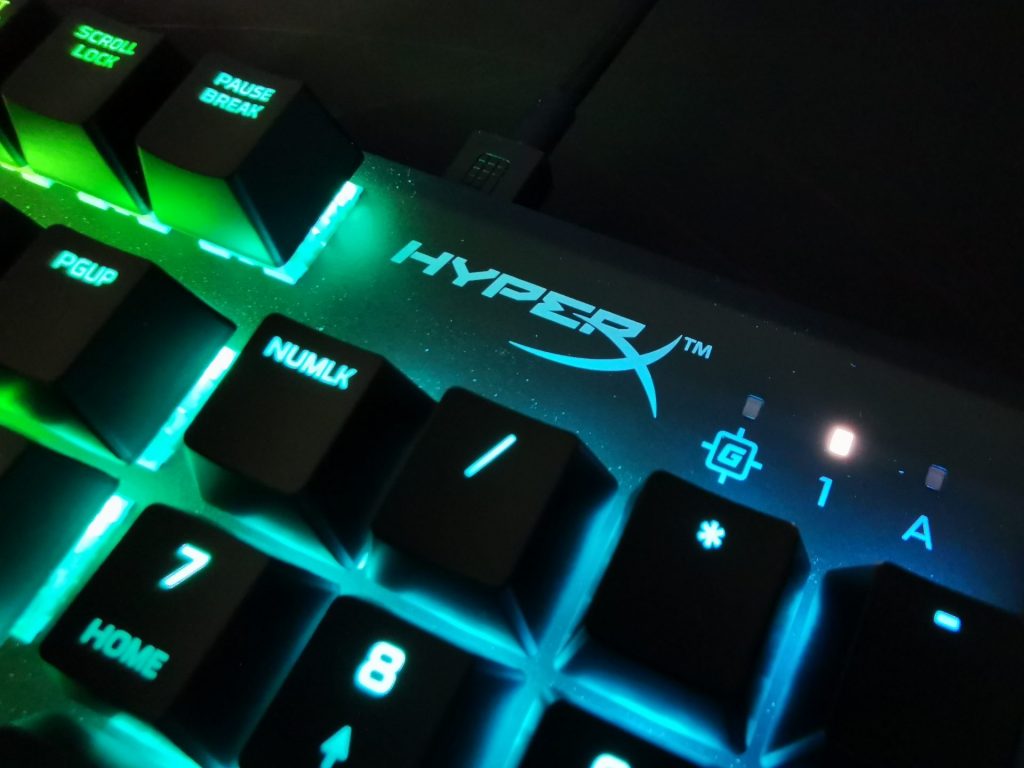 The HyperX Alloy FPS RGB uses a steel frame, making the whole keyboard extremely sturdy and durable.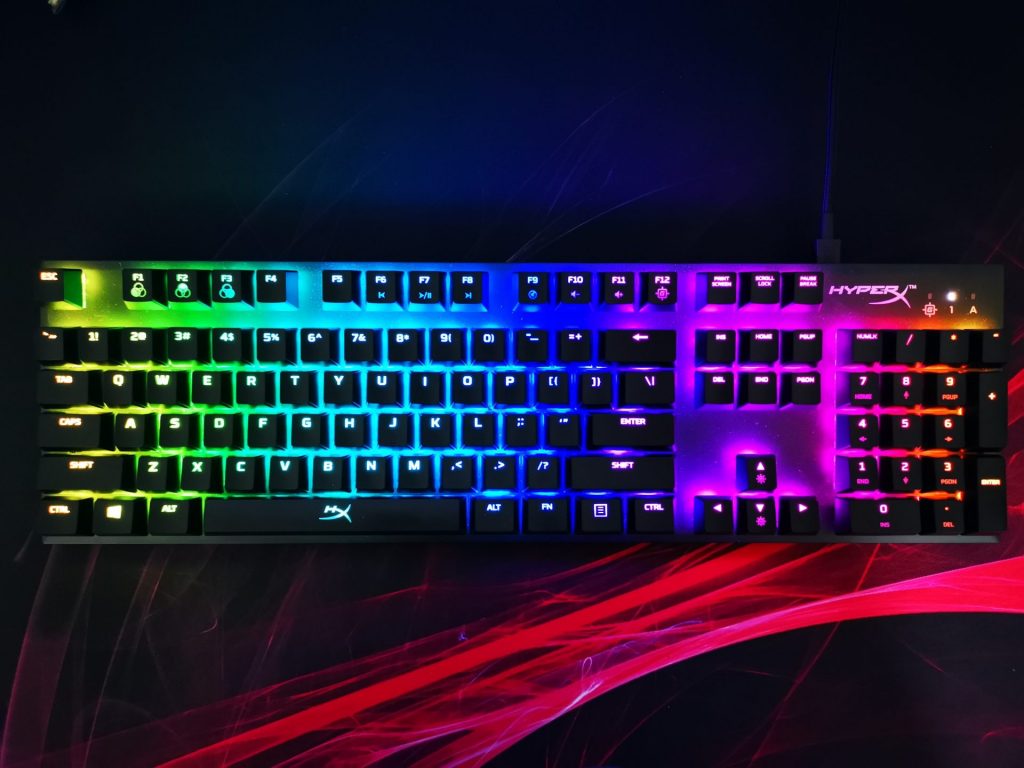 Of course, the main feature (even though not as important) is its RGB lighting capabilities. In fact, HyperX has put in extra effort to design the Alloy FPS RGB to make it look even better than competition. Each key switch is exposed with an extra bright RGB LED, allowing the lights to also be reflected onto the keyboard's base. This gives a beautiful effect to the whole keyboard, as if the keys are floating above the RGB lights.
The control of the RGB lighting can be achieved with HyperX's NGenuity software. There are multiple effects and customizations that can be done on the keyboard. Each key on the keyboard can be individually controlled as well. To show how the degree of control, we changed the lighting on the keyboard to write "TTR". You can change it to however you want it to be!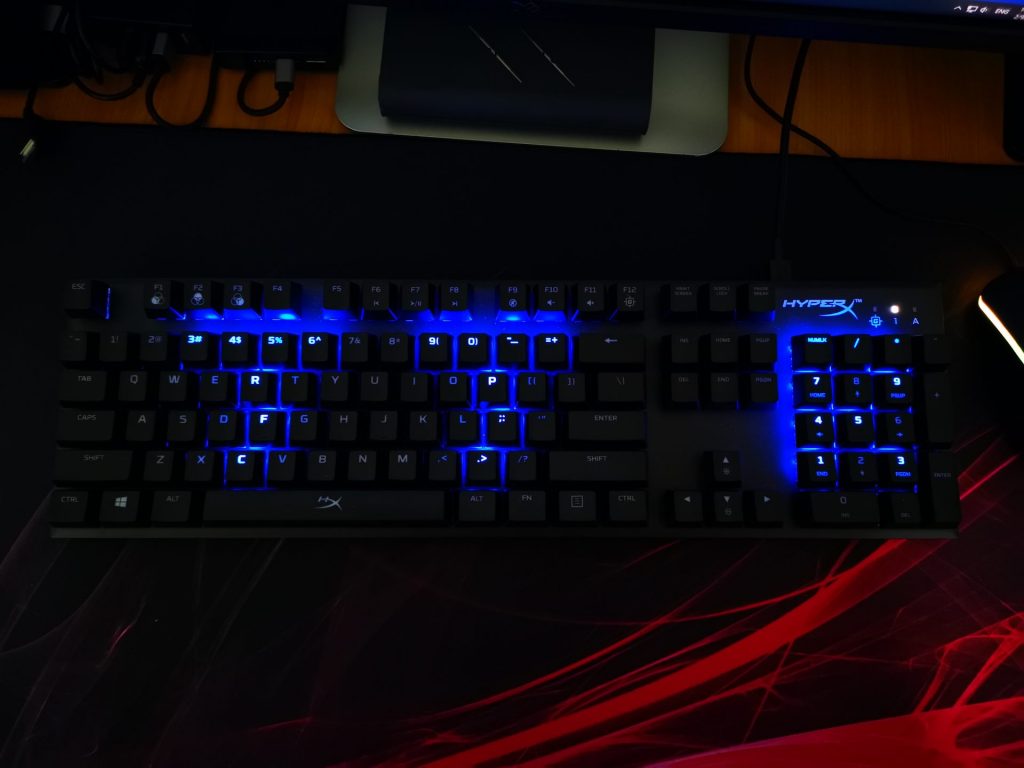 Other notable features of the HyperX Alloy FPS RGB is its removable Mini-USB cable. It will also be a lot more convenient while bringing the keyboard around for LAN parties.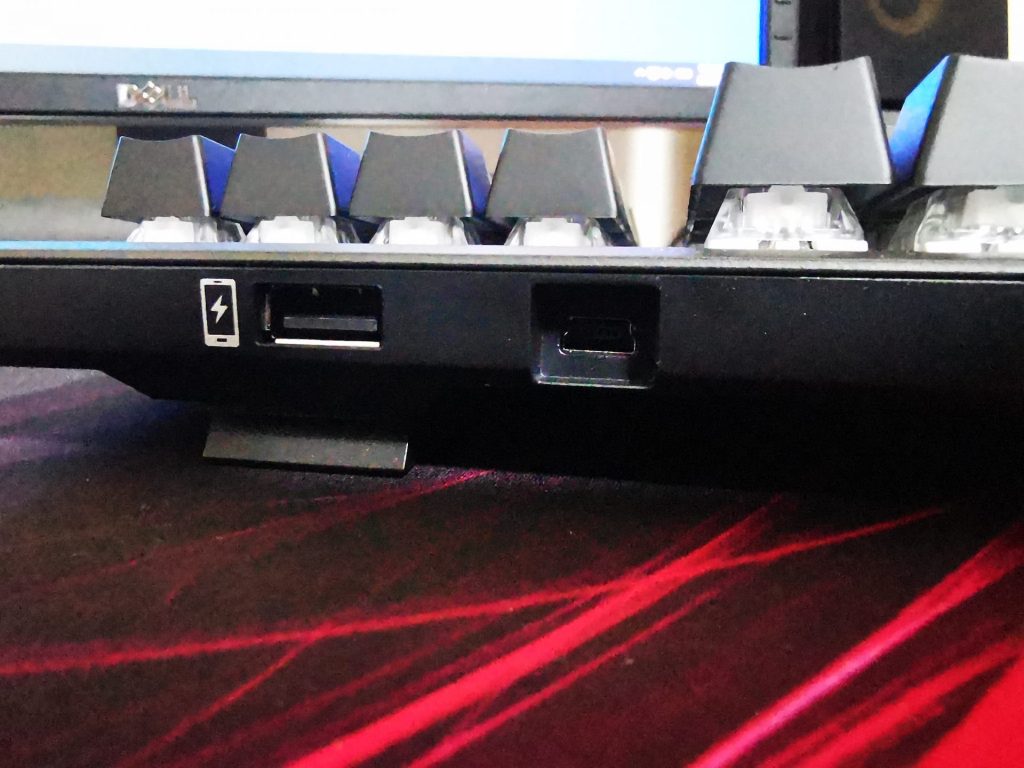 There is even a USB charging port which allows smartphones to be connected and charged directly from the USB Type-A port on the keyboard.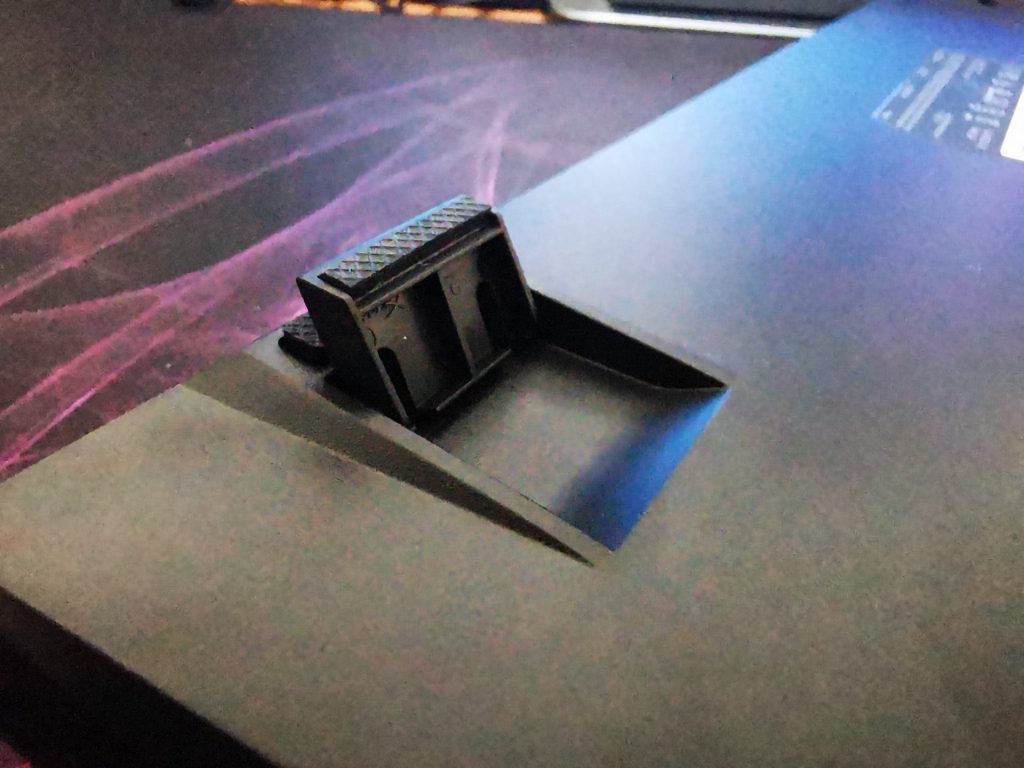 Lastly, there are also feets at the base of the keyboard to allow users to raise they keyboard at an angle for better ergonomics.
HyperX Pulsefire Surge RGB Gaming Mouse
Yet again, the main feature that sets the Pulsefire Surge mouse apart from competition is its RGB lighting. It is equipped with a unique RGB strip around the edges of the mouse, which adds an extra interesting touch to the whole design.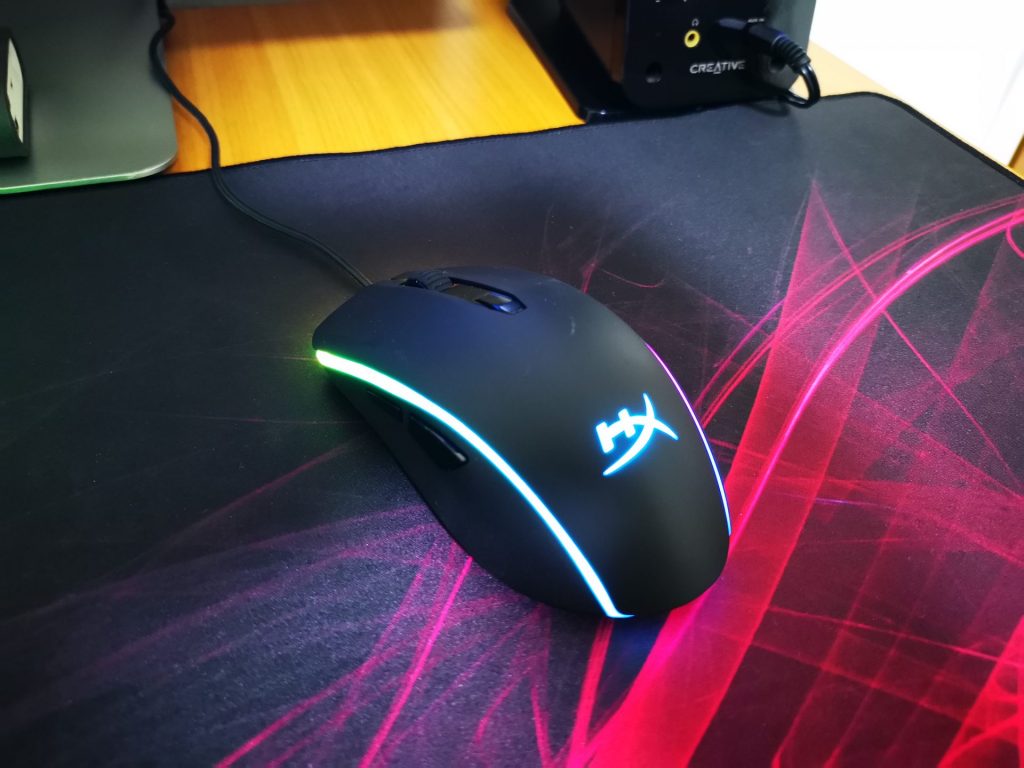 Similar to the HyperX Alloy RGB keyboard, the RGB on the Pulsefire Surge can also be controlled with the same NGenuity software provided.
Even with the RGB lightings, HyperX did not scrimp on the Pulsefire Surge's features. It still comes with a high performance optical sensor – the Pixart 3389. This sensor supports up to a maximum resolution of 16000DPI. In fact, there will be no reasons for you to not perform in your games, given the capabilities that the HyperX Pulsefire Surge provides.
Furthermore, it uses a highly reliable Omron switch that has been rated for 50 million clicks. Standard switches are mainly rated to only 20 million clicks.
Our Experience – Keyboard and Mouse Combo
Pairing both the HyperX Alloy FPS RGB and the Pulsefire Surge together as our main desktop peripherals, we can't agree more that it's a good combination. Both products give users the sense of reliability because they are really that well-built.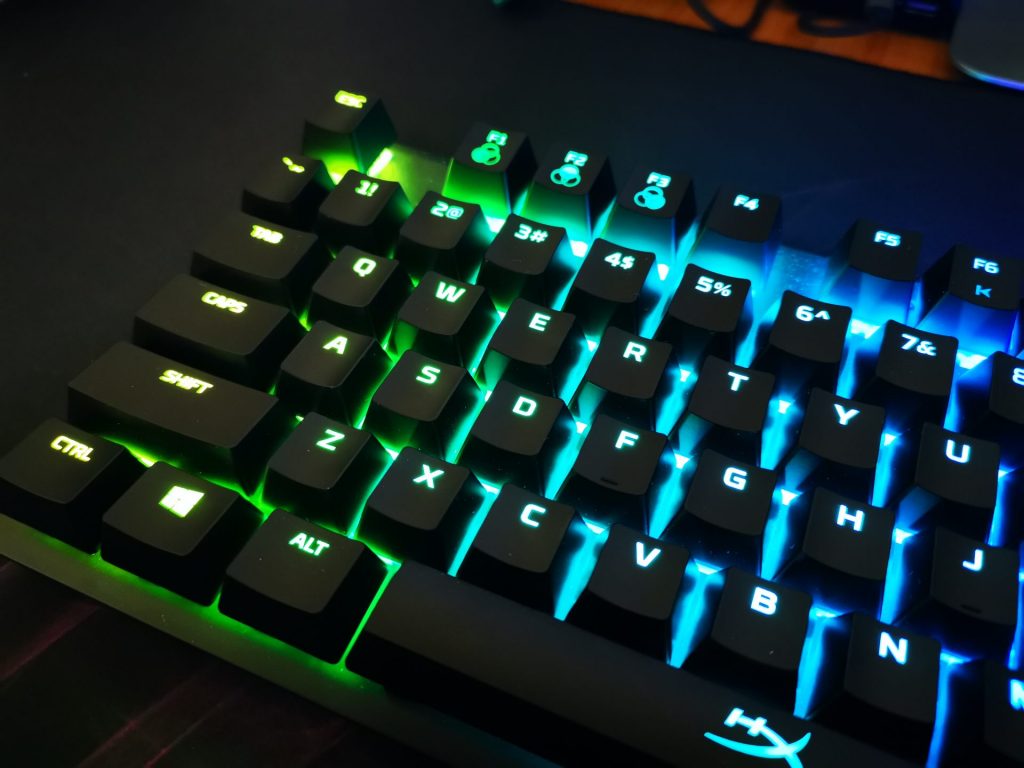 For example, the steel frame design for the HyperX Alloy FPS RGB makes the whole typing experience firm. On the first touch, we felt that the keyboard is very sturdy. While typing, there were no flex, and was extremely comfortable.
As for games, the Kailh Speed Silver switch performed very well. Unlike the usual Cherry keys which had a longer travel, the Kailh Speed Silver was able to respond faster to our inputs. It's barely noticeable, but it just feels easier when it comes to the fast-paced games.
As for the RGB lighting, we liked that both the keyboard and the mouse can be controlled over a single software. The selections were straightforward, and it was easy to achieve the lighting effects we wanted on the keyboard and mouse. Moreover, if you need quick changes, there are also quick access function buttons on the keyboard to quick change the lighting settings as well.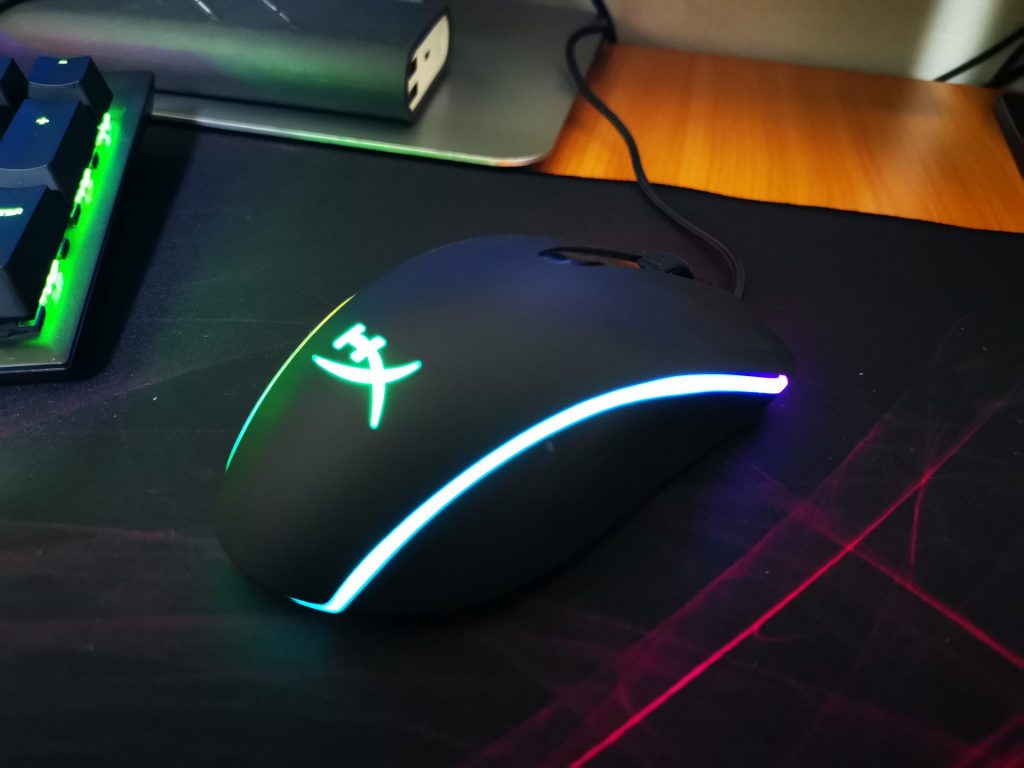 Similar to the keyboard, the HyperX Pulsefire Surge also felt very responsive, which is required for immediate actions in games. Its clicks and buttons all felt solid, showing off its build quality.
Of course, when both products are placed side by side and combined with a beautiful and smooth extra large HyperX FURY S Pro Gaming Mouse Pad, I'm quite sure that many gamers would feel some envy.
Conclusion
Compared to other similar products in the market, the setup shown above would actually be relatively more affordable. As understood, there is a usually a premium when it comes to products branded with "gaming". Moreover, the HyperX Alloy FPS RGB and Pulsefire Surge even comes with customizable RGB lightings. Luckily, both the keyboard and mouse are not out of reach from gamers, as they are just cost slightly above S$200 together.
We have always liked the design of HyperX peripherals, which has been kept simple and sensible. We would definitely recommend this combination to any PC users seeking for a new setup, regardless if you are a PC gamer or not. These devices perform rather well regardless of use case.