ASUS just announced their latest lineup of X570 motherboards that supports the upcoming Ryzen 3000 processors coming from AMD. With the new X570 chipset, comes additional performance and I/O improvements over the older X470, most notably the PCIe 4.0 that brings double the bandwidth (16GT/s vs 8GT/s) over PCIe 3.0. Let's see what ASUS has in store for us.
1. Crosshair VIII Formula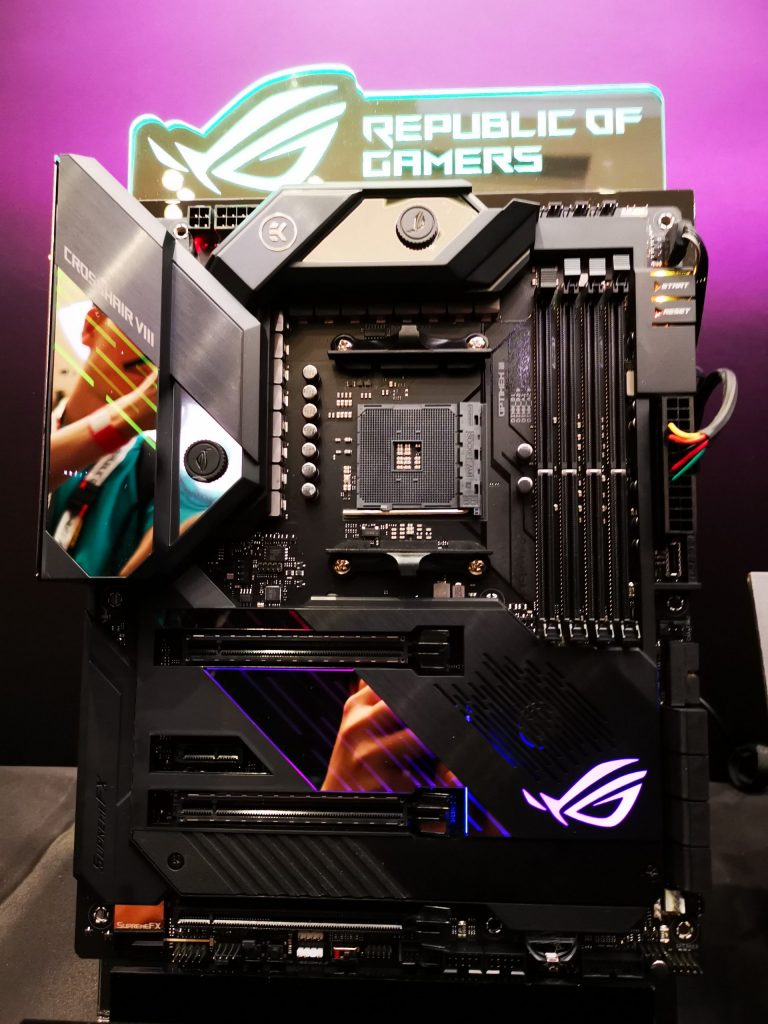 To start off, the Crosshair VIII Formula actually comes with a VRM that is outfitted with water-cooling, which is possible with the partnership with EK Water Blocks. This does go to show how much heat the upcoming Ryzen 3000 might produce when overclocked. It also features the CrossChill EK III, a M.2 and PCH heatsink (with a dedicated fan). All these makes this motherboard great for when paired with power-hungry components.
The Crosshair VIII Formula comes with Wi-Fi 6 onboard, pre-mounted I/O shield, Auro Sync RGB lighting and many other flagship features.
2. Crosshair VIII Hero
Although the Crosshair VIII Hero uses the older X470 chipset, it does come with some features that lets it stand decently in ASUS's motherboard lineup. It comes with a M.2 heatsink, Aura Sync RGB lighting, SupremeFX and many more.
3. Crosshair VIII Impact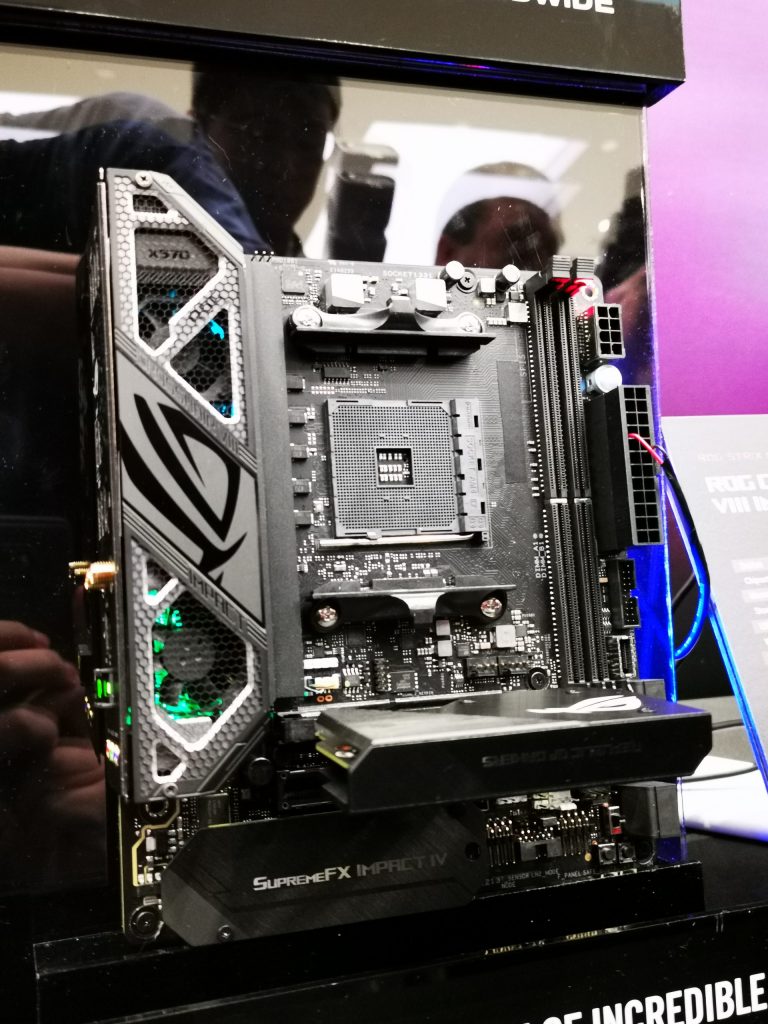 The Crosshair VIII Impact comes in a mini-DTX form factor, which stays compatible with many cases and CPU coolers with a "zero height" backplate support. This motherboard even comes with a ESS ES9023P DAC that provides great quality audio, and is rather feature-packed for its size.
4. ROG STRIX X570-E Gaming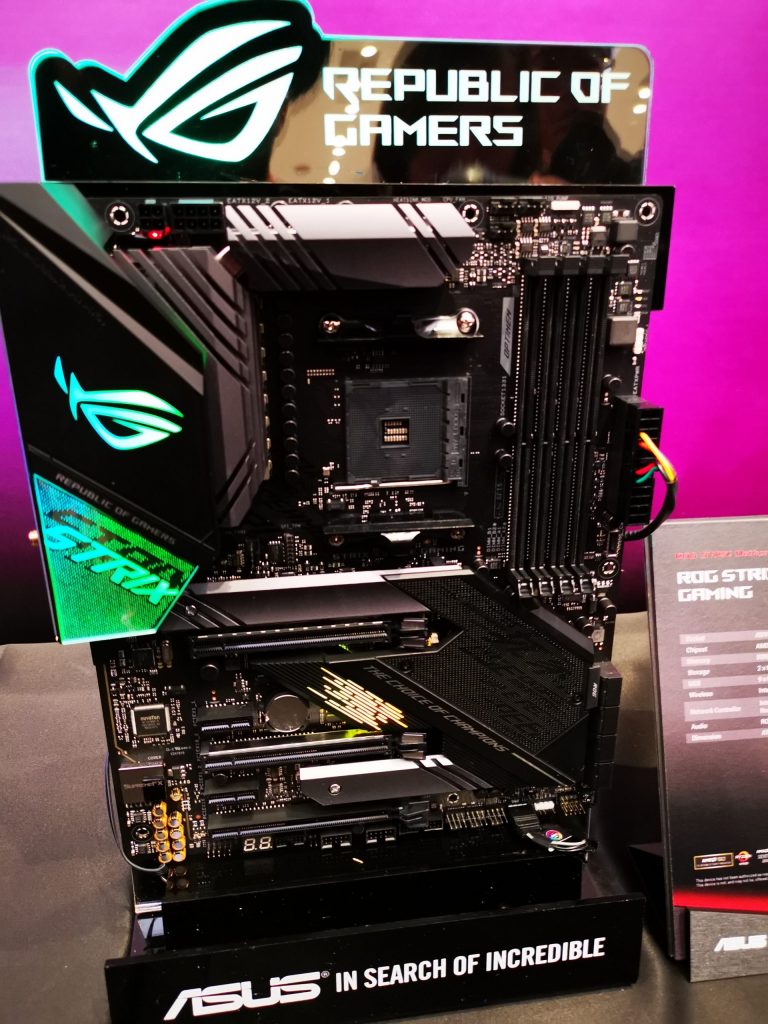 The ROG STRIX X570-E Gaming comes with an array of features you would want in a motherboard. On the cooling front, it comes with built-in MOS heatsink with a 8mm heatpipe, thermal pads on the phase array, active PCH heatsinks as well as heatsinks on both its M.2 slots. Furthermore, with its dual M.2 slots and PCIe 4.0 bandwidth capability, you should be able to reach ridiculous speeds with RAID 0.
5. ROG STRIX X570-F Gaming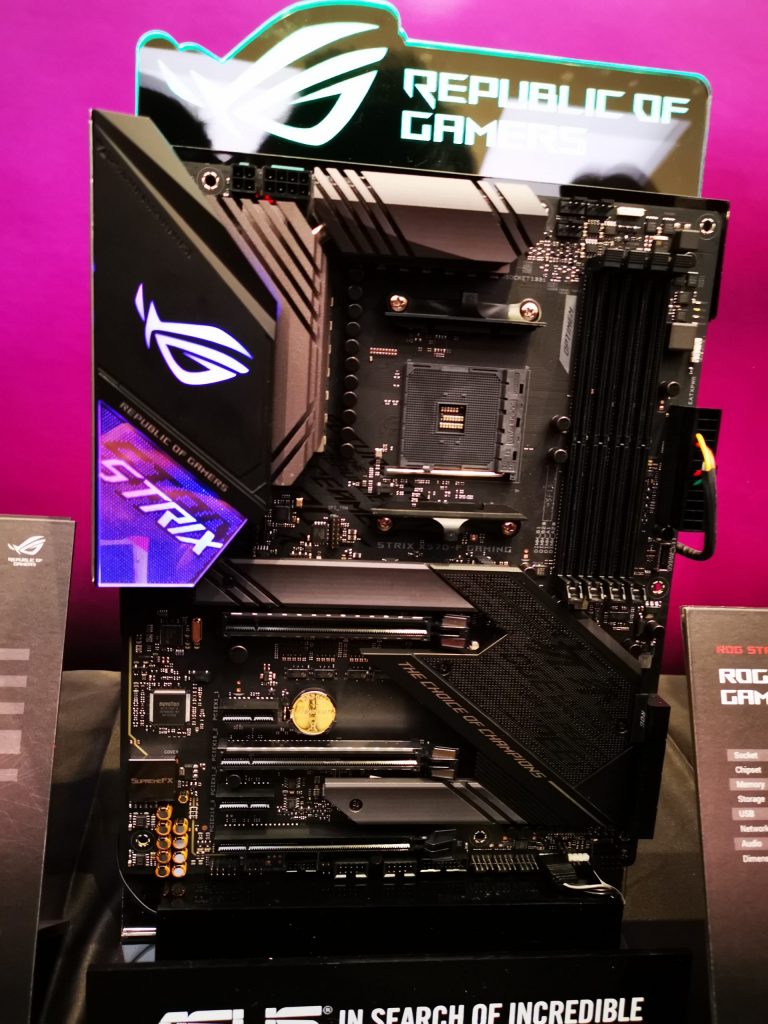 The ROG STRIX X570-F Gaming is pretty similar to its the X570-E above, with only several differences. It comes with 3 x Type-A USB 3.2 (7 for the X570-E), while dropping the Realtek 2.5G LAN port as well as the Wireless AX capability.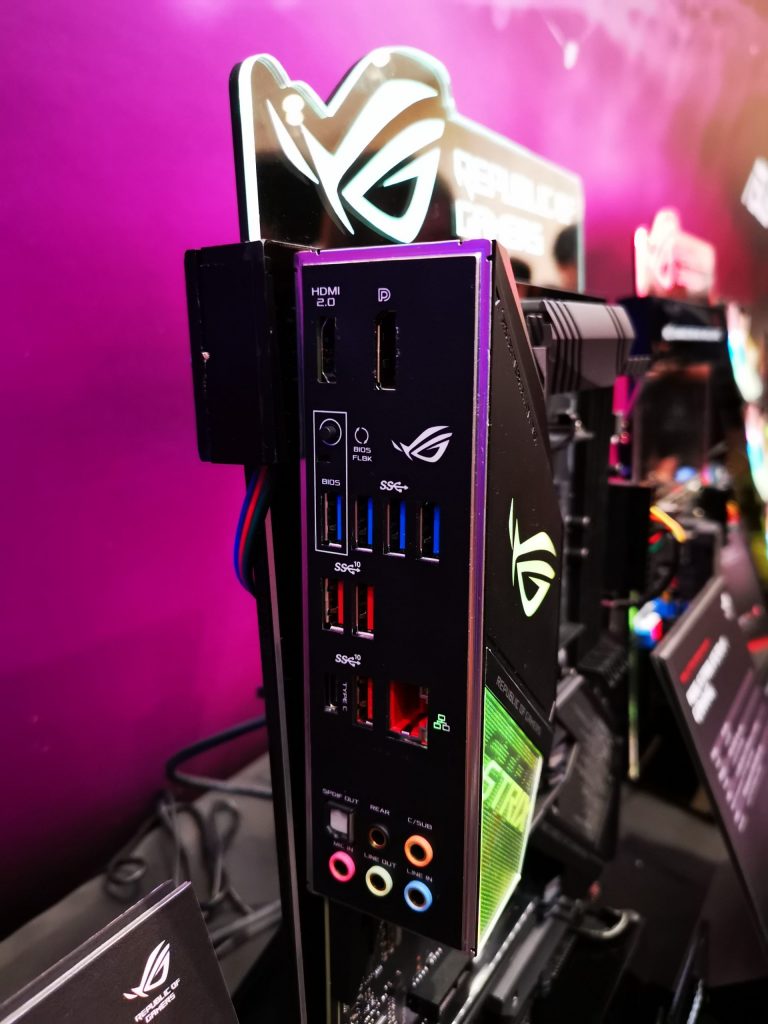 6. ROG STRIX X570-I Gaming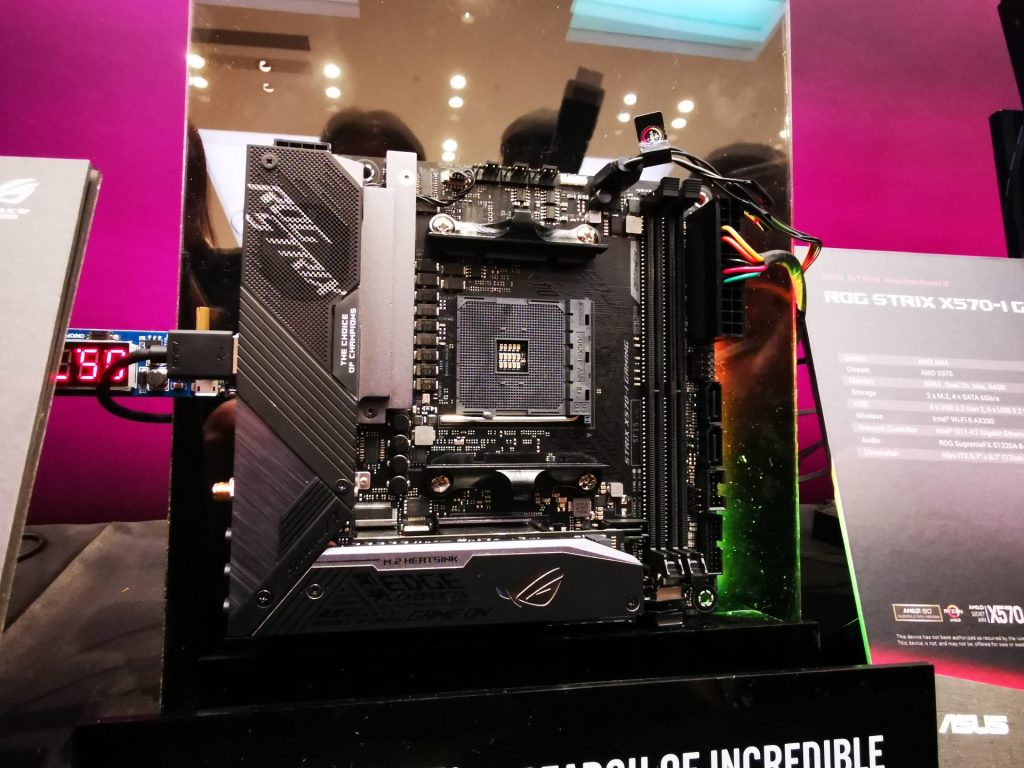 The ROG STRIX X570-I Gaming is also in the similar vein of the STRIX X570 family, and mainly loses on the I/O aspect, while trying to differentiate itself with pricing. It only has one PCIe 4.0 x16 slot, while not having any PCIe 4.0 x1 slot. Also, as compared to the two STRIX X570-E and X570-F above, it does not come with a USB 3.2 Gen 2 front panel connector.
7. TUF Gaming X570-PLUS (WIFI)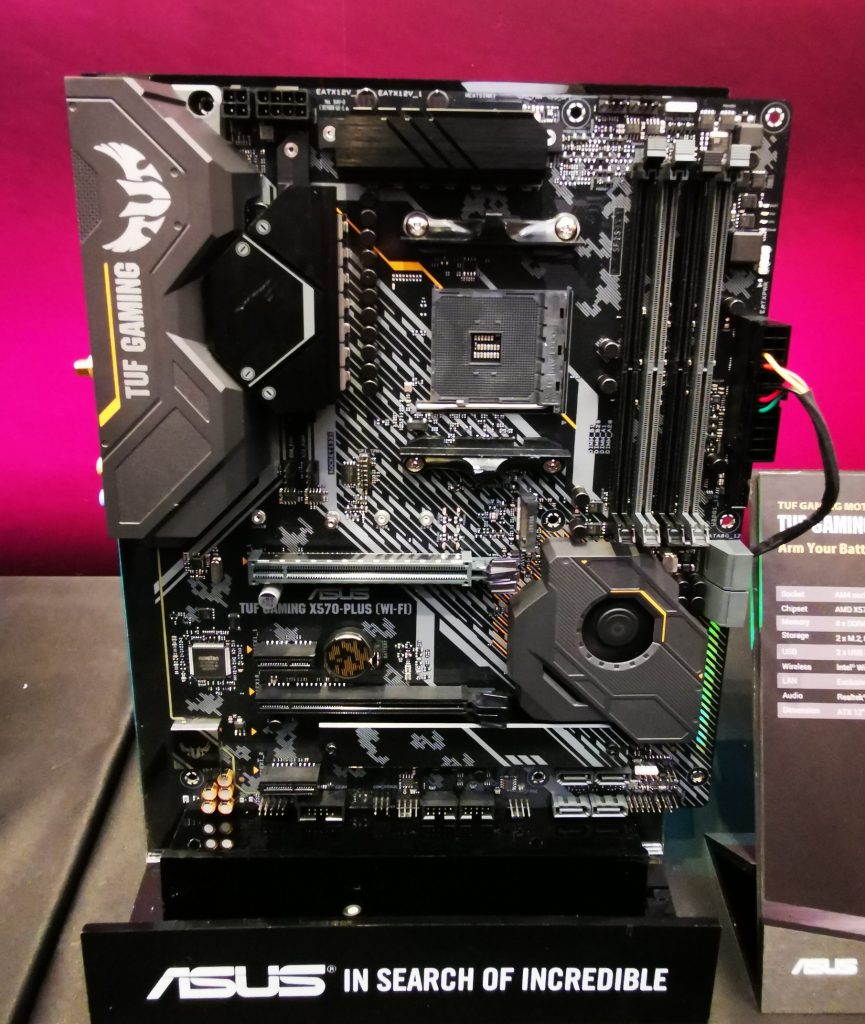 In vein of downgrades, the TUF Gaming X570-PLUS does lack some of the I/Os that the more expensive brethren up above. However, it does retain the Wi-Fi 6 capabilities that can keep itself rather future-proof in terms of network features.
8. PRIME X570-PRO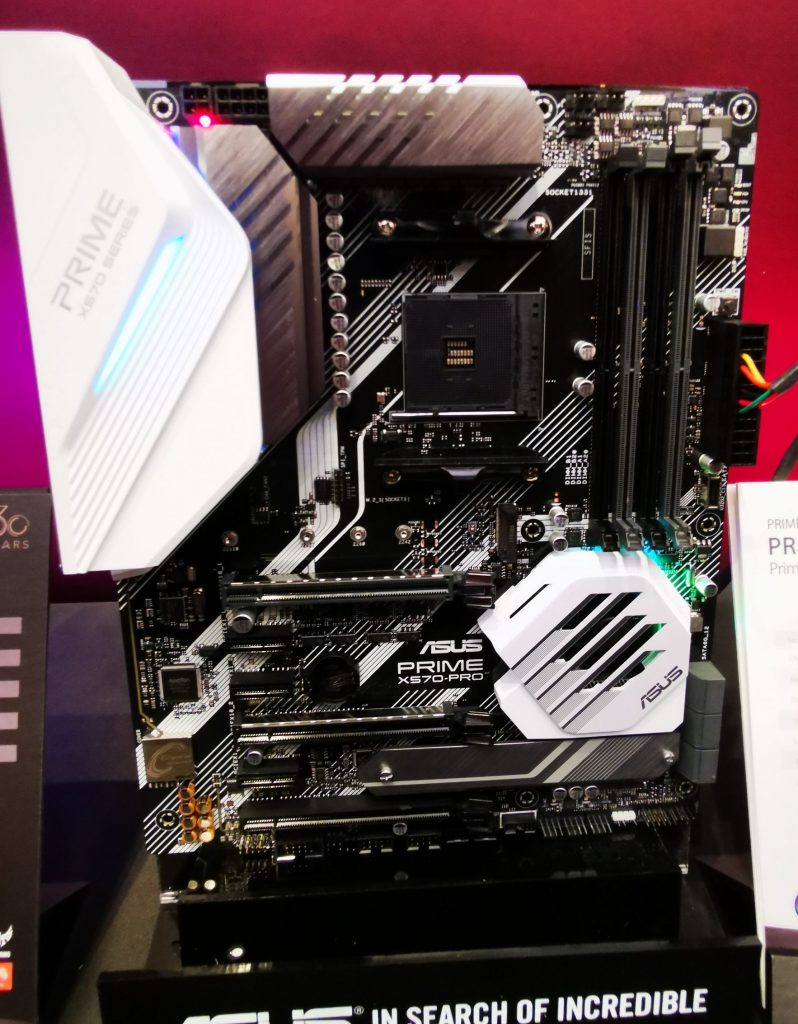 Coming dressed in a contrasting color design of white and black, the PRIME X570-PRO has the specs to back it. It houses an EATX 8-Pin design that is able to take up to 480W of power. It also comes with the software to automatically tune the overclocking and cooling based on how power-hungry your components are. To top it off, the Aura Sync RGB lighting accentuates well with the white design on the front.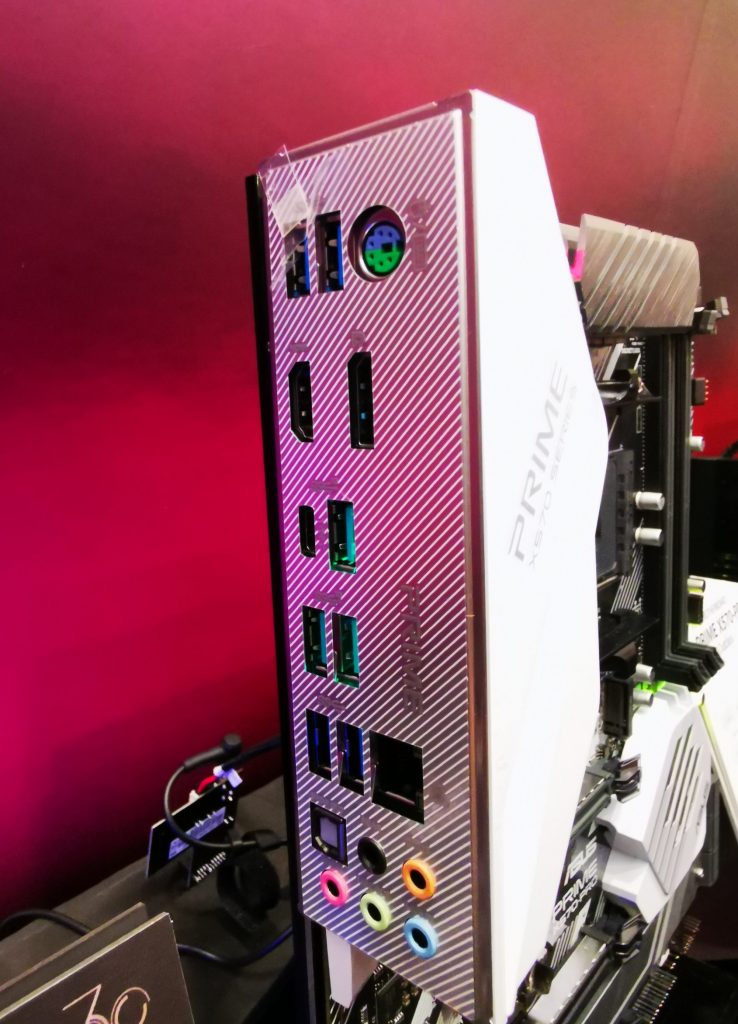 9. PRIME X570-P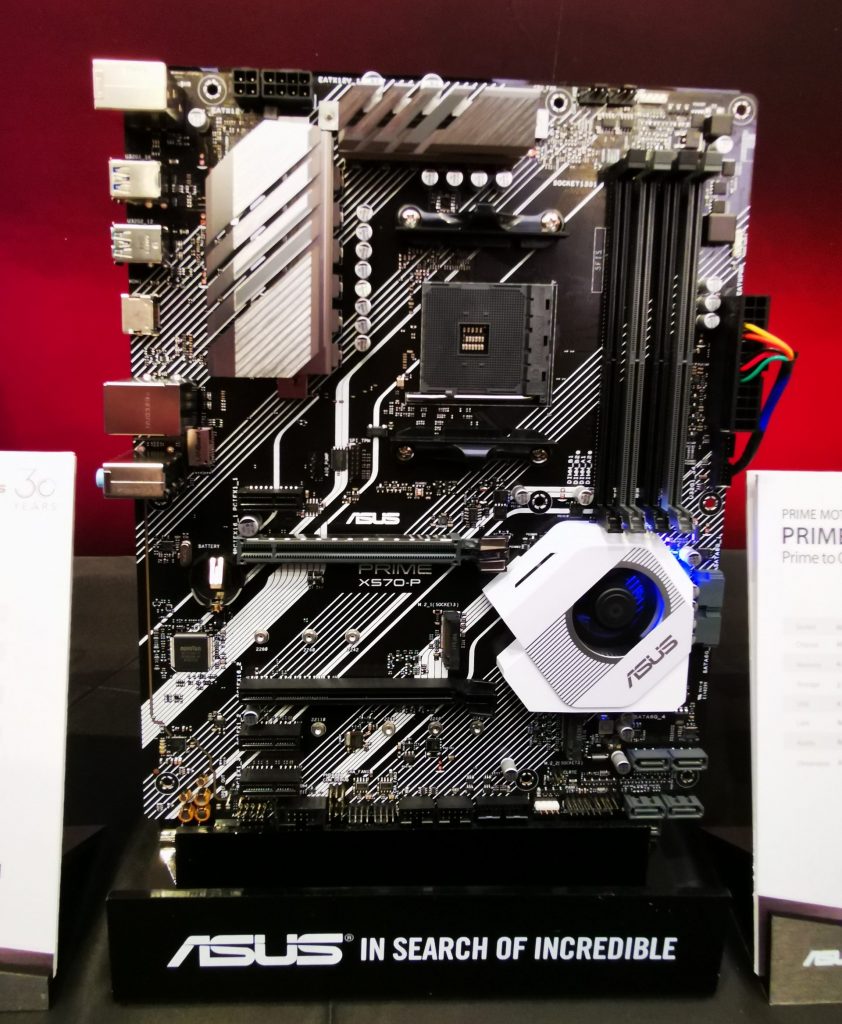 The PRIME X570-P is rather similar to the PRIME X570-PRO above, while having a few less bells and whistles. These are designed to the be runt of the litter, with the focus being on providing value instead of premium features.
10. PRO WS X570-ACE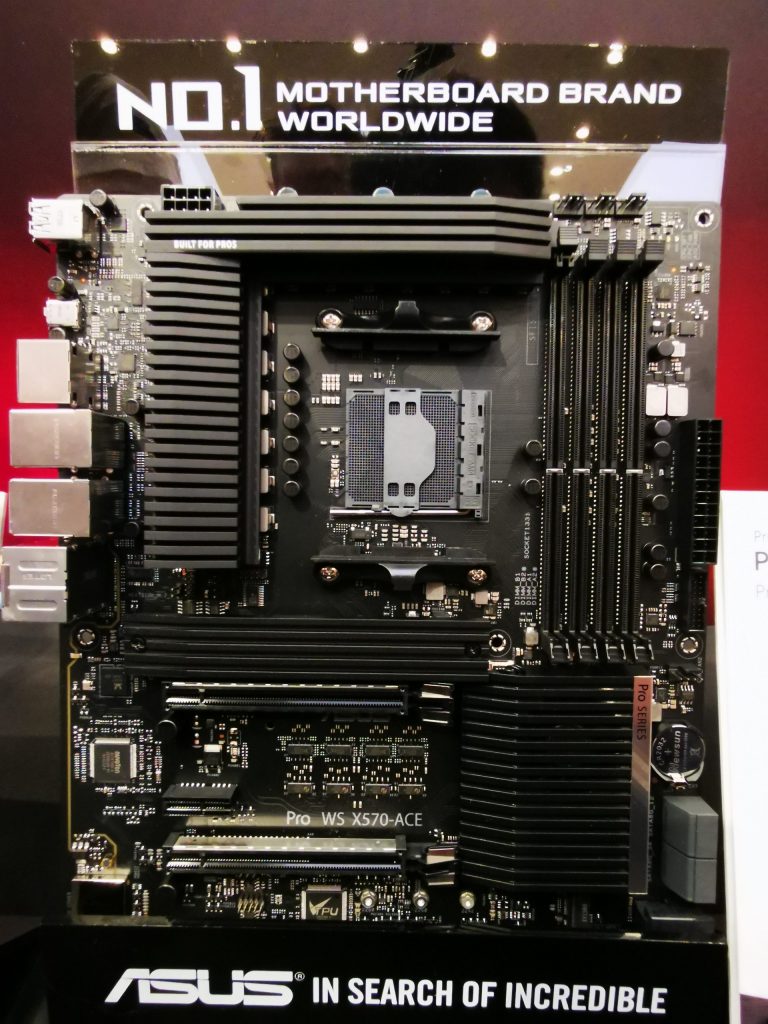 The PRO WS X570-ACE comes in a simple all black design that does not stand out amidst its X570 brothers. However, it does come with all the I/Os most consumers' needs, including 3 x PCIe 4.0 x16 slots as well as dual M.2 slots.