MSI announced their latest lineup of X570 motherboards, supporting the upcoming Ryzen 3000 processors coming from AMD. Let's see what ASUS has in store for us.
1. MEG X570 GODLIKE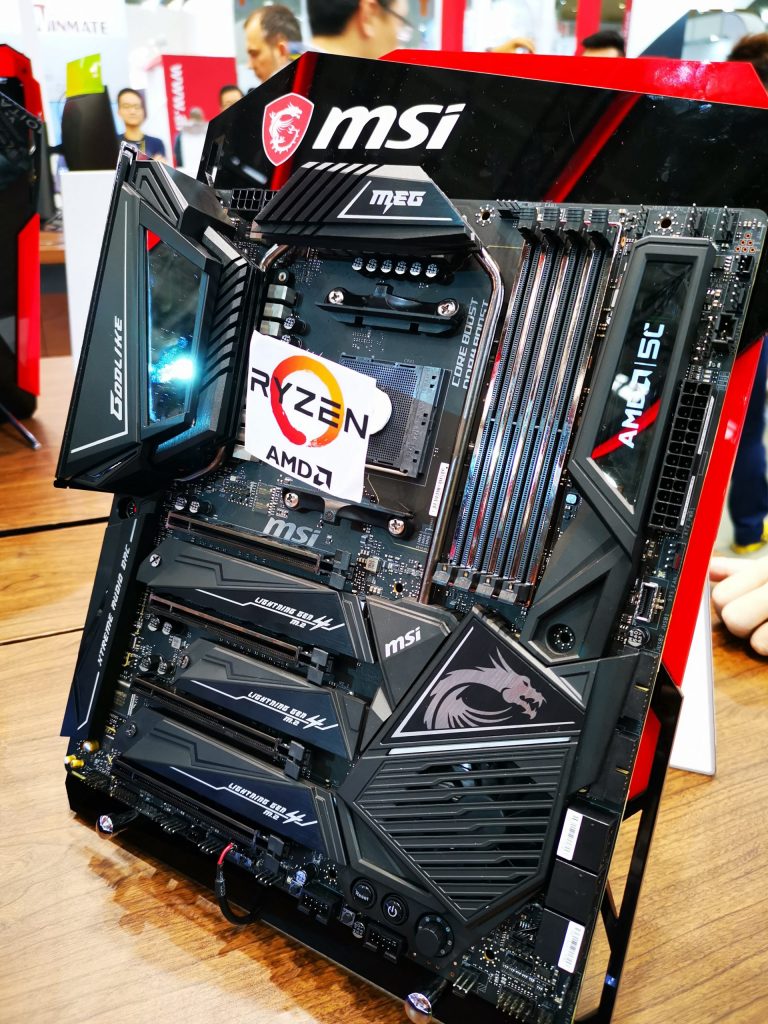 MSI's showcased their top of the line motherboard, and is aptly named MEG X570 GODLIKE. This motherboard is built for overclockers in mind, and allows for dual 8-pin power connectors with a true 14-phase power delivery system. Not to mention, it allows for the alignment of the graphics card fan system to your entire system with MSI's Zero Frozr. This will definitely be a beast to play with and own.
2. MEG X570 ACE
The MEG X570 ACE is one of the aces in MSI's sleeves. Sitting on the premium seat, the X570 ACE comes with a heatsink for its 3 x M.2 slots, 3 x full PCIe 4.0 slots as well as two 8-pin power connectors. Not to mention, the rear panel cover comes with a RGB Infinity Mirror (which is not visible on the showroom floor).
3. PRESTIGE X570 CREATION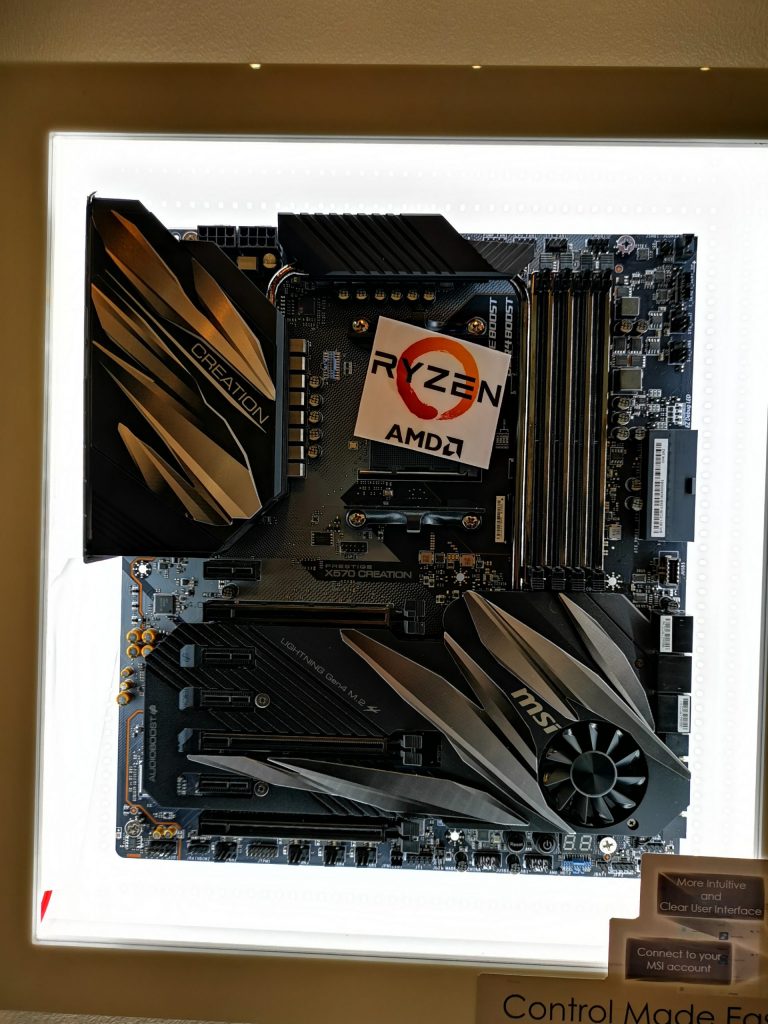 The PRESTIGE X570 CREATION has one of the more unique aesthetics in the MSI lineup, with a touch of elemental rock designs etched on the front. This motherboard is targeted towards content creators. It comes with an Aquantia 10 GbE network controller, and a whopping 12 x USB 3.1 Gen2 ports on the rear.
4. MPG X570 Gaming Pro Carbon Wifi
The MPG X570 Gaming Pro Carbon Wifi is targeting the gamers in the market, as made obvious with its product name. It comes with what gamers need, PCIe 4.0 M.2 slots for quick loading and 2 x PCIe 4.0 slots for SLI or CrossFire graphics card configurations. It even comes with WiFi 6 as hinted by its title.
5. MPG X570 Gaming Plus
The MPG X570 Gaming Plus is the second in line of the gaming series from MSI. It comes with 2 x PCIe 4.0 M.2 slots, as well as 2 x PCIe 4.0 slots that are of full-length. It also comes with an active chipset heatsink, keeping its red-and-black themed body cool when gaming.
6. MPG X570 Gaming Edge Wifi
The MPG X570 Gaming Edge Wifi has an edge with an Intel 3168 802.11ac Wi-Fi module. This allows for a wireless bandwidth of up to 433Mbps. On the wired front, it has 1 x Gigabit LAN port. On top of the pre-installed I/O shield, and MSI's Frozr Heatsink Design, it is rather similar to the MPG X570 Gaming Plus.