Gone were the days where SSDs were considered a luxury item for PCs. With falling prices of NAND flash and maturing SSD technologies, SSDs are starting to replace conventional mechanical hard drives which had ruled the market for external portable storage.
Benefits of an External SSD over a HDD
Using SSD technology for external storage comes with many benefits. Firstly, because there are no moving parts within a SSD, you won't have to worry as much if you were to drop your drive. In the past, any heavy impact on an external hard drive would be catastrophic, with data loss expected. SSDs are more reliable that HDDs.
Secondly, the access time of SSDs are much faster than a HDD. For the layman, access time refers to the time taken for the drive to reach and read your data. For HDD, as the disk head has to physically move to the correct data address before reading, it takes up quite a bit of time before any data is read. Thirdly, with no moving parts, SSDs also performs much cooler than mechanical HDDs. Additionally, this also means that SSDs uses less power and produces less heat. The list goes on, but the key to a portable device – the size of a external drive, could probably be why SSDs are so much more superior than their aging counterparts.
Today, we have the Transcend ESD230C Portable SSD for review, to better understand the true performance and value that such a product brings onto the table.
The Transcend ESD230C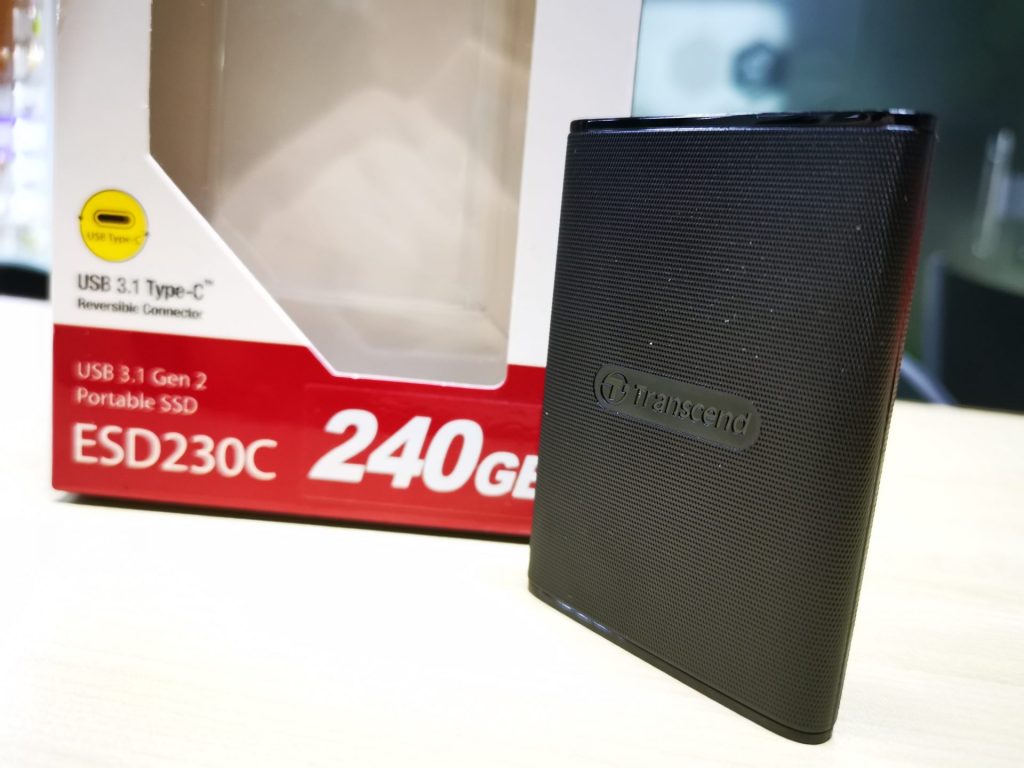 The Transcend ESD230C Portable SSD is designed and developed for the masses. Transcend has made it extremely easy for users to get started with the device. In fact, there is nothing more than just plug and play! To maximize compatibility, Transcend has even included both a standard USB Type-A to USB Type-C cable and a USB Type-C to USB Type-C cable within the box. This makes connecting the ESD230C fuss free, regardless if you are using a PC, a new Macintosh computer or even a smartphone.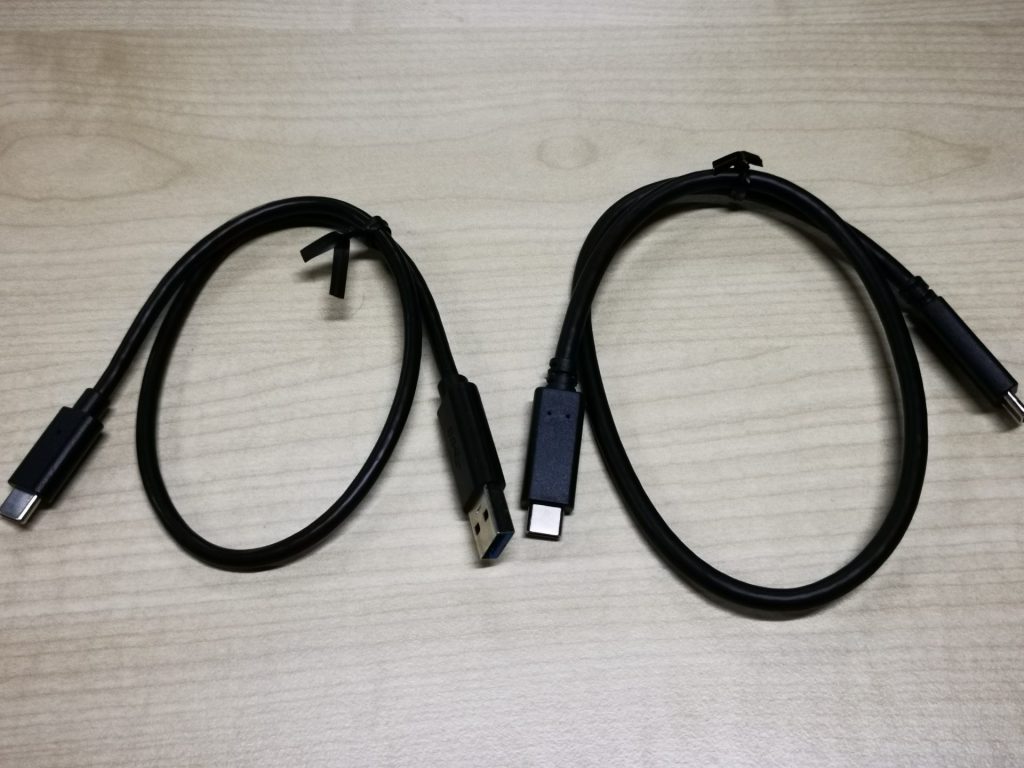 Thankfully, the ESD230C from Transcend is fitted with a USB Type-C connector. This connector has been rated to be much more reliable than the previous MicroUSB Type-B plug. It will be able to withstand a higher number of inserts and removal of cable. Moreover, this drive is based on a new USB 3.1 standard, which allows unrestricted drive performance.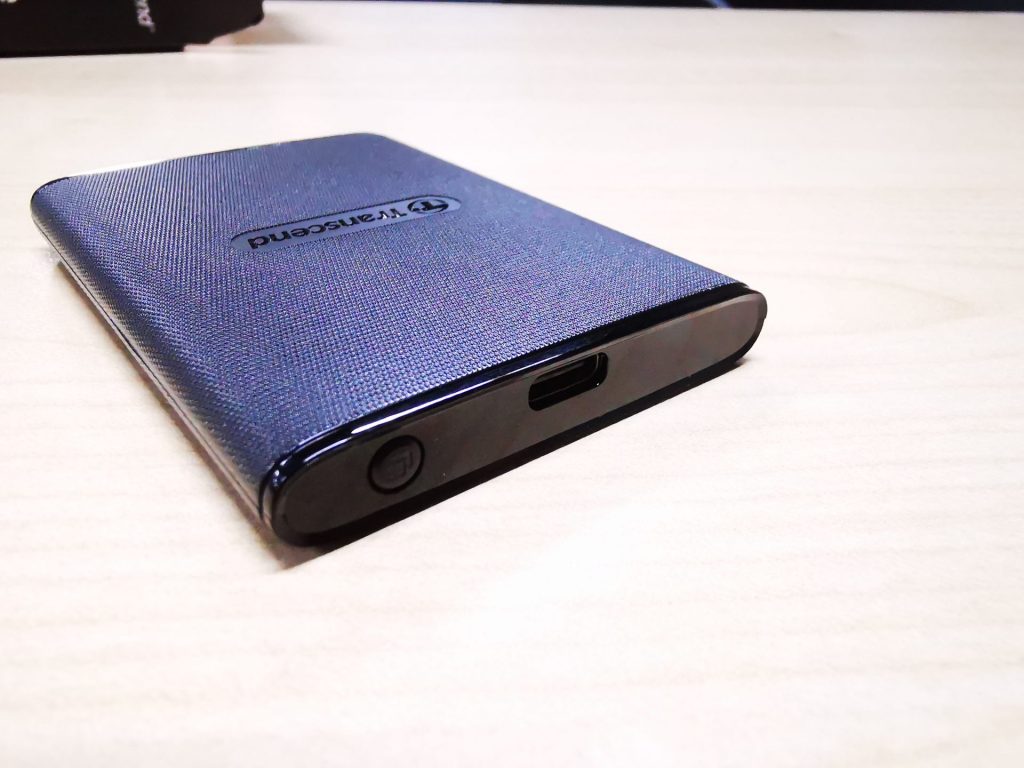 We wanted to crack open the external casing of the ESD230C to find out what the actual SSD is made up of. However, as the case is really well made to withstand any kind of damage to its interior, there were no easy ways for us to gain access. Therefore, we decided to just make do with what we have instead of breaking the drive apart. Let's just move on to the performance of the drive.
Performance
Specifications
Hardware
CPU
Ryzen 7 2700
RAM
G.SKILL FlareX F4-3200C14-16GFX DDR4 Kit
Storage
Transcend MTE 110S PCIe NVMe SSD (OS)
Transcend ESD230C 240GB External SSD
GPU
Gigabyte GTX 1650 Gaming OC
Motherboard
Gigabyte X470 AORUS Gaming 7 Wi-Fi
CPU Cooler
AMD Wraith Stealth Cooler (Stock)
OS
Windows 10 Pro 64 bit
We ran both CrystalDiskMark and ATTO Disk Bench on the Transcend ESD230C 240GB to find out the performance of this drive.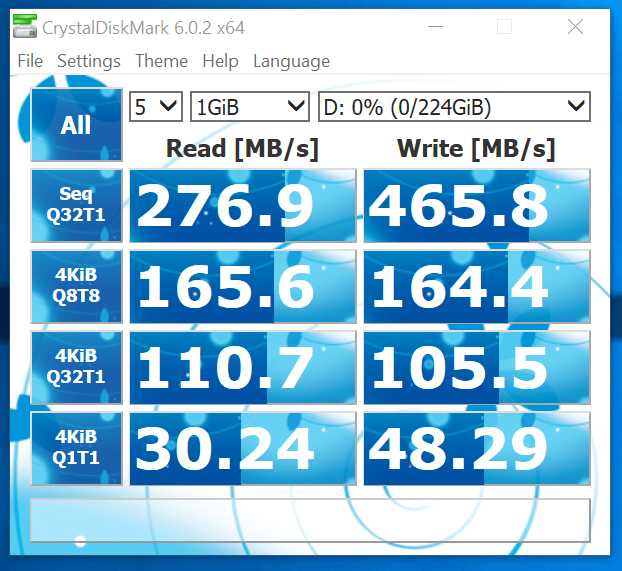 On the CrystalDiskMark test, we saw that the results seems quite typical of any AHCI SATA based SSD in the market. However, the sequential read performance of the drive was considerably lower than expected. In fact, it is even lower than the rated performance on the drive's product page online. We had to confirm our doubts with another benchmark.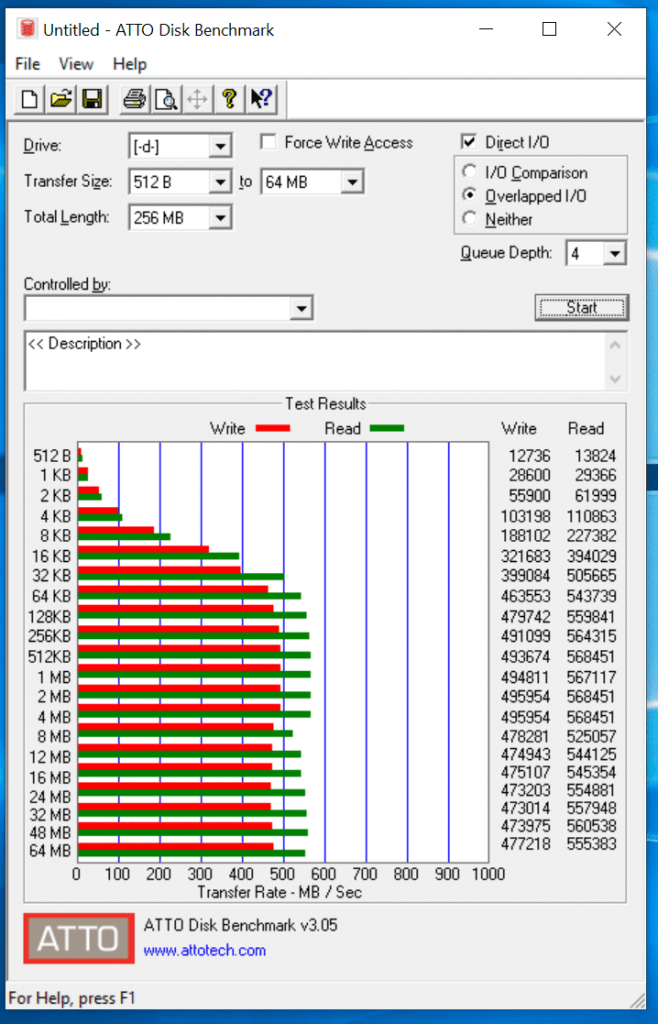 Thankfully, the Transcend ESD230C did not let us down, as it reached a maximum of 495MB/s write and 560MB/s read performance on the ATTO Disk Benchmark. This shows that the SSD is really capable of what Transcend claims it to be.
It could be due to CrystalDiskMark or OS limitation on external drives that led to an erratic performance result on the CrystalDiskMark test.
Lifestyle Backup Device for Smartphones
The Transcend ESD230C is designed not just for usual PCs. It is also compatible with most smartphones in the market. In fact, Transcend has even developed a mobile application that help users to easily backup their important data from their smartphones onto the portable SSD.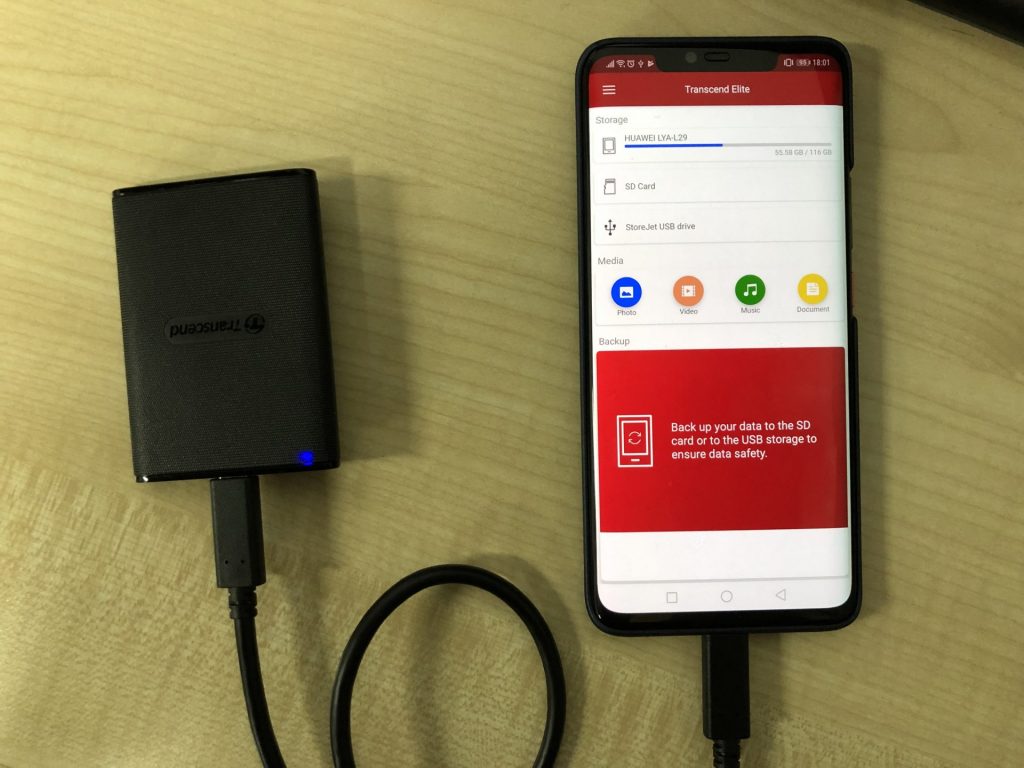 The Transcend Elite mobile app allows users to easily choose between the type of data to backup and automatically synchronizes the data onto the external SSD. We simply had to plug in the Transcend ESD230C SSD into the phone and backup can be easily done via this mobile app!
The Transcend Elite mobile app makes it extremely easy to create backups for the valuable data on your smartphone. Of course, we do not expect the same performance of the drive on a PC and on the smartphone, unless the smartphone is really well optimized for file operations on external devices. Let's find out how well this drive can perform on a smartphone. We are running the Cross Platform Disk Test (CPDT), which reads and writes a file from and onto the Transcend ESD230C SSD.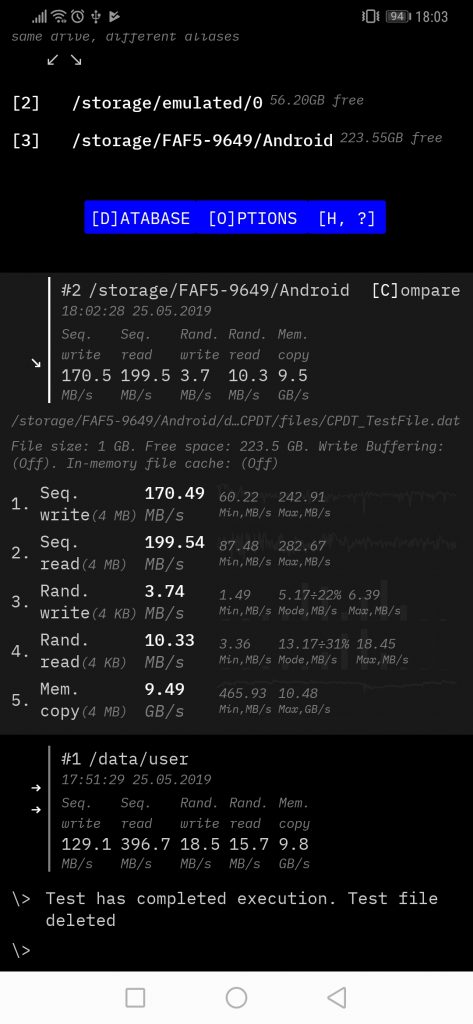 The results aren't too shabby. For sequential write, we reached a speed of 170MB/s. On the other hand, the drive had a speed of 199MB/s for its sequential read performance. These numbers are in fact quite impressive, especially when storage performance are largely limited by software and smartphone's internal storage capabilities.
Conclusion
The Transcend ESD230C Portable SSD changes the way we think about portable SSDs. The benefits of a portable SSD outweighs everything that a HDD possesses. Together with the Transcend Elite mobile app and Type-C connectivity, we can see this can be especially useful in a pinch when a PC is not available. Such a versatile storage device that works across multiple devices is sure to be popular with consumers for different usage scenarios.