Sony Interactive Entertainment Hong Kong Limited Singapore Branch (SIES) announced today that the DAYS GONE digital pre-order will start on 18th January 2019, on the PlayStation™ Store. The suggested retail price of the Blu-ray Disc Standard Edition will be SGD 69.90, Blu-ray Disc Collector's Edition will be SGD 229, Digital Standard version will be SGD 79.90, and the Digital Deluxe version will be SGD 97.90.
Collector's Edition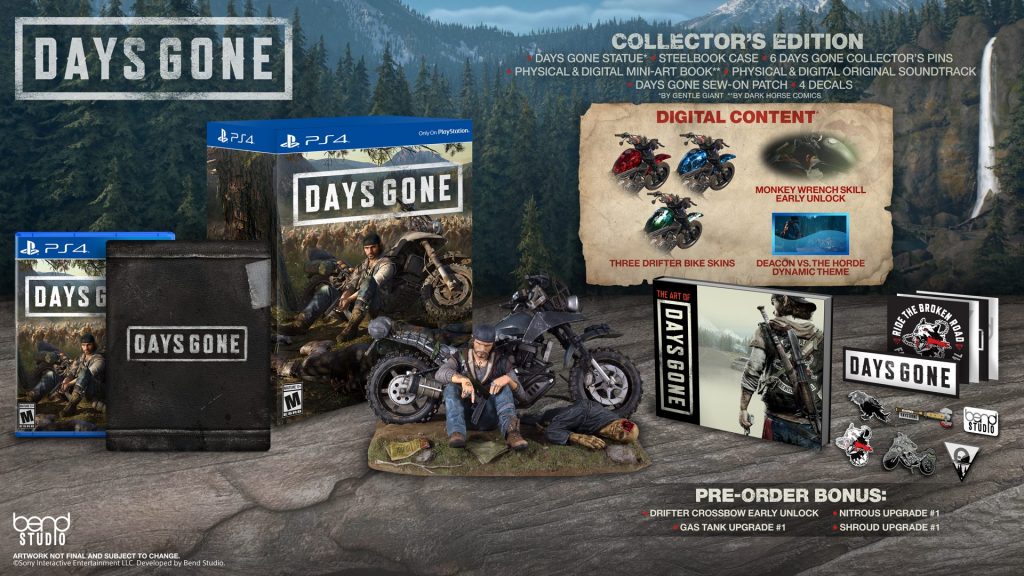 Digital Deluxe Edition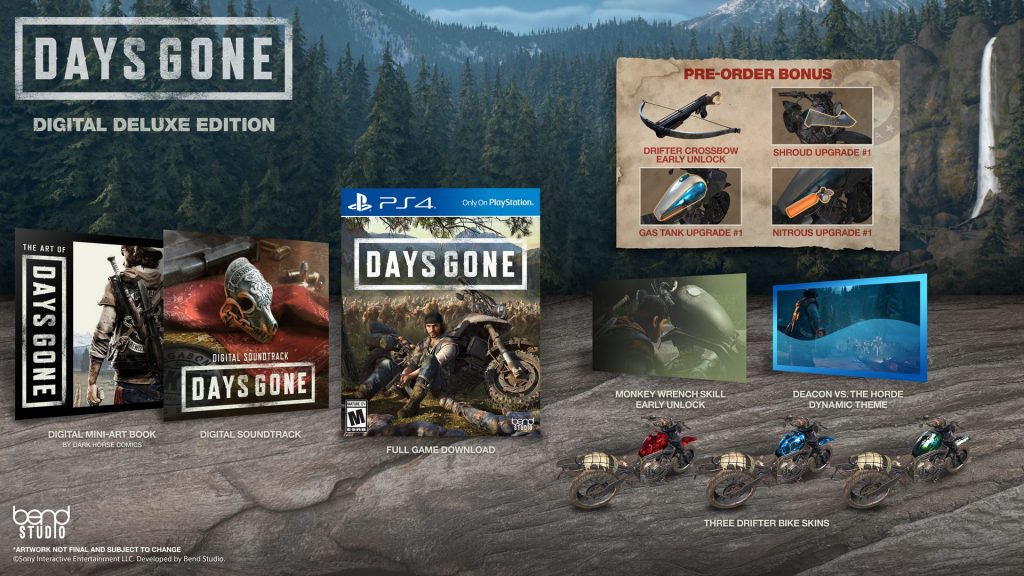 Pre-order Premiums
Digital Pre-order will start from 18th January 2019 on the PlayStation™ Store. PlayStation®Network offers premium digital contents to those who pre-order the Digital and Blu-ray Disc editions of the game.
Pre-Order Bonuses Include:
DRIFTER CROSSBOW EARLY UNLOCK
NITROUS UPGRADE #1
GAS TANK UPGRADE #1
SHROUD UPGRADE #1
Digital Pre-Orders will also receive the exclusive DAYS GONE SAWMILL DYNAMIC THEME.