Android 9 cames with several handy upgrades, but one that isn't as well known is its "Digital Wellbeing" that is hidden in the settings. Here are some useful tips you should know about it.
Easy to understand Dashboard
Understand your technology habits and set goals and reminders with tools like the Digital Wellbeing Dashboard in Android 9 Pie and YouTube's Time Watched.
This dashboard provides users with a better view on how their phone's usage goes. It even allows you to set a time limit on how much an app can be used.
Scheduled "Wind Down"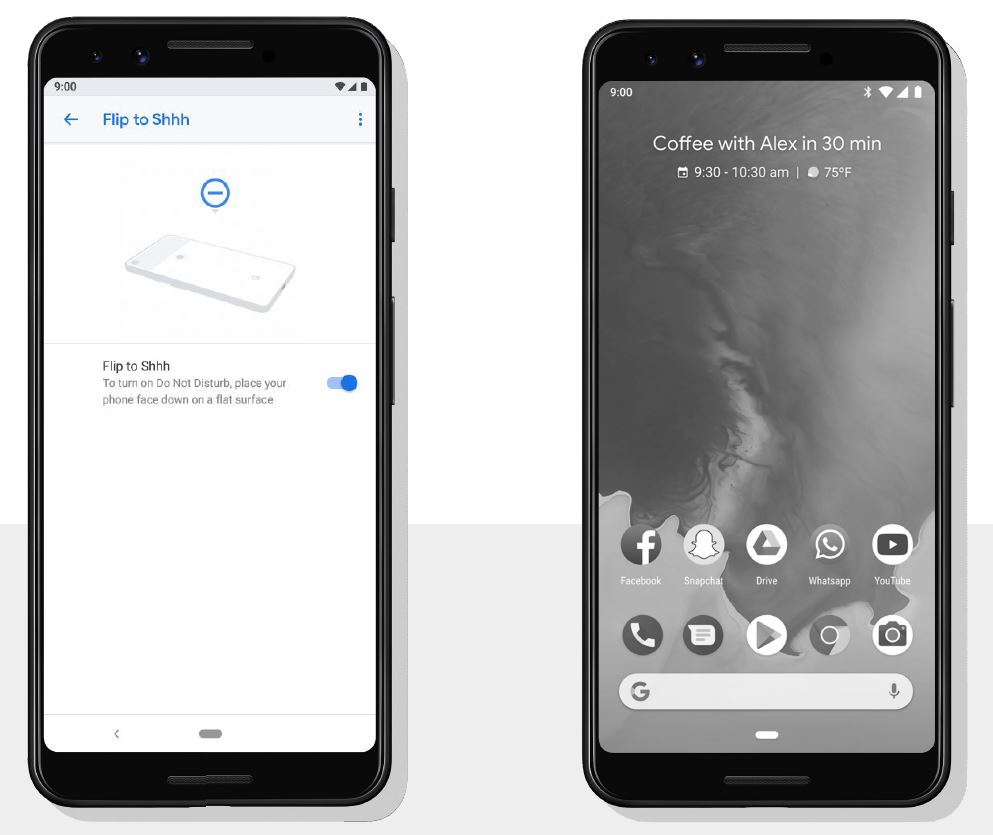 Wind down at the end of the day and disconnect from your devices in the following ways:
Automatically enter Do Not Disturb mode by flipping your Pixel 3 over
Set a bedtime schedule by using Wind Down on Android 9
Turn off notifications during your own customizable quiet hours on Youtube
Turn on Do Not Disturb mode and silence all notifications and communications on your devices anytime during the day.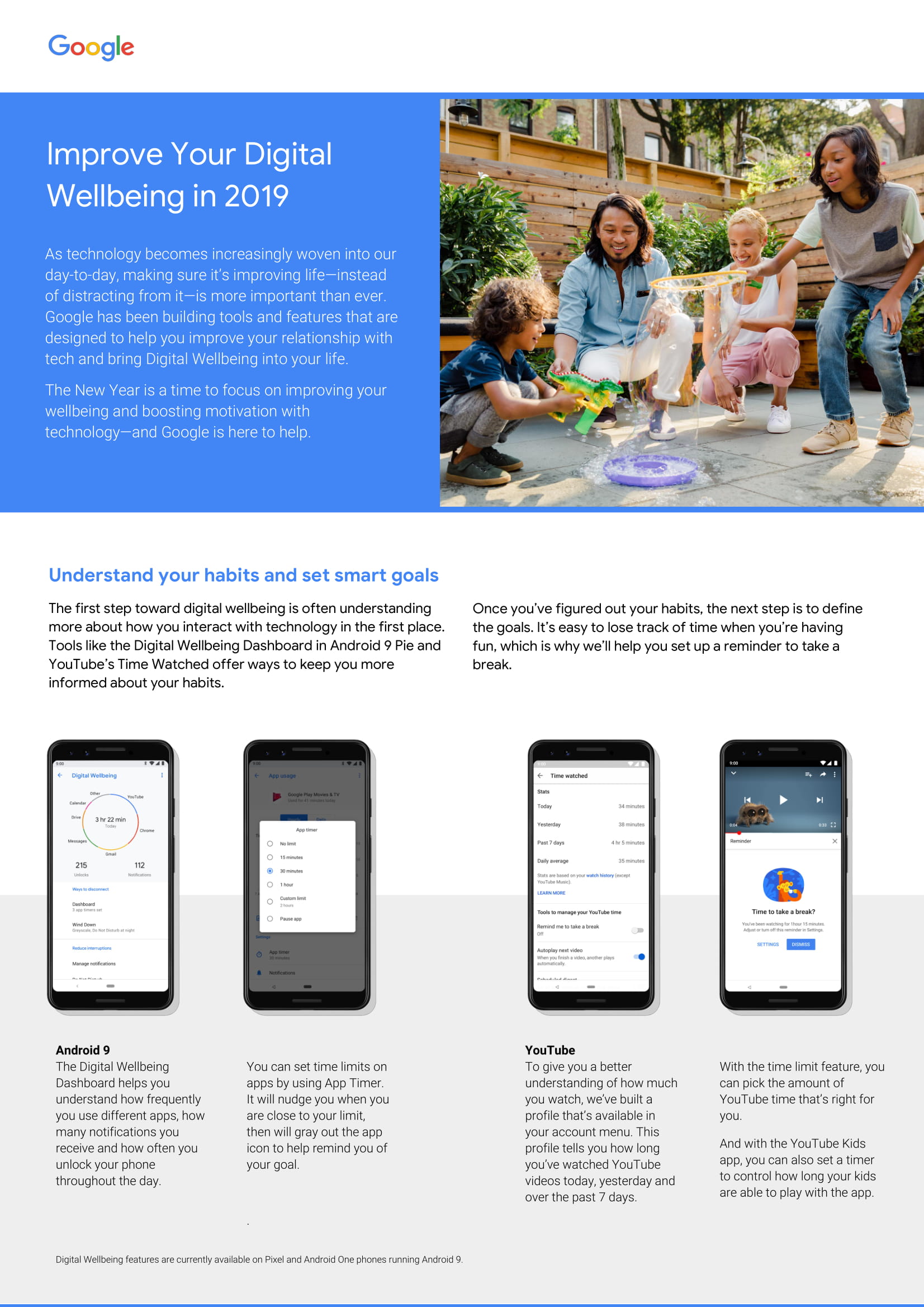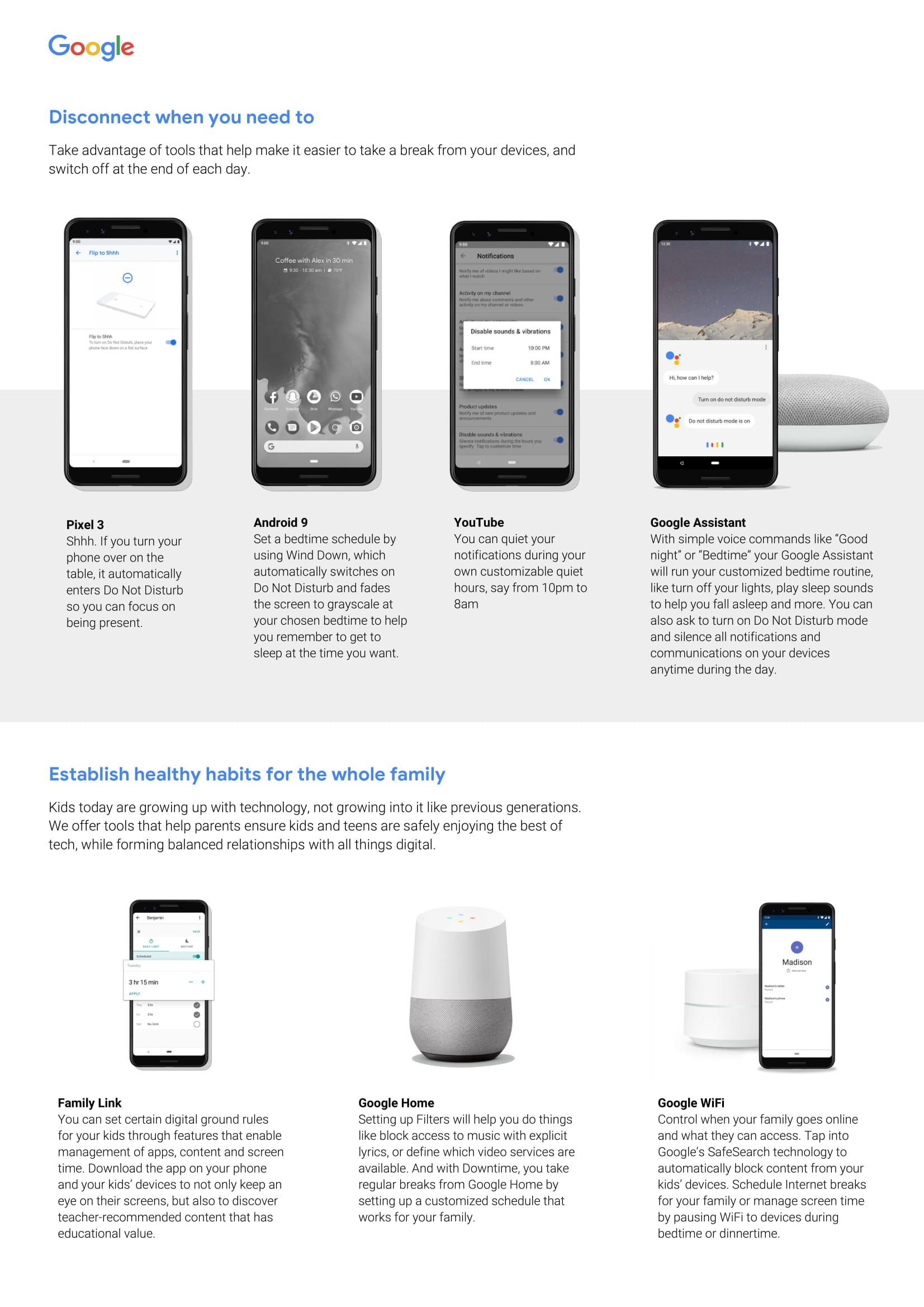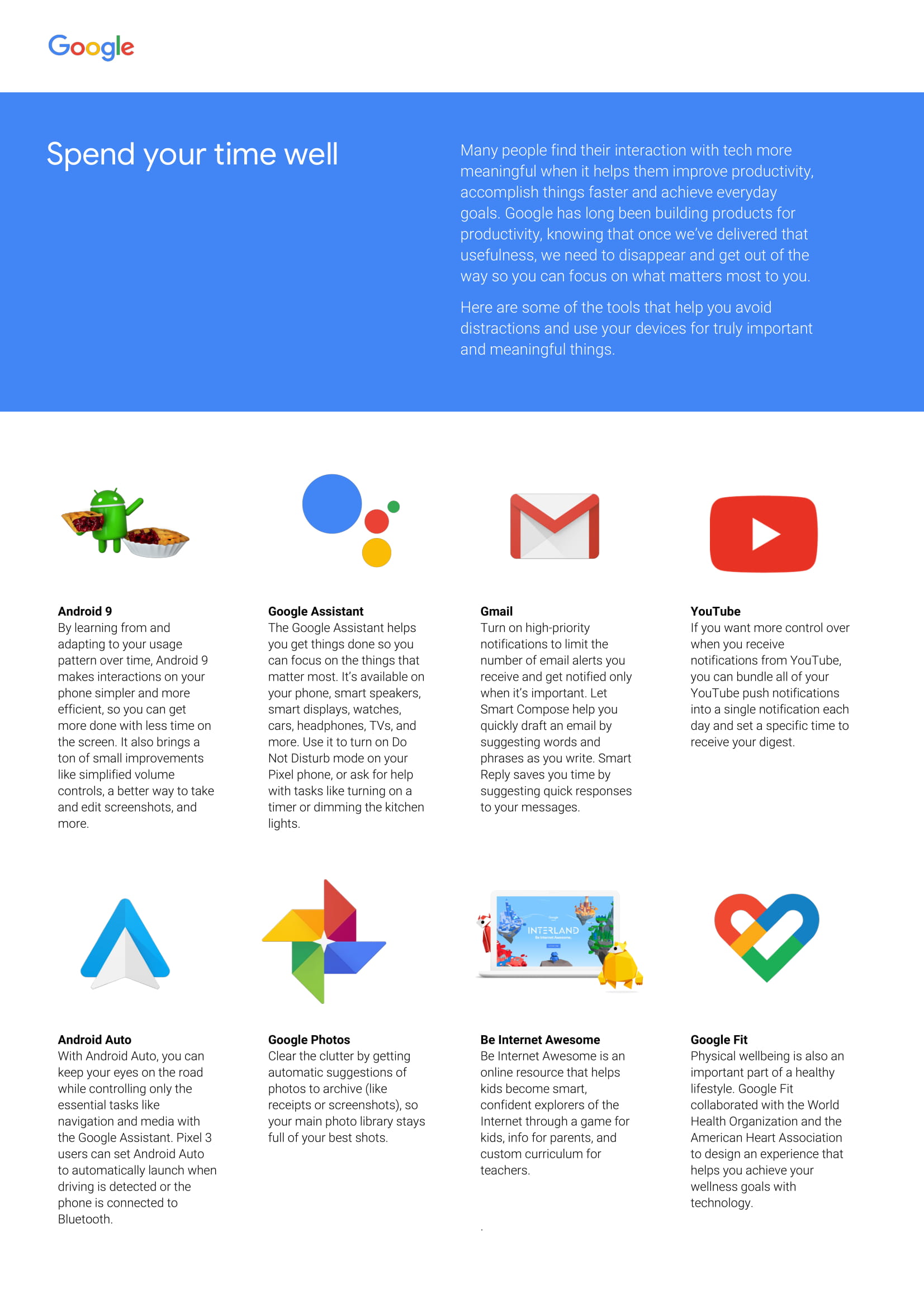 For more information, you can take a look here.