Every gamer would definitely have tried out Tetris in their early gaming days. Some might have even played it a little too much. Hilariously enough, the game's director Takashi Ishihara decided to name it after Tetris Effect. This name originally stems from gamers who played Tetris for a prolonged period, and form the compulsive need to fit objects nicely, affecting their real-world activities.
The Journey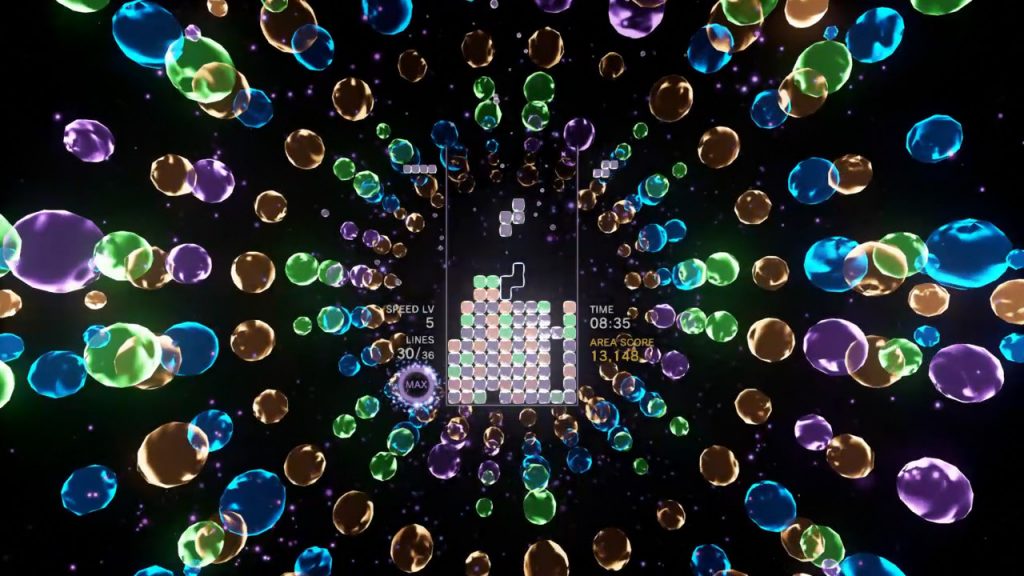 The main campaign, aptly called "The Journey", is on the short side with the entire experience completing in a few hours. With that said, its replayability factor pars that of arcade games, and can be played repeatedly without stopping. Here is the special sauce that the Tetris Effect has over the typical Tetris games.
Enthralling Experience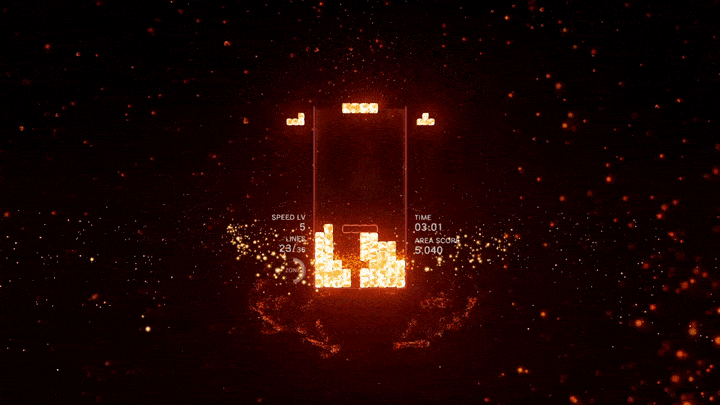 Any of the later games designed by Tetsuya Mizuguchi would definitely be trippy to say the least. His signature emphasis on the auditory and visual cues is definitely evident in Tetris Effect. Right from the get-go, players will be greeted by entrancing bioluminescent bubbles taking the shape of ocean creatures. These playful forms beat and shine to the rhythm of the soundtrack, with each stage having its own mesmerizing theme.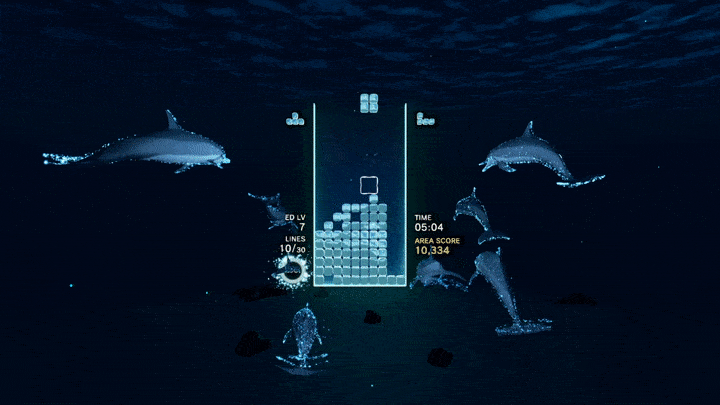 All these may sound distracting, but surprisingly they are not as these happen in your peripheral and do not get in your way. Instead, this binaural experience enhances everything as you fall into a sort of meditative trance, while being compelled to fit blocks into their rightful place.
As you can see, Mizuguchi's touch is pretty apparent in his works such as Rez and Child of Eden. The game also feels pretty reminiscent to one of his older title "Lumines", and could arguably be its successor.
Complements with PSVR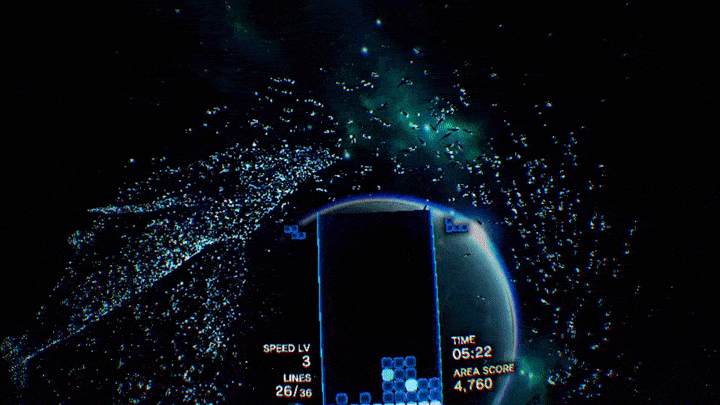 Experiencing the game in VR undoubtedly ramps up the alluring factor to 11. Being in VR adds depth to the captivating effects around the Tetris blocks, allowing the player to feel like they are in the midst of the world of Tetris Effect. It is tough to show how it truly feels like here, so do try it out in person when you have the chance.
Still Tetris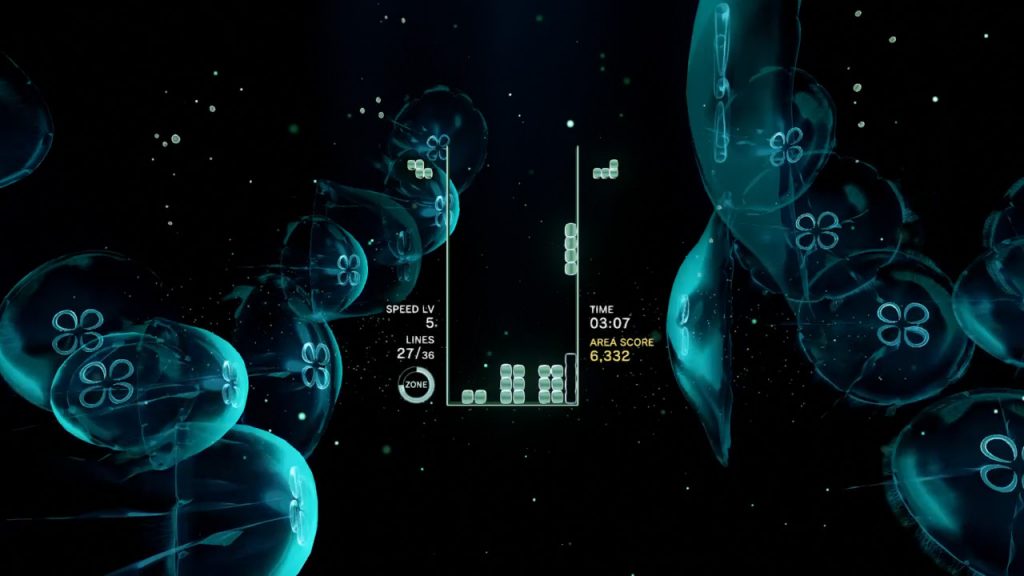 Tetris Effect is a still what it is, a game mainly based around Tetris. If you have not enjoyed Tetris to begin with, no amount of gorgeous graphics will help. However, its replayability that is paired with entrancing animations breathes new life to a dying genre. Do grab it if you want to enjoy an occasional Tetris session with some trippy goodness.