SINGAPORE, October 25, 2018 — Despite the popularity of digital cameras, many shutterbugs still treasure the retro appeal of viewing and sharing printed photos. The ability to hold and feel a photograph in a hand is perhaps something that will never go out of fashion. In fact, technology may have a hand in reviving printed photos, as it is easier and more convenient than ever before to carry a favorite photograph in a wallet.
PC389 Pocket Photo Snap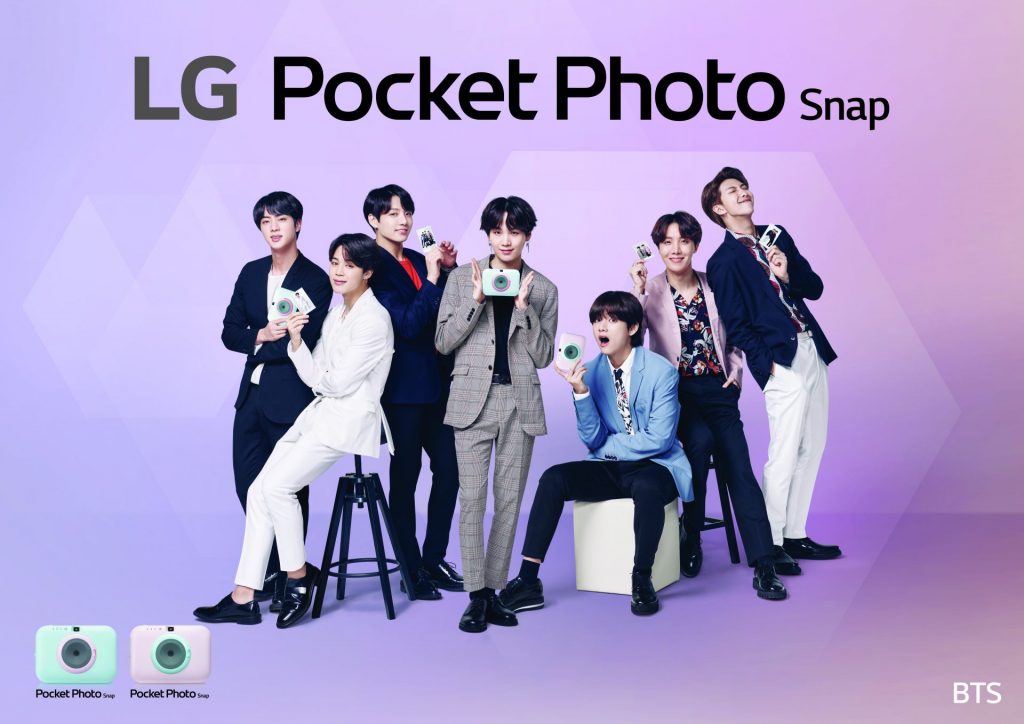 LG's new PC389 Pocket Photo Snap is a hybrid instant camera and portable printer that will change how people capture memories through photos. Beyond possessing the traditional advantages of instant cameras such as ease of use, shareability and the ability to see a shot straight away, this unique device promises a higher degree of control with charming settings and features. For example, the black-and-white mode adds the feel of a traditional analog camera and the reprint function will amuse everybody at a party. So this device takes advantage of the latest technology while keeping the retro appeal intact.
Preserve fond memories by capturing gorgeous, precious and fun images of everyday moments, anytime and everywhere with the LG Pocket Photo Snap. It can also produce stunning prints instantly. Expect nothing less than the most vivid shots thanks to its five million pixel resolution and 30 image printing capacity on a charged device. The joy of photos is not just in preserving them but also sharing them with family and friends, a task in which the Pocket Photo Snap excels.
Ease of Connectivity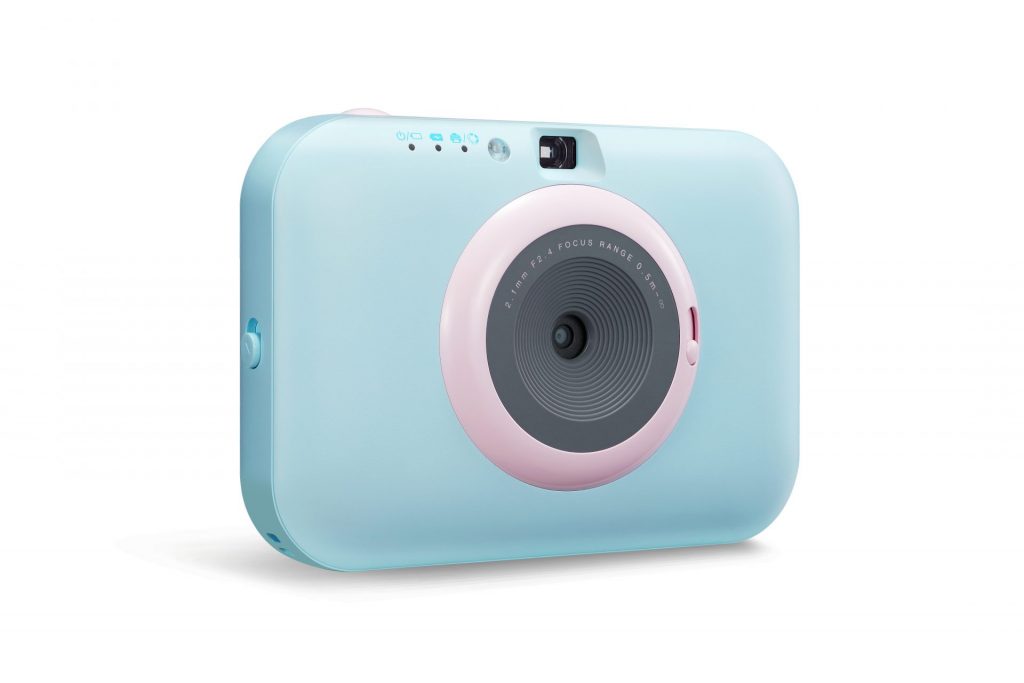 Combining the latest mobile trends with the nostalgic feel of a traditional analog camera is another way the Pocket Photo Snap enhances the photographic experience. It effortlessly connects to a smartphone and PC tablet via Bluetooth to print photos taken by other devices in either Android and iOS. This handy connectivity allows users to conveniently share with the real world their precious memories stored in their phones or tablets through clear prints within 45 seconds. Finished photos can go in a wallet or in a neat frame on an office desk or bedside. Also, the Pocket Photo app makes it easy and convenient to edit and enhance the pictures in those devices prior to printing.
Zero Deterioration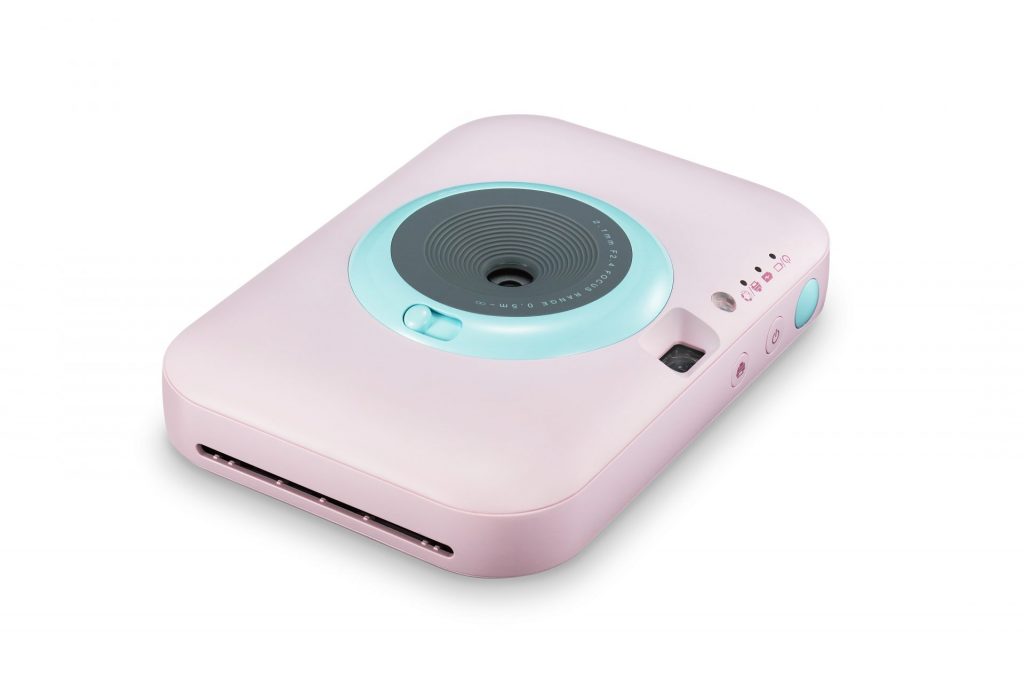 Imagine having your own mobile photo studio in your pocket. The device prints moments exactly as you took them through the same printing process favored by most professional photo printers. Most other instant cameras use "zero ink" technology that prints all colors at once, a process that often blurs images. Dye-sublimation delivers superior quality with rich colors and great clarity for an enriching and unforgettable photographic experience.
A major flaw of print photos is their eventual deterioration over time. In a first for an instant camera, photos printed with Pocket Photo Snap receive a transparent coating to protect against humidity and age. The coating prevents smudging of colors or degradation even if the photos get wet, thus preserving these cherished moments in a pristine and crisp state for a long time.
Precious memories are better if they're bigger and more visible, and the Pocket Photo Snap delivers on this end. Previous models of instant cameras delivered small prints but the Pocket Photo Snap produces photos that are 50 percent bigger than that of a traditional 1.8 x 2.4 inch Polaroid[1]. Still, the attractive pastel-toned device is compact enough to fit almost anywhere and is also the only instant camera on the market that can produce black-and-white photos without the need for a separate ink cartridge.
"The Pocket Photo Snap provides differentiated value in capturing, preserving and sharing life's memorable moments," said Hosik Kim, Product Director, LG Home Entertainment. "Through this handy device, LG will continue setting benchmarks for the instant camera and mobile printer industry and redefine market expectations."
For more information, please visit:
https://www.lg.com/sg/mobile-phone-accessories/lg-PC389S 
https://www.lg.com/sg/mobile-phone-accessories/lg-PC389P
[1] Based on Fujifilm Instax Film specifications http://www.fujifilm.com/products/instant_photo/films/instax_mini/