With work from home arrangements becoming a norm in today's COVID-19 climate, we are spending time more than at home than ever. One of the things I really missed while working in my office is the constant air-conditioning at my workplace. It was no wonder that Lee Kuan Yew even thought that the air-conditioner is one of the greatest inventions of this century, as most of us simply can't bear the great erratic hot and humid weather in Singapore.
While I do have a proper air-conditioning system in my room, it's a common practice to not turn it on during the day to save on electrical bills. However, sometimes, it's simply just unbearable to work in such an uncomfortable environment. You lose your productivity and get aggravated very easily.
What if air-conditioning can be cheap, so that we can just turn it on during the day without worrying too much? I had the chance to review the Close Comfort COOL FOCUS Portable Air Conditioner, which aims to do that.
Close Comfort COOL FOCUS Portable Air Conditioner
When it comes to a portable air conditioner system, you would usually think about a troublesome piece of equipment which requires frequent maintenance. For example, you will need to constantly remove the water that's condensed from the cooling unit. While setting such a system up, you will also need to make sure that the hot air is properly exhausted to the outside of your room. It's such trouble that are associated with portable air conditioners that deter many from owning a unit.
Close Comfort wants to change the way you think about portable air conditioners. By using a different way of cooling air, the COOL FOCUS Portable Air Conditioner takes away the need for all those troubles. However, there's a catch to this setup. Let's take a closer look at this portable air conditioner unit, and see if it's suitable for you.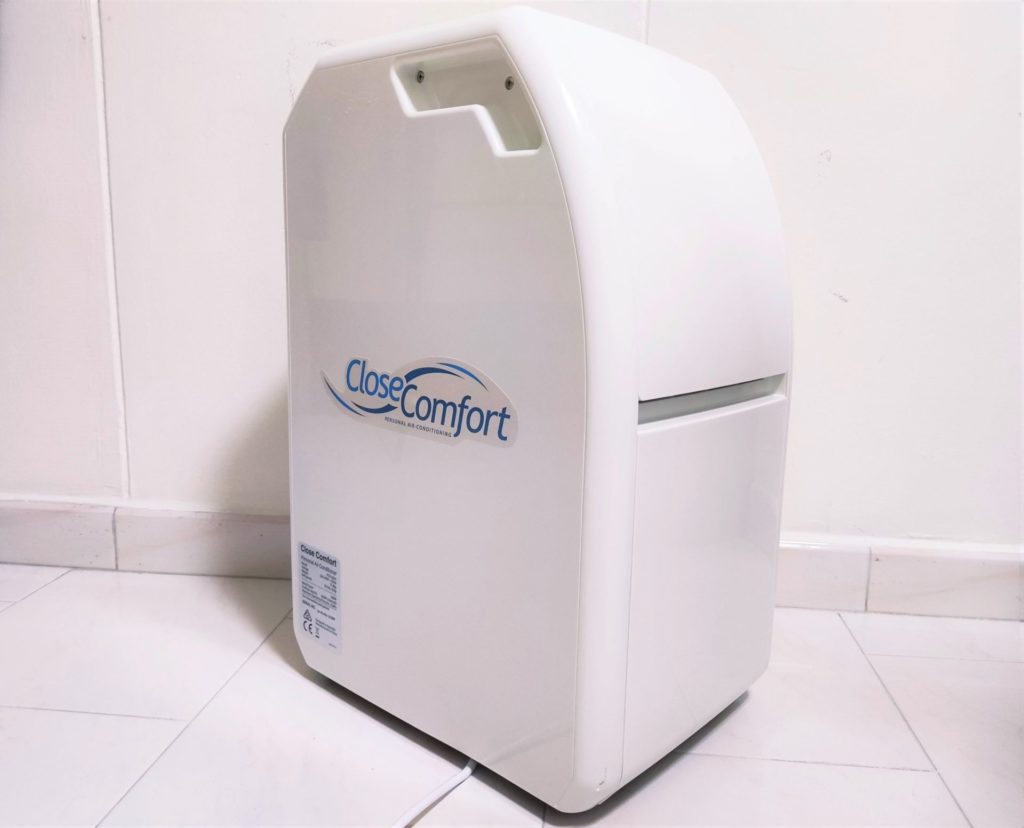 The Close Comfort COOL FOCUS portable air conditioning unit looks similar to most portable air conditioners out there in terms of its size. It's not particularly portable in a sense, but it's easy enough to move the unit around to where you need it.
There are two vents that needs to be lifted in order for the portable air conditioner to work. One of the sides expels hot air away from the unit, while the other side will blow cool air at you. If you are thinking that the COOL FOCUS air conditioner is come sort of magic machine that just blows cool air, then you are wrong. It still lives by the law of physics, and expels hot air in exchange for the cool air blowing at you.
This is specifically why Close Comfort has marketed the COOL FOCUS as a Personal Cooler, rather than environment conditioner. They really put a lot of focus in letting you understand that "We cool people. Not rooms.", so that you are clear of what you are getting.
Of course, being a personal air conditioner, there must be certain features that allows the cold air to be directed to you. There is a nozzle on the vent where cold air is expelled, and you can adjust the type of airflow you will get. With the nozzle upright, the air gets more dispersed, and you will get a gentler air flow. It also helps to extend the throw of the cool air.
You can also adjust the height of the cold air deflector so that you can have the cold air directly blowing at yourself in a specific part of your body. Moreover, a transparent deflector flap is also included inside the box to further elevate the direction of the air flow.
The Close Comfort COOL FOCUS Portable Air Conditioner is also almost free from maintenance. You simply don't have to think too much about it, and it will just work fine. Even when you need to perform some maintenance, the product has been designed to make your life easy. There are air filters found on both side of the air intake areas, and you can simply remove these filters out easily without any tools to clear off the dust and dirt from it.
Even though Close Comfort mentions that there could be water condensed from the humid air formed within the cable drawer, we haven't seen a single drop of water inside this reservoir yet. Even so, the COOL FOCUS has been designed to even warn you with an indicator light on the device to tell you to clear the water from the tank. So there really isn't anything to worry at all.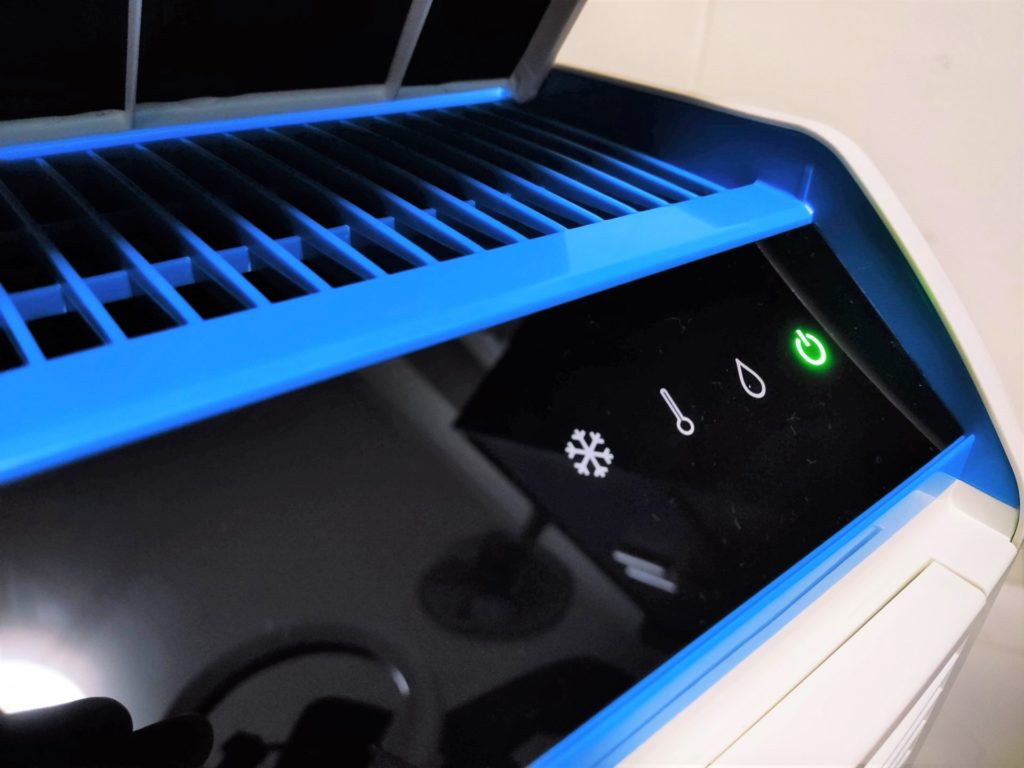 This air conditioner also comes with a remote control which you can use to adjust the temperature and fan speed of the unit. You can also set timer or change the function (set it to cool or just fan) of the air conditioner with the controller easily.
General Thoughts
The cool air coming out from the COOL FOCUS portable air conditioner lives up to expectations. It is effective in cooling your body temperature down, making sure that you feel comfortable enough to focus on your work or games.
However, as mentioned earlier, there is a catch to this. The hot air coming out from the unit is considered quite significant, and it must be properly managed. Therefore, we actually recommend that you should face the hot exhaust towards a window or to the outside of your room. The room should also be properly ventilated, so that the hot air can be dissipated quickly. If not, you would quickly realize that while you can feel very cold, the rest of the place in the room starts to get hotter. This could particularly be an issue if you aren't the only person in the room.
Also, the unit can also get quite noisy. This is caused by its high fan speed, as well as the operation of its compressor. It's still bearable for me, but perhaps may annoy some people.
After using the Close Comfort COOL FOCUS portable air conditioner for a few weeks, I must say that I have really grown to like it. I turn it on during the hot afternoons, and I would be cooled down in no time. Sometimes, I would even think that it cools me down better than my traditional air conditioning system.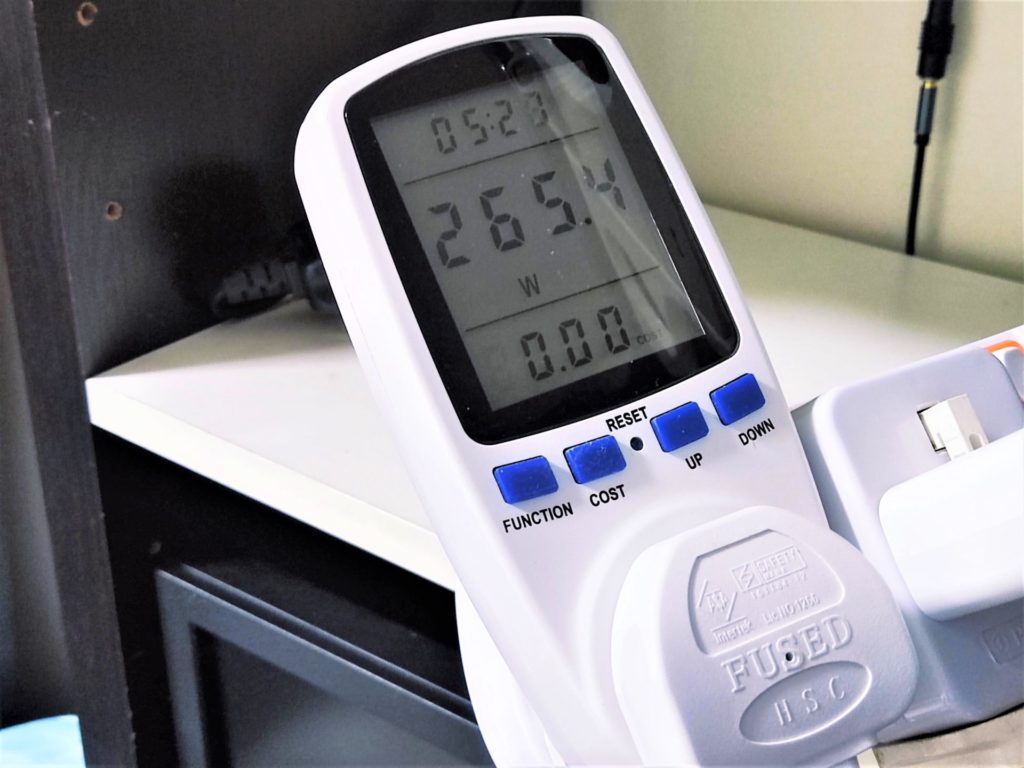 Moreover, as claimed by Close Comfort, the COOL FOCUS air conditioner does really run quite efficiently. Based on our tests, at 21°C with a low fan speed, the unit was consuming about 265W of power. In comparison, I think my desktop computer at home even uses more than that! The efficiency of this unit is really a key factor on how it makes me want to use it without any repercussions.
Conclusion
The Close Comfort COOL FOCUS air conditioner does what it is meant to do as a personal air conditioner. You should not expect it to cool the whole room, as it is not designed to work this way. This rather innovative and unique design of the air conditioner checks many of our boxes, resolving pain points of traditional air conditioning systems. The Close Comfort COOL FOCUS has become a daily appliance which I cannot live without, and I would definitely recommend it to anyone who just can't stand the heat.