Ever felt like you need an imposing centrepiece to you gaming setup? Something purpose-built to be lifting up your tush in this depressing year of 2021? Cooler Master feels that their Caliber X1 will suit your needs.
Dark and Imposing
As hinted above, the Caliber X1 provides a rather grand (albeit dark) presence. One might say it even provides a "put your kids to bed, it's gaming time" kind of feel. To start with, its colour scheme is less flashy, as compared to its cousins – R1 and R2. It loses the bright purple finish, and now has a carbon fiber finish in its place.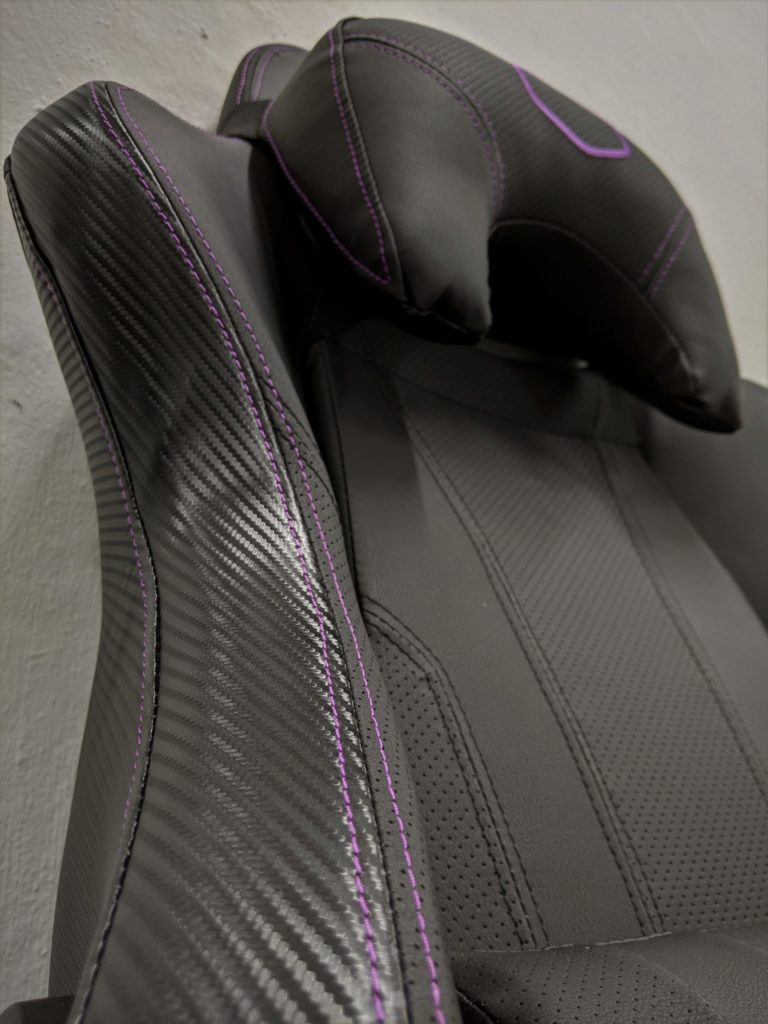 Purple threading is now weaved onto the edges of the X1, providing a more refined look to the throne of your room. I would very much prefer this sleeker design, as it is much easier to do colour coordination with instead of being stuck with purple.
Comfort
Like most gaming chairs, the X1 comes with a firm PU (PolyUrethane) leather, perforated to be more breathable. Sitting on it kept my back and heinie warm and snug, and does seem to be more suited to be used in a cooler environment. The use of leather also smartly provides enough friction between it and your clothes, keeping you seated in place without sliding around.
What about adjustability?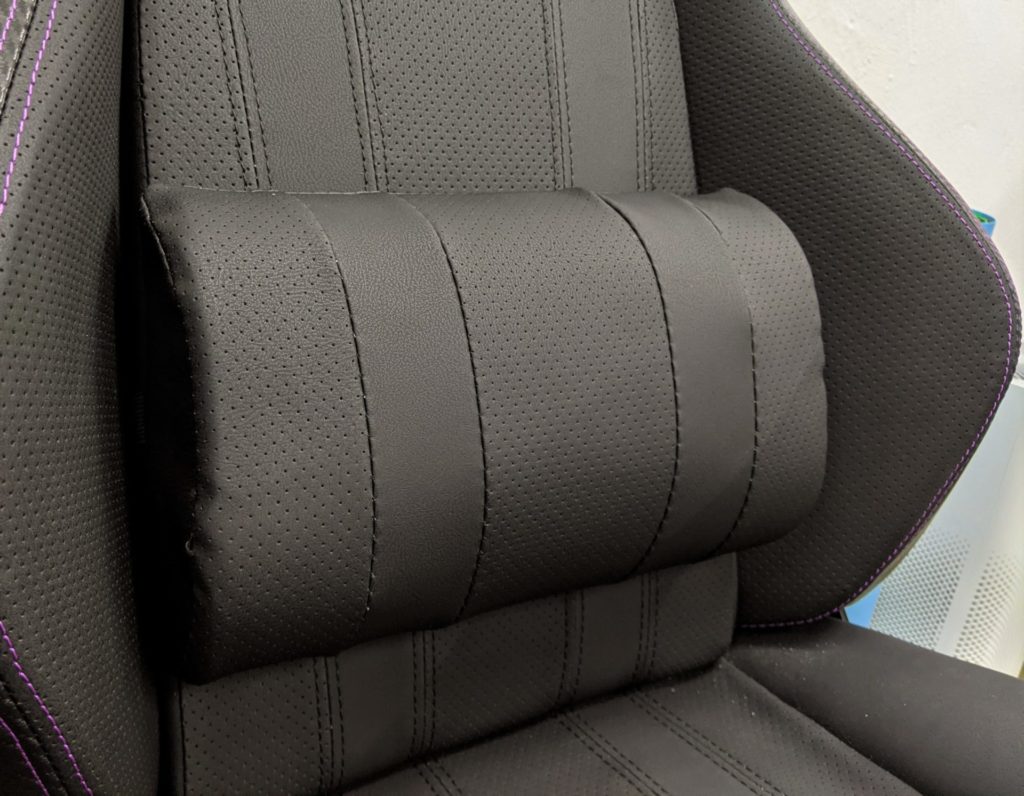 The first most important configurable item is the height adjustable lumbar support. This is done with a firm pillow that you can shift up or down, based on your body's proportion.
The solid, yet slightly cushioned, armrest has the ability to be adjusted as well. From the configurations like height, to the not-so-standard swivel and forward/backward position.
Seating Experience
On initial use, the X1 does not provide appropriate lumbar support for my body. The pillow was a little too large for my liking. Additionally, as mentioned above, the PU leather provided a nice and snug warmth that is perfect for sleeping in. Did I mention that the backrest can be fully tilted backwards? Simply shift the lumbar support up, and it will basically function like a pillow!
With that said, a perfect chair is subjective. It has to fit your body type and dimensions. Like finding an earphone that is to your preference, you won't know it till you tried it. I would highly recommend you experience first-hand before making any decision on purchasing a chair.