NVIDIA just announced that their RTX technology that will power the new GeForce gaming focused graphics card of the next generation. The aforementioned RTX technology focuses on ray tracing technologies to better produce realistic images and render graphics like never before.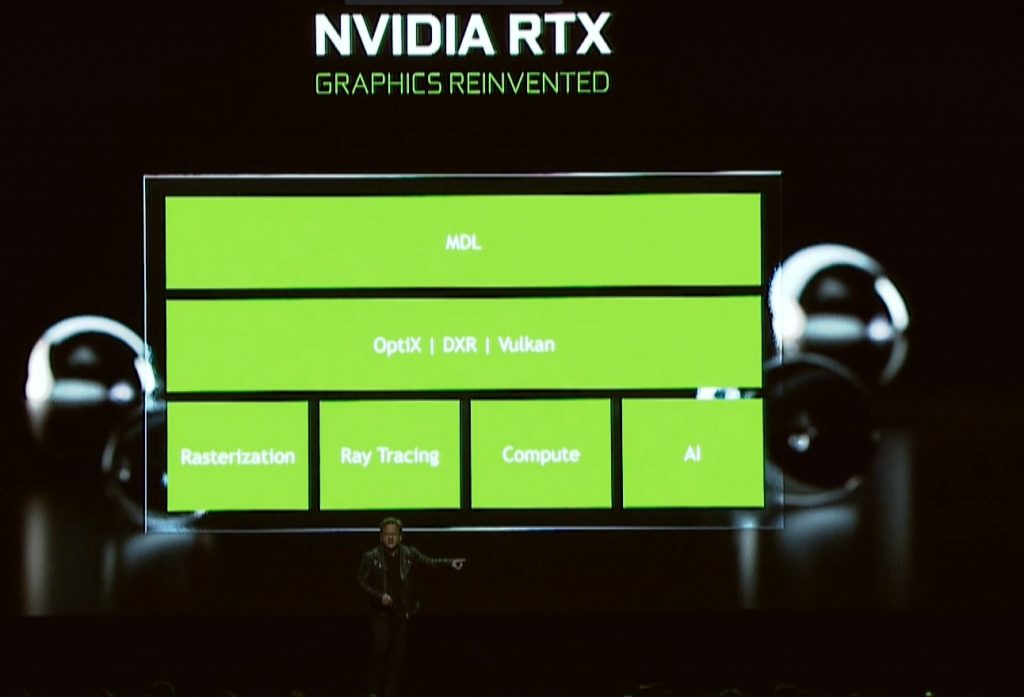 Today, ray tracing is largely limited by the compute limitations of graphics card. However, after years of efforts and research in the area of ray tracing technology, NVIDIA is finally able to bring real-time ray tracing graphics to the mainstream gamers. Sharing the love around, NVIDIA worked with Microsoft to bring ray tracing technologies to DirectX. They also worked with other game engines to easily allow game developers to build the new generation of games based on the technology. However, a proper graphics architecture is still lacking to make use of such a new technology. To accelerate ray tracing, the Turing architecture was built.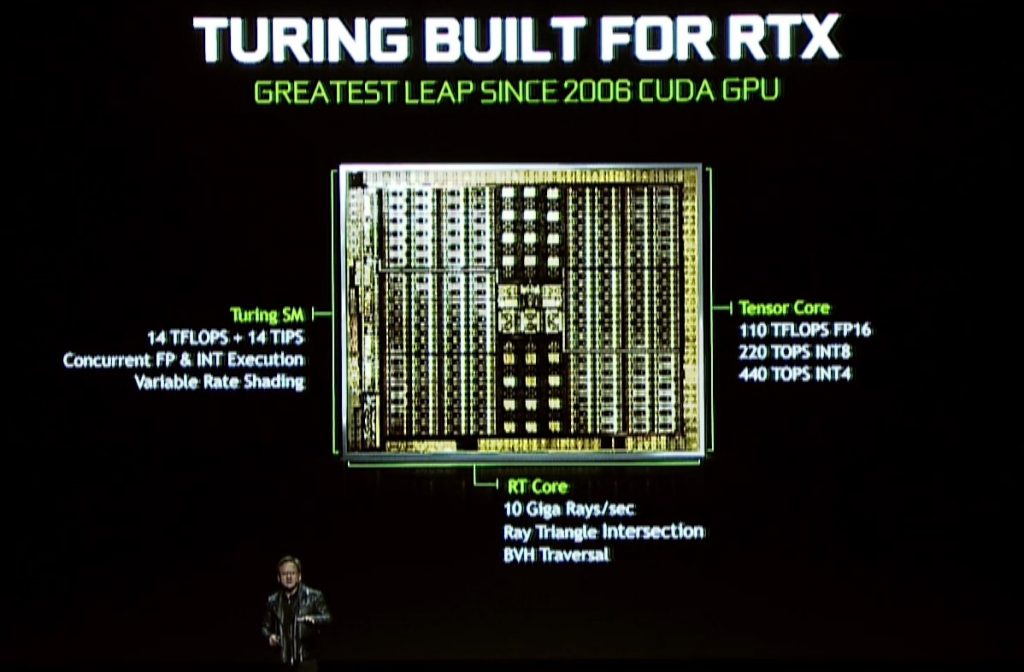 NVIDIA has been working on the Turing architecture for almost 10 years. It is the most advanced architecture that they have ever done. Specifically, the Turing architecture comprises of the Turing SM, RT Core and Tensor Core. For conventional graphics compute, the Turing SM comes into action. Tensor Cores are mainly used for machine learning and other deep learning computations, while the RT Core can effectively compute ray tracing.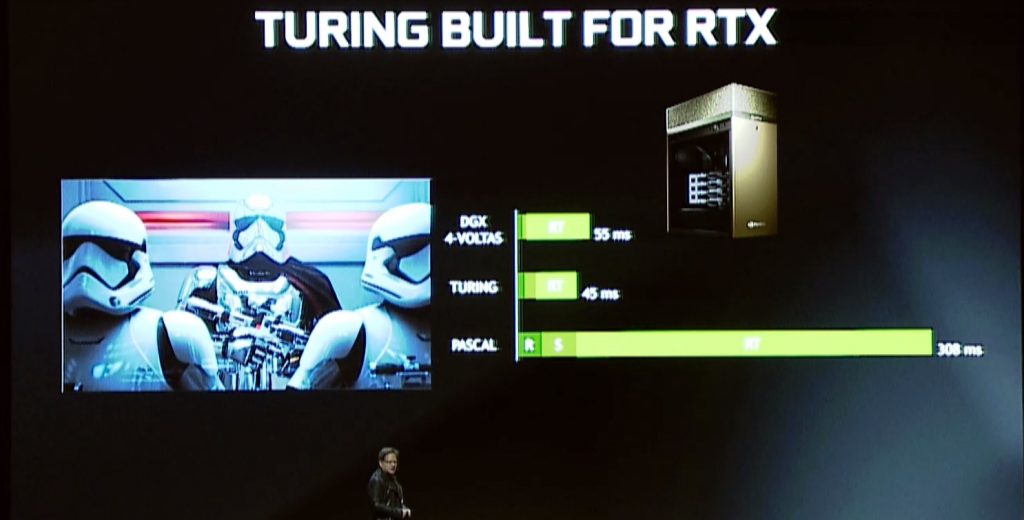 The Turing architecture can perform wonders. It is more than 6 times faster than the previous Pascal architecture, and it even faster than the 68,000USD DGX 4-Voltas AI research supercomputer. This is made in terms of performance on ray tracing.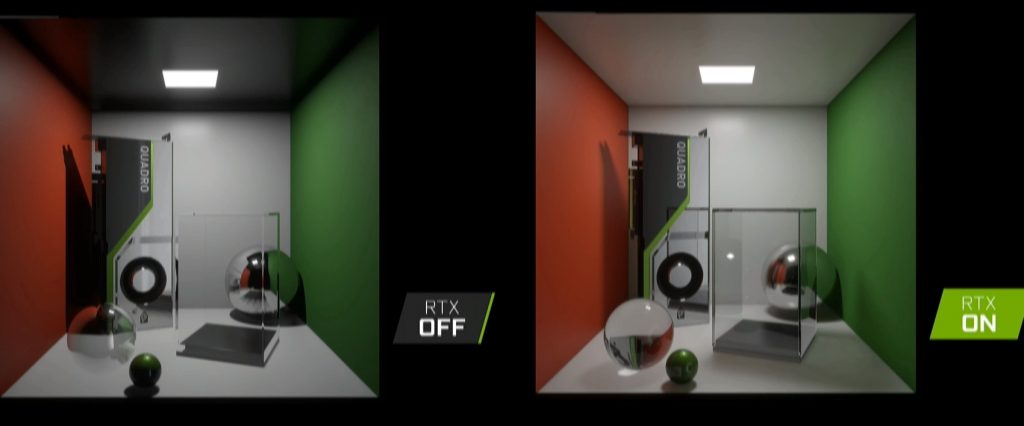 As mentioned, the NVIDIA RTX is more than just gaming. The NVIDIA RTX will also be the choice for computer scientists or AI researchers to increase the efficiency of their machine learning compute, particularly with artificial neural network computations. This is all done by the Tensor Core processors on the Turing architecture.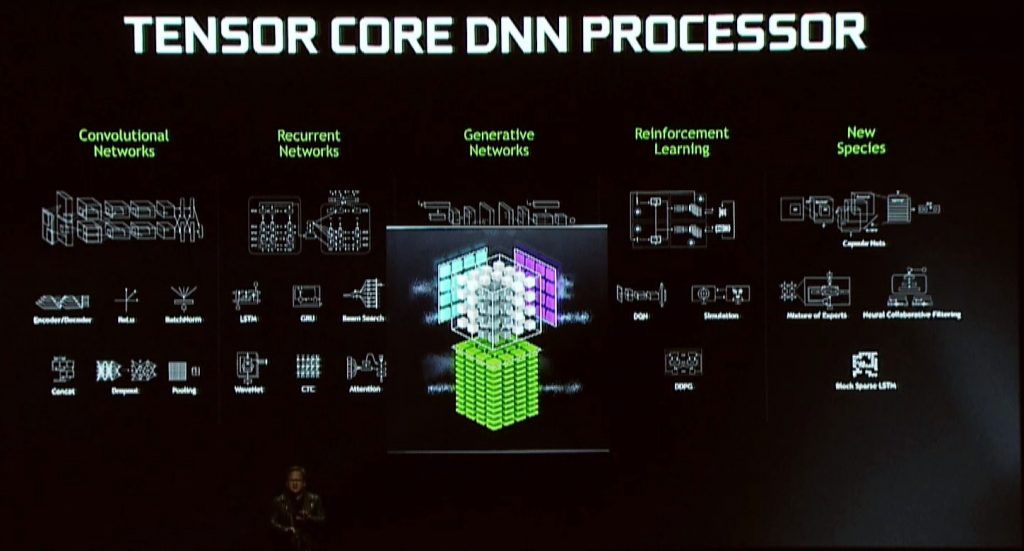 Gaming with RTX
With the advancements in Artificial Neural Network technology, NVIDIA is also working on their NGX technology for future graphics processing implementations. With NVIDIA NGX, graphics quality can automatically be improved by passing it through a trained model by a supercomputer.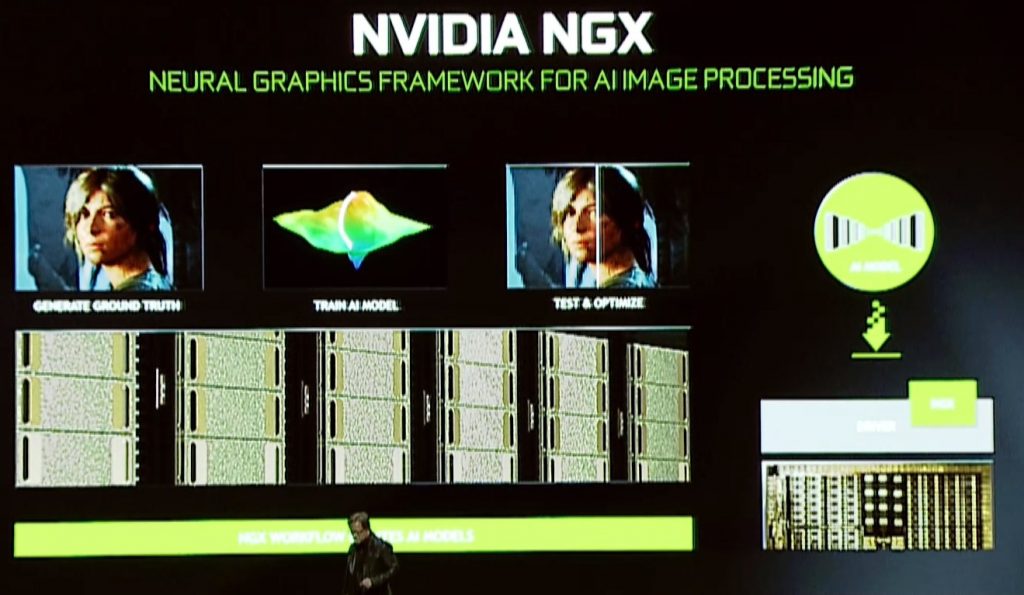 Again with Neural Networks, NVIDIA also announced the new DLSS technology for better anti-aliasing effects to smoothen graphics.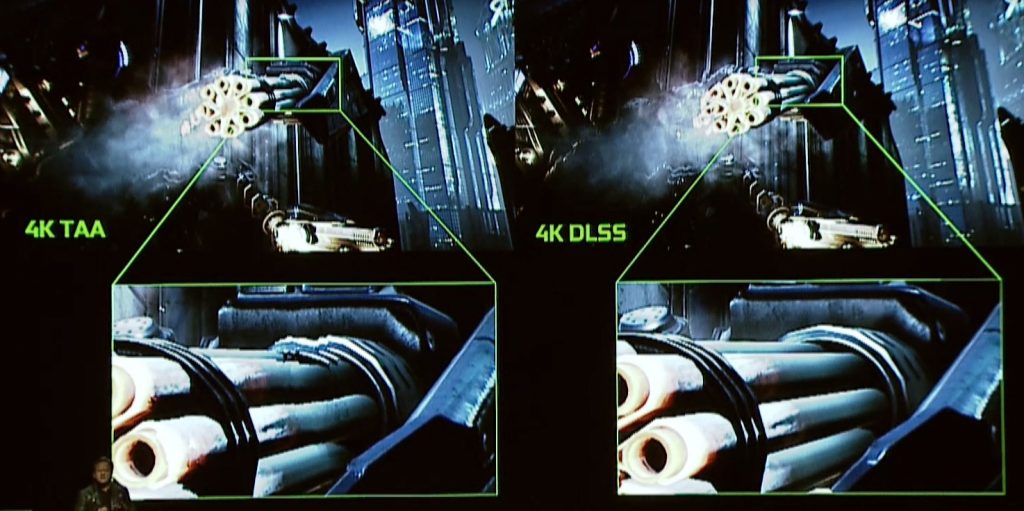 Finally, with such advancements in their technology by fundamentally changing the way computer graphics are created, gaming above 60FPS in 4K resolution is finally possible. This was done on a single Turing based graphics card running on Unreal Engine 4 "Infiltrator". Jensen Huang mentioned that the game averaged out at about 78FPS.
Gamers can even get more realistic graphics with accurate shadows, simply by just turning RTX technology on. This essentially brings a whole lot of depth to their games.

To start off, these are the game titles that are going to work with the new RTX Technology.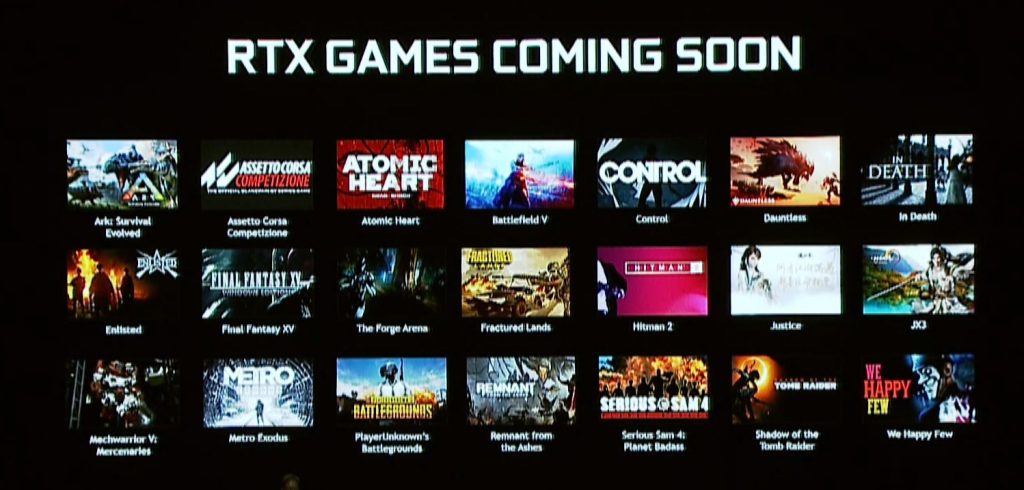 Today, NVIDIA announced 3 new graphics cards based on the new Turing architecture. They will work with the new RTX technologies right out of the box for games that feature ray tracing technology.
RTX 2070, 2080, and 2080 Ti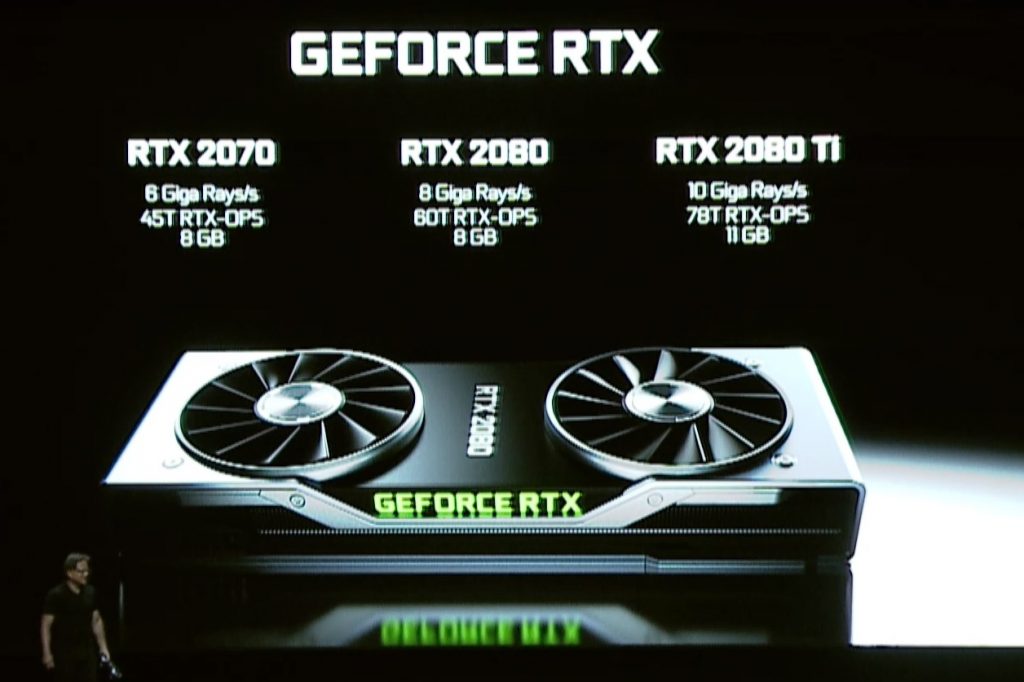 They are the RTX 2080 Ti, RTX 2080 and RTX 2070. The RTX 2070 will be one of the most affordable Turing based GeForce RTX card, which costs US$499.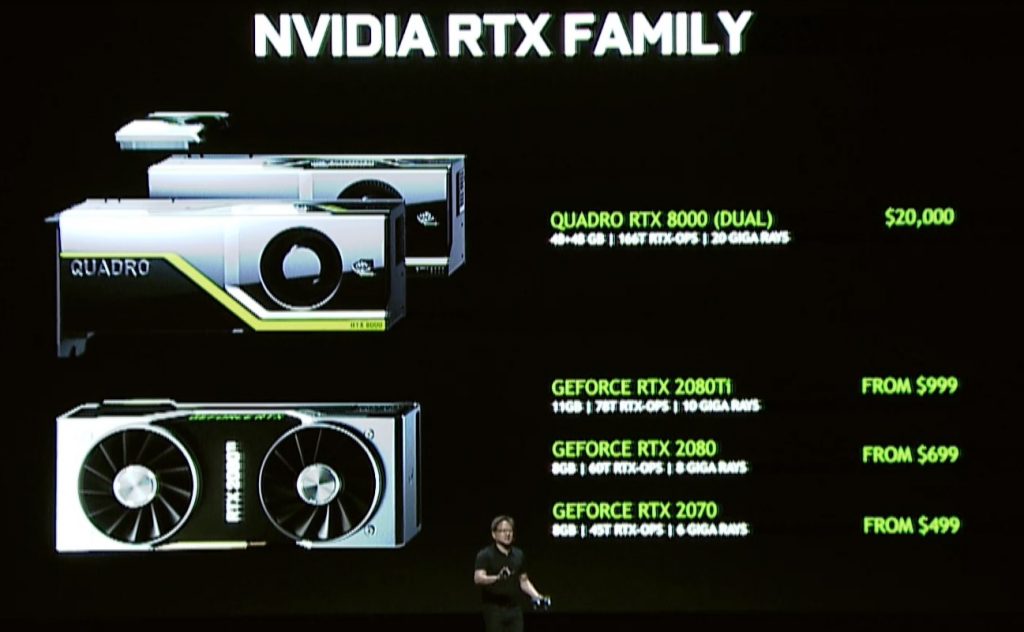 Comparing with the Pascal graphics card, the performance of the Turing based NVIDIA RTX is simply out of this world. Even the cheapest RTX 2070 is more than twice the performance of GTX 1080Ti! (Of course, this is comparing between RTX Operations per second. As the RTX 2080 has got dedicated technology for such computation, it is expected that it will work this well.)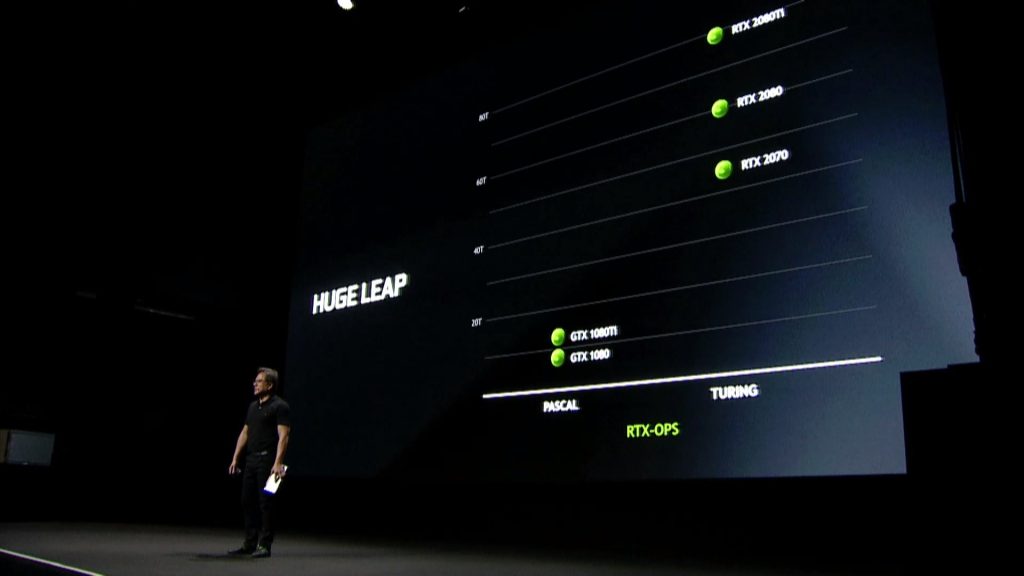 The Geforce RTX will be available from September 20th 2018.