This post is an update of the article "Introduction to Telegram – What are Bots? How can we download Movies with Telegram Bots?". The method described in the previous article is outdated and does not work.
There are a lot of methods to find movies online today. My favourite however is still through telegram. It's straight forward without any advertisement popping everywhere and the download speed is reasonably fast. Let's dive straight right into downloading a movie.
First off, we will make use of "Channels" –  a tool for broadcasting public messages to large audiences.
Join the channel at this link. If you are into television series, check this channel. You should see something like this screenshot.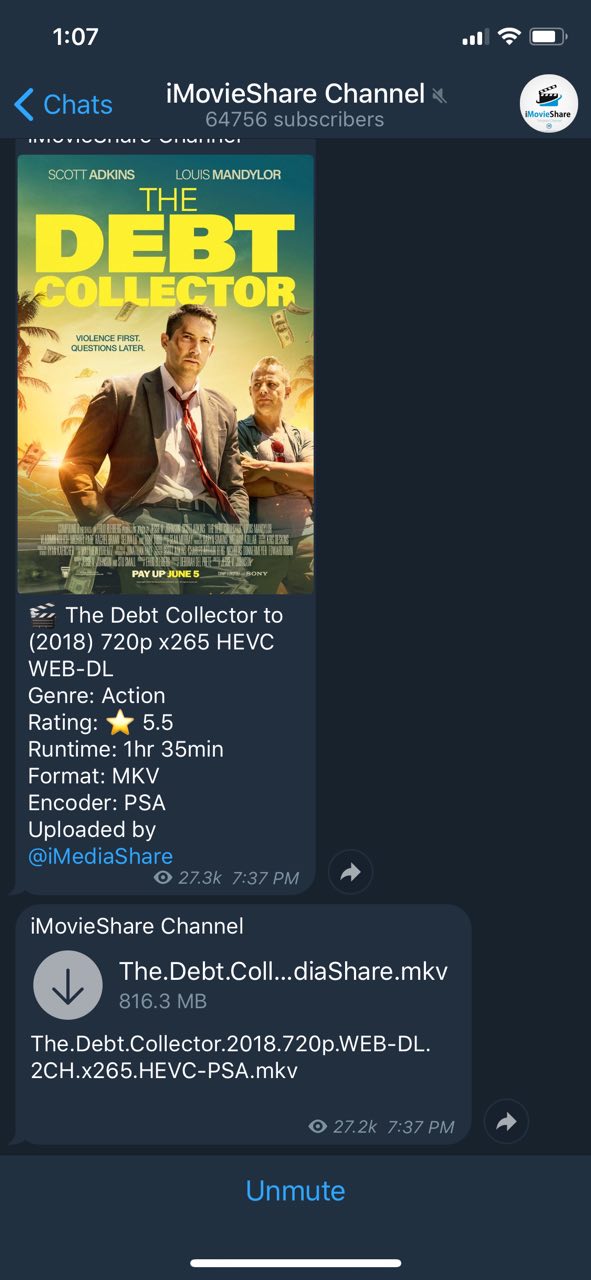 You can then join the channel to get updates. Or you can use the search function to search for a movie title. You will be surprised that most movies are there in the channel. Downloading the movie is very simple, just clicking the arrow pointing down will start the download. If you would like to download the file at a later time when you're on wifi, you can always forward the file to yourself so you don't have to come back and search the channel again. Or you can also forward the file to a friend while he download it at his house before heading over to watch it together.
If you encounter an error stating "Sorry, This channel is unavailable due to copyright infringement", there is still a way to overcome this. This usually happens when you are using an apple device. For example an iPhone or a MacBook. To overcome this, simple head to the web version of telegram at here. Then login with your account and click the channel again. The error will disappear and you can freely browse through the channel on your mobile or desktop device.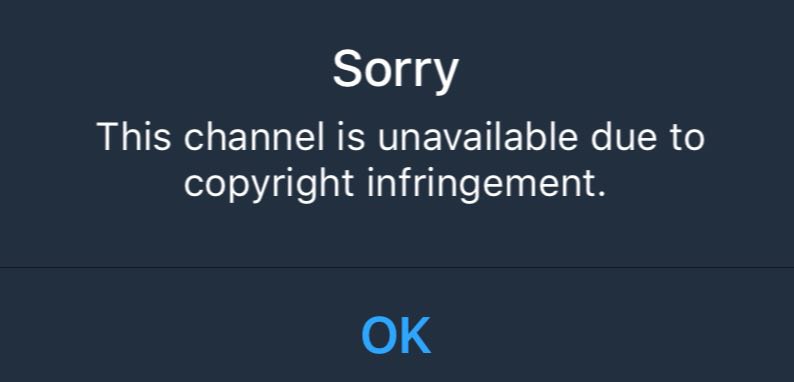 As you can see, this method is really straight forward and simple. However, you will not be able to stream and watch immediately. Often times, downloading the whole file is a better option as it guarantees a smoother viewing experience (no buffering) and being able to watch offline.
Do leave a comment below if you find it useful! Also do let us know if you would like to see more of these tutorials in the future.