Being the younger and less well-known sibling of the Huawei family, Honor has its work cut out for them. This is especially the case in Singapore, where flagships rule the landscape, and the budget-conscious are few. With that being said, there is a gap in the market where not-so famous smartphone manufacturers have a lower barrier of entry.
That is where Honor's new flagship the Honor 10 comes in, targeting this vulnerable gap. It boasts near top-end specifications, and even surprisingly great design too! This is done, all the while costing half of what high-end smartphones cost these days at S$579. Let us see if the device is as good as its specifications make it up to be.
Design & Display & Dem I/Os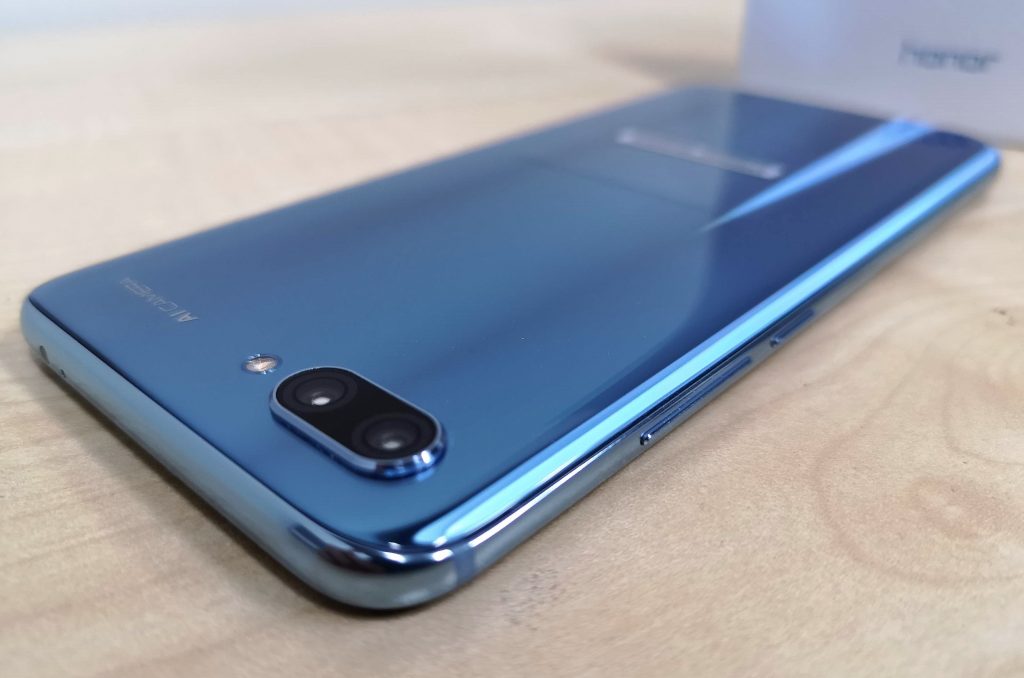 The first thing we noticed when we got our hands on is its Aurora curved glass back design. It features a glossy yet wavy look to it, with lights casting a reflective hue to it. The color we got was the Glacier Grey, which looks like a muted blue – perfect for the subtly premium look.

The Honor 10 has a respectably thin body, with its 71.2mm x 149.6mm (width x height) dimensions that make holding and usage with a single hand easy. The thumb is able to reach most areas of its 5.84″ 19:9 LCD FullView display, which is surprising for a smartphone with this screen size. Together with its slim width, and its Aurora design, this smartphone looks and feels solid on hand. Just try not to drop it into any pool of water, as it lacks any IP dust and water rating.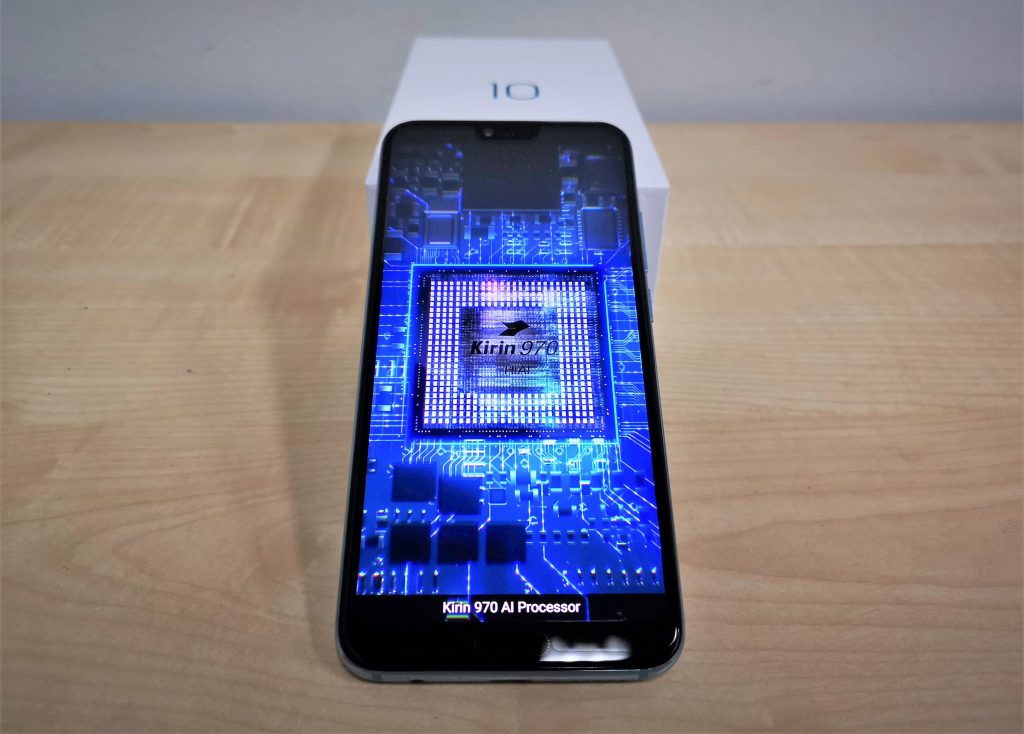 With that being said, the display is the first cost-saving measure identified. It is indeed using a LCD screen, which pales in comparison to other flagship smartphones with AMOLED displays. Colors are not as vibrant, and does look more washed out when side-by-side its bigger brother – the Huawei P20 Pro. However, it is not as bad as initial impressions. Using it for several days allowed me to get use to the more natural tone that LCDs are known for, and it was still a decent experience.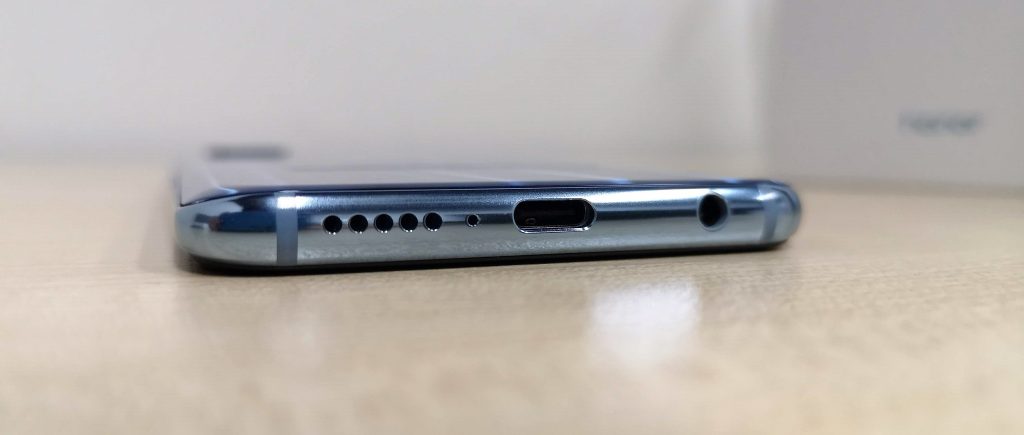 Consuming content on the Honor 10 was also comfortable, as long as you do not mind the single mono speaker at its bottom. It did not feature the same stereo setup on many smartphones these days, but still sounded alright. Even then, in place of the second speaker is the venerable 3.5mm audio jack! It is unfortunate that there is a trend of removing the 3.5mm jack, with many smartphone manufacturers heading in this direction. However, it is still great to see it still alive, with Honor making a consumer-friendly decision in providing the choice of either wired or wireless audio.
Performance
One of the Honor 10's key selling point is its performance. Honor's flagship features the Kirin 970, the same processor that is also in Huawei's current flagship. You can also expect that the NPU built-in to the chipset to be powering the smartphone's AI capabilities. It also has the same internal storage size of 128GB, and a slightly lower RAM of 4GB.
One place that Honor skimped on is the type of USB connection, USB 2.0 instead of the typical USB 3.0/3.1. This will result in slower transfer speeds, but it will not affect most users as transferring large files through the USB is not common as many would think.
To put things into perspective, we did some benchmarks comparing the Honor 10 and Huawei's flagship. This is to see if Honor purposefully downgraded the Kirin 970 in their Honor 10 to scale with the price it was released with.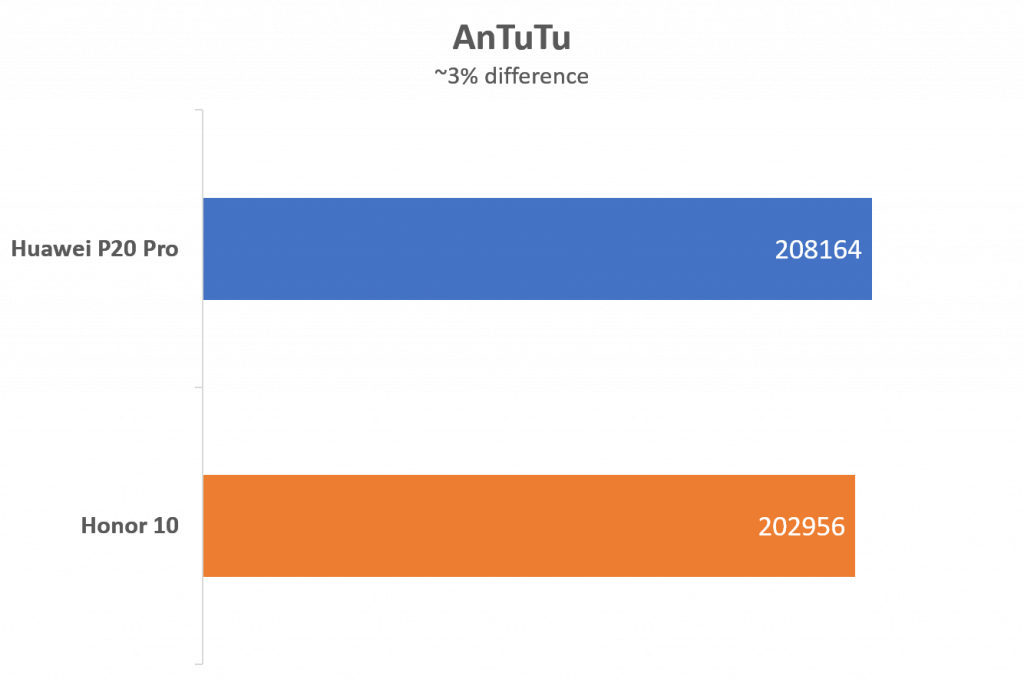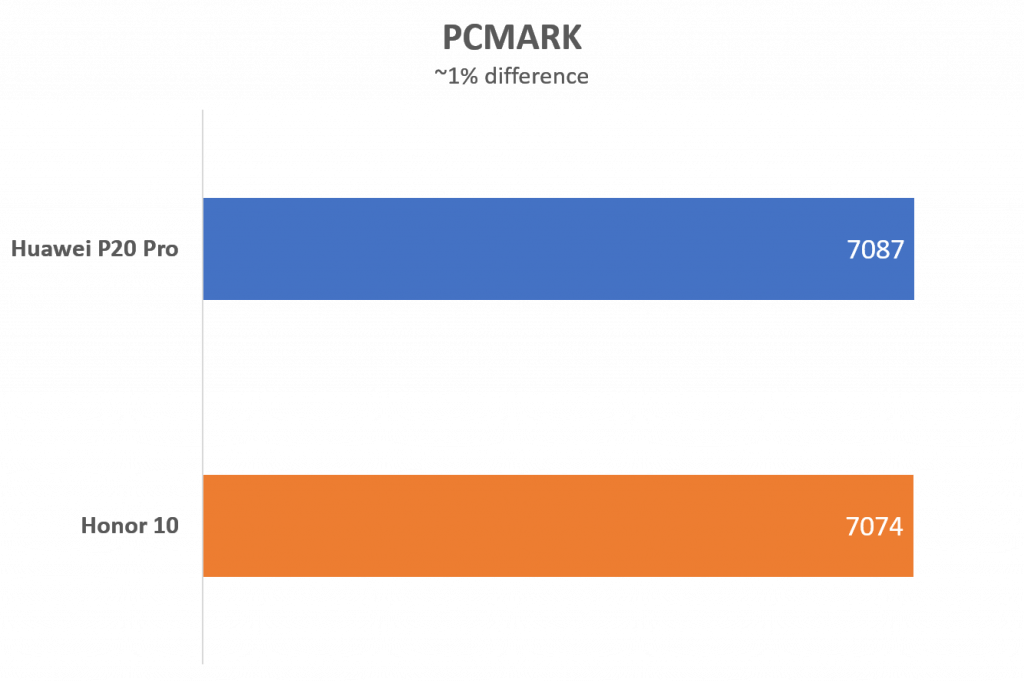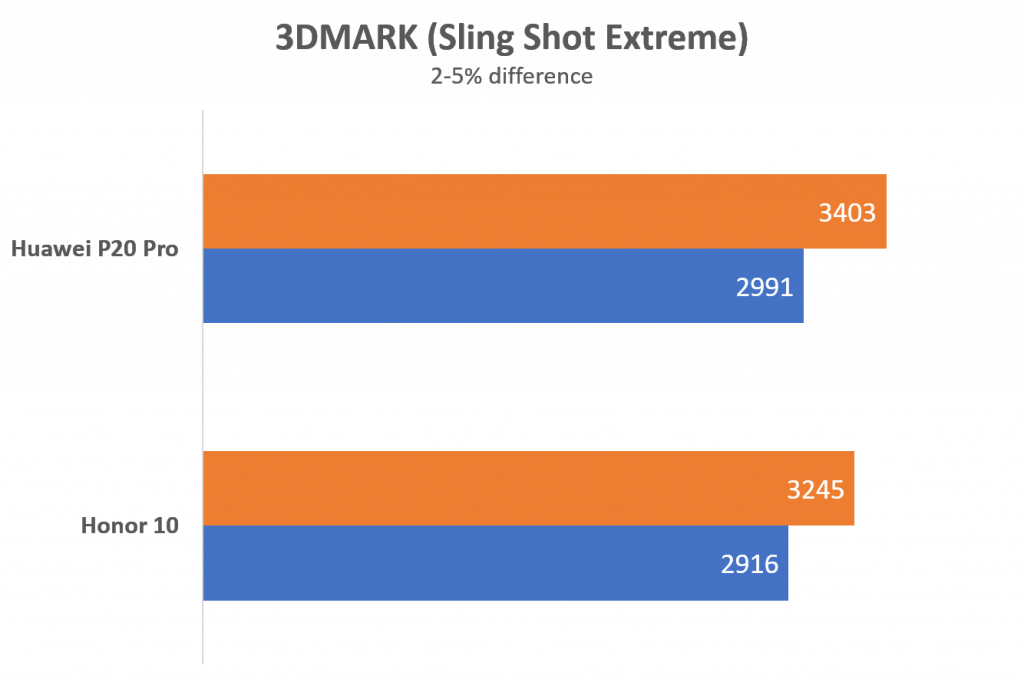 As we expect, there were marginal difference between either smartphone. Honor 10 was just as powerful as the best from Huawei, while just costing half its price! On the other hand, the device is powered by a smaller 3400mAh battery (instead of 4000mAh). As a heavy user, with Bluetooth devices constantly connected, it was able to largely survive the day but needed to be charge in the later parts of the evening. Thankfully it also features Huawei's SuperCharge, a cooler (literally) version of Qualcomm's QuickCharge that quickly gets your phone back up to speed.
Camera
With AI being crammed into every smartphones these days, Honor 10 is not alone this aspect. It does feature the same flagship AI capabilities in its 16MP (f/1.8) + 24MP (f/1.8 black&white) camera as the P20 Pro, with the photography settings tweaked based on what the camera detects. This is great news for the everyday Joe that just want to take the best photo with the least amount of effort.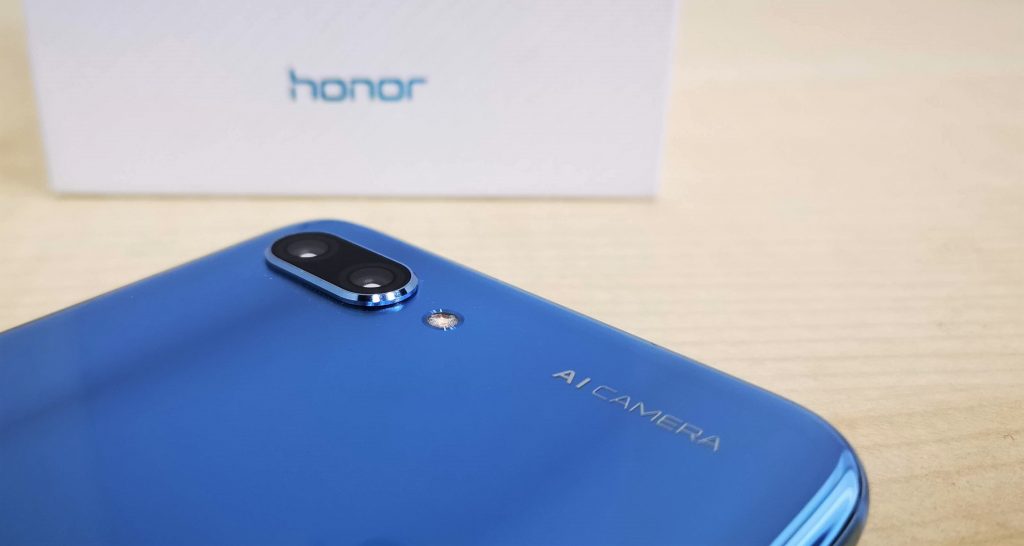 Sadly, there is a lack of Optical Image Stabilizer (OIS) that can be pivotal in taking clear photos and videos on the rush. There is also a lack of Electronic Image Stabilization (EIS) in its videos too. As such, a steady hand is a must.
Here are some examples: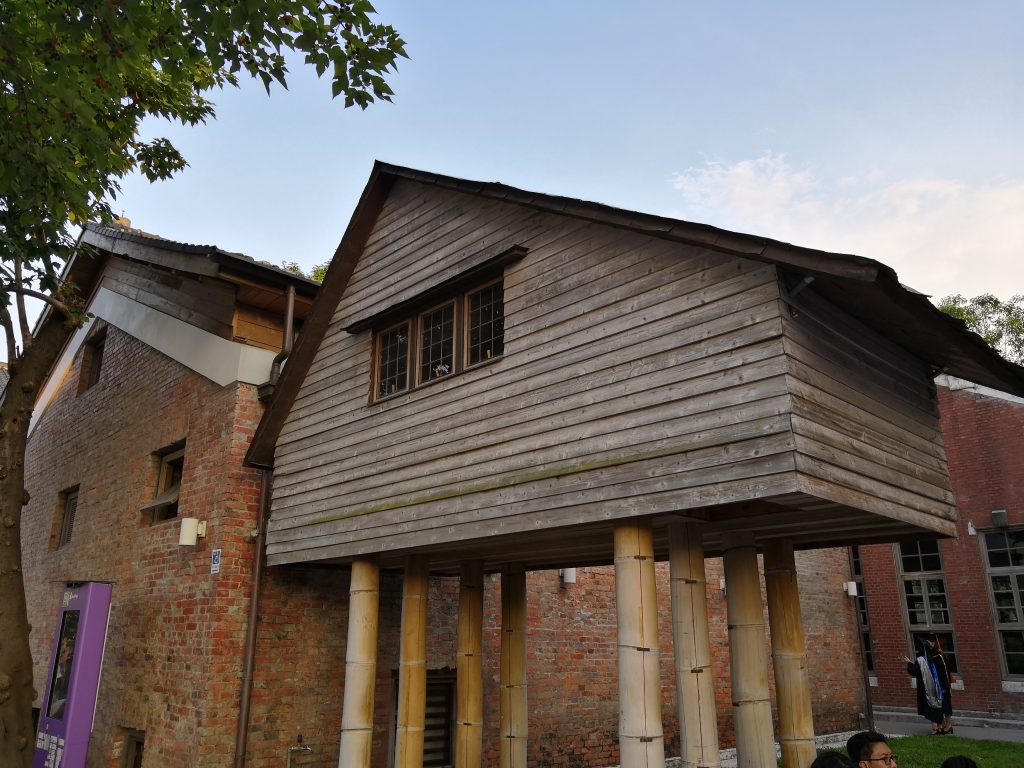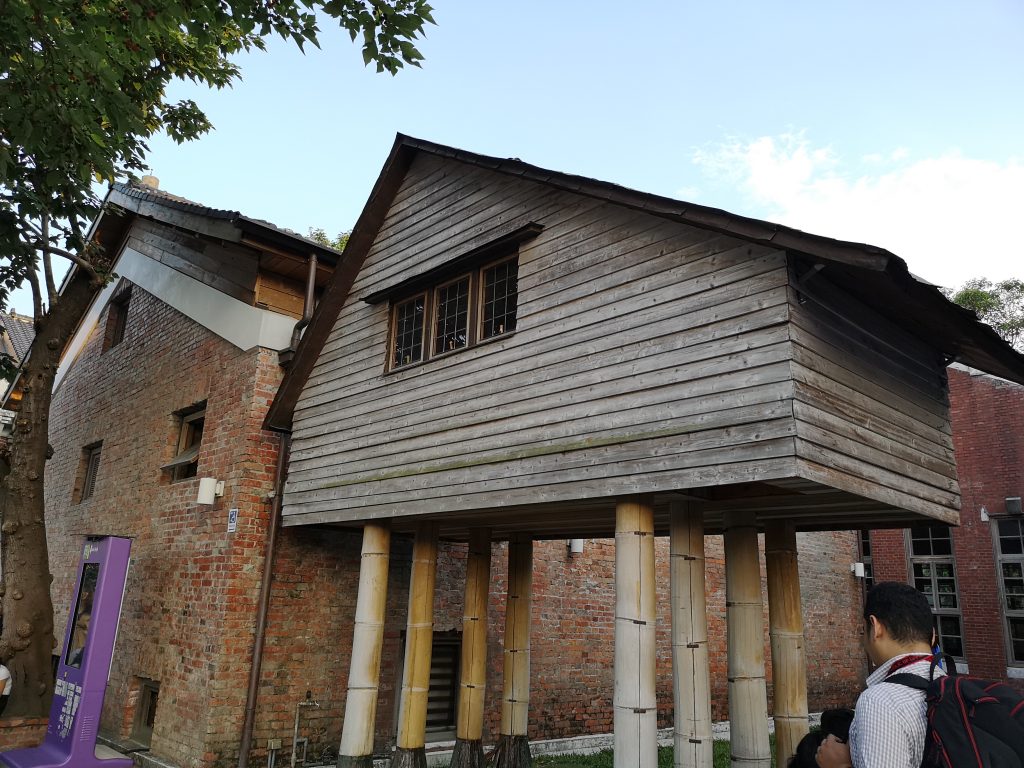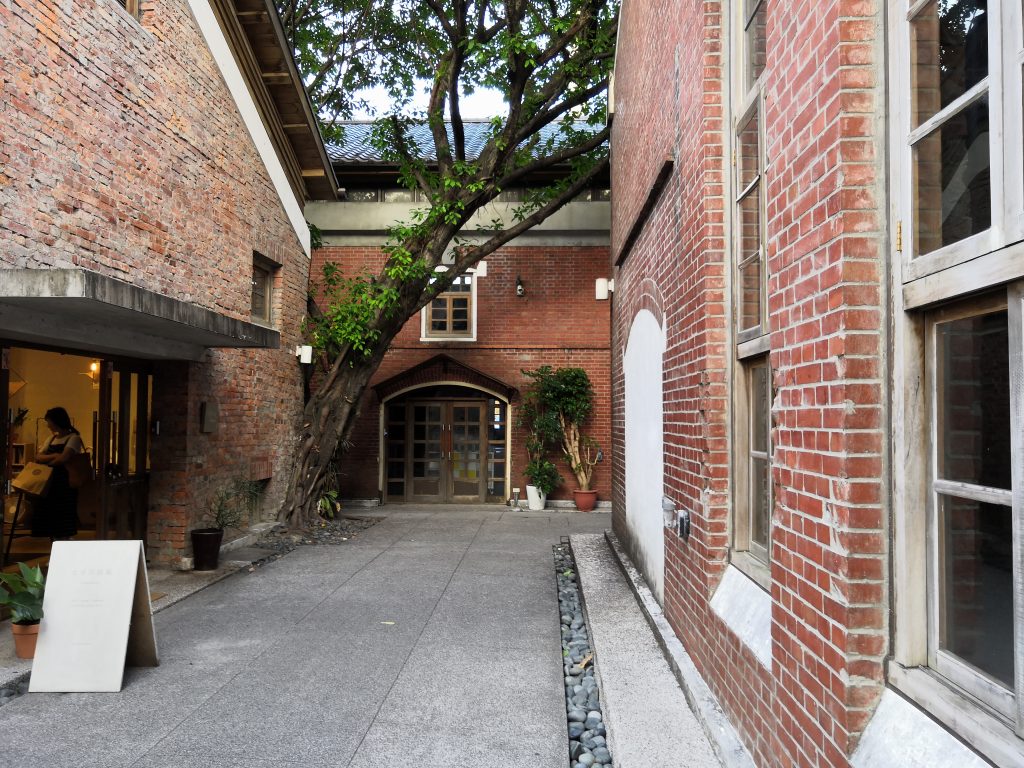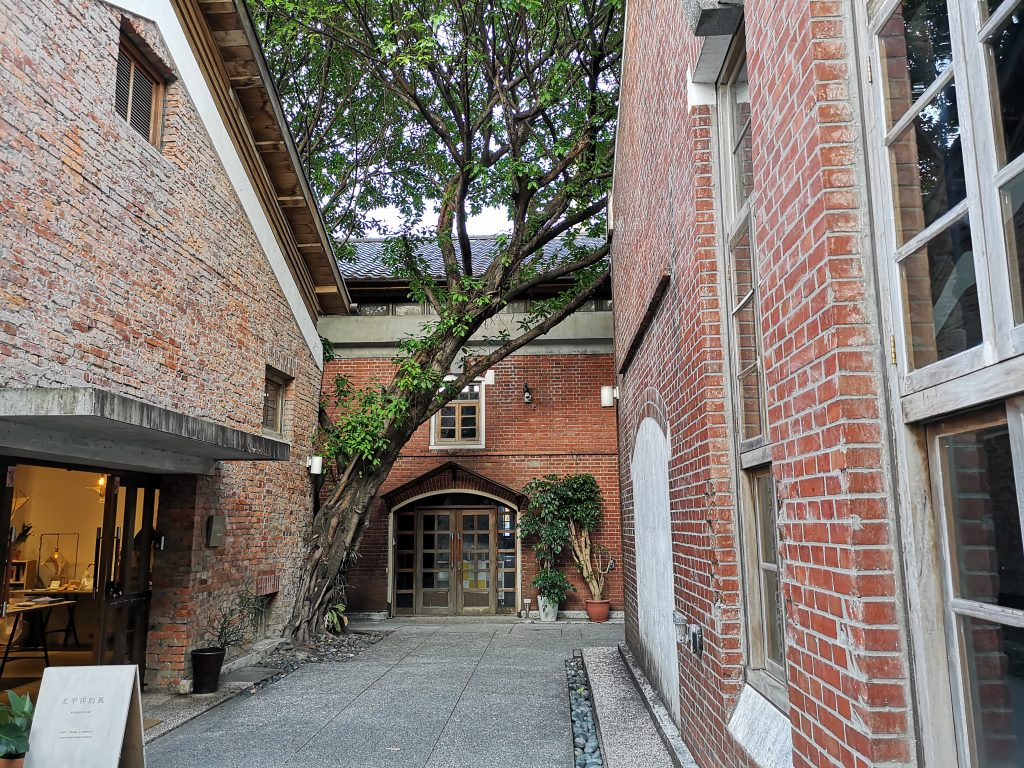 When it comes to photo quality, there is a clear difference when comparing to the P20 Pro. Images do look largely softer and less detailed. It also lacks the Night Mode, the feature that placed Huawei's latest flagship smartphone on the spotlight recently. Even then, photos taken still looks great for a mid-range smartphone camera.
Still a great buy
At first glance, we were quite amazed at how cheap the Honor 10 was. It costed half of what the P20 Pro, with many flagship features in 2018. It ticked many boxes, like great build, sexy glass design, large display, powerful processor, fast charging capability, and even a decent camera setup. It did lack some features to keep its cost down significantly, like IP dust and water rating, AMOLED display, OIS/EIS and some capabilities in their cameras. All in all, it does have a lot to offer and is definitely in my radar when choosing a smartphone.