With Singapore's housing prices constantly rising, space is definitely a concern for many. This means efficient use of space is really important, with the ever-shrinking of room sizes. Not everyone can afford the space for large desktops and multiple speaker setups, and many would prefer their personal PCs to be their work PCs as well. That is where the combination of the HP Pavilion Gaming Laptop 15 and the HP AMP (printer) can come in handy.
HP AMP – Great use of space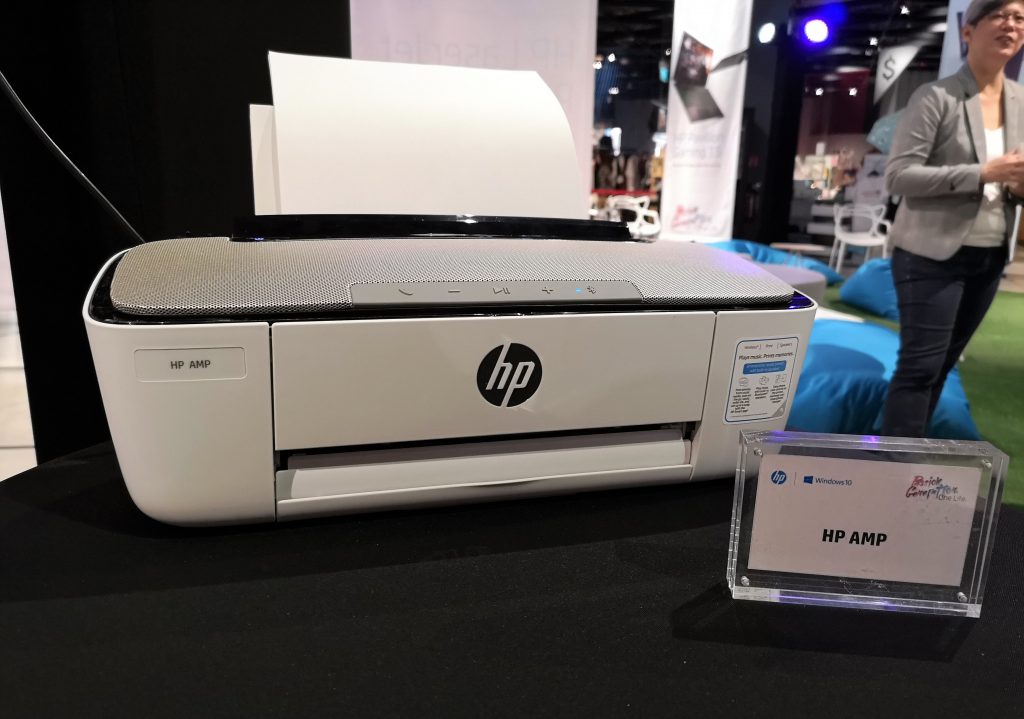 When it comes to a great use of space, the HP AMP 125 Printer checks all the boxes. It is outfitted with a Bluetooth speaker at its top, and even can be used for voice calls! This is all the while being a printer of a decently small size. Place it right beside your laptop, and you have a great play and work setup.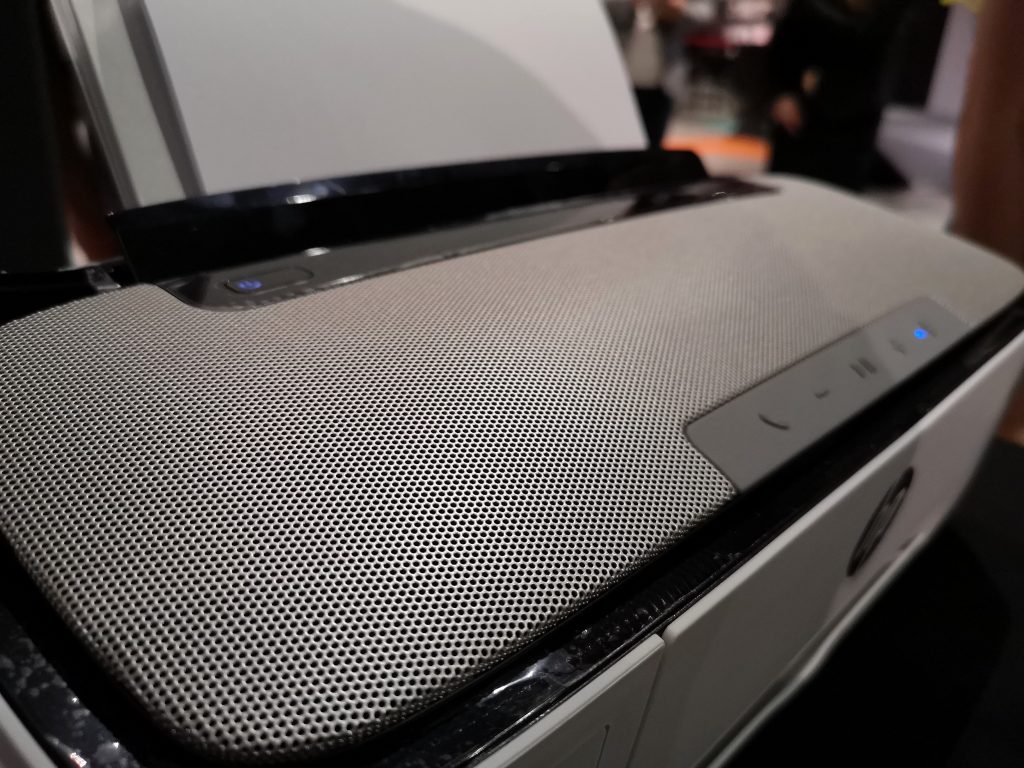 You can expect to see the HP AMP now at S$169, which is cheaper than expected.
HP Pavilion Gaming 15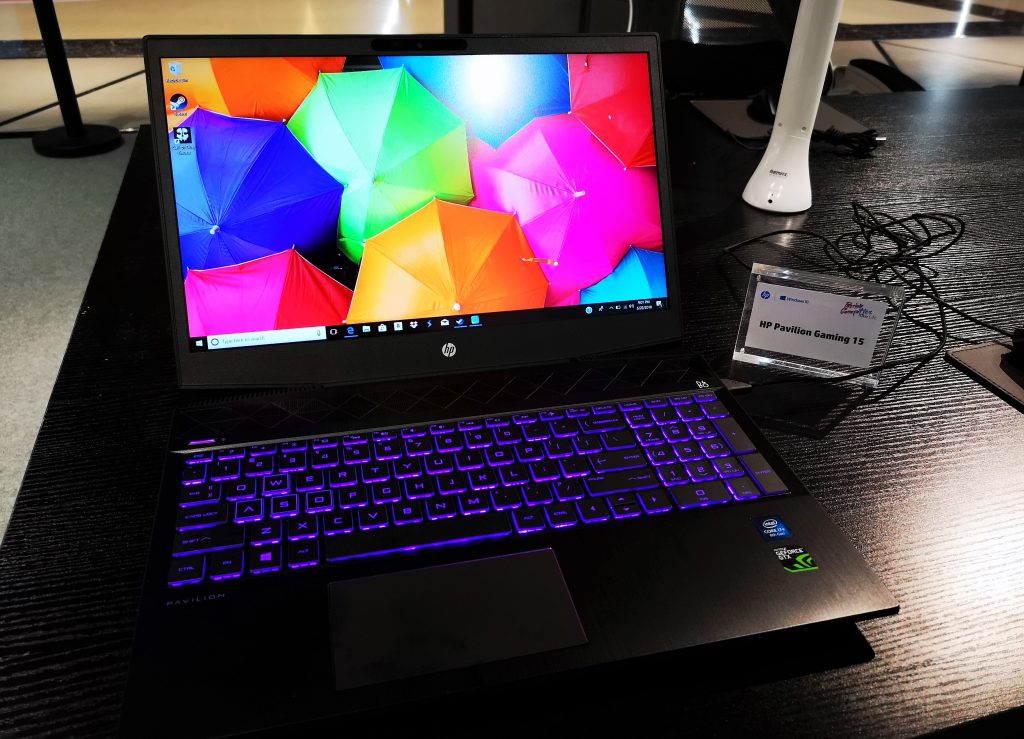 Targeting the mainstream gaming audience with their value-for-money specs, the HP Pavilion Gaming 15 comes equipped with great performance for its price. It can house up to Intel's six-core i7-8750H (up to 4.1GHz boost clock) as well as up to NVIDIA's GeForce GTX 1060 (3GB GDDR5). This makes most mainstream games run like a breeze, as well as allowing it to be great at productivity with its high core count.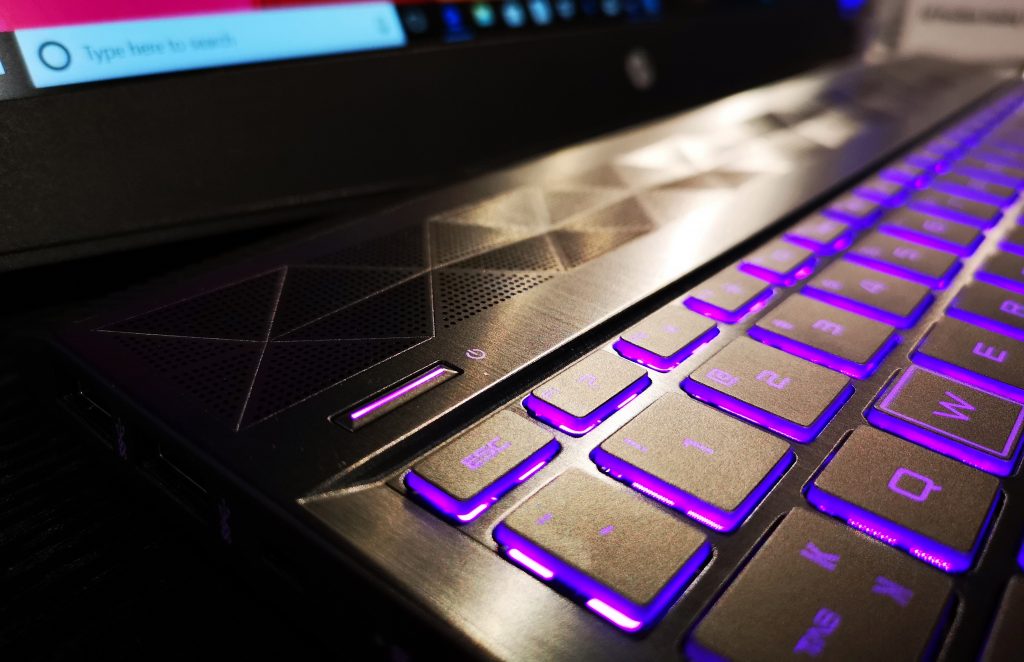 With a laptop form factor, the Pavilion Gaming 15 can be used for both home and work-related use. Its not-so in-your-face design allows it to look sleek as it does not grab as much attention as compared to other gaming laptops out there.
The Pavilion Gaming 15 will be available on 29 June from S$1599.