The Starlink Initiative Teams Up with Ace Pilot and Star Fox Leader Fox McCloud in Free Exclusive Nintendo Switch® Add-On
Hong Kong– June 12, 2018 – Today, at the Electronic Entertainment Expo (E3), Ubisoft announced that Starlink: Battle for Atlas™, an all-new action-adventure game developed by Ubisoft Toronto, will be available for Nintendo Switch®, PlayStation®4 computer entertainment system and the Xbox One family of devices including the Xbox One X on October 16, 2018. This open world space saga featuring modular toy technology empowers players to assemble and customize real-world physical starships. Each modular component and pilot attached to the starship appears instantly in-game and players can experiment with different pilot abilities, weapons and ships to unleash devastating combos upon their enemies. The Starlink: Battle for Atlas Retail Starter Pack includes the game, one starship, one pilot, a variety of weapons, the Starlink controller mount and a poster.
The Starlink diverse cast of characters will team up with ace pilot and leader of the Star Fox team, Fox McCloud, and his iconic Arwing ship in free exclusive add-on content for the Nintendo Switch. Players can play through the entire campaign as Fox McCloud and embark on exclusive missions in Atlas featuring other friends from the Star Fox universe.
"We are excited to give players a deeper look at Starlink: Battle for Atlas, the first all-new property from Ubisoft Toronto," said Laurent Malville, Creative Director at Ubisoft Toronto. "Starlink is a project born from the passion of our collective team, and the opportunity to work directly with Nintendo to bring Star Fox to our universe is a dream come true. We believe the Atlas open star system is a perfect playground for Fox to explore and hope players will too."
The modular toys and dynamic combat mechanics in Starlink: Battle for Atlas let players explore multiple ways to achieve objectives and approach any obstacle or enemy, driven by their own imagination and creativity. Alongside the innovative new way to play, Starlink: Battle for Atlas offers open-world gameplay, spanning a full star system that players can explore with total freedom. Built from the ground up in the Snowdrop engine, the game allows seamless travel through and around the exotic alien worlds of the Atlas Star System, teeming with life and unique challenges across seven different planets. Players' actions and choices will impact their journey and no two player experiences will be alike. Enemies will react and fight back intelligently – taking over the star system if the player does nothing to stop them. The fate of Atlas rests in your hands.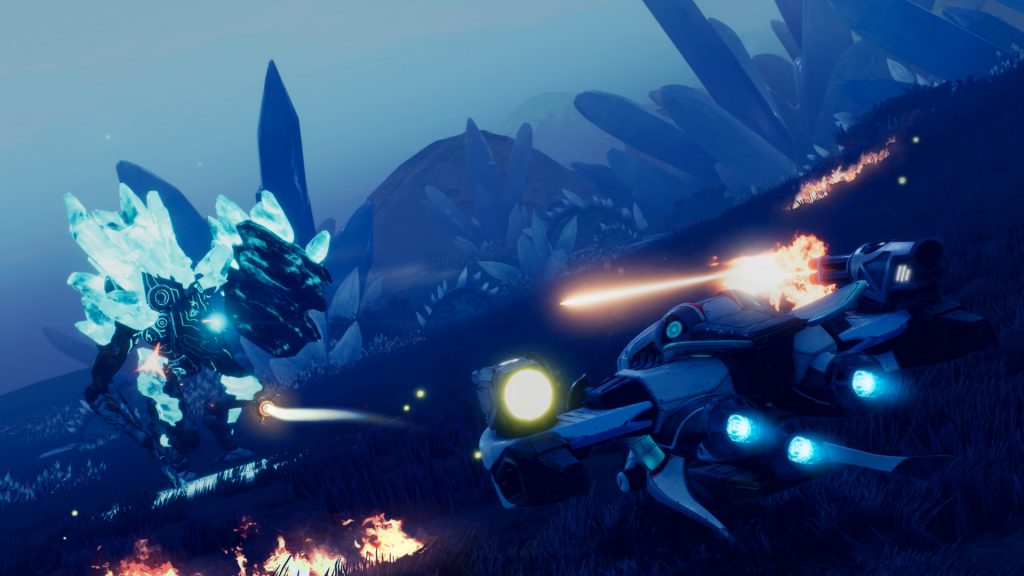 All versions of the Starlink: Battle for Atlas Starter Pack include the game, the Starlink controller mount and a poster. Additionally, on PlayStation® 4 system and Xbox One the Starter Pack includes:
Zenith Starship – includes modular hull and two Armor wings
Mason Rana Pilot
Shredder Weapon
Flamethrower Weapon
Frost Barrage Weapon
The Nintendo Switch Starter Pack includes:
Arwing Starship – includes modular hull and two Arwing wings, with laser cannon weapons and charge shot built in
Fox McCloud Pilot
Mason Rana Pilot
Flamethrower Weapon
Frost Barrage Weapon
Digital versions of Zenith Starship and Shredder weapon
Exclusive Star Fox mission content
The team at Ubisoft Toronto collaborated closely with Virtuos on the Nintendo Switch version of Starlink: Battle for Atlas. The partnership allowed Ubisoft to push the Nintendo Switch version to new heights, and fully support handheld, tabletop and docked play.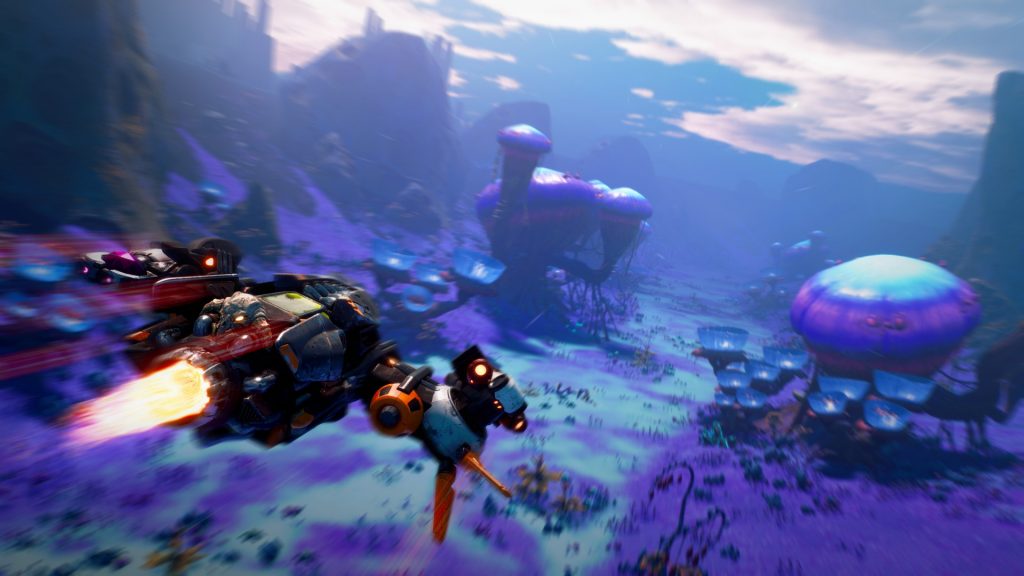 Players will be able to build their collection, and all pieces are compatible*. At launch, Starlink: Battle for Atlas will have additional ships, weapons and pilots available for purchase:
Starship Pack (including one starship with modular hull and two wings, one pilot and one weapon)
Weapon Pack (including two weapons)
Pilot Pack (including one pilot)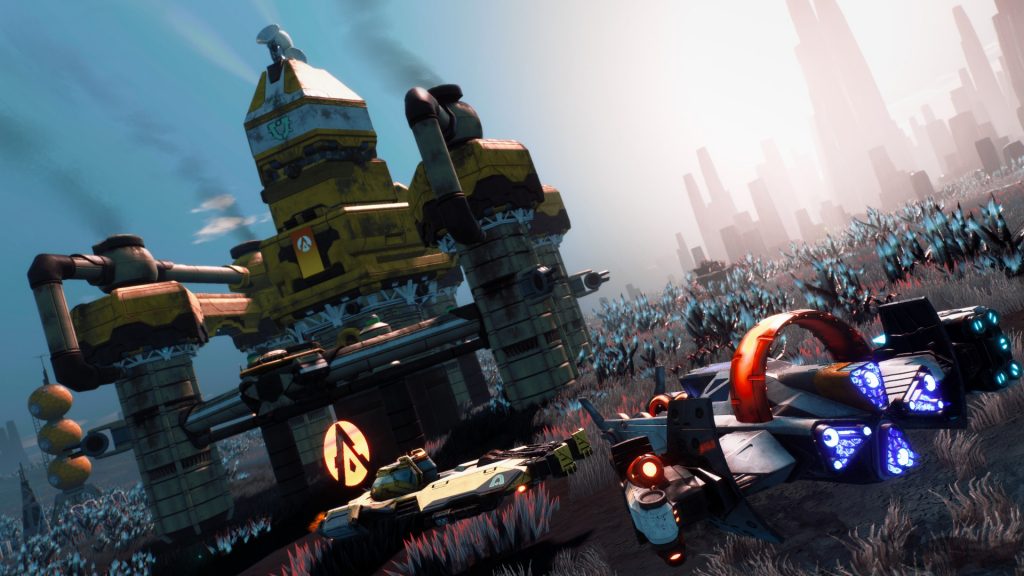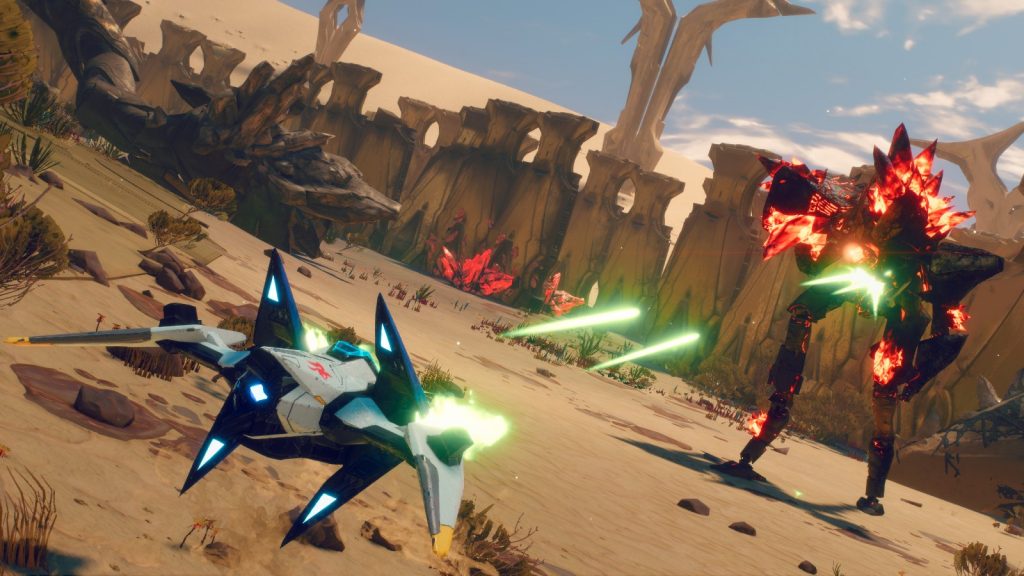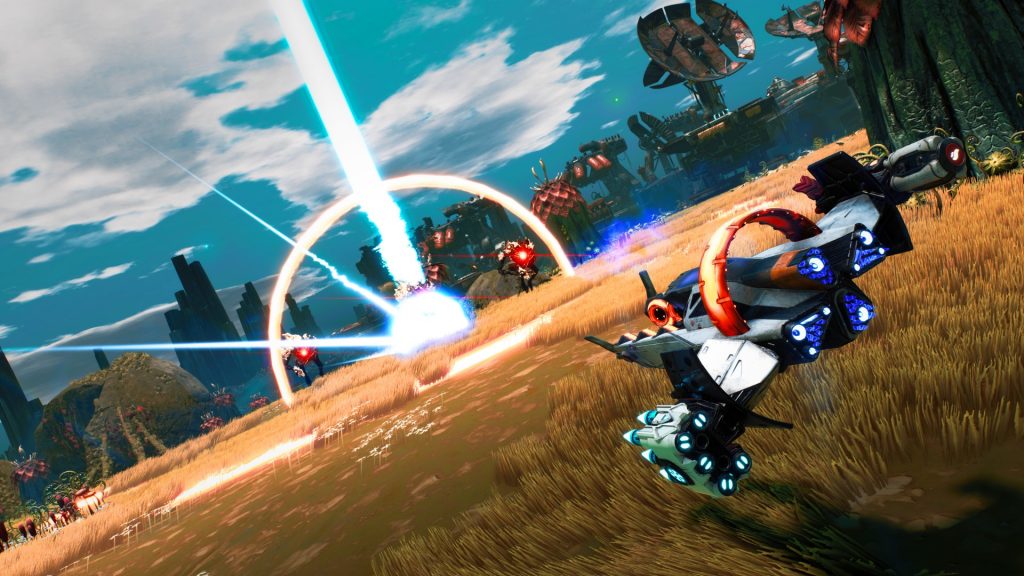 For more information about Starlink: Battle for Atlas, please visit: www.starlinkgame.com
Please follow us on Facebook at facebook.com/UbisoftSEA and on YouTube at youtube.com/UbisoftSEA for more Ubisoft excitements and updates.
About Ubisoft
Ubisoft is a leading creator, publisher and distributor of interactive entertainment and services, with a rich portfolio of world-renowned brands, including Assassin's Creed, Just Dance, Tom Clancy's video game series, Rayman, Far Cry and Watch Dogs. The teams throughout Ubisoft's worldwide network of studios and business offices are committed to delivering original and memorable gaming experiences across all popular platforms, including consoles, mobile phones, tablets and PCs. For the 2017–18 fiscal year Ubisoft generated sales of €1,732 million. To learn more, please visit www.ubisoft.com.
*The Arwing Starship and Fox McCloud Pilot will only be compatible with the Nintendo Switch version of the game.
© 2018 Ubisoft Entertainment. All Rights Reserved. The Starlink: Battle for Atlas logo, Ubisoft, and the Ubisoft logo are trademarks of Ubisoft Entertainment in the US and/or other countries. Nintendo Switch is a trademark of Nintendo.