In a AMD event held in Japan, world renowned overclocker macci managed to overclock an A10-5800K chip to a whooping 7.9GHz.
AMD Overclock Challenge was held in conjunction with various motherboard manufacturers such as ASRock, ASUS, MSI and Gigabyte with AMD. With unlimited supplies of liquid nitrogen, macci has broke Trinity's CPU frequency record, setting his next target to reach 8GHz.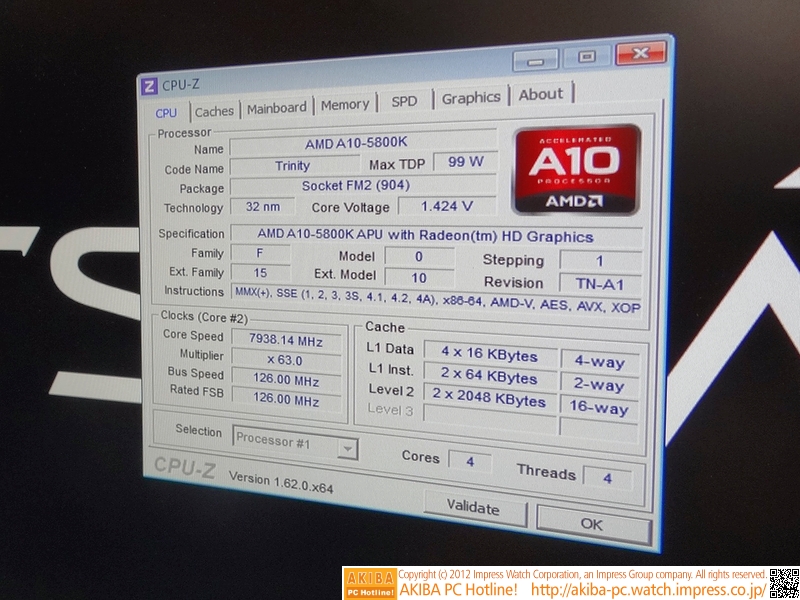 macci overclocked the 5800K to 7.938GHz with liquid nitrogen on a ASUS F2A85-V motherboard. This also means that ASUS's mainstream lineup of motherboard for Trinity is very capable of breaking world records, not only limited to their Republic of Gamers series. (We are not sure if there will be a ROG series motherboard for the APU yet)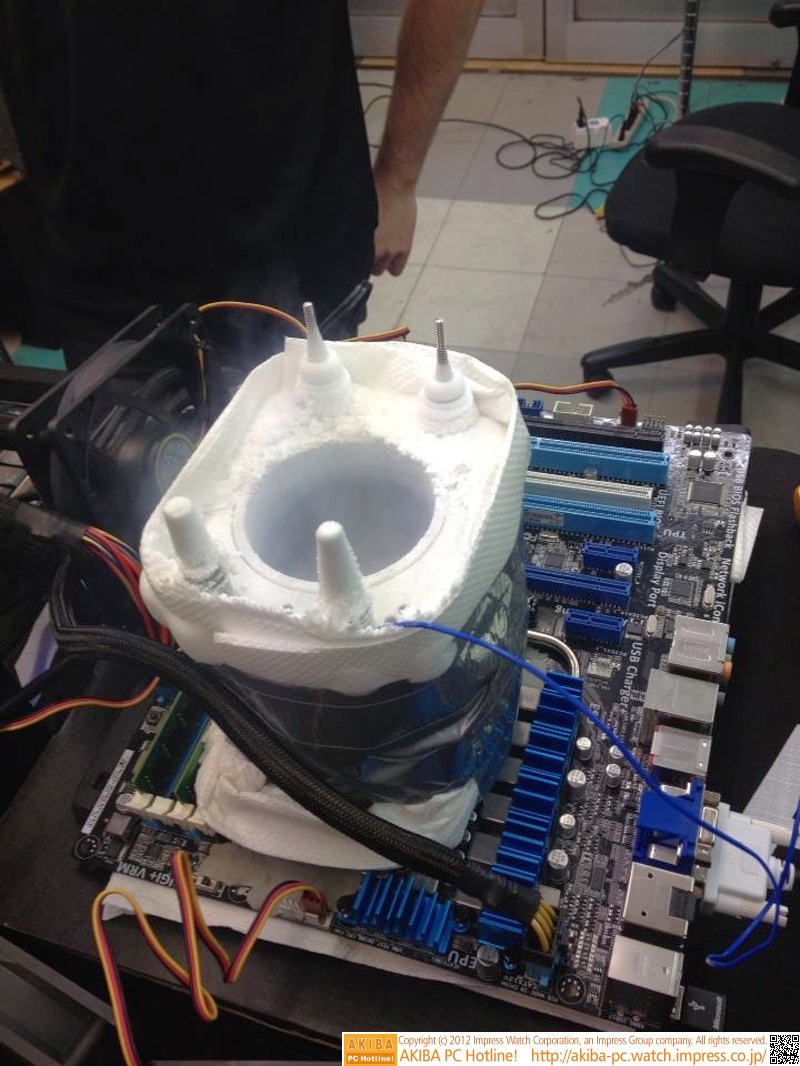 According to AMD, to achieve such high clocks, the overclockers removed the heatspreader from the APU, directly cooling the core of the chip. Unlike Ivy Bridge, cooling directly on the core of the processor is impossible.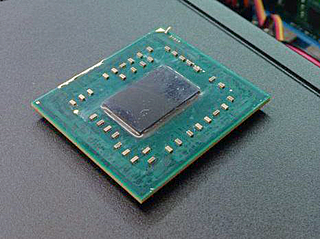 Disclaimer: Information/ideas may have been lost in translation.