Industry-leading storage solutions giant Synology has recently announced the introduction of a new entry-level tier mechanical hard disk, catering to individuals seeking affordable options to benefit from their reliable enterprise-grade mechanical hard drives.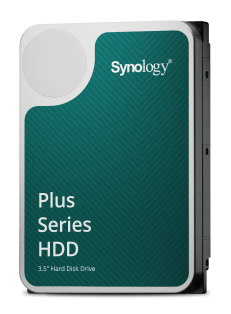 Known as the Synology Plus Series HDD, this new addition adheres to all industry standards and compliance regulations. It has undergone rigorous testing and validation to ensure seamless compatibility with all Synology systems. The Plus Series HDD expands the existing Enterprise Series lineup, offering customers a wider range of choices.
Here are some notable features of the Plus Series HDD:
Mean time between failures (MTBF) of 1 million hours.
Workload rating of 180TB per year.
Extensive stress testing and compatibility checks for 300,000 hours.
Direct customer support via Synology account.
Available in capacities of 4TB, 6TB, 8TB, and 12TB.
Availability
The Synology Plus Series HDD is globally available, but local availability may vary. It is advised that you contact your local representative to inquire about stock availability.