As Singapore started to roll out 10Gbps services spearheaded by StarHub in the form of UltraSpeed Broadband trials, the ISP is back again with another piece of good news which is the new integrated Optical Network Router.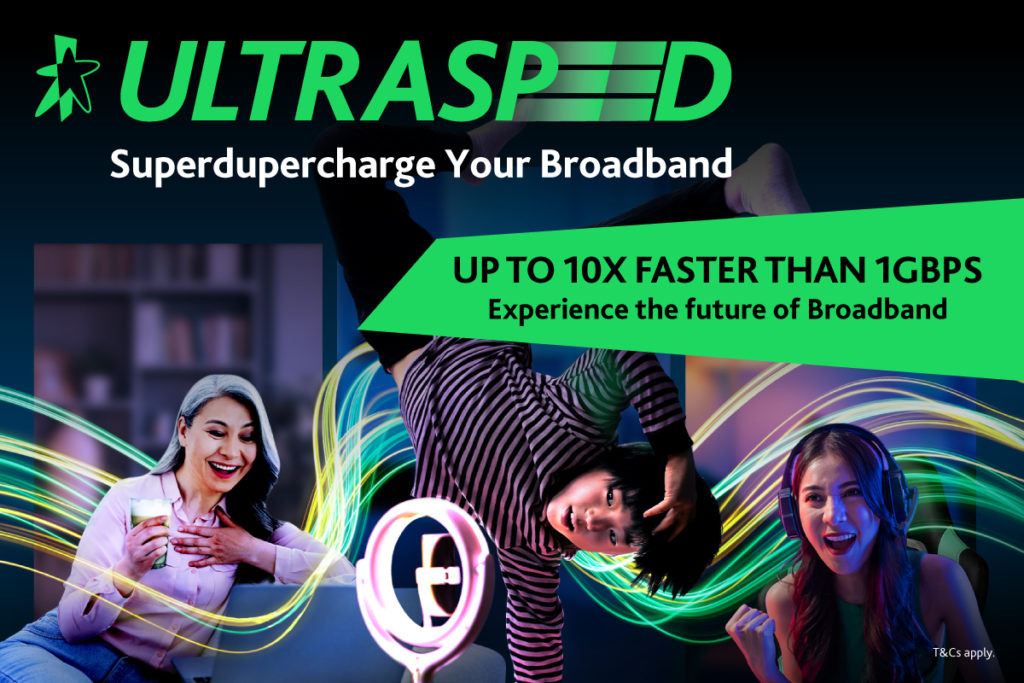 Combining the advantages of an optical network terminal and a router into a standalone device, one can enjoy blazing fast speeds of up to 10Gbps through the 1x 10GbE port and 3x 1GbE port combo in addition to WiFi 6 connection for the wireless gang.
All UltraSpeed Broadband subscriptions will have this device included with no extra charge and yes, installation is also complimentary.
Running on StarHub's 10G XSG PON network, the UltraSpeed Broadband package provides higher speeds of at least 4 times more than other competing ISP offerings. With equal upload and download speeds on a 10Gbps, no matter what you're doing you are not going to get limited by the ISP factor, assuming you have equally compatible hardware to utilize them, of course.
Price and Availability
The UltraSpeed Broadband package is available with a monthly fee of $119.90 with a 2-year contract.