Noctua has announced something that a lot of enthusiasts PC builders are looking for – the mounting spacer kit for AMD's AM5 processors.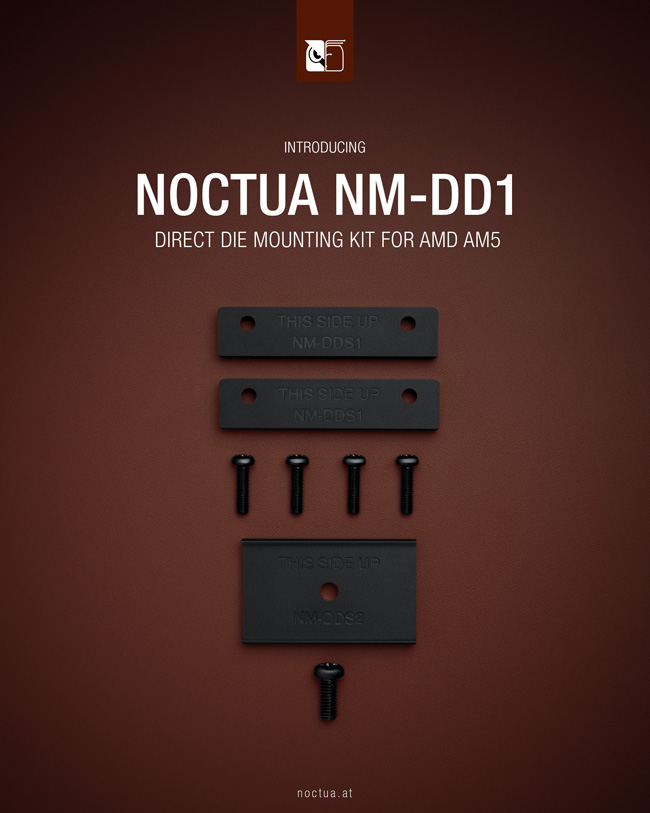 Dubbed the NM-DD1, this package essentially gives Team Red's latest CPUs the ability to build and operate an IHS-less chip by closing the gap between the heatsink and the CPU die. Highly recommended use with the new AM5 offset mounting bars, improvements in cooling performance can reach up to 15°C cooler than a control set while having fewer risks for excessive pressure applied against the CCDs.
As such, one may choose to opt for quieter and cooler operation or unleash the higher thermal headroom for better boost frequencies.
The NM-DD1 is priced at EUR4.90 if purchased from Noctua themselves or those with a 3D printer can grab the STL files and print the parts themselves.
Additionally, installing the fastening brackets with printed spacers requires four M3x12 screws (for NM-DDS1) or a single M4x10 screw (for NM-DDS2).