Synology Singapore has announced the arrival of two new Wi-Fi 6 routers, namely the RT6600ax and WRX560 to bring fast wireless connection to households of big and small.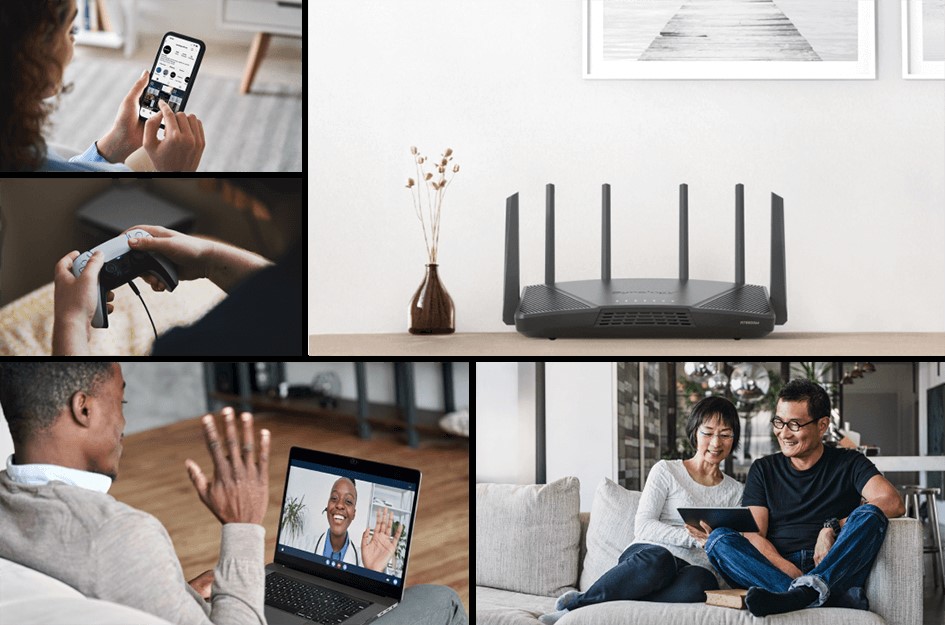 Let's start with the RT6600ax. This is the brand's first Wi-Fi 6-certified router that supports all the latest technology including tri-band with Smart Connect and the newly-licensed 5.9GHz spectrum that unlocks non-DFS channels at 80 and 160 MHz for a combined 6.6 Gbps of wireless throughput.
Other than that, multiple devices will be able to get excellent connections thanks to the quad-core 1.8GHz processor processing everything quickly. The 2.5GbE port provides super-fast wired connection for those who need to utilize the full bandwidth at all times.
The underlying SRM 1.3 OS greatly expands networking features as well as enhanced security that includes strict profiles for IoT devices and support for different configurations such as AP, mesh, and more.
The dashboard also makes monitoring an easy job to see if there is any malicious device connected to the router or setting up Parental Control to block off access to inappropriate content.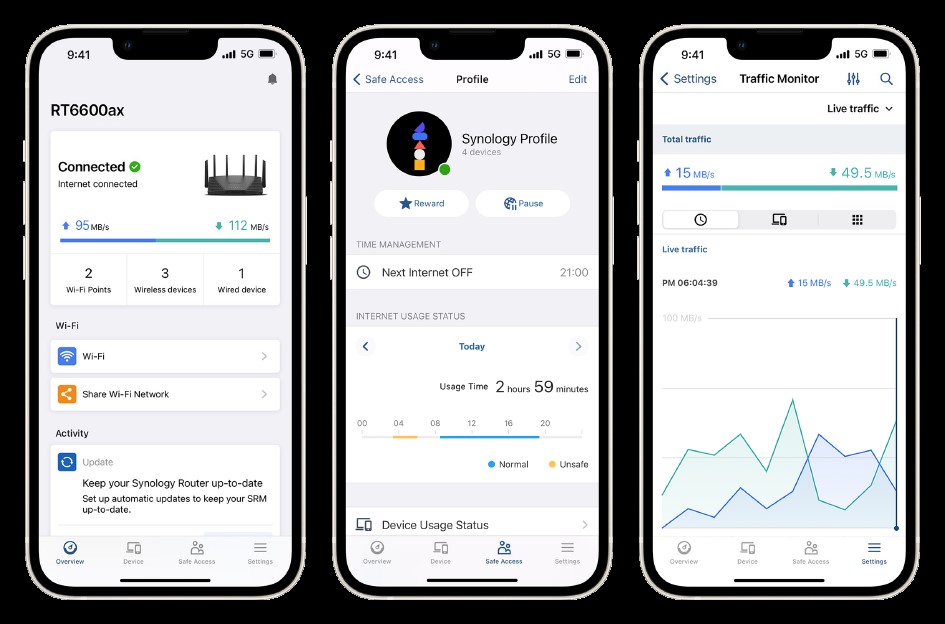 Notable features also include Traffic Control, VPN Plus, and compatibility with its companion app DS Router.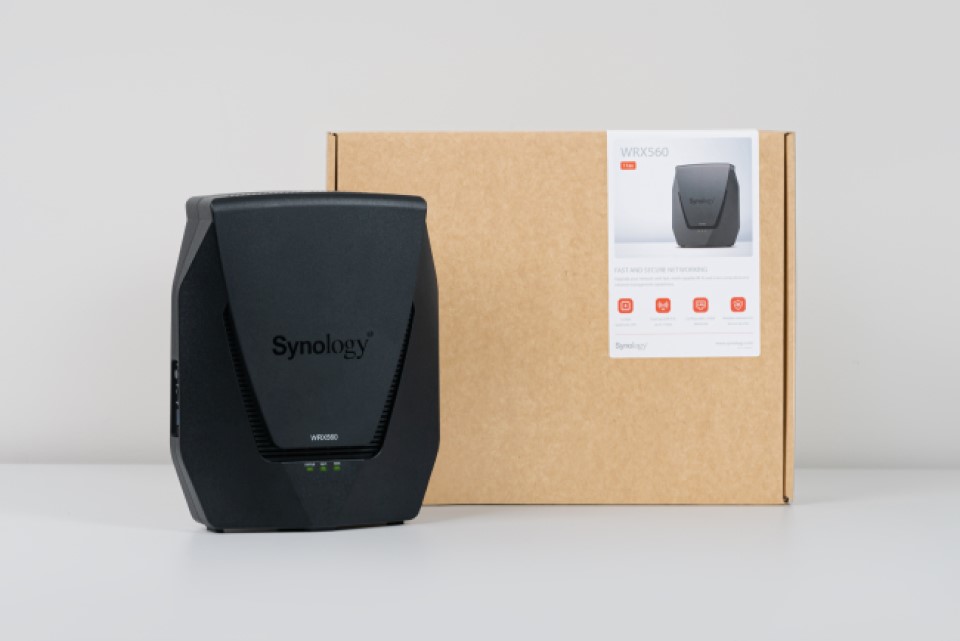 On the other hand, the WRX560 is just a tad bit less powerful than the RT6600ax but it is still plentiful since it is advertised to have as many as 150 devices connected to it without any issue.
Speed-wise, it can deliver up to 3,000Mbps and offers all the same features and goodies as the RT6600ax but in a vertical profile accompanied by the absence of external antennas.
Price and Availability
The Synology RT6600ax and WRX560 Wi-Fi 6 routers are available right now at the price of $499 and $399 respectively.