The latest co-op FPS title Redfall, although currently in a bag of mixed reviews, at least is not stopping those who enjoyed it through the power of the latest NVIDIA GeForce RTX 40 series GPUs.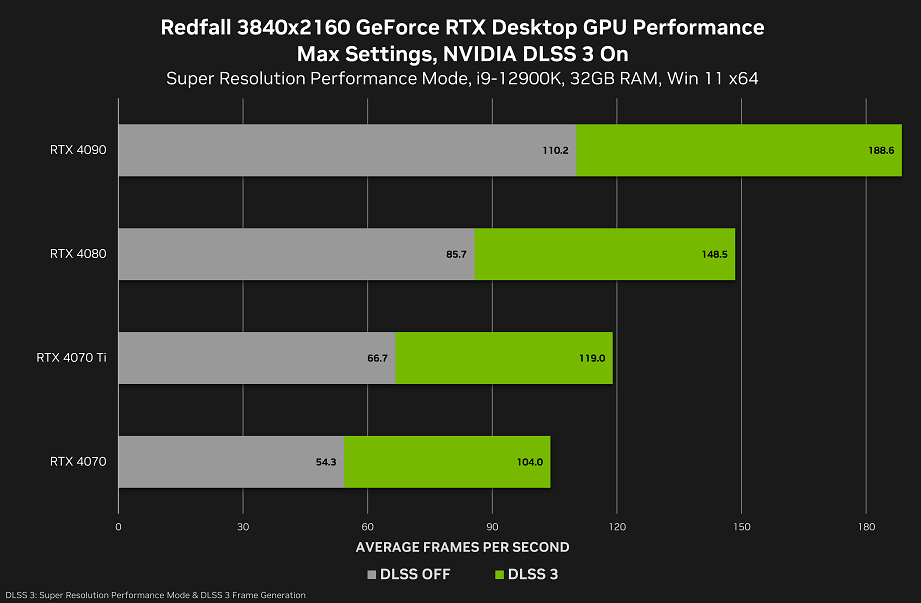 As the most affordable model to date, the GeForce RTX 4070 allows access to efficient computing that consumes less power for the same amount of graphics fidelity or a smoother and more responsive experience through DLSS 3 and Reflex.
Quoting official results, by enabling the AI-powered frame generation tech, one can gain more than double the FPS by flipping the ON switch for DLSS 3, bringing it from a barely playable state to wonderful and smooth-sailing gunplay.
Adding Reflex's ability to cut down on system and input latency, Redfall with a 4K100FPS performance rating shows Ada Lovelace's ability to pave the way for a more accessible 4K gaming entry barrier.
NVIDIA also uploaded a quick DLSS 3 demo to show off the tech's power.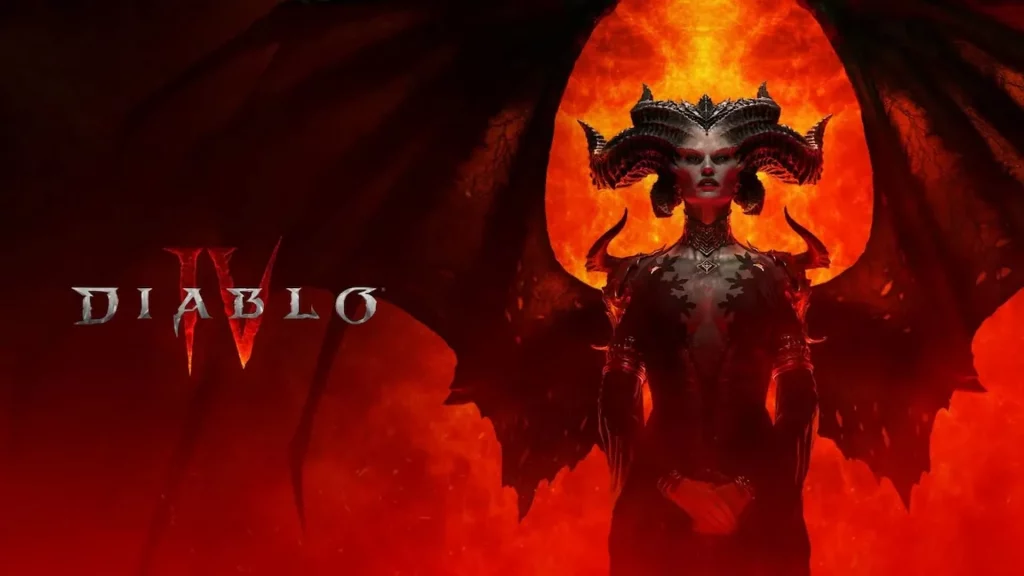 Folks who have not yet given a try in the upcoming Diablo IV can do so via the Server Slam public test happening from May 12 to May 14 and it is the last chance to obtain the limited edition Beta Wolf Pack Cosmetic and new Mount Trophy.
By that time, you'll be able to utilize DLSS 2 for adequate performance increase usable by any RTX graphics card while the official launch on June 4 will see DLSS 3 become available right from the start.
on a side note, several games also entered the DLSS big family or received optimizations one way or another.
Showgunners – Available now with DLSS 2 + Day-0 Driver Optimization
Daydream: Forgotten Sorrow – Launch on May 24 with DLSS 2 and Ray Tracing
System Shock – Launch on May 30 with DLSS 2
Summoner's War: Chronicles – Added GeForce Experience Optimal Settings
KovaaK's – Added GeForce Experience Optimal Settings
The driver update is currently available for download through GeForce Experience automatically or manually through the official website.