GIGABYTE has shown off a total of 4 GeForce RTX 4060 series designs that cover the Ti models as well as the standard 4060.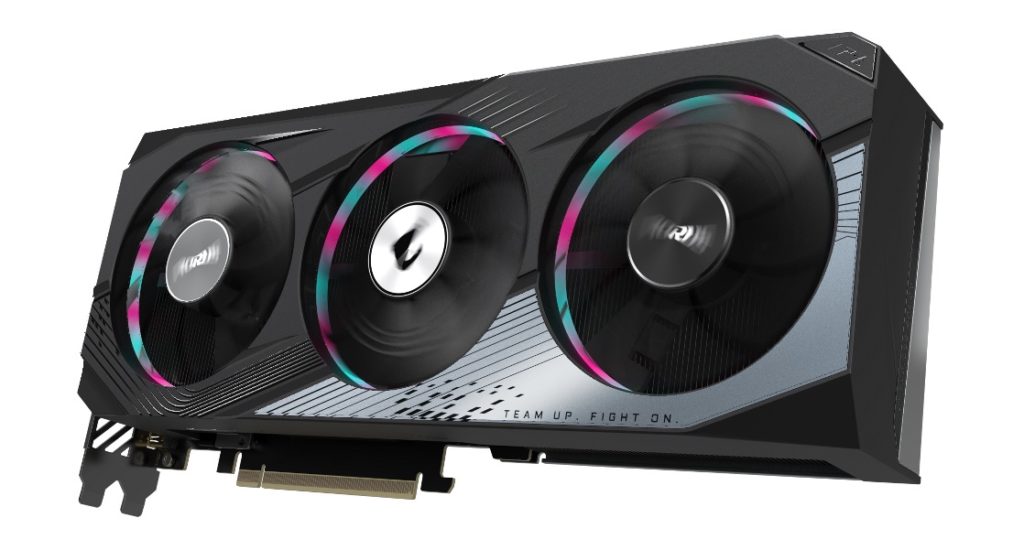 Let's start with GIGABYTE's eagle head AORUS model. This model will offer both the RTX 4060 Ti and RTX 4060, showcasing the MASTER variant design. The fans of the AORUS model feature eye-catching RGB Halo triple blue/pink LEDs, while the shroud boasts a sleek blue/metallic silver paint job.
The WINDFORCE fans of GIGABYTE GPUs now incorporate graphene nano lubricant, significantly extending their lifespan by 2.1 times. The overall build quality is exceptionally durable, thanks to the use of premium materials. Dual BIOS switch functionality has become a standard feature for modern GPUs.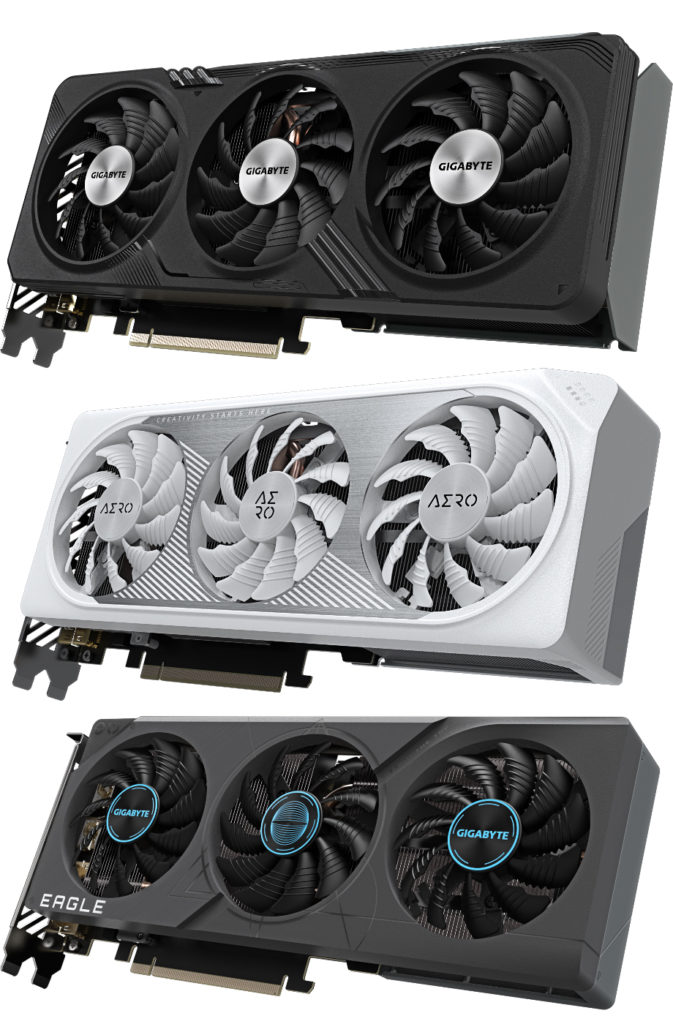 Moving on to the standard GIGABYTE series, it includes the GAMING OC, AERO OC, and EAGLE OC, models. These models come in various color combinations, such as full black, fullwhite, or black/blue. Although they may not possess as much flair as the AORUS model, the trio offers nearly the same level of features, including WINDFORCE fans, Dual BIOS, high build quality, and more.