Acer Singapore has finally brought in the new Predator Helios Neo 16 gaming laptop offering the series' high-performance capabilities at an affordable price.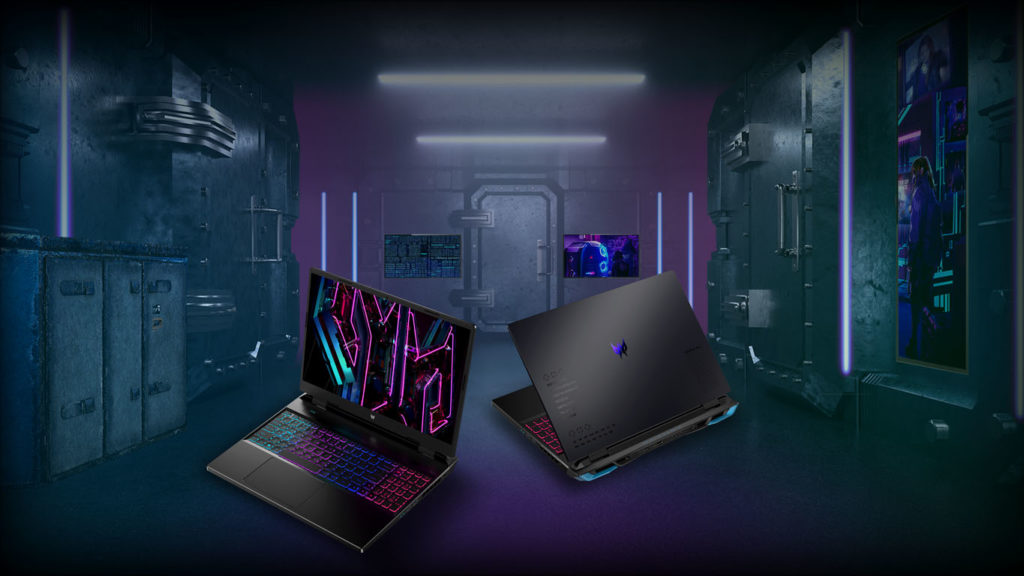 The latest Predator Helios Neo 16 boasts a 16-inch display with a 165Hz refresh rate, available in either WQXGA or WUXGA IPS panel options. This display provides a 16:10 aspect ratio and covers 100% of the sRGB color space. It also features NVIDIA Advanced Optimus and G-SYNC support for an enhanced visual experience.
In addition, the laptop features laser-etched encrypted codes on its abyssal-black anodized cover. It incorporates AeroBlade fan technology made of durable metal and utilizes liquid metal thermal grease to effectively cool the system.
Equipped with the latest 13th Gen Intel Core HX processors and up to an NVIDIA GeForce RTX 4060 GPU, the Predator Helios Neo 16 offers up to 16GB of DDR5 RAM and a 1TB PCIe NVMe SSD. This configuration ensures fast loading times, even for graphics-intensive games.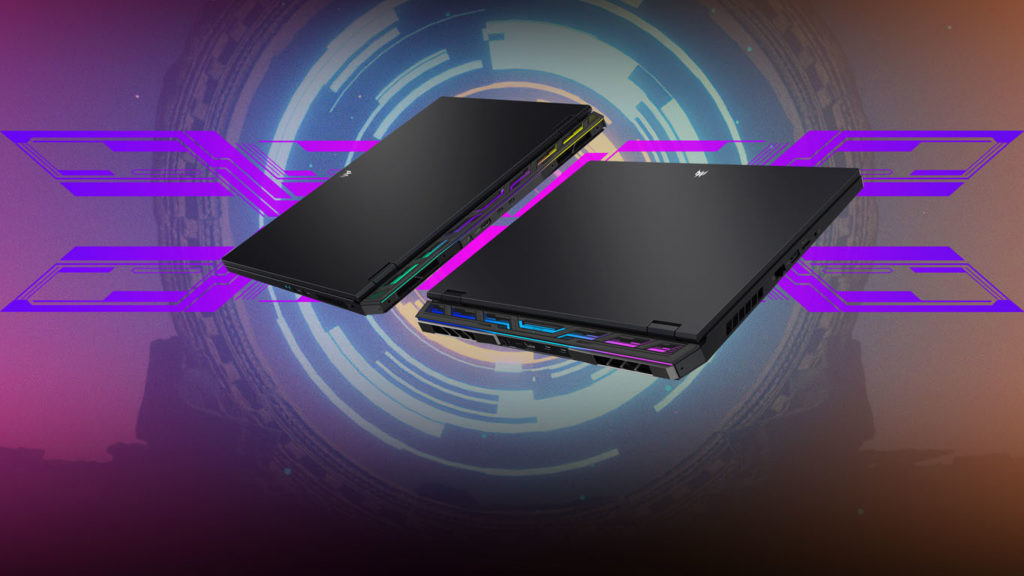 Other than that, the associated hardware refresh has also been delivered to the classic Helios 16, and Helios 18 for 2023 and they pack the strongest consumer-grade mobile computing parts for those who literally have too much disposable income to utilize.
The custom-engineered 5th Gen AeroBlade 3D metal fans and vector heat pipes make sure the CPU and GPU have ample thermal headroom to work with while the new sleek chassis in matte black further emphasizes the timeless color pairing with the usual RGB keyboard.
On top of everything else, a premium screen with high resolution and fast refresh rate complements everything that makes them as powerful and practical as a gaming desktop.
Spec Sheet and Price
We will be listing the spec sheet containing a total of 5 available models currently purchasable on Acer's Estore together with their respective price tags.
Models

Specs

Price

Predator Helios Neo 16

Intel Core i7-13700HX

NVIDIA GeForce RTX 4050

16GB DDR5-4800

1TB PCIe 4.0

16-inch 16:10 1920×1200 IPS (165Hz, 100% sRGB, G-SYNC)

$2,398

Predator Helios Neo 16

Intel Core i7-13700HX

NVIDIA GeForce RTX 4060

16GB DDR5-4800

1TB PCIe 4.0

16-inch 16:10 2560×1600 IPS (165Hz, 100% sRGB, G-SYNC)

$2,598

Predator Helios 16

Intel Core i9-13900HX

NVIDIA GeForce RTX 4070

16GB DDR5-5600

1TB PCIe 4.0

16-inch 16:10 2560×1600 IPS (240Hz, 100% DCI-P3, G-SYNC)

$3,298

Predator Helios 16

Intel Core i9-13900HX

NVIDIA GeForce RTX 4080

16GB DDR5-5600

1TB PCIe 4.0

16-inch 16:10 2560×1600 IPS (240Hz, 100% DCI-P3, G-SYNC)

$3,898

Predator Helios 18

Intel Core i9-13900HX

NVIDIA GeForce RTX 4070

16GB DDR5-5600

1TB PCIe 4.0

18-inch 16:10 2560×1600 IPS (240Hz, 100% DCI-P3, G-SYNC)

$3,998