NVIDIA has finally introduced the highly anticipated GeForce RTX 4060 series, enabling users to experience the power of Ada Lovelace and the exclusive RTX technologies associated with it.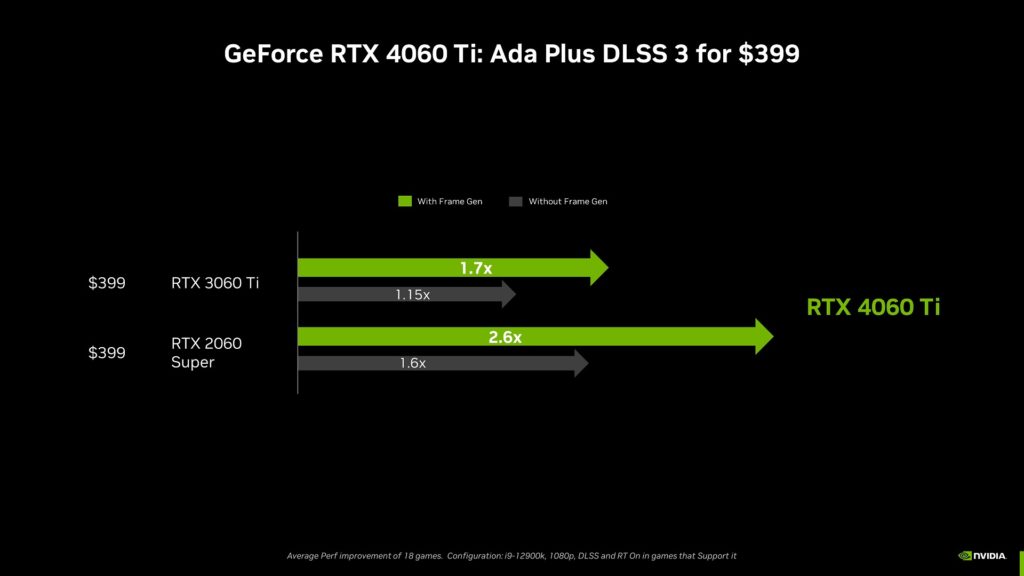 Primarily designed for 1080p gaming, the RTX 4060 Ti delivers approximately 1.6 times the raw performance of the RTX 3060 Ti. It comes in two models with 8GB and 16GB VRAM, allowing users to choose based on their gaming needs. Those who enjoy the latest AAA games that demand up to 12GB VRAM can opt for the larger capacity. Meanwhile, the RTX 4060 has a single model with 8GB VRAM.
These new GPUs feature the Ada Lovelace architectural advancements in ray-tracing technology, including Shader Execution Reordering, Opacity Micromap, and Displaced Micro-Mesh Engines. Additionally, they come with DLSS 3, which is NVIDIA's most advanced Frame Generation algorithm to date, providing smoother gameplay, and Reflex to reduce latency.
Moreover, the GPUs are fully compatible with the NVIDIA Studio platform, catering to creators, and NVIDIA Broadcast, which offers a range of useful features for streamers. Video editors will benefit from the 8th-generation NVENC for faster rendering, while support for AV1 encoding and decoding ensures high-quality video streams even with low bandwidth.
Here's a brief overview of the specifications:
SRP and Availability
If you're wondering about the prices and availability of these cards, here are the official numbers, and guess what? You can get your hands on one as early as next week!
RTX 4060 Ti 16GB – Starting from $499, available from July onwards
RTX 4060 Ti 8GB – Starting from $399, available from May 24
RTX 4060 8GB – Starting from $299, available from July onwards
AIB partners such as ASUS, Colorful, Gainward, GALAX, GIGABYTE, INNO3D, KFA2, MSI, Palit, PNY, and ZOTAC are expected to follow the official schedule and release their own models accordingly.