WhatsApp has revealed the upcoming update that will be arriving to users in the coming weeks where the latest patch will be focusing on the Communities factor.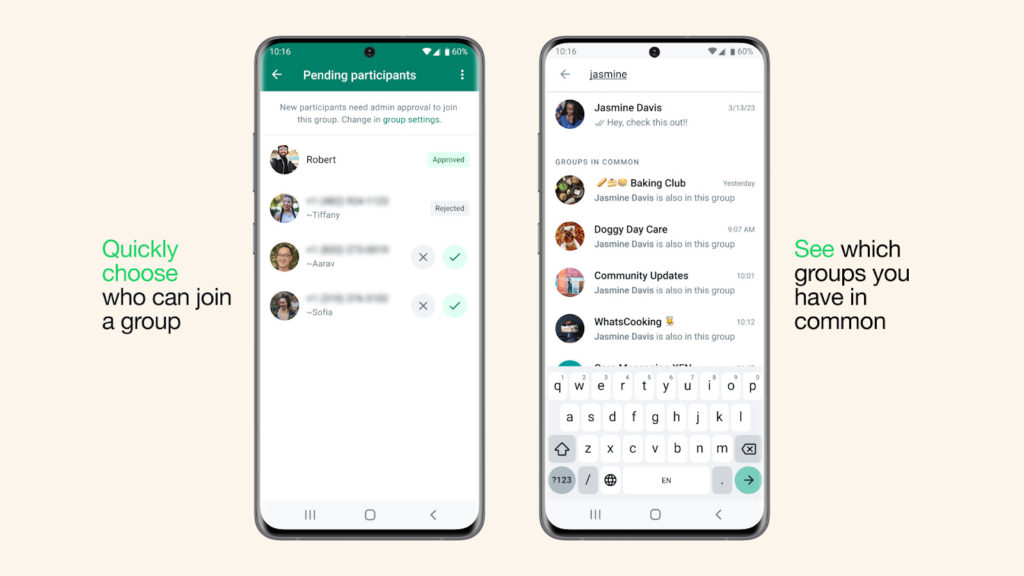 Delivered last year, Communities are basically public groups where one can come and go as they wish while they discover the best groups for them. As more members flood in, it will become hard to manage all of them at once. As such, group admins will have the ability to decide who is able to join a group when they create an invite link so that even if strangers managed to get hold of the URL, they won't be able to invade as they please. This also applies to both public and private group chats.
On the other hand, the Mutual Group option will be added to help you find out who's in the same groups as you or if you want to share another Communities with your buddies, Mutual Groups are here to help you discover near-minded individuals to share your passion and favorites.