As expected, NVIDIA and its leading CEO Jensen Huang have announced their next journey in AI computing by announcing the new NVIDIA AI Foundations platform.
While it does sound like multiple parties coming together to build something, it is actually a set of cloud services powered by super advance Generative AI at the enterprise level with all sorts of customization options for dedicated tasks such as the NeMo for text, Picasso for visual content, and BioNeMo exclusively for biology-related topics. But let us give a summarized version of the big 4 reveals.
Brand new inference platforms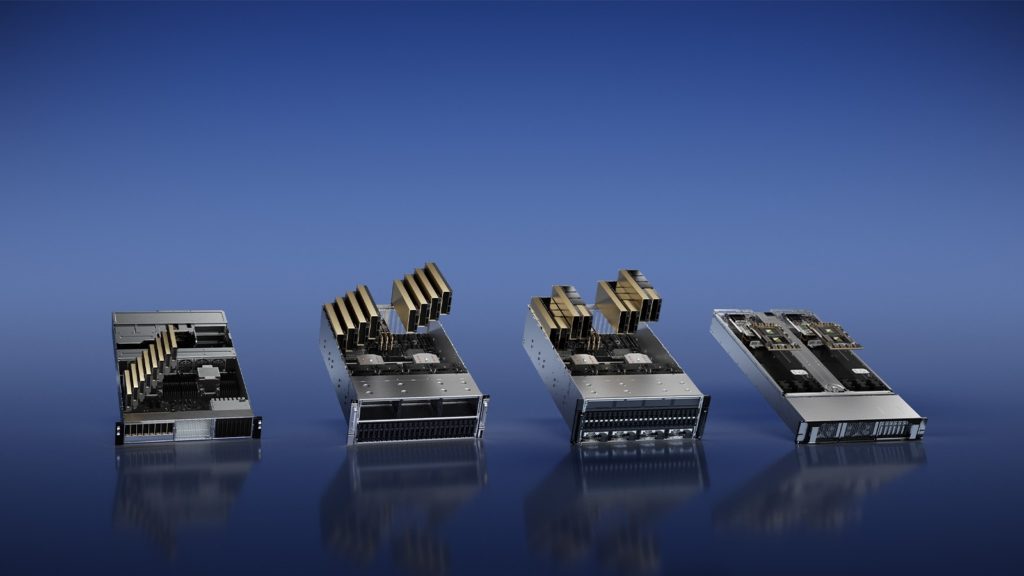 Diving a bit more into the details and we'll see Team Green also launched 4 inference platforms that help developers quickly build AI-powered applications with specialization in different sectors of the industry the name of the four platforms are:
NVIDIA L4 for AI Video – Enhances video streaming, AR, decoding, transcoding, and more with 99% better energy efficiency and 120X more performance
NVIDIA L4 for Image Generation – Focuses on 2D and 3D image generation and is used by applications like Stable Diffusion and the NVIDIA Omniverse platform at 7X and 12X better performance
NVIDIA H100 NVL for Large Language Deployment – The best choice for software utilizing large language models like ChatGPT with its monstrous 94GB VRAM with Transformer Engine acceleration delivering 12X performance than last generation A100 models.
NVIDIA Grace Hopper for Recommendation Models – Great for graph recommendation models, vector databases, and graph neural networks. Provides 7X higher speed and fulfilled queries compared to PCIe 5.0 thanks to the 900 GB/s NVLink®-C2C connection between CPU and GPU
Generative AI for large language and visual models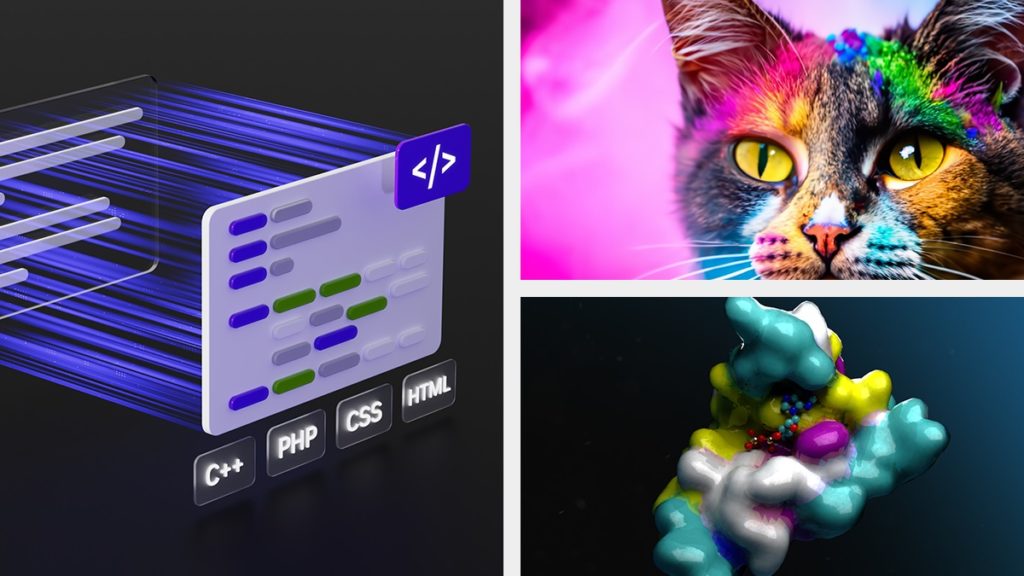 As mentioned above, NVIDIA NeMo and Picasso will be used by Getty Images, Morningstar, Quantiphi, and Shutterstock to harness the algorithm for improving internal domain tasks by feeding it with proprietary and real-time data. Although this doesn't seem like anyone in the public space can benefit from it, perhaps the initial attempt is successful enough to implement into their commercial products in the future.
Adobe X NVIDIA
Another exclusive partnership that happened is from Adobe, who will be working with Team Green to co-create a new generation of advanced generative AI models with a focus on deep integration into applications. Utilizing NVIDIA Picasso, the majority of Adobe software will be benefiting from this deal like Photoshop, After Effects, Premiere Pro, and more. In fact, the current beta phase of the newly revealed Adobe Firefly – an AI-powered assistant for content generation, is actually a "child" based on NVIDIA Picasso.
3D Generative AI
As for the 3D modeling market, it is Shutterstock's turn to join up with NVIDIA to train custom 3D models to create generative 3D assets from simple text prompts. Also via NVIDIA Picasso, the model will become capable of creating 3D models just by simple text prompts, cutting down manpower's hours to just minutes for the "robots".