Starting an IT company is no easy task, as there are many things that you need to take care of. In the text below, we will try to give you some advice so that you do not have to do it all alone.
The name
The name of your business is among the most crucial things you should consider. This is crucial because a strong name will significantly aid you in developing your brand. There are numerous approaches you can take, but our recommendation is that you think of a name that can be quickly associated with what you do. Moreover, consider something straightforward and memorable. Naturally, you may always select anything else as you can see numerous businesses with names that have nothing to do with what their core business is about, like the company "Apple", which does not deal with any type of fruit. If you don't want to go into legal difficulties in the future, it is crucial that you check in advance to see if there is already a business operating under the name you have chosen. After completing all of this, all that is left to do is to file the corporation under the name and you can use the Uniwide Formations company setup to make things easier for you. Once you are registered, you can start doing your business properly and be completely committed to work.
Get the necessary funding
Obtaining the appropriate funding for your business will likely be one of your most challenging tasks. If you're not cautious, investing all of your own funds in the business might soon wipe you out. Many would-be business owners put all they had into getting their venture off the ground, only to have it collapse, leaving them penniless and maybe in debt. The search for investors puts a great deal of pressure on both you and your potential backers. The question of how to attract investors is crucial, especially if your firm is still in the early stages of development. Using existing connections might be the quickest way to get the necessary funds. Another strategy is to approach them individually and present your ideas to them. Presenting your thoughts with conviction and keeping in mind that you are really living your life and not simply your vision will go a long way.
The location
One of the most crucial choices you'll have to make is where to locate your company, so you shouldn't make it quickly. The decisions you make while starting a brick-and-mortar firm or an IT startup could have an impact on your taxes, legal obligations, and income. As an IT company, you want to be located somewhere with lots of potential employees, so you'll need to look in the larger cities where there are lots of young people who are able to work the jobs you need them to. Also, there is more competition in big cities, which may not always be a bad thing because it motivates people to work harder. You should invest in shared office space in a nearby city as soon as you can afford it, even though your budget may only permit a garage office at the moment. This may be accomplished more quickly if you can locate investors, but it is not something that is particularly simple to do. Making difficult decisions regarding where to locate your headquarters as your company grows will be necessary since it will have a significant impact on how your company develops.
You need a plan
Your business plan is the cornerstone of your enterprise. It serves as a guide for how to set up, manage, and expand your new venture, and the better the plan, the more likely it is that your firm will be successful. Even though it takes expertise to know what to do, you should still strive to determine what the best course of action is for you. Asking for assistance from others who have already achieved success is one method to do it. Ask them what wasn't working, what is, what you should absolutely avoid, and other such questions. You'll use it to persuade others that working with you, or investing in your business, while without it you will be much less successful and you will be seen as unprofessional and not worth the time.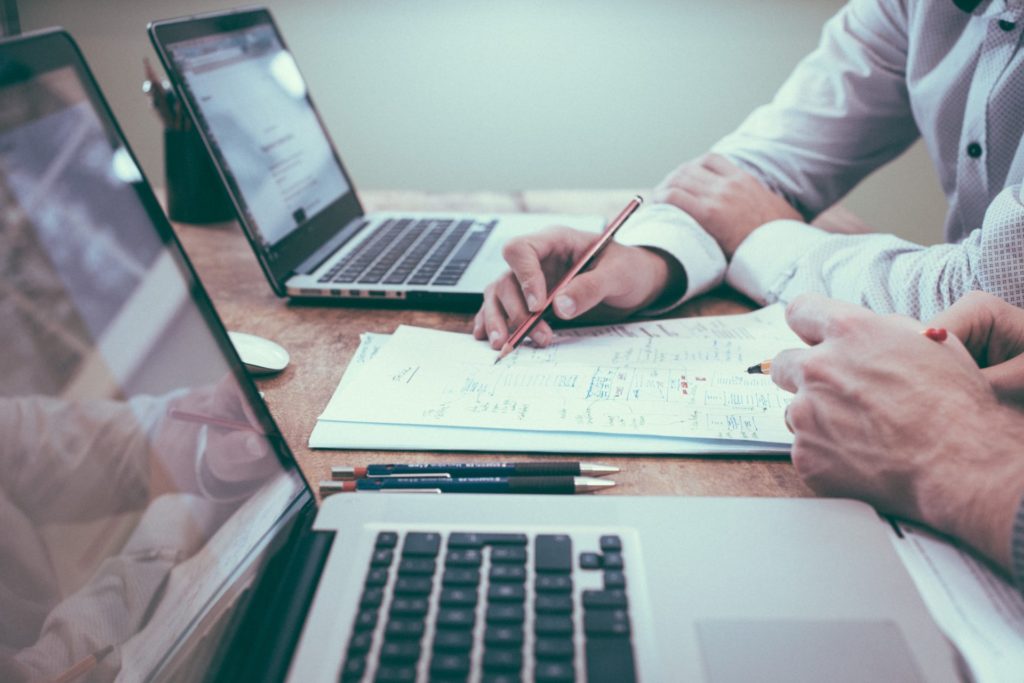 Think about your mental health
When you desire to launch your own IT company, you will undoubtedly have some ups and downs, as with any new endeavor. You will experience many stressful days, and you might even feel as though you can no longer handle them. Because of this, you will need to consider your mental health while going through all of this, and you should be aware that it is better to heal it at the beginning rather than after you have already experienced some mental issues like anxiety, depression, and others. We advise you to talk to your loved ones, such as family and friends, about your concerns rather than viewing your job as something that could take your life. It may be wise to go and see a therapist once in a while even if you feel well. You should also take care of your employees, do not overburden and pressure them because they are humans like you are.
Build your business around people you trust
Every business owner wants to hire the best candidates for each position, but this is typically not possible, at least when you are just starting out. Employers must choose employees who are knowledgeable in their fields and effective team players. As you'll initially be working with a small team, you'll need to set a good example for them. If you want them to act similarly, you'll need to put in the most effort and be the best teammate.
Marketing
In addition to all that has been mentioned, the business plan should include specifics on the marketing approach that will be used to differentiate the company from its rivals. Indicate what your unique selling proposition is, where and how you intend to publicize it, and any expenses connected with doing so.
For instance, you may describe in your plan whether you intend to utilize social media to communicate with clients through Twitter, Instagram, or any other popular platform.
Starting your own business is a difficult endeavor, but that should not stop you. There are many things to take into account, and the more you research, the better the whole process will go.