Gaming has transformed into more than just a pastime, it has become a way of life. The outbreak of the pandemic has led to a surge in the gaming industry, resulting in a revolutionary shift in the PC industry. As a result, gaming PC and silicon manufacturers have accelerated their innovation efforts to cater to the needs of the expanding and diverse gaming community. In just two short years, the evolution of gaming hardware has been unparalleled, with the introduction of novel software and hardware technologies that have revolutionized the gaming experience.
The International Data Corporation (IDC) Worldwide Quarterly Gaming Tracker has forecasted that worldwide shipments of gaming PCs and monitors continue to grow at rates faster than their parent markets. The unit shipments of gaming PCs, including both desktop and notebook PCs, are expected to increase from 41.3 million in 2020 to 52.3 million in 2025.
To keep up with the rapidly evolving gaming landscape, AMD recognizes the importance of innovation. The company has successfully pushed the boundaries of what is possible with their top-to-bottom Ryzen and Radeon product stacks, advanced technologies such as the AMD FidelityFX™ Super Resolution, and collaborations with global PC partners. Together, they are delivering the next generation of premium gaming laptops that integrate AMD Advantage™ design framework. AMD Advantage laptops combine the latest high-performance AMD Ryzen™ CPUs and Radeon™ GPUs with exclusive AMD smart technologies and other advanced system design characteristics.
What factors should I consider when purchasing a gaming laptop?
1. CPU-GPU Combination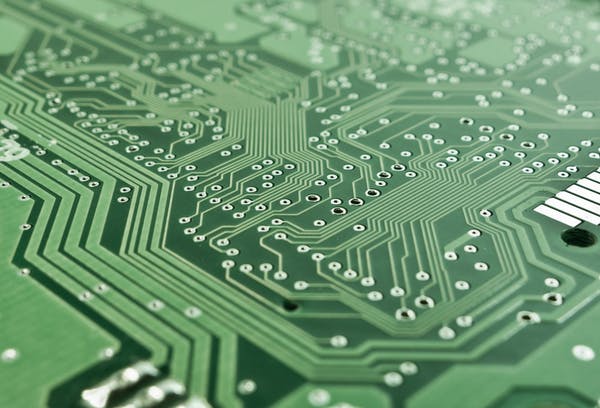 Selecting the right combination of CPU and GPU is crucial in determining the quality of your gaming experience. Factors such as the number of cores, clock speeds, and the pairing of your CPU and GPU can have a significant impact on tangible benefits like higher resolution, frames per second, and image quality, which can transform your overall experience.
AMD is uniquely positioned to provide leadership CPU and GPU products, allowing for the development of differentiated platforms and solutions for future growth in the PC and gaming markets. The company has capitalized on this to create the AMD Advantage design framework, which enables the delivery of the next generation of premium, high-performance gaming laptops from top OEMs like ASUS, Dell, HP, Lenovo, and MSI.
Additionally, AMD's expertise in designing top-of-the-line CPUs and GPUs has resulted in the launch of unique features like Smart Access Memory™ technology (SAM). This technology allows AMD Ryzen processors to fully harness the potential of the Radeon graphics card memory, resulting in an average 15% increase in gaming performance across select titles on AMD Radeon RX 6000 Series GPUs. These cutting-edge advancements have enabled AMD to enhance the gaming experience for players worldwide.
2. The Display
While a gaming PC's technical specifications may be impressive, it is the display that truly immerses gamers in the game and allows them to feel connected to the action. Screen size is just one factor to consider; refresh rates, response times, and color gamut are also important, along with features like HDR and FreeSync.
It's important to note that bigger isn't always better when it comes to display size. It's essential to consider the gaming resolution when comparing display specifications. For example, a smaller screen size would be a better fit for 1080p gaming, whereas a larger screen size may not provide optimal image quality at this resolution.
AMD Advantage systems have been designed to deliver high refresh rates, low latency, and stutter- and tear-free gaming on vividly bright, hyper-responsive displays. Additionally, with AMD FreeSync™ Premium displays, gamers can experience a fluid, tear-free gameplay experience at peak performance with at least a 120Hz refresh rate and minimum FHD resolution, as well as support for low framerate compensation (LFC) and low latency.
Best Gaming Laptop Brands and Their Top AMD-Powered Gaming Laptops
In the following section, we'll take a closer look at some of the top gaming laptop brands and their top-performing models powered by AMD. These laptops cater to various price points, needs, and preferences, and each one is incredible in its own right. As discussed earlier, there are several key factors to consider when purchasing a gaming laptop, and these brands and models are sure to meet the needs of a wide range of gamers.
ASUS
ASUS' Republic of Gamers (ROG) was founded with the goal of creating the world's most powerful and versatile gaming laptops in the industry. Their premium devices elevate gaming experiences with best-in-class displays, top tier graphics, and innovative cooling solutions that take performance to new heights.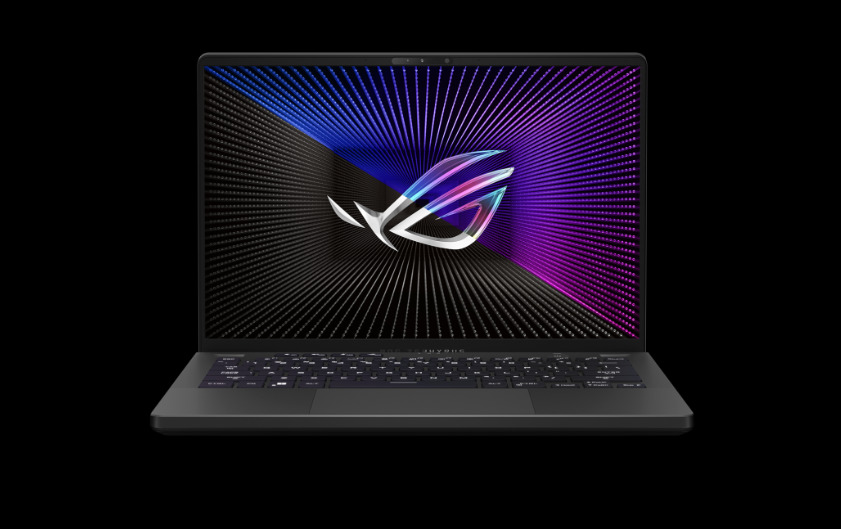 With a powerful AMD Ryzen™ 9 6900HS CPU and AMD Radeon™ RX 6800S mobile graphics, this all-AMD powerhouse offers an unparalleled gaming and multitasking experience. The G14 is equipped with AMD SmartShift and SAM technology to provide an extra edge. AMD SmartShift dynamically allocates power between the CPU and GPU, allowing them to work together to provide optimal performance. Additionally, AMD Smart Access Memory technology gives the CPU full access to the GPU's VRAM, resulting in improved performance in games. This laptop is the ultimate gaming machine, with top-of-the-line AMD technologies to give you an unbeatable gaming experience.
Price: Starting from $3,430.00
Buying Link:
ASUS Singapore Official Store
Acer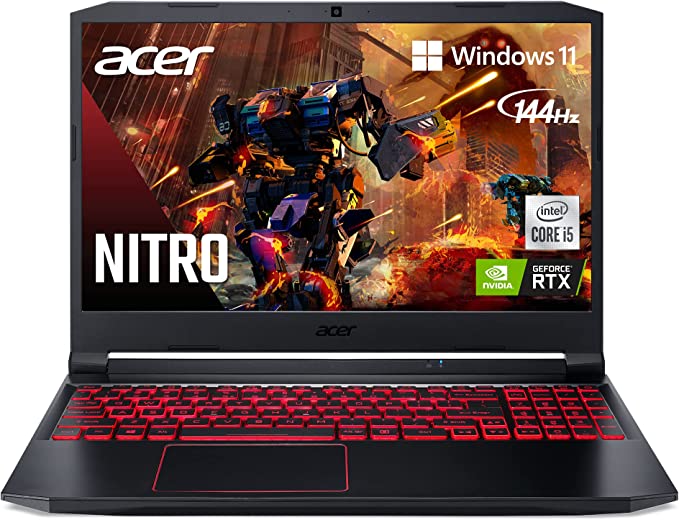 Acer recently revealed their updated gaming lineup in January 2022, which includes the popular Nitro gaming laptops. These new models are equipped with the powerful AMD Ryzen™ 7 7735HS processor. The latest Nitro 5 laptops are available in two different versions: a 1080p 144 Hz display or a 165 Hz QHD panel, both featuring AMD FreeSync™ technology2 to deliver a seamless and tear-free gaming experience. In terms of storage, the Nitro 5 powered by the AMD processor has two M.2 PCIe Gen 4 SSD slots, supporting PCIe® Gen4 x1 and PCIe® Gen3 x1.
Price: Starting from $1,398.00
Buying Link:
Acer Singapore Official Store
Lenovo
Lenovo Legion gaming laptops are specifically engineered to provide an optimal gaming experience, with the ability to effortlessly handle the latest and most demanding games. Whether you're a seasoned esports athlete or simply enjoy casual gaming, Lenovo Legion laptops can meet your needs.
The Legion series from Lenovo offers a more understated, streamlined design for those who prefer a more simplistic aesthetic. With the Legion 5 and Legion 7 gaming laptops, you can enjoy a sleek, ultra-thin form factor that blends in seamlessly with your everyday style.
The Lenovo Legion Slim 7 Gen 6 Gaming Laptop, launched in May 2022, offers gamers a lightweight and stylish option that doesn't compromise on performance. Made with advanced engineering and a combination of lightweight magnesium and aerospace-grade aluminum, the laptop is only 18mm thick and features a zero-bump, 180-degree hinge, slim bezels, top-placed webcam with privacy shutter, and a laser-engraved Legion logo.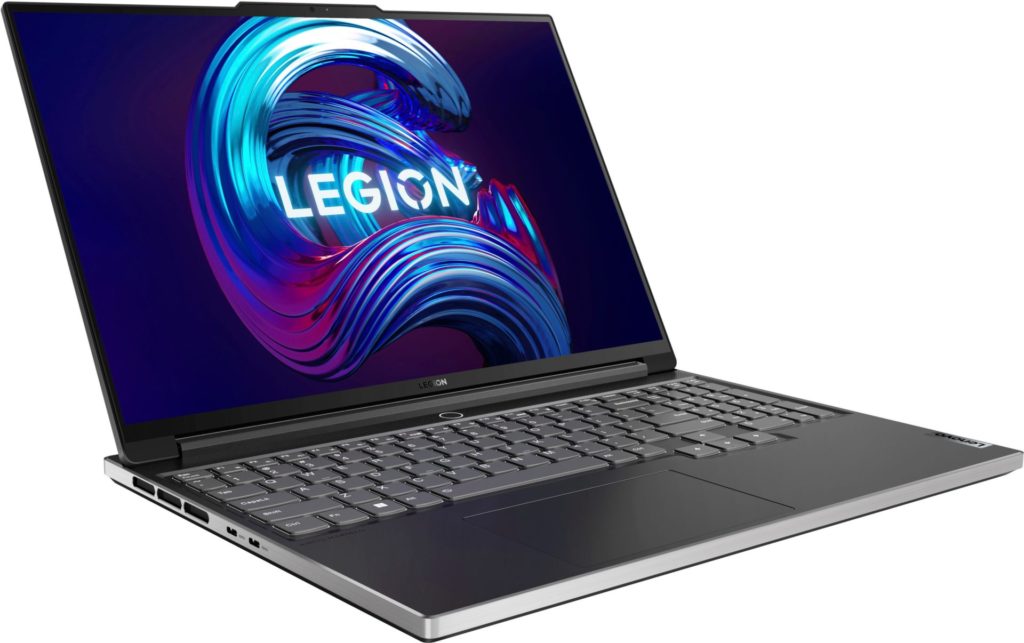 The laptop is also powered by all-new AMD Ryzen™ 5000 H-Series Mobile Processors, providing elite gaming performance on a thin and light notebook while also boasting excellent battery life. With this laptop, gamers can enjoy the best of both worlds without having to make any compromises.
Price: Starting from $2,499.00
Buying Link: Lazada Singapore – Legion Slim 7 Gen 6 (15" AMD)
The Lenovo Legion 5 Pro Gen laptop is equipped with a powerful AMD Ryzen™ 7 5800H processor, providing exceptional gaming performance on a slim and lightweight notebook that boasts impressive battery life. In addition to its gaming capabilities, the Legion 5 Pro Gen strikes a balance between performance and productivity, making it a versatile device for multitasking and entertainment. The device is 15 percent thinner than its predecessor, making it even more portable. The design of the Legion 5 Pro Gen has been influenced by research into the needs and preferences of gamers, resulting in a modern and sleek appearance with features such as expressive venting, an uncluttered wordmark, and immersive lighting.
Price: Starting from $2,599.00
Buying Link:
Lazada Singapore
Shopee Singapore
Dell
Alienware and Dell G Series are two distinct gaming laptop brands offered by Dell. Alienware laptops are known for their iconic designs, high-performance gaming, and premium features that provide users with immersive experiences. On the other hand, Dell G Series laptops are designed to deliver impressive and seamless gaming performance and powerful multitasking features for gamers who are looking for a budget-friendly option.
The Dell Alienware m15 Ryzen Edition Gaming laptop (we reviewed it here!) is equipped with a powerful AMD Ryzen™ 9 6900HX processor that has 8 cores, 16 threads, and up to 20MB of cache. The laptop is designed to offer exceptional gaming experiences while maximizing battery life.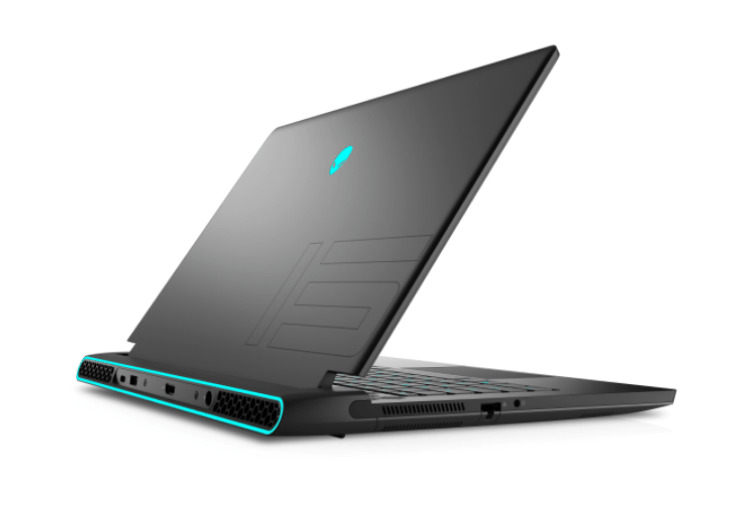 The display is also engineered to provide seamless gaming performance, with a standard 165Hz refresh rate that ensures incredibly smooth gameplay. Furthermore, the laptop has an FHD resolution that reduces blue light emissions to maintain high image quality and keep gamers fully immersed in the game. These features are a result of Dell's intentional engineering decisions.
Price: Starting from $2,399.00
Buying Link:
Dell Malaysia Official Store
The G15 Ryzen Edition Gaming Laptop is equipped with the AMD Ryzen™ 7 6800H Mobile processor, which has 8 cores, 16 threads, and up to 20MB of cache. This powerful processor ensures high performance for gaming and streaming purposes.
To prevent overheating, the laptop is designed with a thermal system that employs copper piping. The system draws heat away from the keyboard and the bottom of the laptop through four large exhaust vents. This thermal design has been improved to provide sufficient headroom for the system to perform at high speeds while also adapting to changes in system load. As a result, the clock speeds can remain higher for longer periods, while the component temperatures remain cooler.
Price: Starting from $1,249.00
Buying Link:
HP
HP has developed a comprehensive gaming ecosystem that includes hardware, peripherals, displays, software, and services. This ecosystem is designed to enhance the gaming experience for all types of gamers, providing them with entertainment and satisfaction.
OMEN is an HP brand that focuses on delivering innovative hardware for gamers. The aim of OMEN is to provide gamers with breakthrough experiences that push the boundaries of what's possible with gaming hardware.
In contrast, Victus is a brand that caters to gamers who are new to PC gaming. Victus offers an accessible yet elevated gaming experience that's built with OMEN DNA. This brand is designed to make PC gaming more approachable for newcomers, while still providing the high-quality experience that gamers expect from HP.
The HP OMEN 16 is powered by an AMD Ryzen™ 7 6800H CPU, which allows for up to 9 hours of battery life, giving gamers the freedom to play from anywhere without needing to stay plugged in.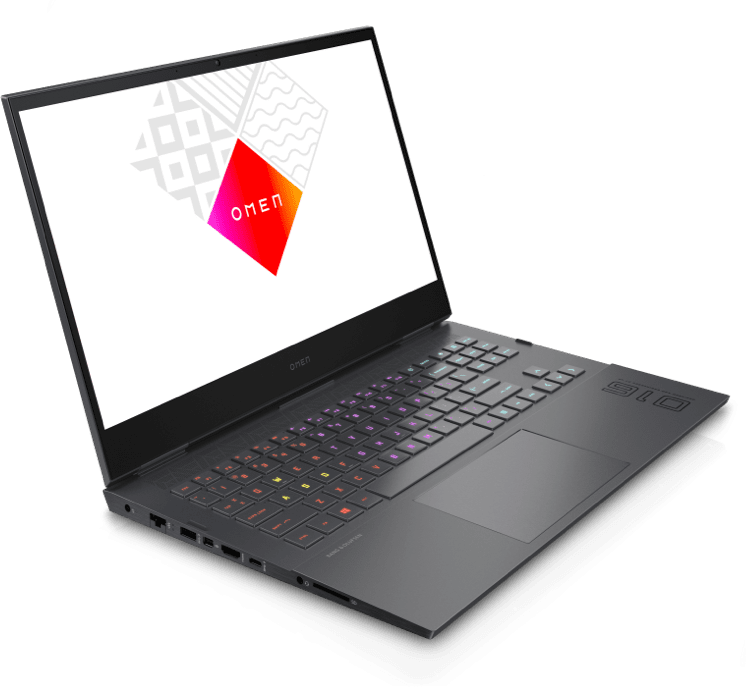 In addition, the OMEN Tempest Cooling Technology is a brand new feature that is highly effective at managing the system's temperature. This technology includes three-sided venting and five-way airflow, which work together to provide optimal cooling for the laptop.
The HP OMEN 16 also features a 16.1-inch QHD display that can reach a refresh rate of up to 165hz. This display was specifically engineered to maximize performance, enabling gamers to play longer, faster, and cooler, all in a sleek and stylish form factor.
Price: Starting from $2,625.00
Buying Link: HP Singapore Official Store – OMEN by HP Gaming Laptop 16-n0012AX – 40.9 cm (16.1″) (6G248PA) – Shop HP.com Singapor
The HP Victus 15 is an AMD Advantage system that is powered by an AMD Ryzen™ 7 6800H processor. This advanced processor allows for high-level performance that is perfect for gaming, video editing, 3D rendering, content creation, and productivity.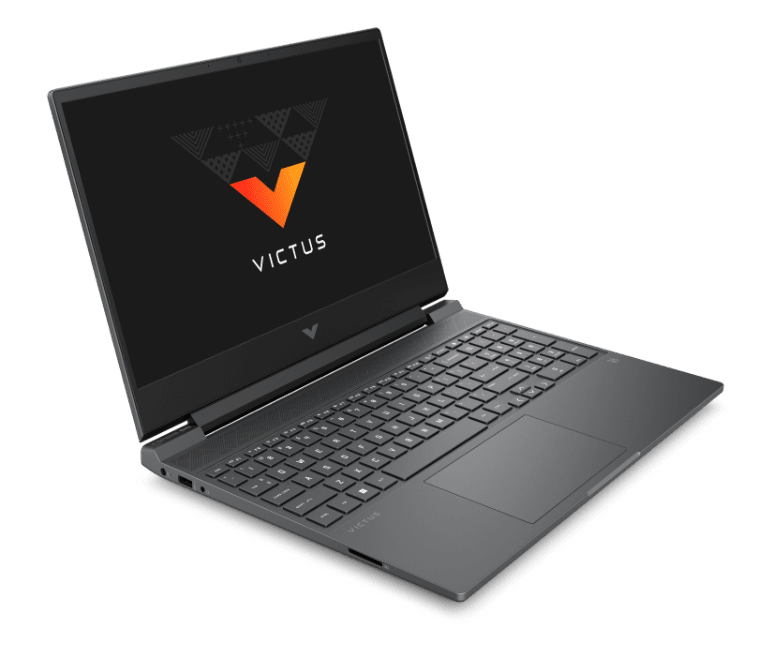 One of the most innovative features of the HP Victus 15 is AMD SmartShift, which dynamically shifts power within the laptop to enhance performance. This advanced technology allows the system to deliver optimal performance for gaming, content creation, and productivity tasks.
The HP Victus 15 is designed to cater to both veteran gamers and enthusiast explorers. The laptop is engineered to provide users with the entertainment, connectivity, and empowerment that they need to progress in their favorite games. With the HP Victus 15, users can expect to experience a high-performance system that delivers an exceptional gaming experience.
Price: Starting from $1,514.00
Buying Link:
HP Singapore Official Store
Challenger Singapore
Concluding Remarks
Looking at the future of computing, it's clear that high-performance computing and graphics technology will be crucial to meet the ever-increasing demands of students, professionals, creators, and gamers alike. This is especially true for the gaming industry, where delivering cutting-edge graphics and processing power is crucial for a truly immersive gaming experience. In this regard, AMD is poised to lead the way in advancing the state of gaming technology.
With its top-to-bottom Ryzen and Radeon product stacks and a wide range of advanced technologies, AMD is taking a holistic approach to advancing the computing experience. By collaborating with global PC manufacturers, AMD is working to deliver high-performance computing and graphics technology to a wider range of users. This collaborative approach ensures that the latest advancements in technology are made accessible to as many people as possible.
It's exciting to see companies like AMD pushing the boundaries of computing and graphics technology. With a focus on high-performance computing and an eye towards the future, it's clear that AMD is well-positioned to lead the way in delivering the next generation of gaming technology.