In its Spring Launch Event, Huawei announced the Huawei Watch Fit 2 – the Chinese brand's latest fitness tracking watch. Building on its predecessor, the Watch Fit, this new tracker comes with a bigger display, more strap design options, additional fitness capabilities, and Bluetooth calling.
If you're looking to monitor your health with a wearable, read on for our full review of the Huawei Watch Fit 2.
First impressions – Design and look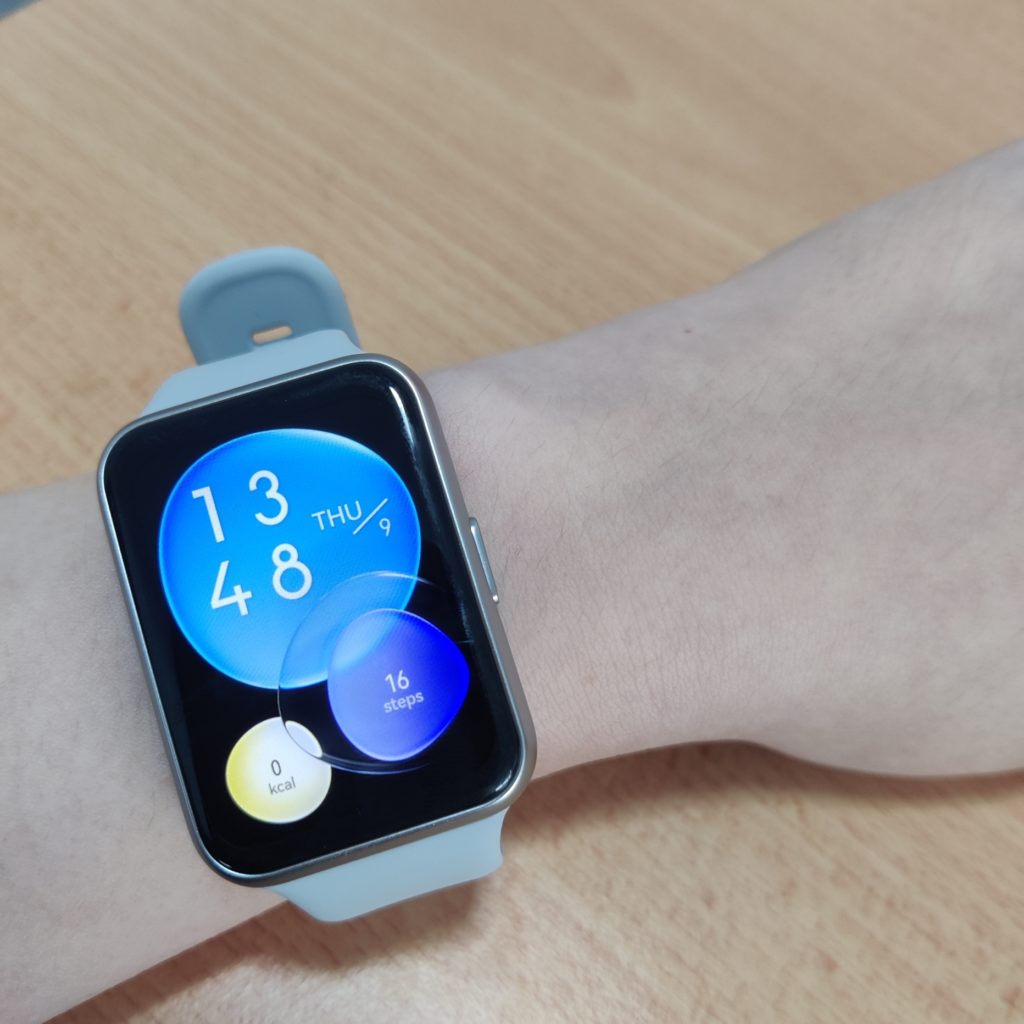 The most noticeable difference is that the Watch Fit 2 has a larger and sharper display than its predecessor. It boasts a 1.74in AMOLED screen with a 336 x 480 resolution, as opposed to its predecessor's 1.64in screen with a 280 x 456 resolution. The full-touch screen comes with minimal bezels and curved glass on the edges. Colors appear bright and punchy.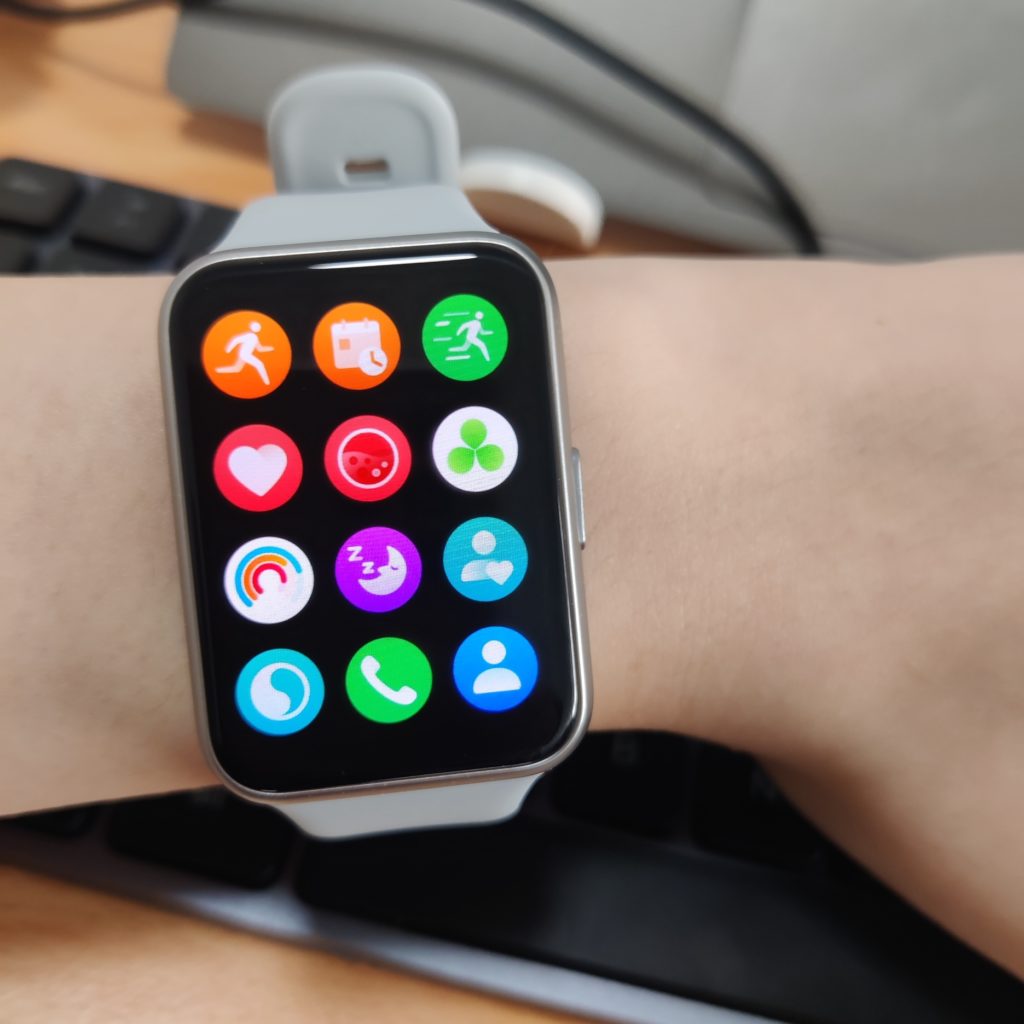 The Watch Fit 2 comes in three editions – Active, Classic, and Elegant. Each edition features a different watch strap and overall look. The watch features an innovative, press-to-release "Link" design, which makes switching straps easy.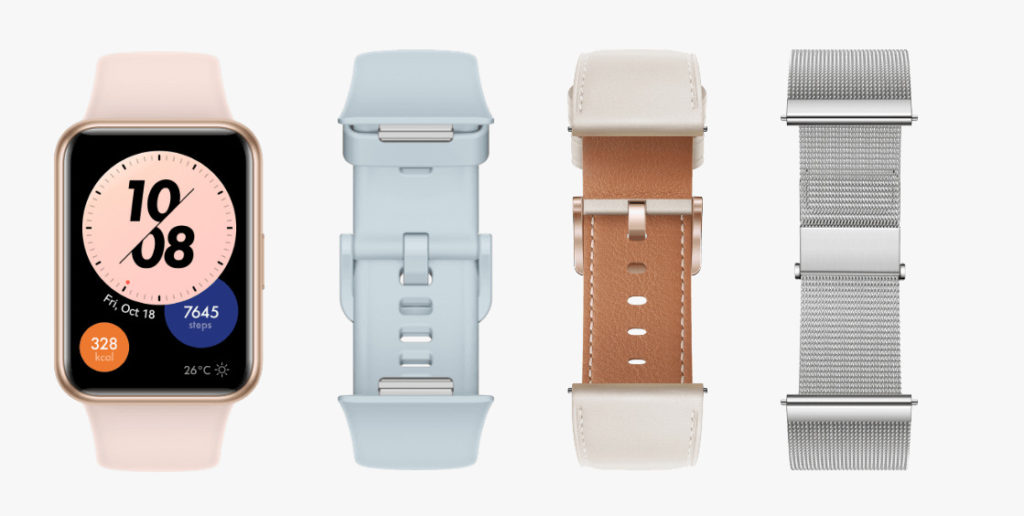 Active Edition: Sakura Pink, Isle Blue, Midnight Black
Classic Edition: Nebula Grey, Moon White
Elegant Edition: Silver Frost, Premium Gold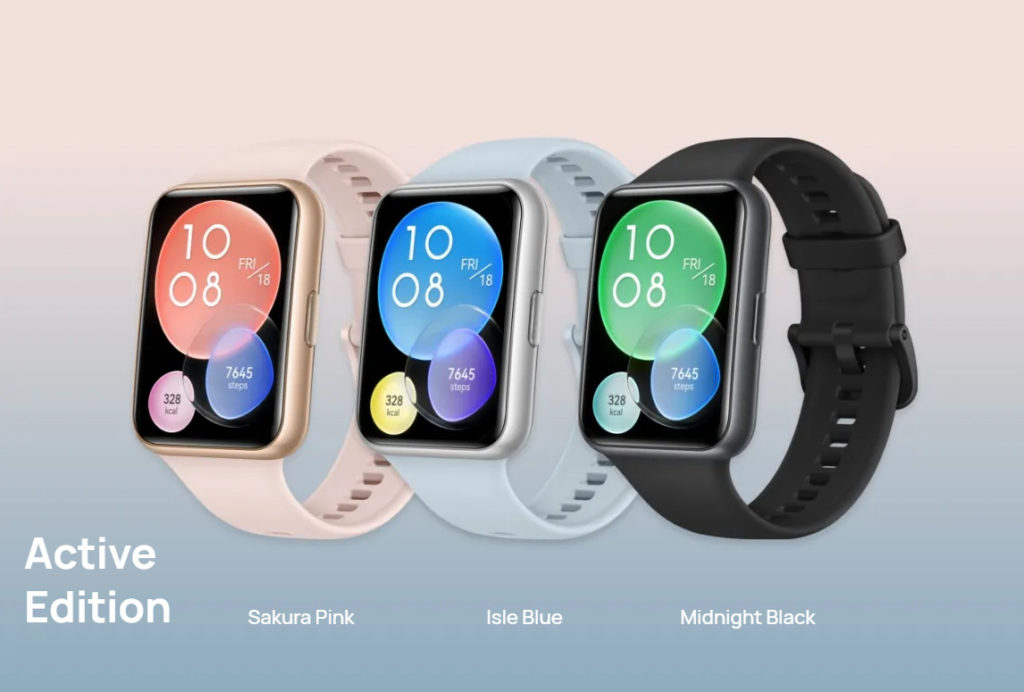 The edition you choose also affects the weight of the watch. The Active edition weighs 26g without the strap, while the other two weight 30g without the strap.
The review unit that we were sent is from the Active series, and comes with an Isle Blue silicone strap which looked really nice. The silicone strap offers a snug, skin-soothing fit, which will be comfortable to wear while working out.
Watch Fit 2 comes with one function button on the right that you'll use to control and select items on the watch. At the back, you'll find a 9-axis IMU sensor and an Optical heart rate sensor. There is also the charging port where you'll connect the magnetic charger provided.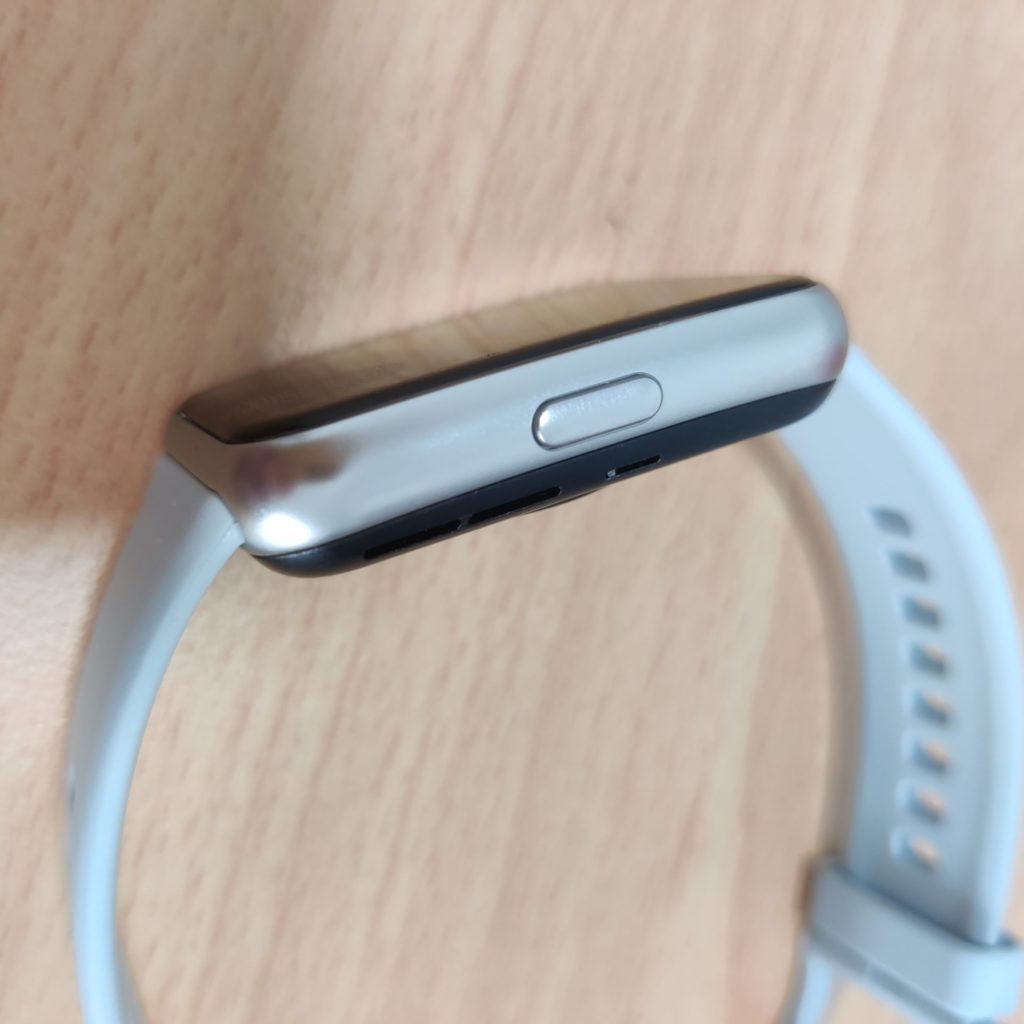 Overall, the watch feels well-built and does not feel cheap or flimsy. The screen is responsive and we did not experience any lag during our use.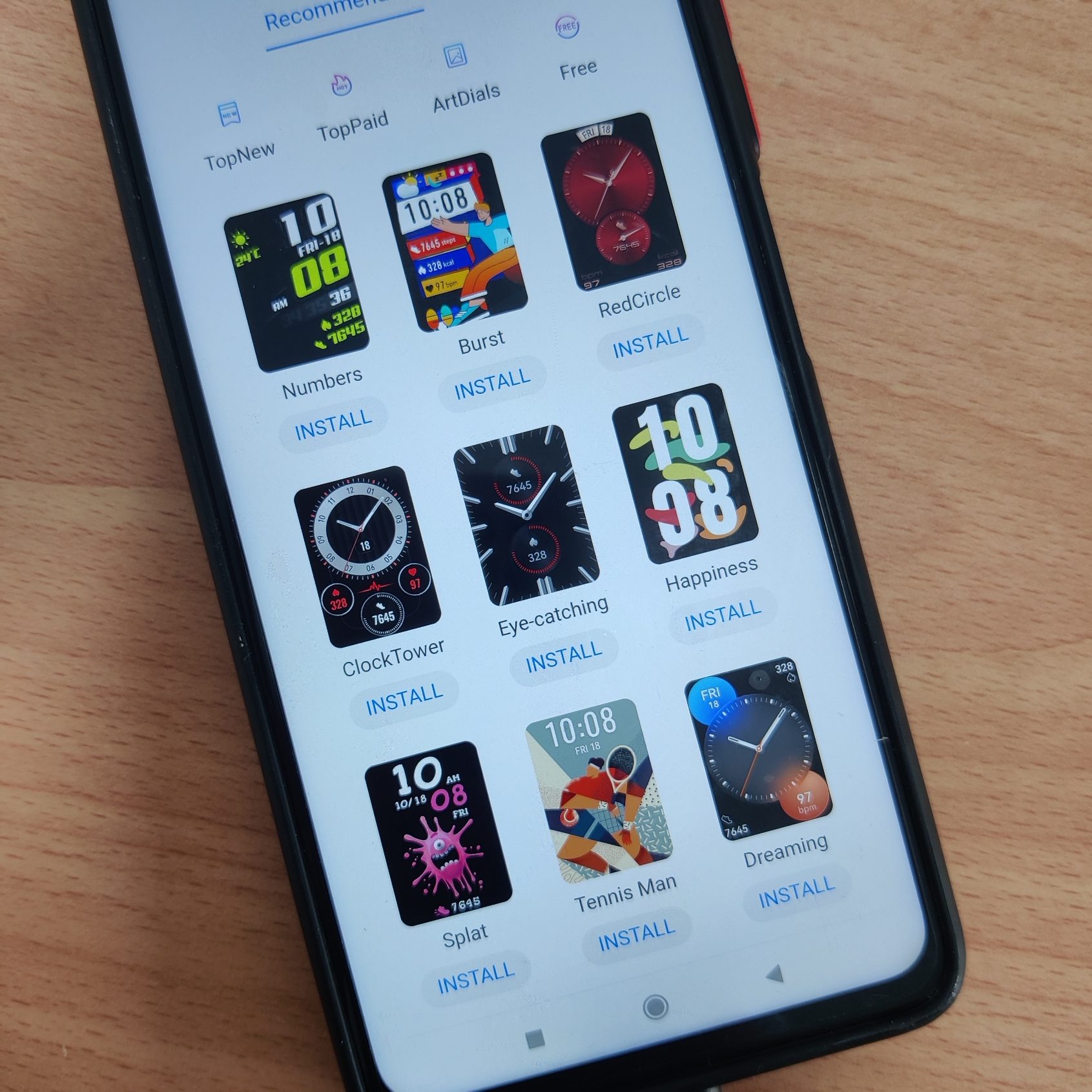 For even more customisation, the watch comes with creative AOD designs for more attractive watch faces, and the boundless Watch Face Store makes it easy to craft styles that speak to you.
Huawei Watch Fit 2 – Features
The Watch Fit 2 boasts a range of features, let's jump right into learning about them.
All-day personal trainer
If you're looking to get the Watch Fit 2 to get the most of your workouts, you'd be glad to know that like most wearables, you can track your progress and amount of calories burnt and also the kilometres you have walked in the day through the Watch Fit 2. The watch is also water-resistant up to 5ATM (Water-Resistant to 50 Meters), so you can wear it while you swim.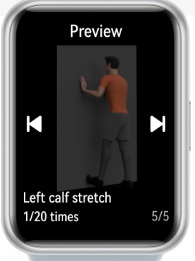 Avid runners will love smart metrics like running force index and training load, which take distance, heart rate, and pace into account to offer you great insights into your running routines. Running data is also read aloud every Kilometre, which is pretty nifty.
The Watch Fit 2 also offers 97 workout modes and exclusive fitness animations and voice-guided warm-up stretches that are pretty helpful.
With support for 5 different navigation satellites, the Watch Fit 2 offers greater accuracy than its predecessor. The Watch Fit 2 is still able to track distance pretty accurately (as compared to my Miwatch Lite) when walking around an indoor multistorey carpark.
Comprehensive health management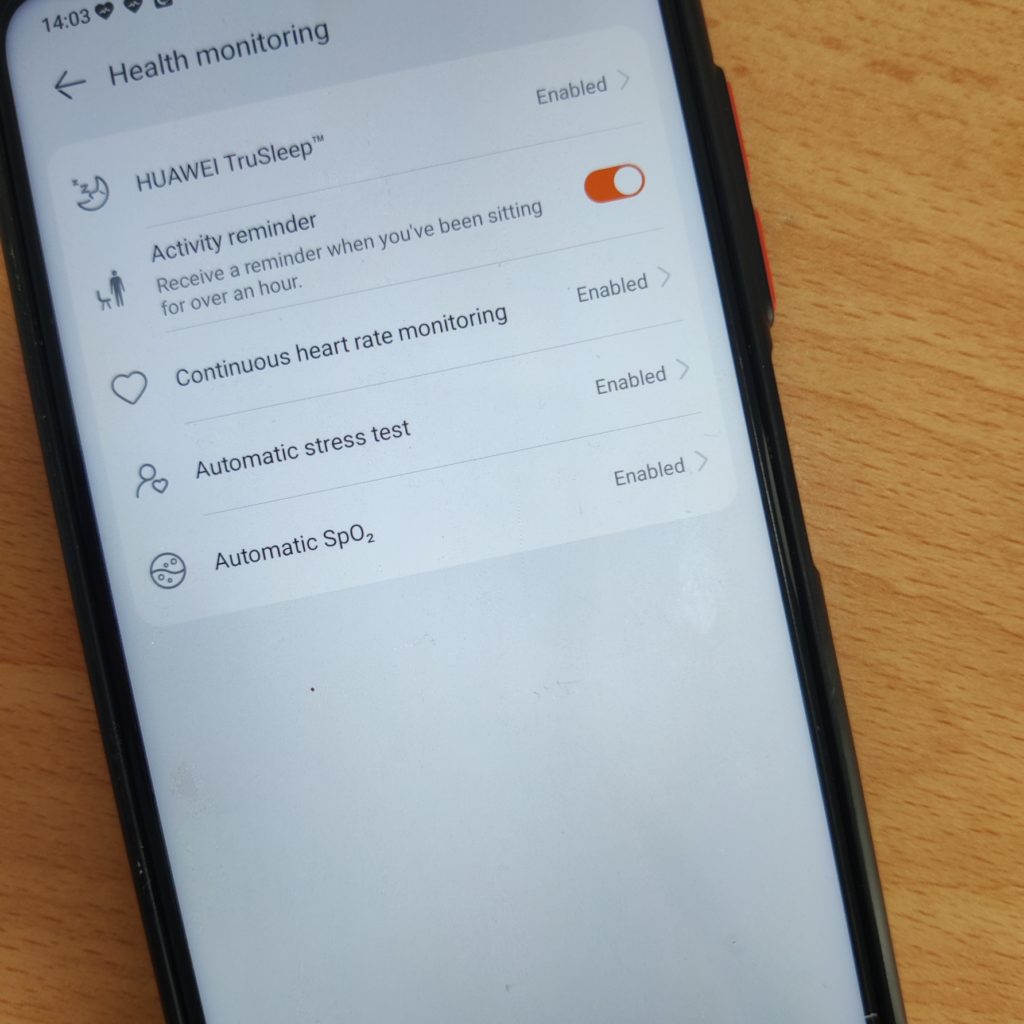 From SpO2, heart rate, sleep, stress and activity tracking, the Huawei Watch Fit 2 offers smart features for you to measure and manage your health comprehensively. Custom daily task reminders can conveniently be set in the Huawei Health app.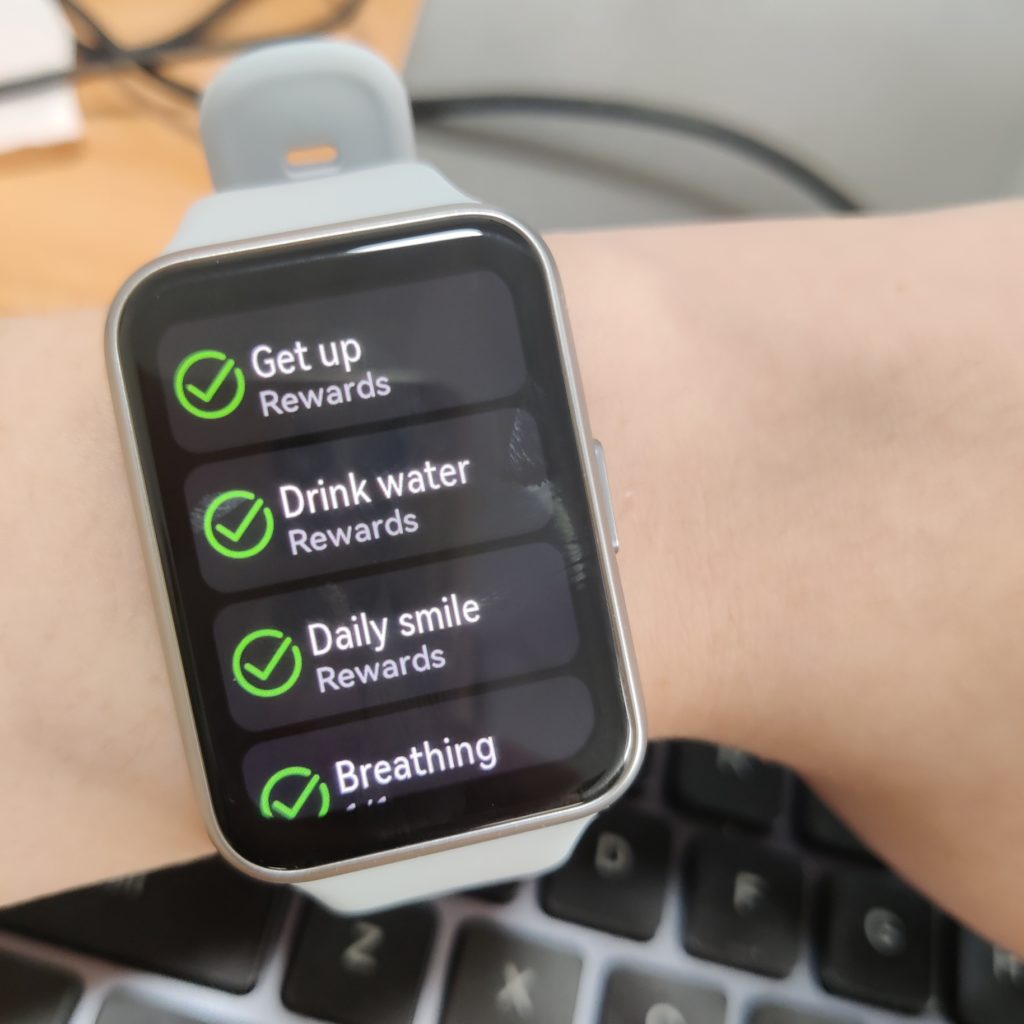 We particularly liked the touch-to-play audible animations that will notify you and help you stretch it out if you've been sitting for too long – which many of us are guilty of.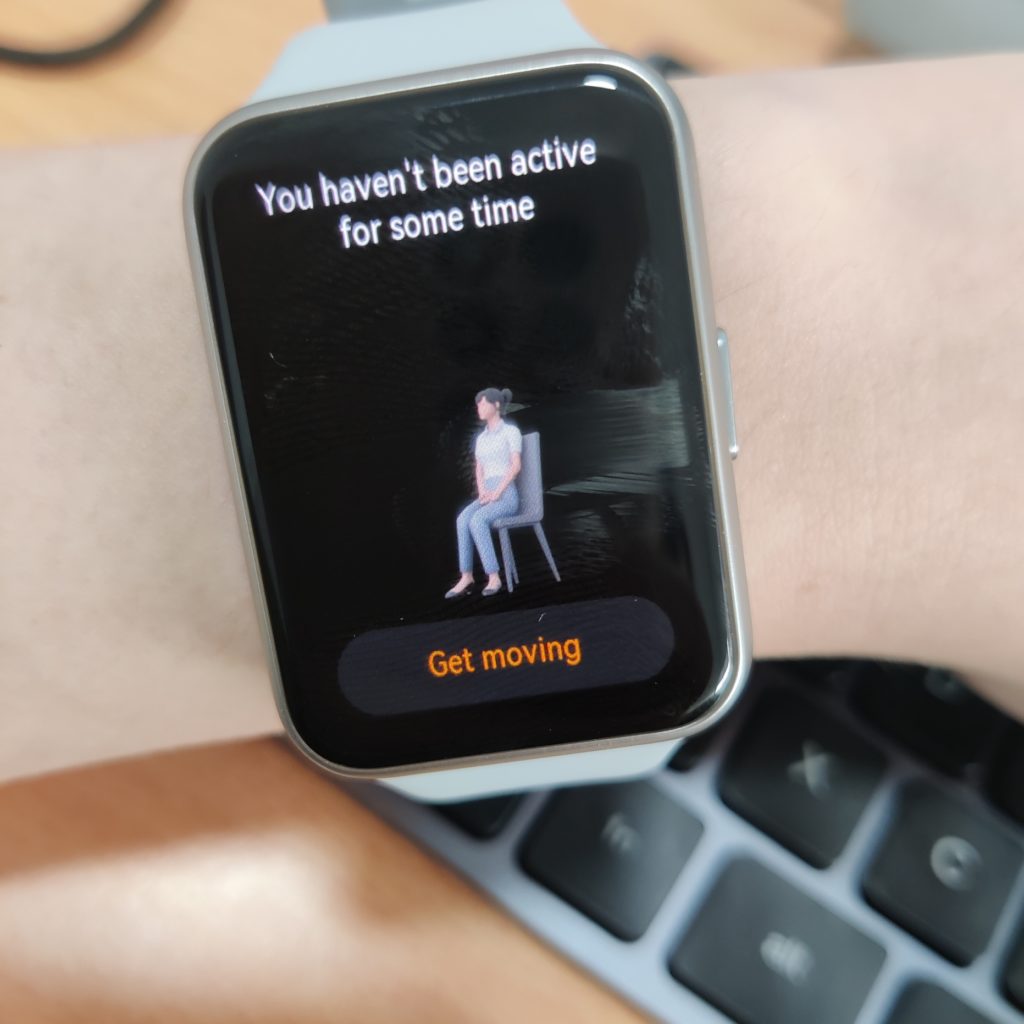 Relatedly, a TruRelax algorithm tracks your stress level and offers helpful breathing exercises to help you unwind and keep calm.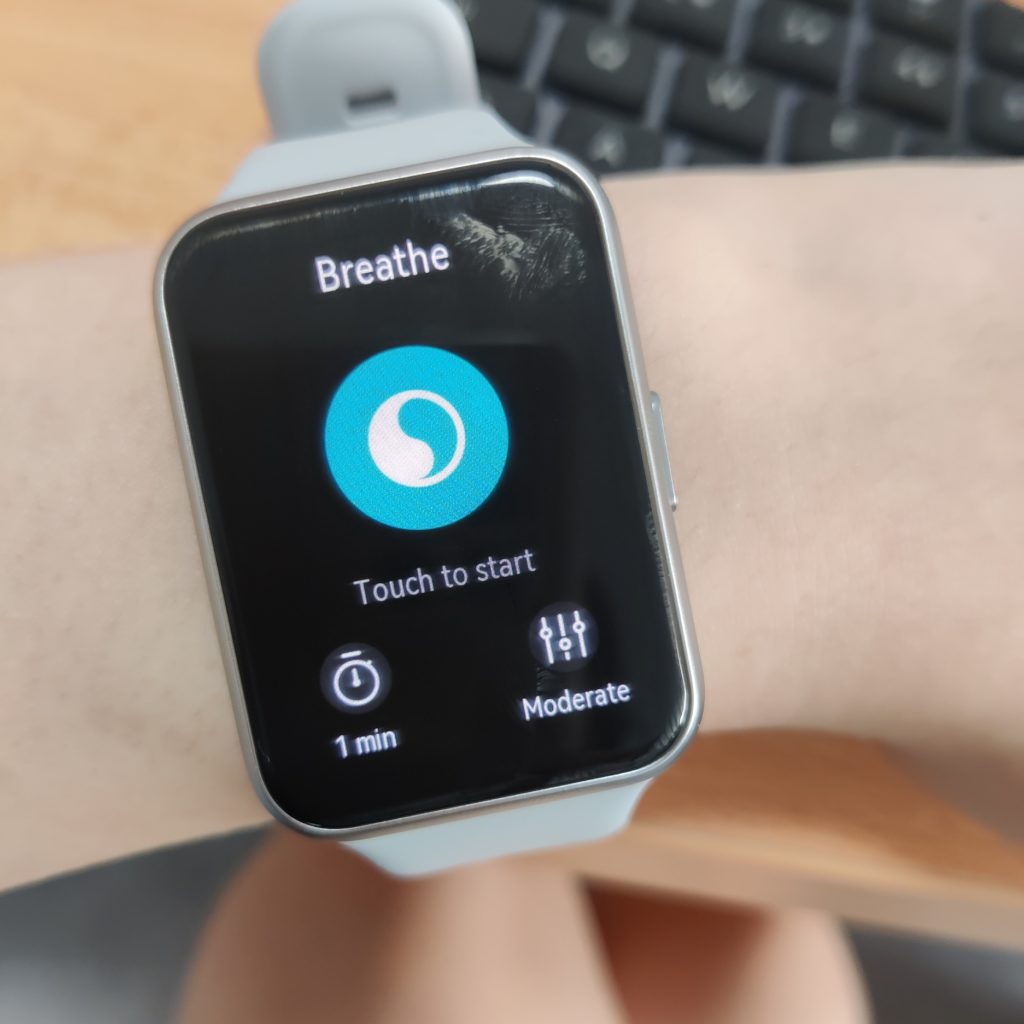 In terms of sleep tracking, the Watch Fit 2 makes use of Huawei's TruSleep 2.0 algorithm. It's supposed to be able to identify six common sleep issues and provide more than 200 data-driven tips on how to improve you sleep. Unlike lower-cost options out there that only measure sleep in deeper slumbers, the Huawei Watch Fit 2 measures short power naps that you may have throughout the day as well.
Personal assistant
You can set alarms on your Watch Fit 2. That isn't particularly amazing and shouldn't count as a personal assistant. But if you own a Huawei mobile phone running EMUI 10.1 or later, sliding right on the watch takes you to the Huawei Assistant Today screen, which shows the weather or music playback. You can even use this gesture to access the Voice Assistant which keeps you plugged in with real-time reminders and even syncs messages and emails from your phone.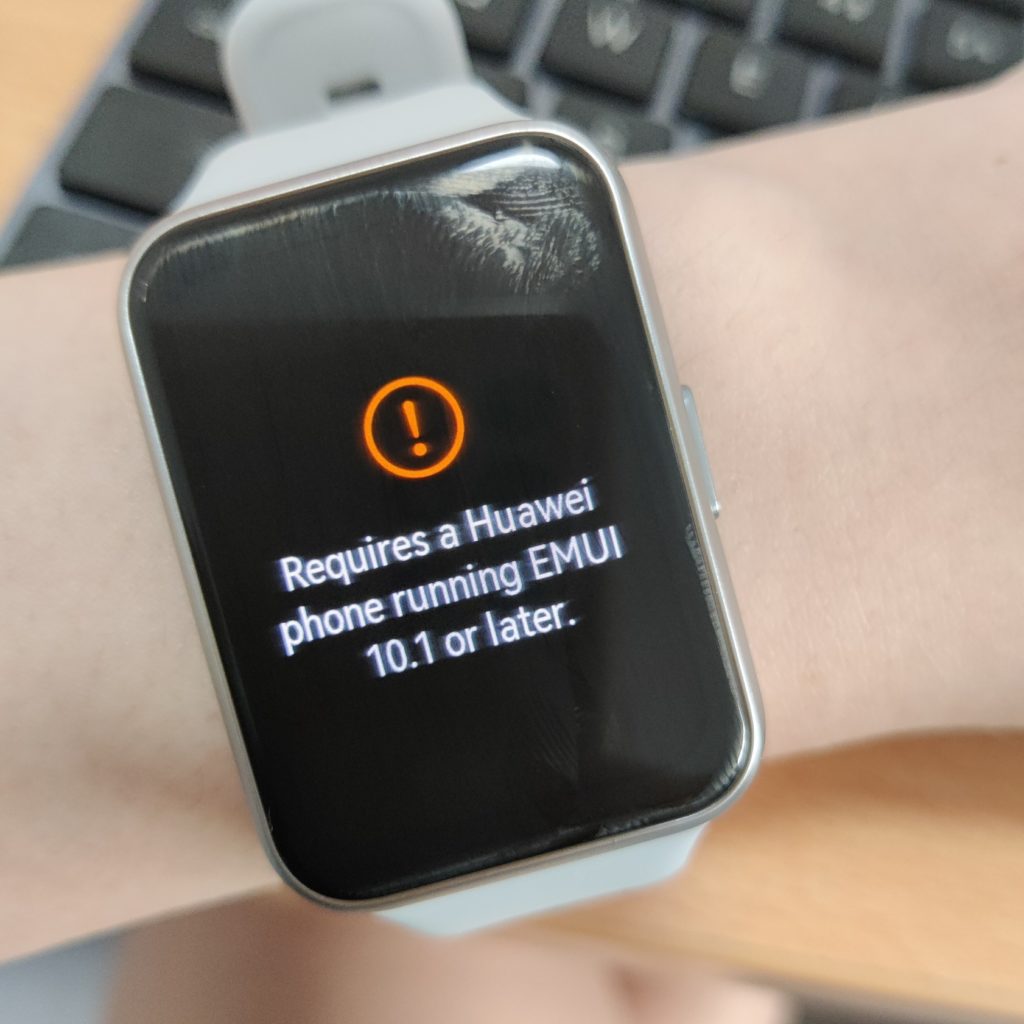 The Voice Assistant seems pretty useful to get things done hands-free. You can also use it to set an alarm, check the weather, or even snap a picture. Unfortunately, we don't have a compatible device to test this out.
Bluetooth calling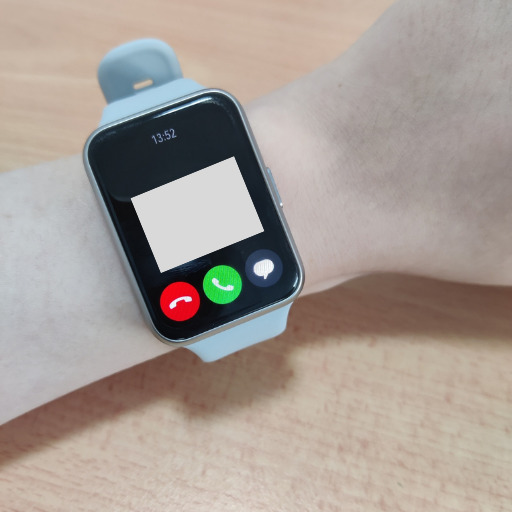 The Huawei Watch Fit 2 supports Bluetooth calling, quick message replies, and imported contacts. Unfortunately, you can't type out messages – they are templates that offer quick replies.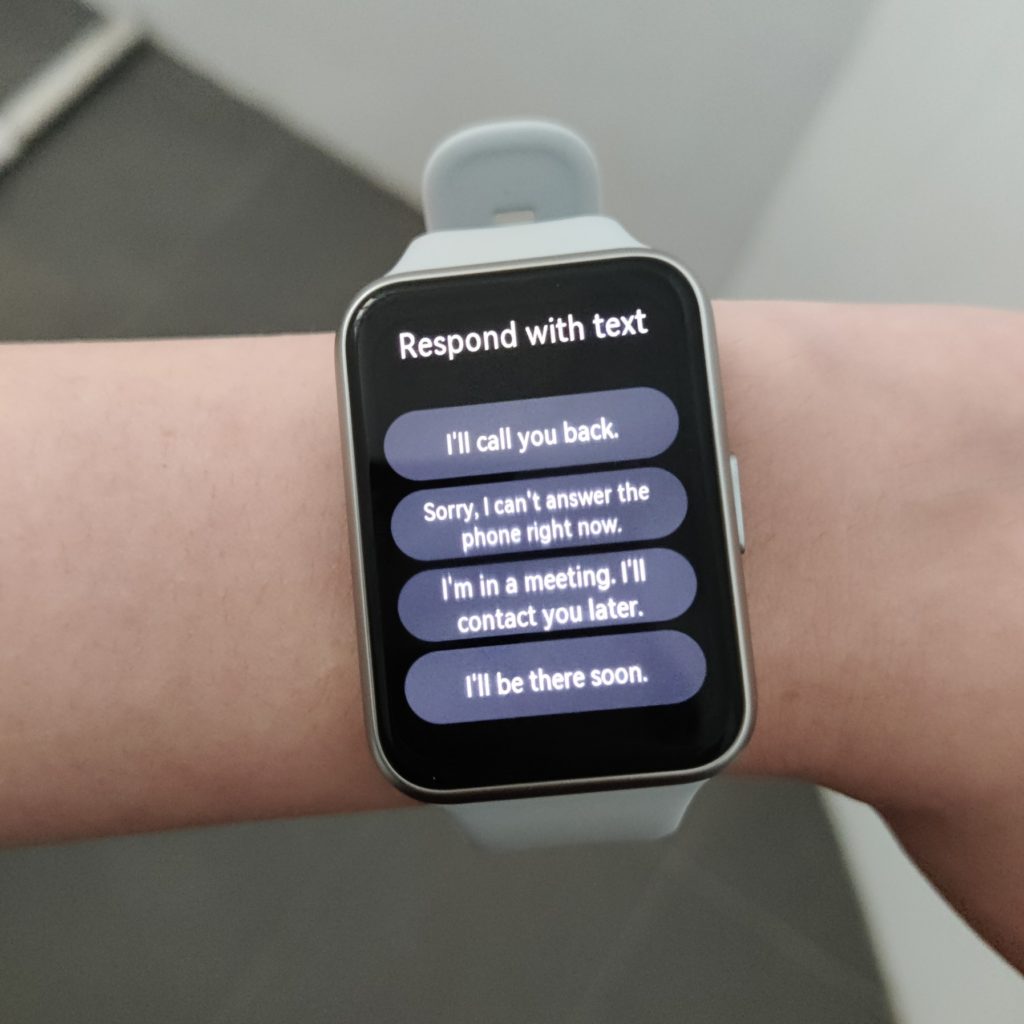 On our test, phone calls were clear and loud on both ends. It still feels a little weird talking to a watch, though.
Long battery life
Huawei claims that a full charge on the Watch Fit 2 will last you 10 days of typical use and 7 days of heavy use. On our test, the brand's claims are accurate. The long battery life is coupled with quick charging. On a day where I realised that I had forgotten to charge the watch, a 5 to 10 minute charge powered up the watch for an entire day of normal use.
Price and availability
The Huawei Watch Fit 2 is available here for SGD $168.
Verdict
There's much to love about the Huawei Watch Fit 2. At $168, the lightweight wearable offers quite a bit of functionality along with comfort. For those looking to upgrade from a low-cost wearable with limited functionality, the watch is easy to recommend. That said, the Huawei Watch Fit 2 could be even easier to recommend if they make Voice Assistant compatible with all smart phones.