At face value, the Mi Watch Lite is pretty decent. It sports a built-in GPS, while having the basic features one would expect from an activity tracker. Not to mention, all of these comes in an "apple watch" like package at under S$100.
Setting Up
From box to wrist, it took mere seconds to boot up and be ready for pairing. Like most activity trackers, the only requirement is to download an app (Xiaomi Wear), create an account, and pair the device. Customization of watch faces are also available, but of course, the default few are still the sleekest. Pretty standard affair.
Daily Usage & Battery Life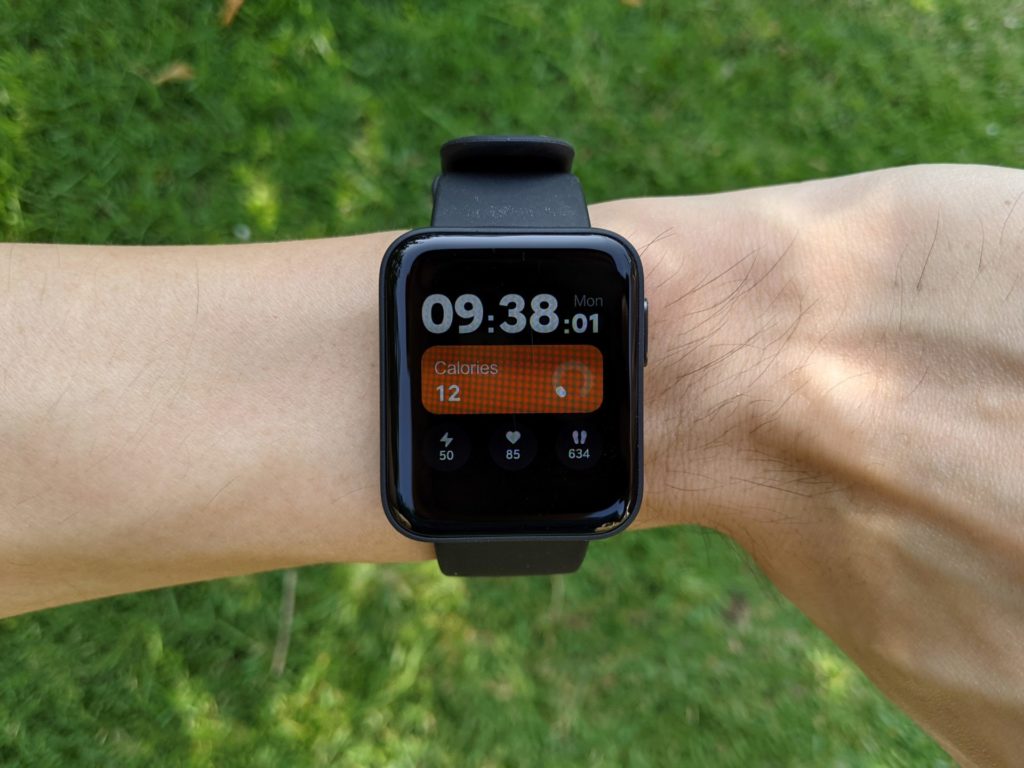 Switching focus onto the watch, the "lite" weight (21g, 35g with strap) becomes immediately unnoticeable. The watch comfortably rests on your wrist, and does not weigh down on your skin as much as other heavier smartwatches. I definitely do occasionally forget that I am wearing it hopefully not due to my age. A great plus for an everyday wear device.
Housing a 230mAh battery, the Mi Watch Lite is a refreshing upgrade from other more feature-rich smartwatches. This is due to its low power usage, with the only power-hungry features being the heart rate sensor and GPS. Even if the battery degrades over long-term usage, it should easily last at least a few days or a week without charge. Another great plus for most peoples' usage: e.g., a few workout sessions, and going for a run once a week. These fall well within the 10 hours max usage with GPS tracking.
Another minor, yet a convenient, quality of life feature is the auto brightness toggle. It works decently well enough, albeit slightly darker than I would like.
One minor gripe I have with the device is its navigation animation (or lack thereof). Swiping through menus will immediately switch what is being displayed, and there is no animation to show the transition between each page. This does provide poor feedback to the user while worsening the user experience.
Running Without A Phone
With the built-in GPS and GLONASS, the smartwatch is able to (more or less) accurately measure the distance of my run. This is great news as typically, other fitness trackers of similar prices do tend to not include GPS, and require that you bring your phone along if you want the distance of your run to be measured.  However, it does take a minute for the GPS to get ready, and it also requires to be used in an open area.
The lack of any blood oxygen level monitor (i.e., SpO2 sensor) will also be a deal-breaker for those who are more serious in their training. It is pretty clear that this device is targeted towards casual users.
Build Quality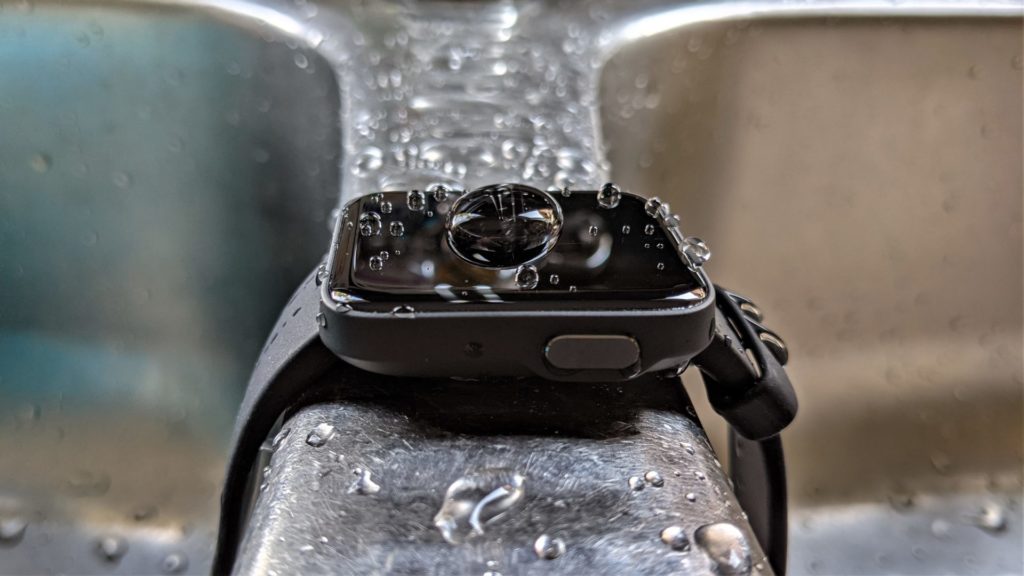 One would expect that an activity tracker would be at least rugged enough to survive everyday use. It claims to have a water resistance rating of 5 ATM, and is able to survive pressures of up to 50m of depth in water. With this rating, it simplifies the cleaning of the watch dramatically by letting me wash the watch after every exercise. Less hassle is always welcome.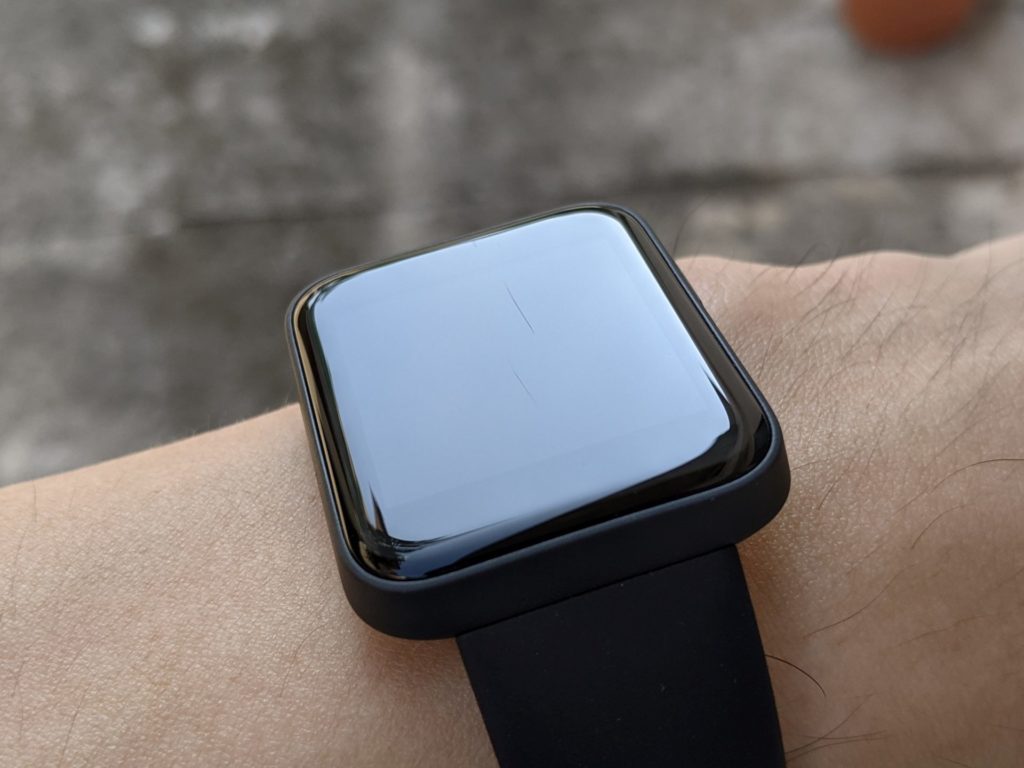 Unfortunately, the Mi Watch Lite's screen is actually rather easily scratched. Accidentally scuffing against a bollard left a rather visible mark. Any form of proper protection to the screen is sorely needed, like perhaps Corning's Gorilla Glass or Sapphire Glass that is commonplace in other tech devices. I would rather have a small bump in the price to have better scratch resistance, as these kinds of incident occurs often for me.
Summary
At a price of S$89, some trade-offs are expected. As explored, the lack of SpO2 sensor and scratch resistance are the two major ones. If you can look past them, the Mi Watch Lite is pretty compelling. It is great for someone who wants a basic activity tracker that fits their basic training routines, all while looking stylish (in the current times).