In the mainstream gaming monitor market, you would usually find 1080p or 1440p high refresh rate (144Hz and above) products. Unfortunately, there aren't many 4K gaming monitors in the market with high refresh rate available. It is because most gaming systems today will still struggle with playing games at 4K resolution, or even more so when the games have to run at high FPS rates to pair with a high refresh rate monitor.
To meet the demands of small popular of PC gamers who owns extremely powerful computer systems that are capable of running any games at 4K resolution, GIGABYTE has recently introduced their M28U Gaming Monitor. The GIGABYTE M28U monitor is the high end gaming monitor that aligns itself to a "no-performance compromise" design guideline. That is why, they have went all out to design and develop the M28U that features everything that you would ever want in a gaming monitor – high resolution and high refresh rate, in addition to many other high end features.
The GIGABYTE M28U Gaming Monitor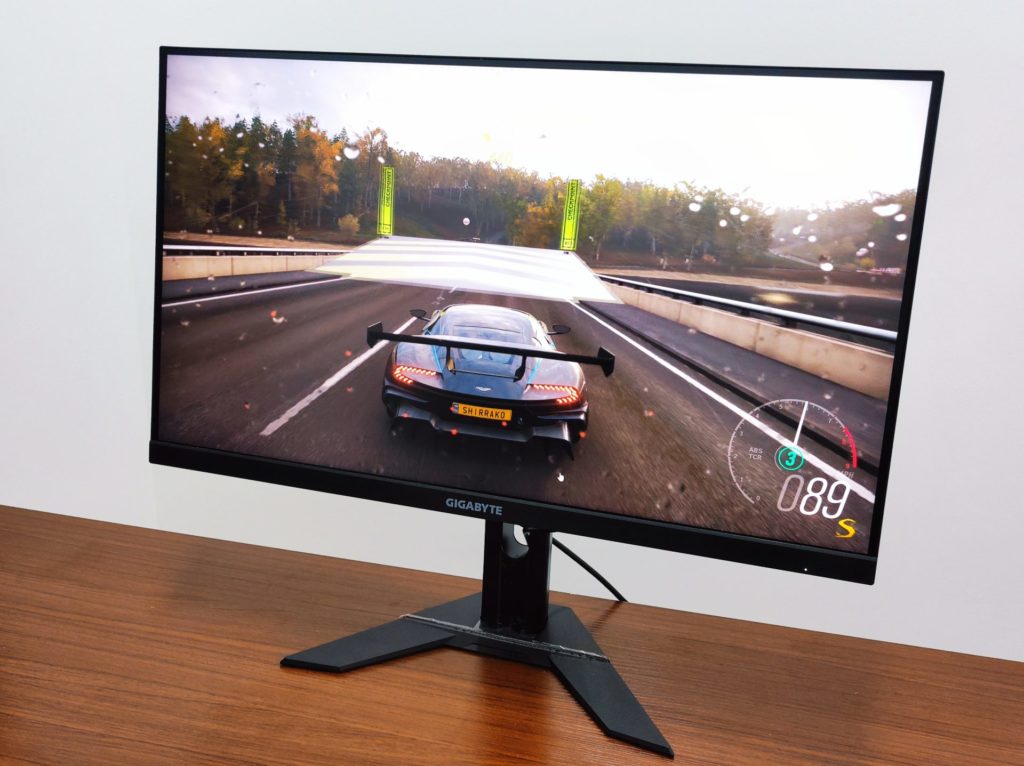 The GIGABYTE M28U Gaming Monitor is equipped with a 4K native resolution. This is coupled with the support for 144Hz refresh rate. Behind all these technology is the equipping of a Super Speed (SS) IPS Panel. SS IPS panels remove the trade-offs typical IPS technology has between image quality and response time. With a thinner liquid crystal layer and higher driving voltage, SS IPS can be 4x faster when compared to traditional IPS panels.
When I mentioned no-compromise, I really mean it. You will soon realise that simply introducing the monitor's resolution and refresh rate is barely touching its list of feature set. The monitor also has a 1ms GTG response time, making it perfect for the responsiveness that gamers requires in fast-paced games. It also supports 8-bit colour addressing, and can reach 94% of the DCI-P3 range of colours.
Talking about picture quality, the GIGABYTE M28U also supports VESA DisplayHDR 400, which means that you will be able to enjoy HDR content on the monitor. DisplayHDR 400 features a peak luminance of 400 cd/m2  which is about up to 50% higher than the usual SDR. With the support for HDR, the supported graphics and content shown on your monitor is going to look extra stunning and detailed. The whole colour gamut and contrast of the monitor is designed to far exceed the standard SDR displays.
Furthermore, the GIGABYTE M28U also supports the highest standard for AMD's FreeSync – FreeSync Premium Pro. With FreeSync Premium pro technology, the monitor is certified by AMD to support the following features:
At least 120hz refresh rate at minimum FHD resolution
Support for low framerate compensation (LFC)
Low latency in SDR and HDR
Support for HDR with meticulous color and luminance certification
With FreeSync Premium Pro, when the monitor is paired with a compatible AMD Radeon Graphics Card, a fluid and tear-free gameplay experience will await you, even with HDR graphics enabled.
Design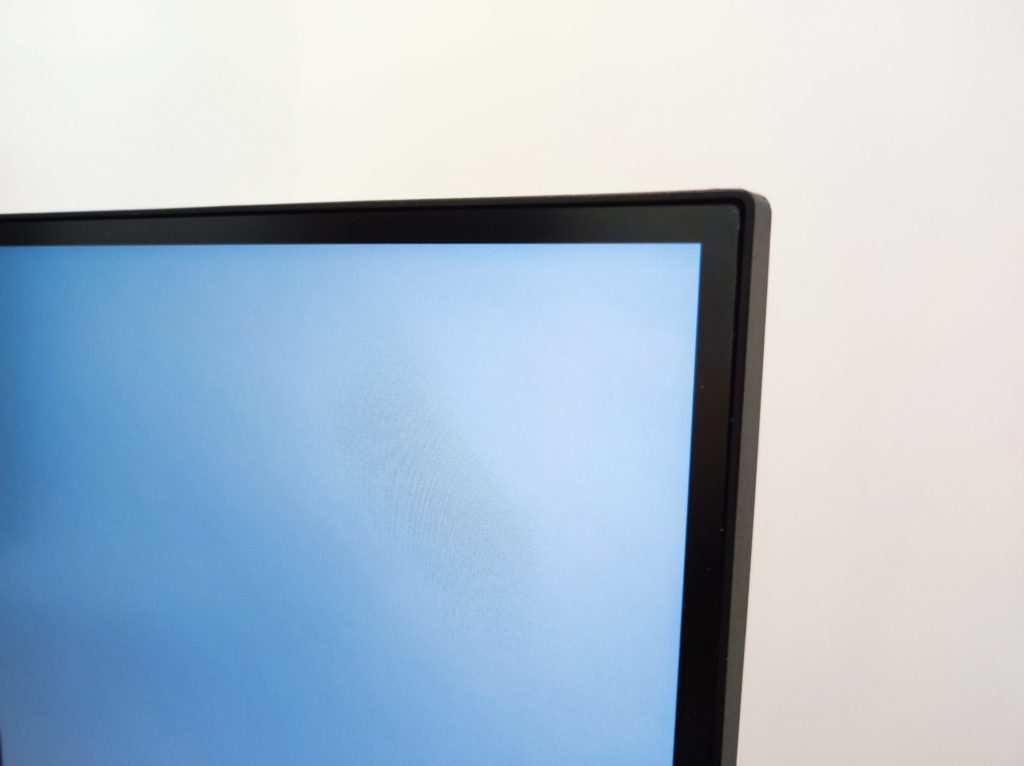 Like many of the monitors today, GIGABYTE has also tried their best to ensure that the M28U looks modern with a thin bezel design. Even though it's not the thinnest bezel we've seen in the market, there's a reason why it is designed this way. Wider borders on a gaming monitor actually allows gamers to focus better on their games. Bezels and borders help gamers to not get too distracted by their environment. This is why you also see professional eSports monitors such as those from BenQ ZOWIE sport wider bezels as well.
The GIGABYTE M28U is also quite limited in terms of its flexibility. It only supports both tilt and height adjustments, and have done away with swivel and rotation.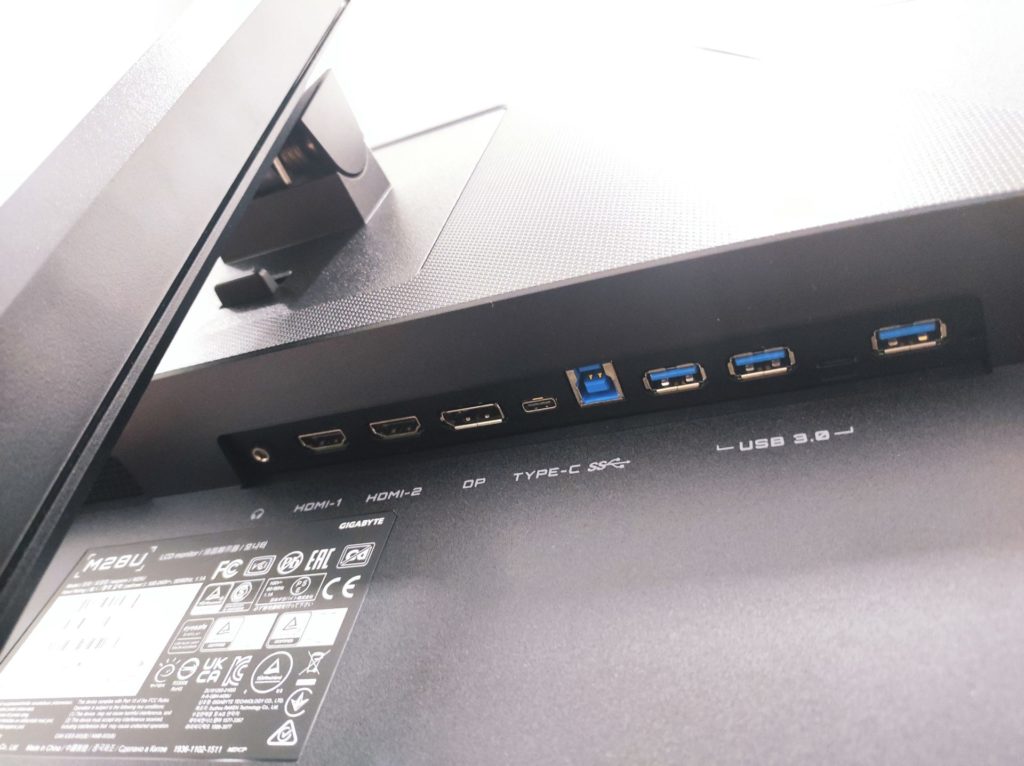 We spotted a 3.5mm audio output jack that passes the HDMI/DP audio out to an analogue channel. It also comes with 2 x HDMI ports and a single Display Port. Another interesting thing to take note is that the Display Port supports High Bit Rate 3 (HBR3) which is capable of supporting the bandwidth for the monitor's high refresh rate, full colour depth and HDR effects at the same time.
It's also a KVM
In case you are wondering why the monitor has got so many USB ports, (USB 3.0 – 1 x Type C, 1 x Type C and 3 x Type A), it is because the monitor can also function as a KVM switch itself.
Usually, professionals or even enthusiasts will have more than a single computer system on their desk. Because of the limitations of the setup, they will have to have multiple sets of monitor, keyboard and mouse in order to individually control these systems. This can make the user's desk messy, as there will be more than a set of PC peripherals on the table.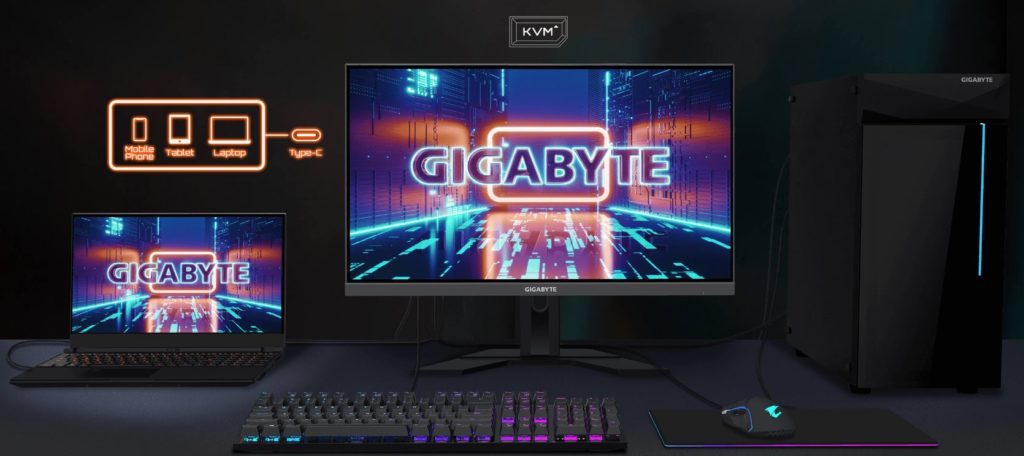 KVM aims to solve this problem and make it easier to switch your peripherals and display between different host systems. To put it simply, you can have just one set of peripherals, and use them for both of your computer systems. In fact, in case you didn't know, KVM actually stands for Keyboard, Video, Mouse. A KVM switch refers to a device that allows you to change between the connection of these connected peripherals to your different host computers.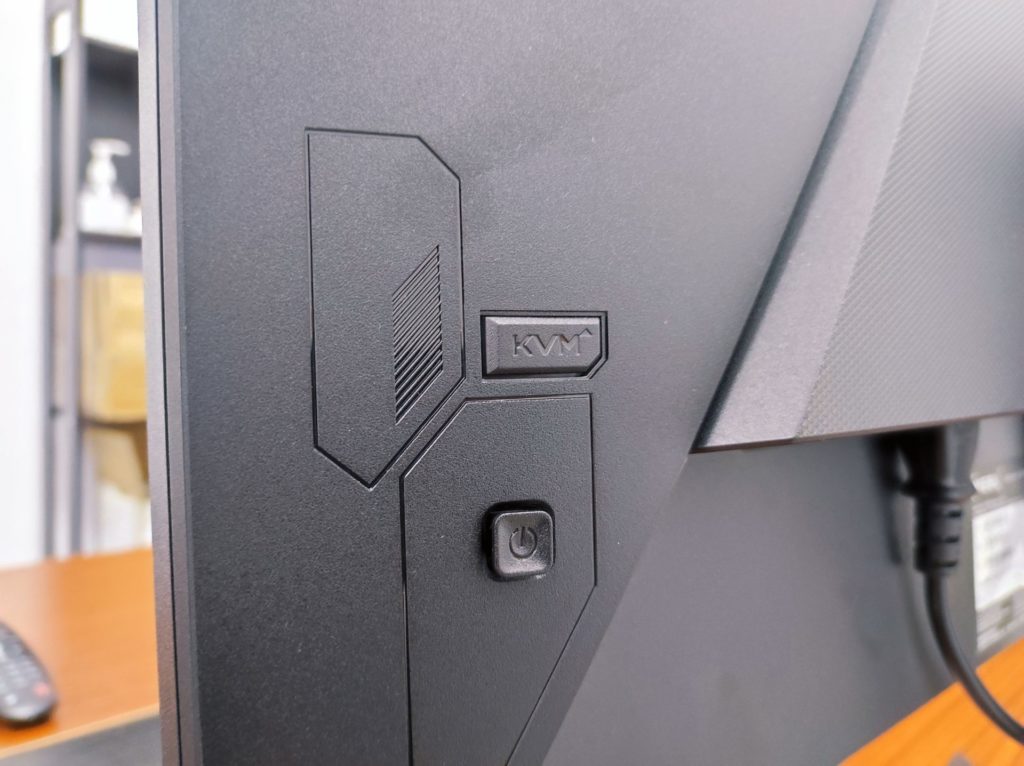 The GIGABYTE M28U aims to attract the niche users who require a KVM switch setup. Instead of requiring to purchase a separate KVM and monitor, they can simply purchase the GIGABYTE M28U and make use of its internal KVM switch setup. With a touch of a button, you can easily switch your peripherals between your connected computers.
Gaming Experience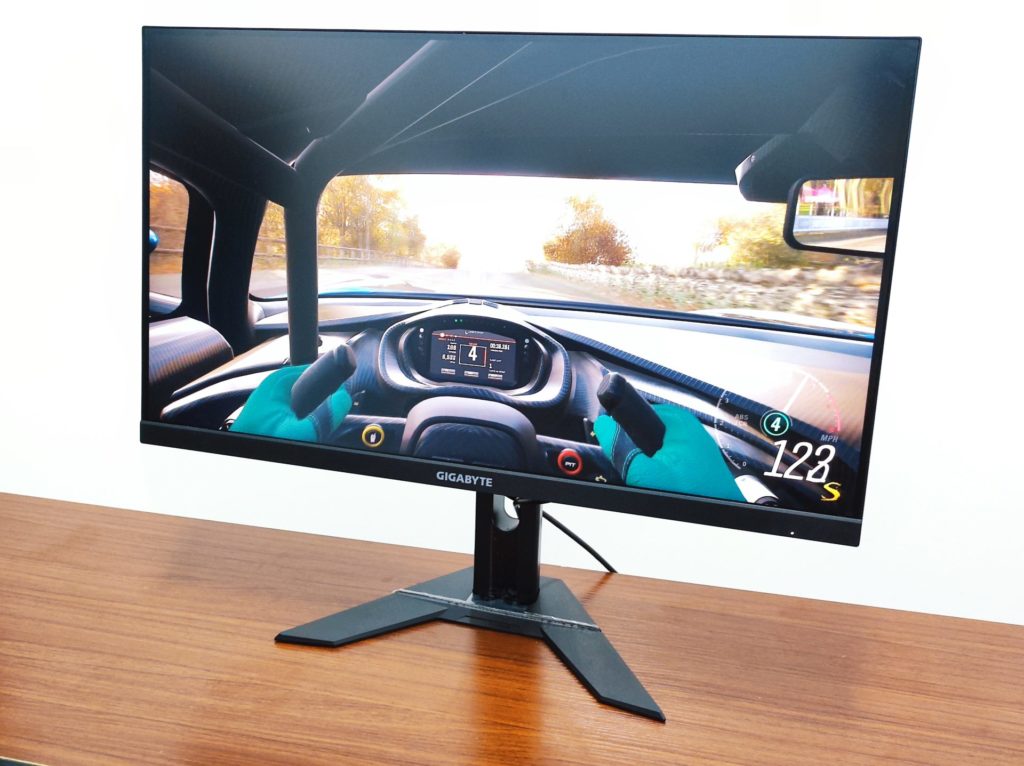 No doubt, we had a great experience while playing games on the GIGABYTE M28U Gaming Monitor. It's not everyday that you get to game at a high resolution and refresh rate at the same time, furthermore to also support HDR. Thankfully, we do have a rather high-end gaming PC available, so it was able to bring out the best of this monitor. For us, we had no complains for this monitor with regards to picture quality and gaming with it.
However, we thought that the speakers on the monitor did not sound as good as expected, especially when coupled together with this high-end monitor. Sounds were pretty muffled, and generally lacked clarity. We'd rather that GIGABYTE not include internal speakers on the monitor, but I guess there could be an audience that aren't particular about sound quality and will just be contented with sounds coming out from their monitor to fit that requirement. So we'll just give it to them. If you want to complete the whole gaming experience with good sounding game effects, you'll definitely need an external pair of speakers to use with the M28U.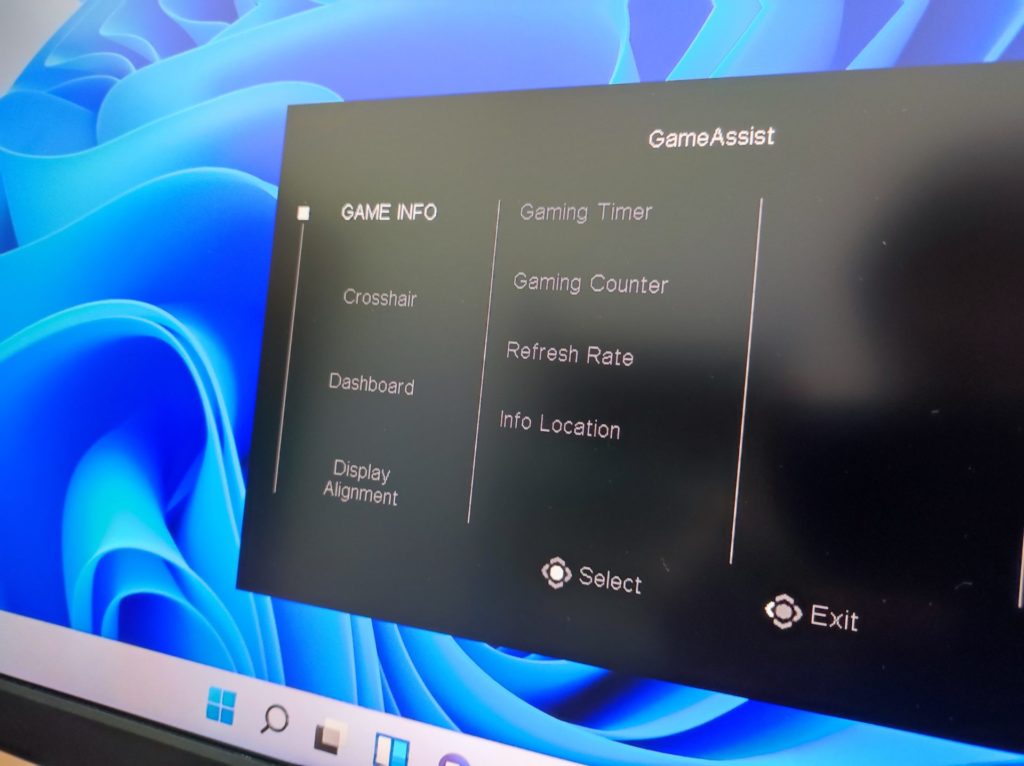 We also appreciated all the various gaming features on the monitor which would give competitive gamers that extra edge on their quest for victory. Know as the Game Assist features, these include the following tools:
Timer – An onscreen timer that shows you the elapsed game time
Counter – A gaming counter that helps you to count time more easily
Crosshair – An additional crosshair graphic placed on your monitor so that you can aim easier
Alignment – Facilitate multi-display setups, allowing monitors to line up perfectly
Aim Stabilizer – Reduce motion blur and enable V-Sync at the same time
Picture-in-Picture / Picture by Picture – View different video sources on the same screen at the same time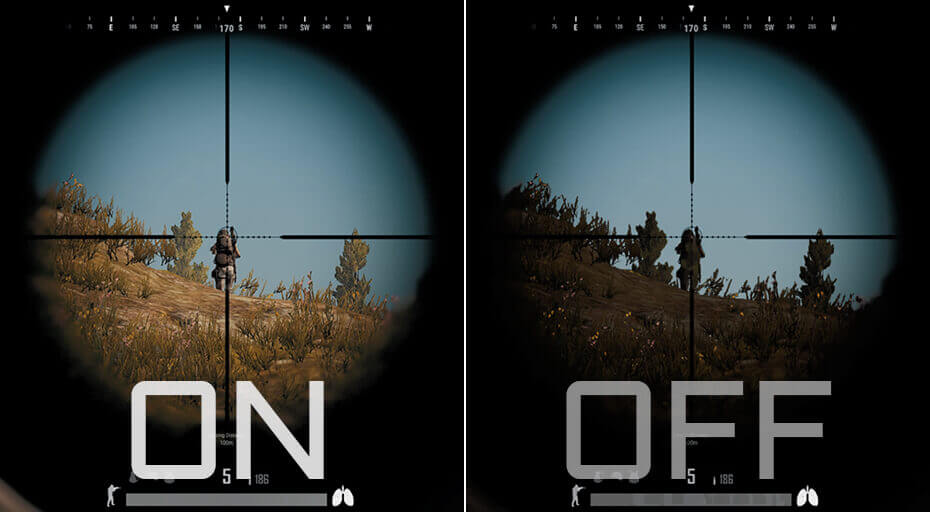 Of course, as always, the GIGABYTE M28U also comes with their signature Black Equalizer feature. This feature allows more details of the dark portions of the screen to have more details without overexposing the bright side at the same time.
Conclusion
The GIGABYTE M28U is definitely capable of calling itself a monitor that is designed and made for games. Its high end specifications, and no-compromise approach allowed it to perform extremely well when it comes to showing optimal gaming graphics on the display. Various gaming features also optimize the whole gaming experience to give gamers that extra edge in their games.
However, it seems that no-compromise only refers to the display portion of the product, and not the overall gaming experience. Its lackluster speaker setup is not something to be proud of.
Other than being a very suitable display panel for games, we also found the GIGABYTE M28U a feature-filled monitor that is also very capable as an utility monitor for day to day professional work. It's KVM features make it easy for professionals who own multiple PC systems to easily switch peripherals between them. It's simple and rather minimal design also makes it suitable for that use case.
On the whole, the GIGABYTE M28U Gaming Monitor has performed up to our expectations, and it is worth the consideration if you are seeking for a new high resolution, high refresh rate, HDR enabled gaming monitor for your brand new setup.
The GIGABYTE M28U is now available at the following links below: