It seems like everyone wants to jazz up their WFH set-up with curved screen monitors and multiple screens. In reality, however, not everyone can afford to splurge on large monitors with exorbitant prices. It is in this context that the Dell 32″ curved gaming monitor offers a breath of fresh air. The sub $500 gaming monitor comes with a 31.5″ FHD display with a curved 1800R screen and boasts a 165Hz refresh rate, 1ms MPRT and 4ms GtG response time and sRGB 99% colour coverage with high-contrast ratio, among other game-ready features. Read on to find out what the Dell S3222HG has to offer and whether or not it could very well be the next member of your WFH set-up.
Specifications
Panel Type
VA
Screen Size / Aspect Ratio
32 inches / 16:9
Curve Radius: 1800mm
Max Resolution & Refresh Rate
1920×1080 @ 165 Hz
FreeSync: 48-165 Hz
G-Sync Compatible
Colour Support
16.7 million colours
Response Time (GTG)
4ms
Brightness (mfr)
350 nits
Contrast Ratio
3,000:1
Power Consumption
25 W
Panel Dimensions WxHxD w/base
709 x 460-556 x 238mm
Panel Thickness
82mm
Bezel Width
Top/sides: 8mm
Bottom: 20mm
Weight
6.85kg
Warranty
3 years
Installation and setup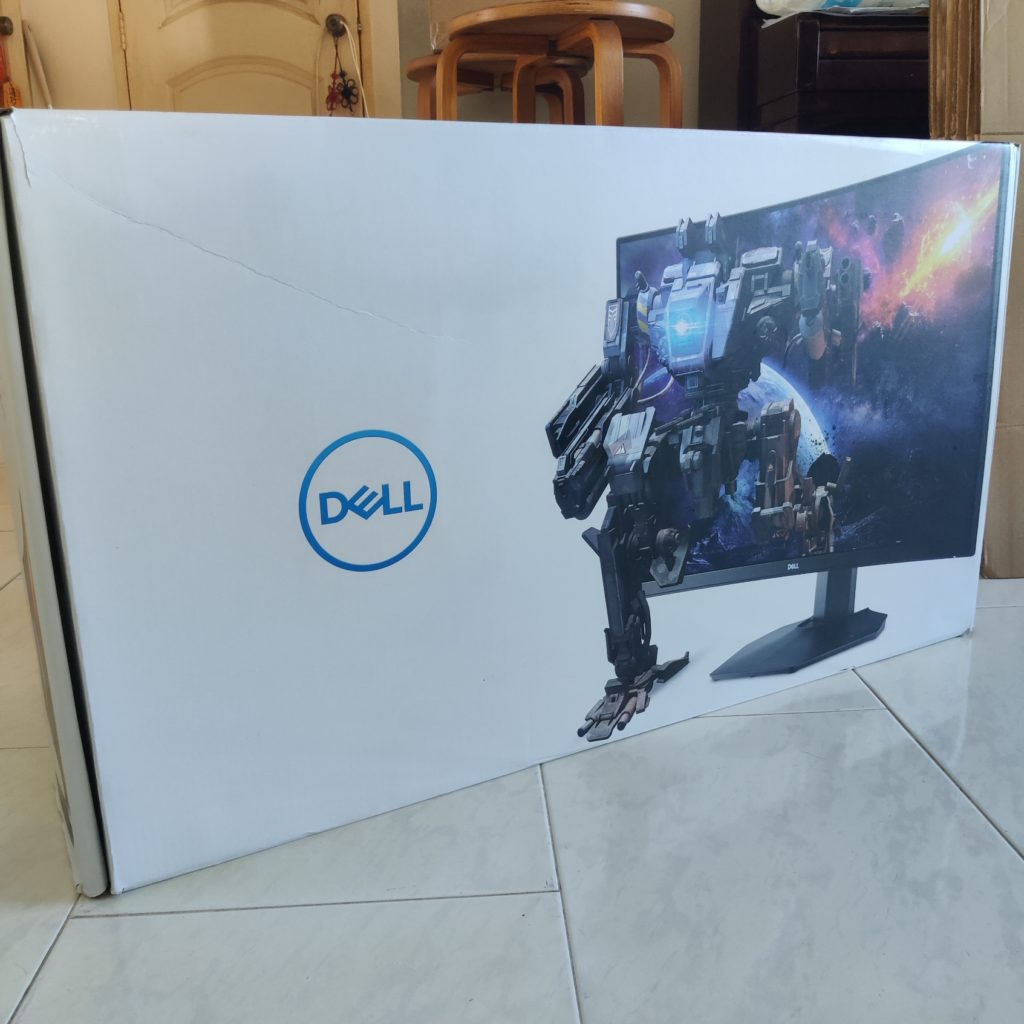 The Dell S3222HG doesn't come pre-assembled. But don't worry, you don't have to be Bob the Builder to fix it right up. Installation was pretty fuss-free – the most challenging part was lugging the entire box (about 14kg) into the room for set-up.
After ripping apart the packaging, you'll find that there aren't many components in the box. In addition to the monitor itself, you'll find a VESA compatible monitor stand and base, the power cord and a DisplayPort 1.2 cable.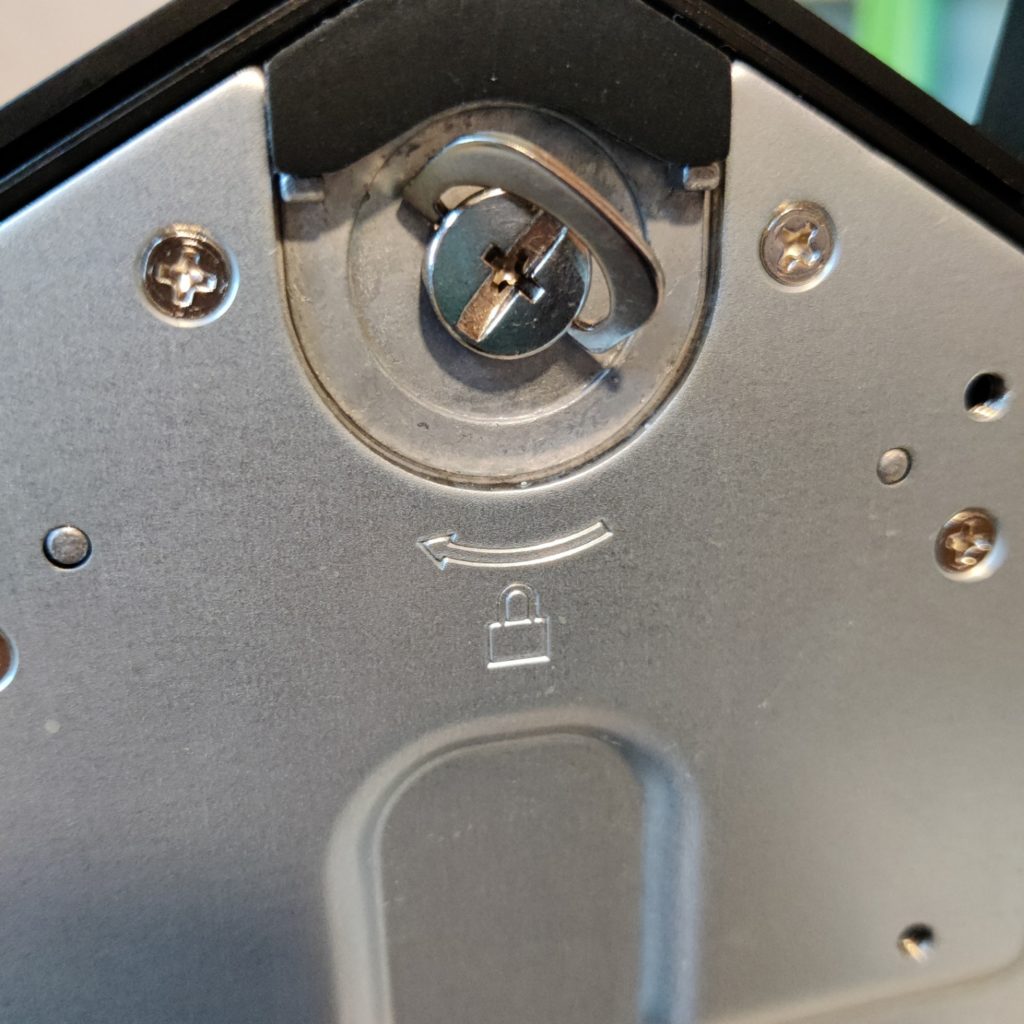 Setting up the monitor was then a matter of minutes – you just have to attach the VESA compatible monitor stand into the base plate, connect it to the monitor and you're all good. If you'd like to mount the monitor, the VESA quick-release mount is compatible with VESA compatible wall mounts, monitor arms or multi-monitor stands.
Design and build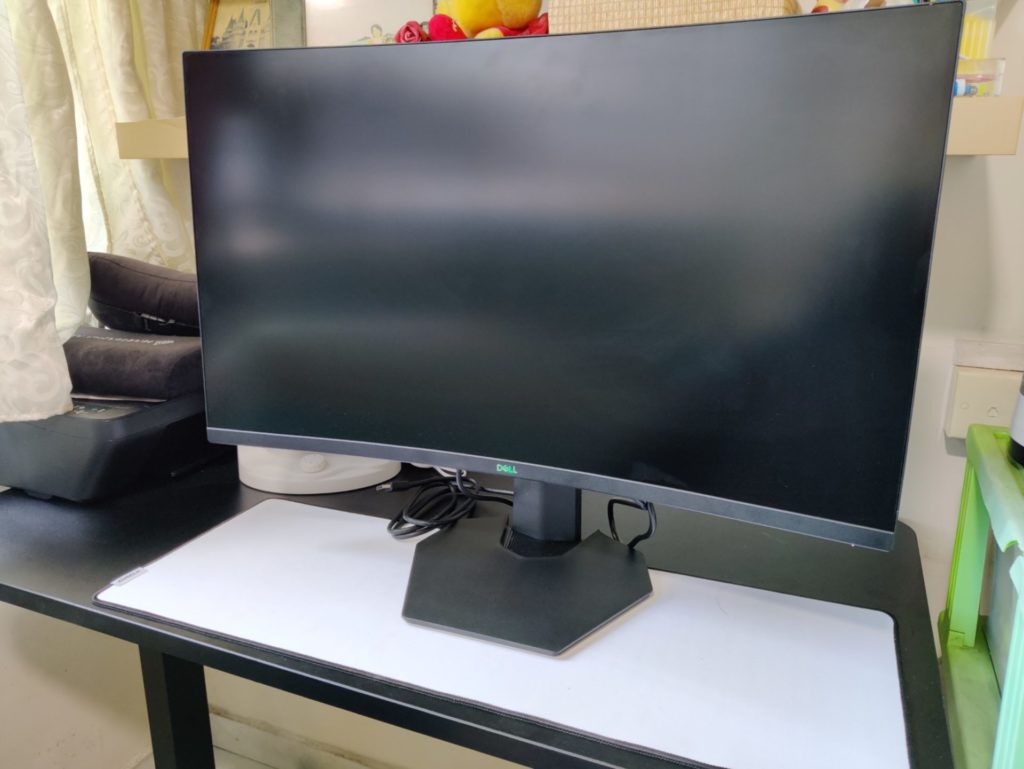 Now that you've successfully installed the S3222HG, it's time to admire its beauty. The 32″ curved monitor keeps true to Dell's design language – simple without being over the top. That's a plus, in our opinion. Many times, gaming monitors seem to want to scream out "Hey look at me I'm a gaming monitor!!!" and that aesthetic just isn't for everyone. Instead, Dell opted for a subtle design that can sit nicely in most spaces.
The "loudest" design elements you'll find on the monitor are the polygon-shaped base and a textured design at the back. The latter acts as air vents to prevent the monitor from overheating. At the front, bezels are thin, and the bottom strip across the bottom houses a Dell logo.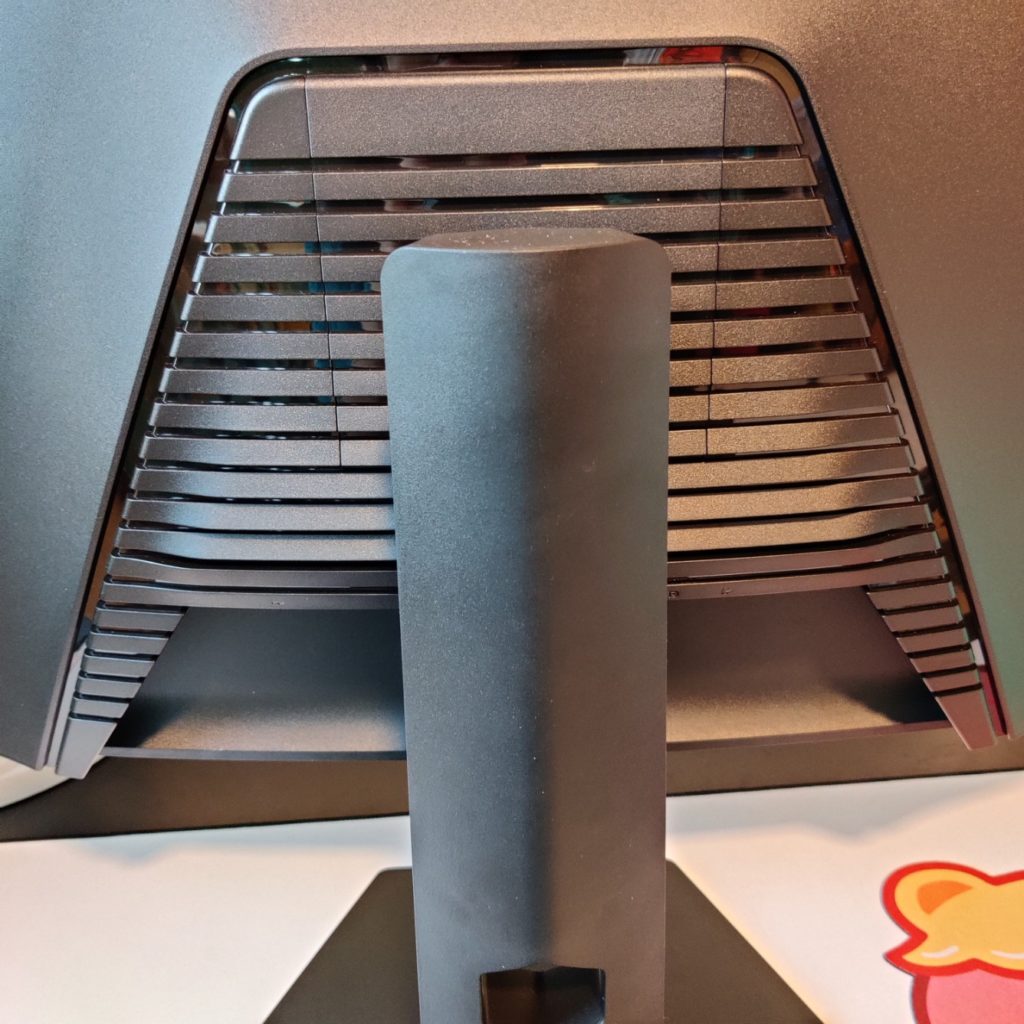 The Dell S3222HG can be adjusted for its height with a range of 100mm and a tilt angle of -5/+21. The stand is solid and feels stable when you're adjusting the height of the monitor. There is little to no wobble, which is good news. The bad news? The monitor cannot be swivelled left and right. But that's not a dealbreaker for us.
Connectivity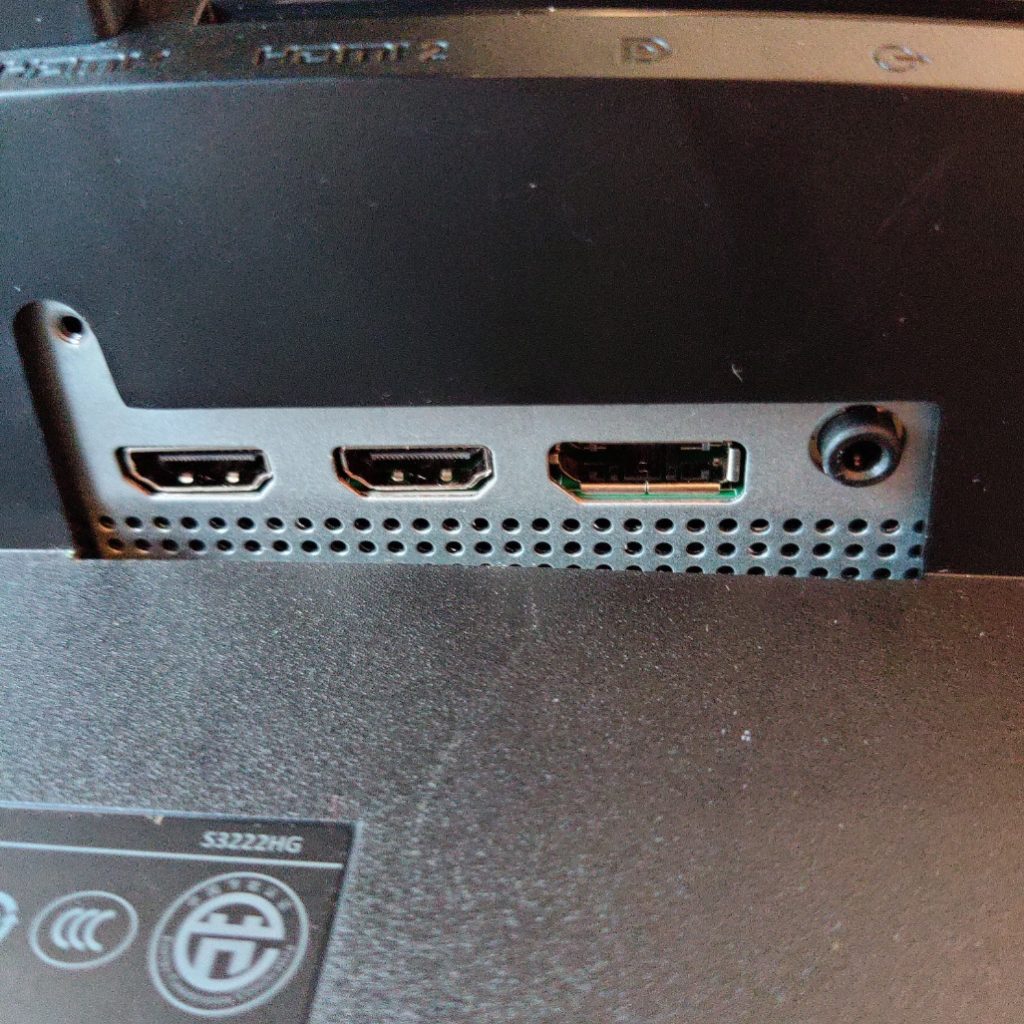 In terms of connectivity, the Dell S3222HG features just two HDMI 2.0 and one DisplayPort 1.2. There are no internal speakers, which makes sense for an affordable gaming monitor. You do get a 3.5mm audio jack, though. There are also no USB ports, which is a bummer.
Display and performance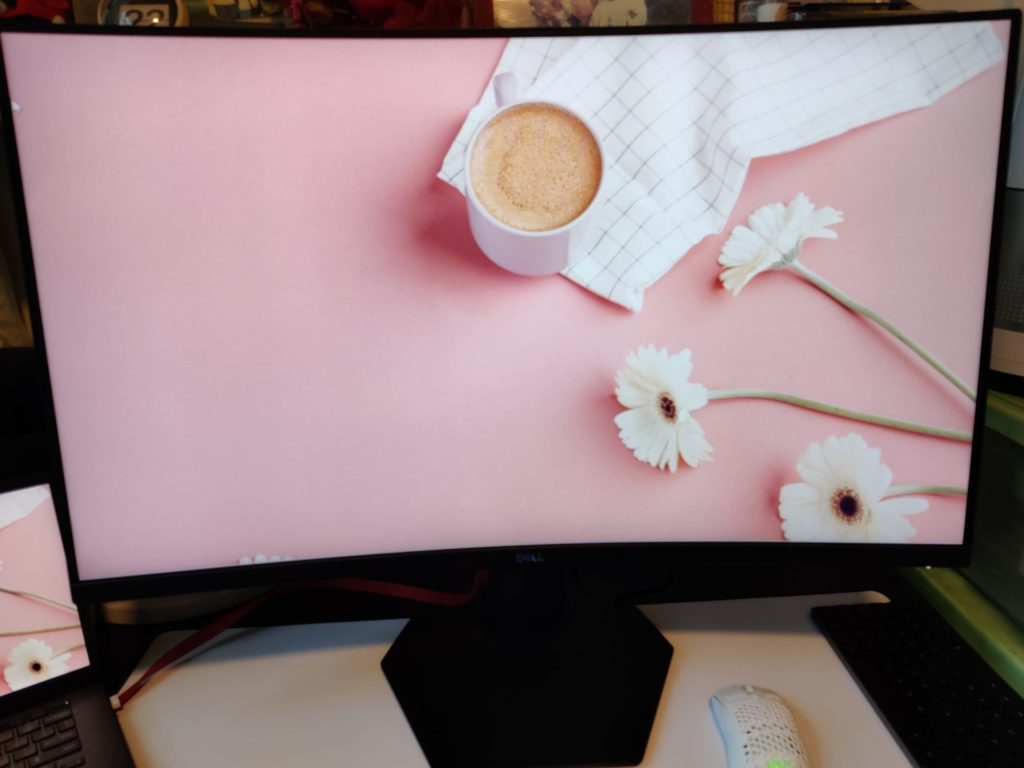 Even though the Dell S3222HG disappointed us in terms of connectivity, we were satisfied by what the budget monitor presented us in terms of its screen. The monitor is equipped with a 32″ curved VA panel with a 1920 x 1080 resolution, a 165Hz refresh rate, and a 4ms response time, making it perfect for competitive gaming. The gaming monitor additionally features support for gaming console Variable Refresh Rate (VRR).
The monitor's 1800r curvature also strikes a good balance – providing immersion while avoiding image distortion. Its 99% sRGB color gamut calls for excellent vibrancy in games and movies with rich and consistent colors. The monitor is also able to pull off deep blacks during dark scenes.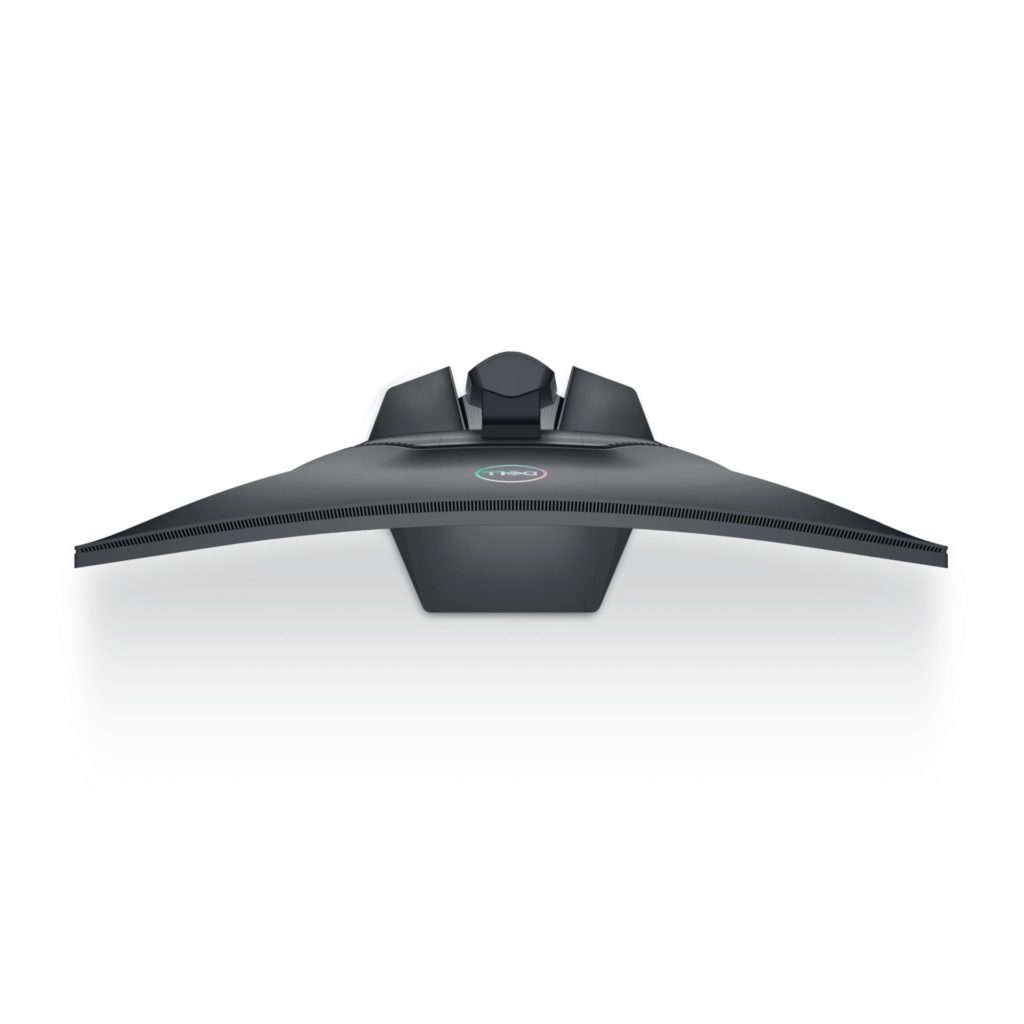 Crucially, the Dell S3222HG is compatible with both FreeSync and G-Sync, ensuring that graphic distortions like screen tearing and stuttering are minimized for sharp, seamless gameplay and extraordinary image quality. Overall, in terms of gaming, the monitor met the expectations that we had of a gaming monitor at this price point.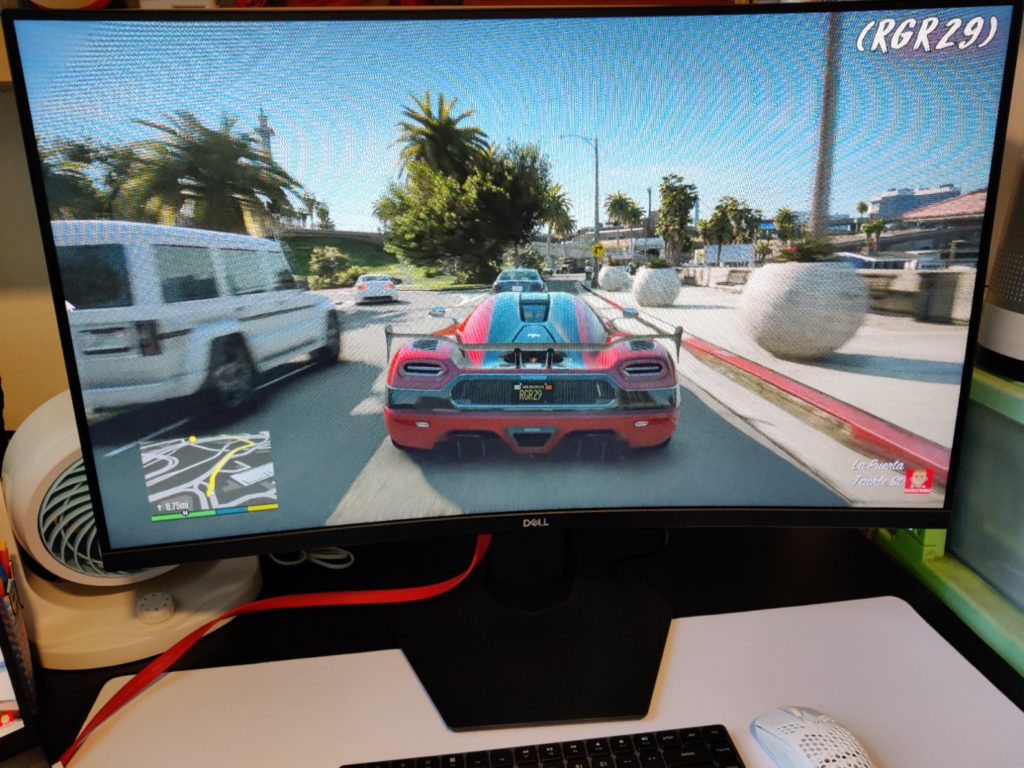 In terms of movie-watching, this monitor does okay. However, we've got to say that the 1080p resolution doesn't do justice to many movies, like Marvel films. Don't get us wrong, the S3222HG is fine for watching movies, but if you've gotten used to watching movies on a 4K display, you're going to be left unimpressed.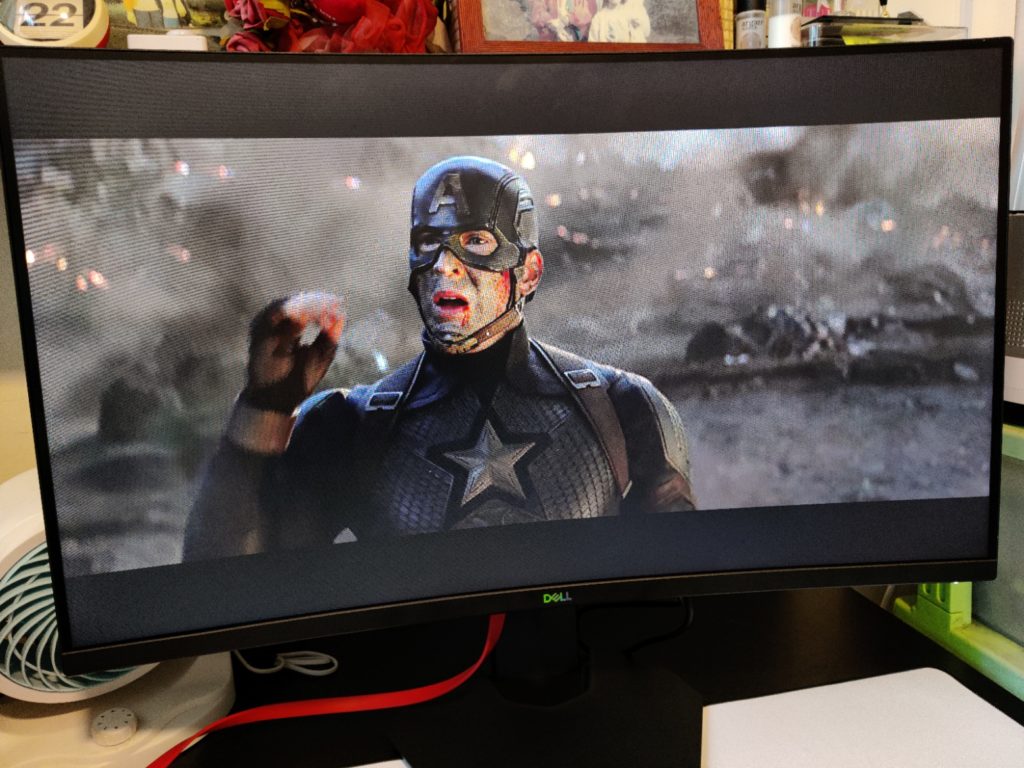 Thankfully, even after hours of gaming and movie binging, we didn't experience much discomfort. That's probably due to the monitor's flicker-free screen which promises you a more comfortable viewing experience. Additionally, the ComfortView feature reduces harmful blue light emissions, significantly reducing digital eye strain.
On Screen Display
Now, we can't talk about the S3222HG's display without talking about its on-screen display (OSD). To navigate the OSD menu, buttons can be found on the lower right hand corner of the display.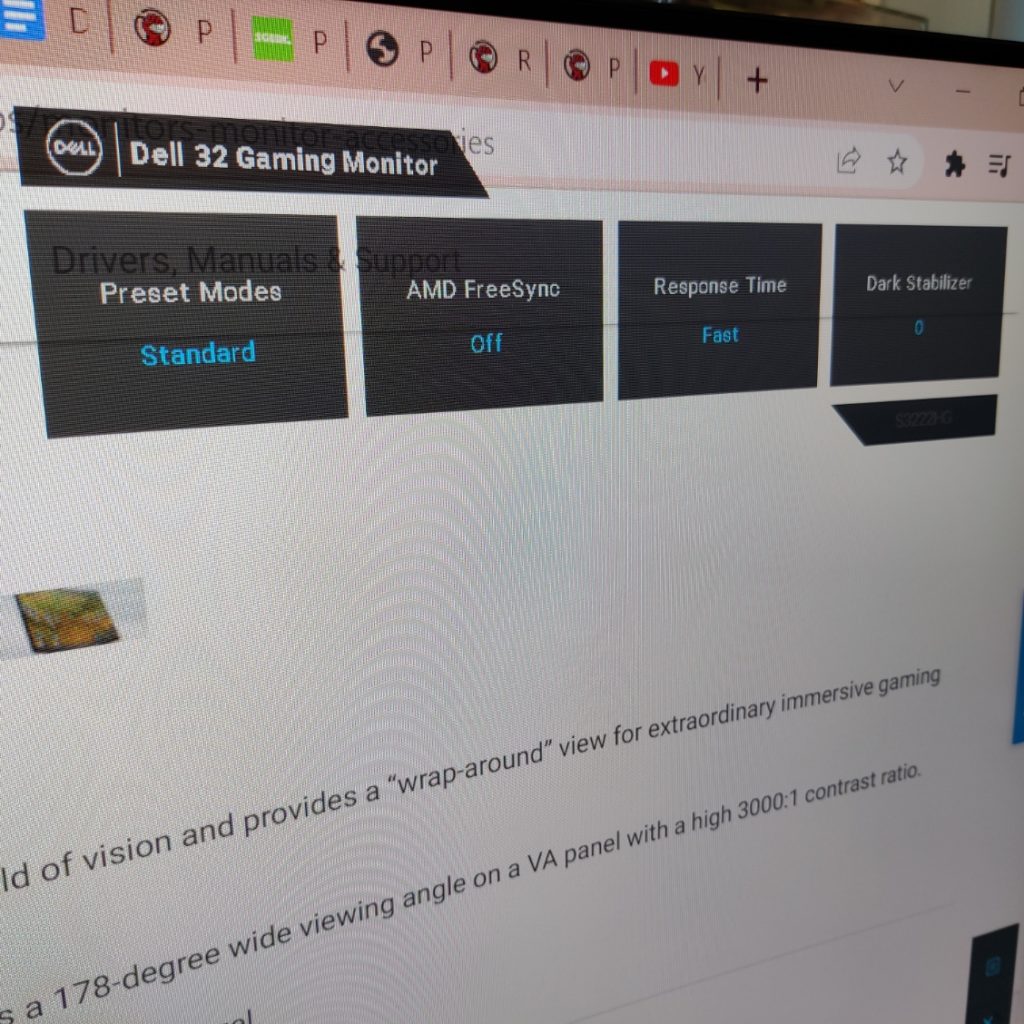 The OSD is pretty easy to navigate – the menu is divided into 8 sub-menus for you to adjust your gaming parameters. The game-centric OSD even comes with Game Enhance Modes (Timer, Frame Rate, Display Alignment) and customizable and pre-set game modes (FPS, MOBA/RTS, RPG, SPORTS) that get you optimized game visuals without having to manually adjust screen settings each time you game.
Pricing and availability
The Dell S3222HG is available here at $494 although it's MSRP is $1,079.
Verdict
At its core, the S3222HG is a decent gaming monitor. For less than $500, you get a monitor that delivers bright enough colors, good contrast, and smooth gaming. Dell even threw in features that you'll typically find on high-end monitors – a curved screen, wide color gamut, 165 Hz refresh rate, and even AMD FreeSync tech. 
That said, there were areas that were present to remind us that the S3222HG, is, after all, a budget monitor. Particularly, the lack of built-in speakers, USB ports, SD card reader, may be dealbreakers for some. For others, however, it's a monitor that offers incredible value at its price point.