Singapore, 1 December 2021 — In time for the festive season, BenQ, a global technology brand, has launched its newest ZOWIE XL-K generation gaming monitor, the XL2746K. Equipped with the latest customisable features that are present in the XL-K series of monitors, the new 27-inch 240Hz display will provide Singapore's gamers with a wider range of options to suit their gaming preferences. The XL-K series has elevated the gaming experience significantly for the past decade with each product reflecting the brand's commitment in creating equipment that focuses on innovation and in-game performance.
With the nation's esports industry expanding at a rapid pace, the development of the XL-K series has been steered to focus on providing precise and customisable features that can be adjusted to suit the needs of each player. Each ZOWIE XL-K monitor is aimed to aid gamers to perform to the best of their gaming abilities, allowing them to propel further into the world of esports beyond the region through enhanced modern technologies that will allow them to play with smoother and more comfortable viewing angles.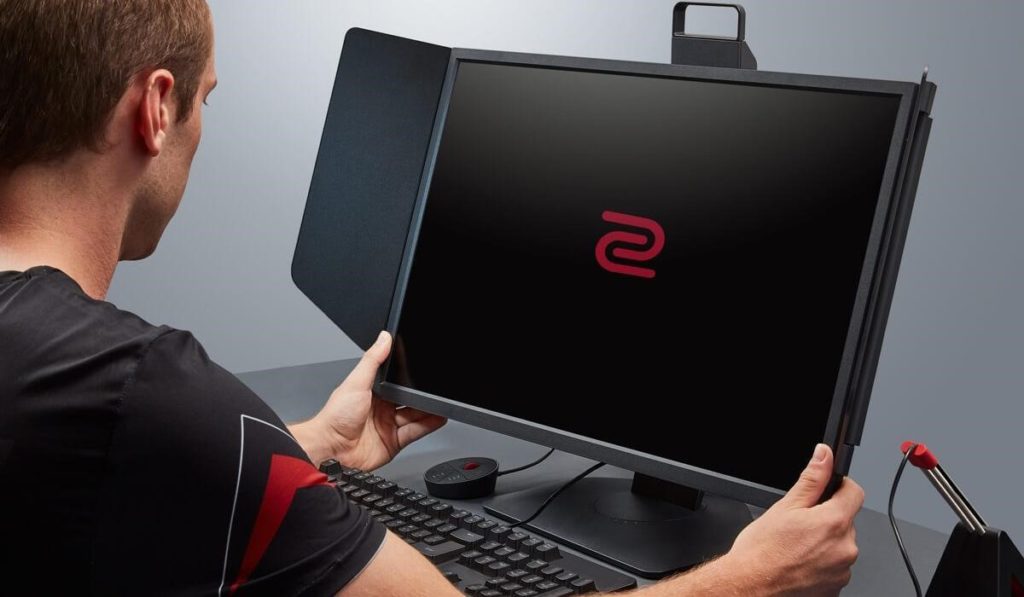 (Above: ZOWIE XL2746K Image)
The XL2746K monitor comes with a smaller base, providing gamers with ample room to deck up their gaming tables, with a flexible and fluid height with title adjustment. With the brand's own XL Setting to Share, users will be able to adapt their monitor configuration settings quicker.

(Above: ZOWIE XL2746K In-game Visual Adjustments)
Armed with ZOWIE's proprietary DyAc+ technology, a dynamic accuracy function that reduces motion blur seen on LCD panels, FSP players will be able to improve their recoil control through the reduction of vigorous in-game screen shaking. The XL2746K also comes with the new OSD menu, which provides quicker access to a player's desired settings. The updated S-Switch now offers a 5-ways scroll wheel at the centre, which makes the OSD navigation much more intuitive.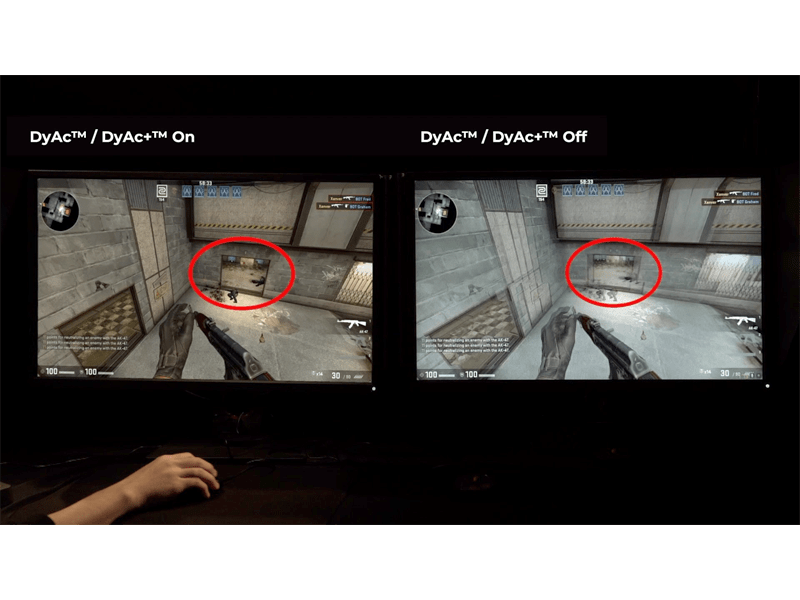 (Above: ZOWIE XL2746K DyAc+ In-game Demo)
Designed with a gamer's needs and requirements in mind, the XL-K series monitors  are also well-suited for esports streamers, with the addition of the latest XL setting to share software that makes saving video profiles quickly and conveniently through a simple user interface. The XL-K series, additionally, allows new gamers to download the settings of professional players to their own monitor to enjoy a greater gaming experience. The brand has also partnered with Kingsmen and Paper Rex, two of Singapore's professional Valorant esports teams, to provide them with equipment that allows gamers to the best of their abilities. ZOWIE's gaming monitors have been crafted to enhance each esports enthusiast's comfort and convenience, allowing them to fully focus on their in-game performance.
The XL-K series also includes the XL2411K, which comes as a 24 inch 144Hz monitor, and the XL2546K, a 24.5 inch 240Hz monitor, to suit the needs of all gamers.
About ZOWIE
ZOWIE was founded at the end of 2008. It is a brand dedicated to the development of professional esports equipment. At the time of its debut, there were only 3 hardworking employees and 1 product, to begin with. As there was no "esports" back then, ZOWIE had spent a lot of time gathering, listening, and engaging with competitive gamers/players on the internet, forum, and gaming community worldwide. That got us into the world of esports. For more information, visit zowie.benq.com.