Dreamcore, a true-blue Singaporean brand established in 2017, has grown today to be one of the biggest custom PC company in Singapore. A little bird even told us that Dreamcore is in the TOP 15 for OCBC's Emerging Enterprise Award!
On 25 November 2021, Dreamcore previewed its brand new Dream Centre – a hub for the company's growing operations. The Dream Centre, sleek, polished, and uh, dream-like (just take a look at its entrance below), is truly a testament to Dreamcore's success.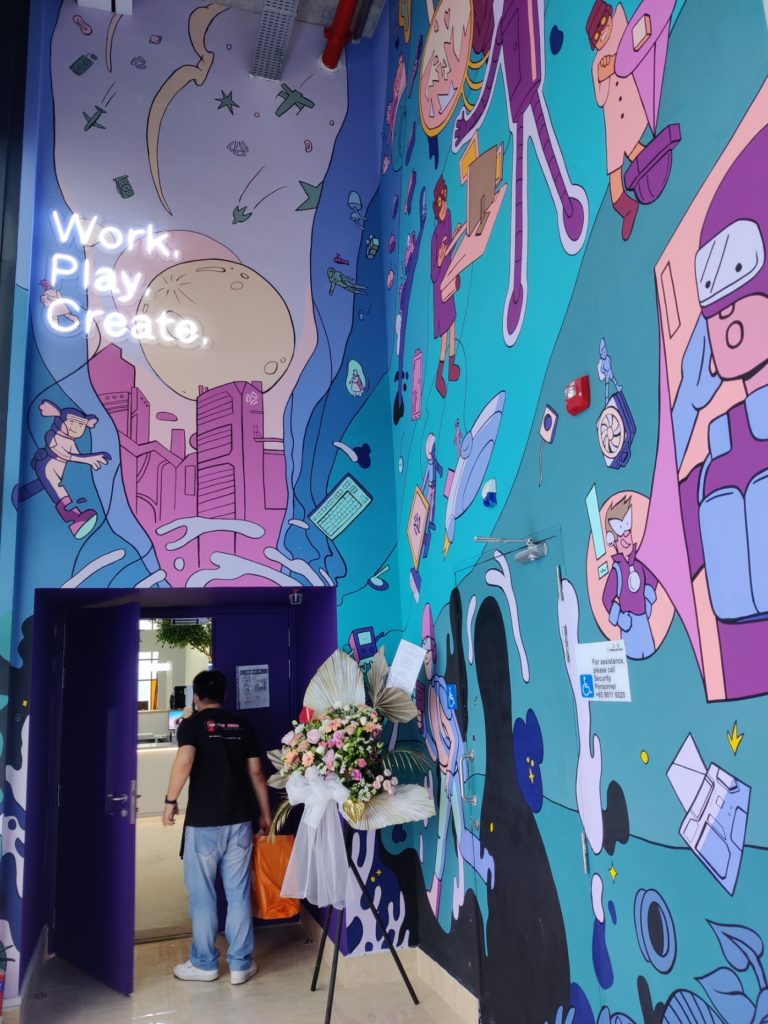 The new space houses Dreamcore's expanded office and production capacity, retail and service experience, an eSports training room and more.
The TechRevolutionist was honoured to have been invited to the sneak preview of this office, which will be open to the public from December 1 2021.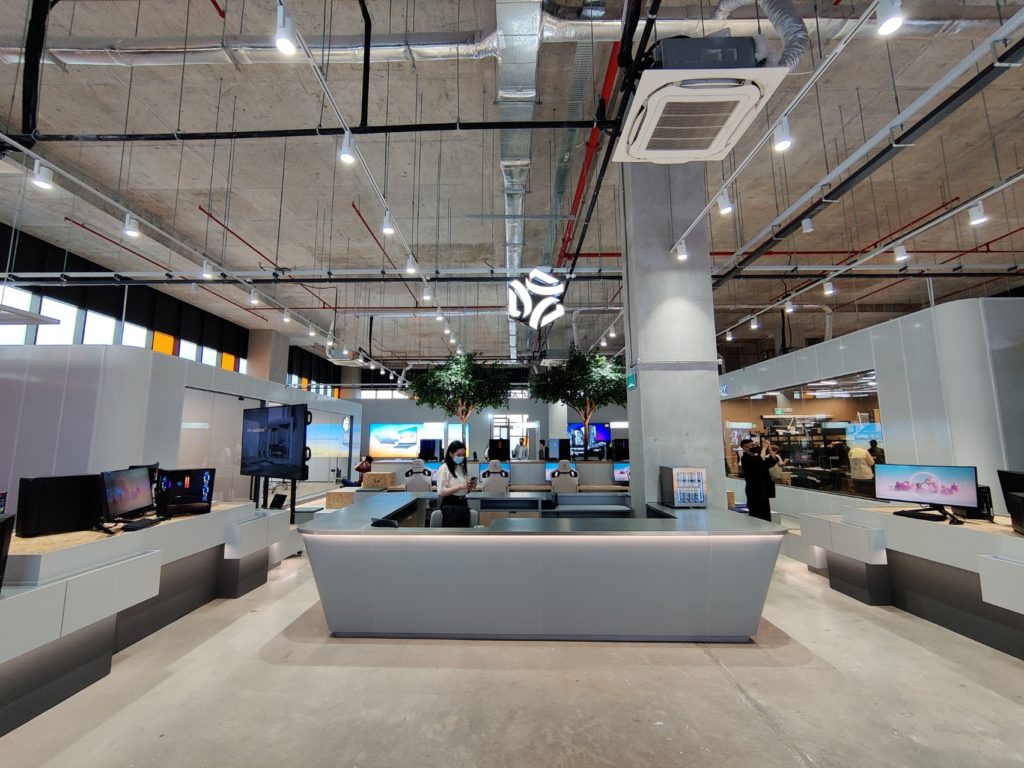 Singapore, 25 November 2021 – In celebration of its fifth anniversary, Singapore custom PC company Dreamcore today previewed its brand new Dream Centre – a hub for the company's growing operations. The 10,000 square-feet space houses the expanded Dreamcore office, retail, concierge and service zones and a state-of-the-art PC assembly and testing facility, designed to help advance Dreamcore's two key priorities – custom craft builds and a guided customer experience.
The Dream Centre provides an open, flexible environment that facilitates a range of experiences including product and brand showcases, activations, workshops, live events and competitions. It includes a dedicated eSports training facility, an integrated gaming experience center, a media production studio and brand spotlight zones.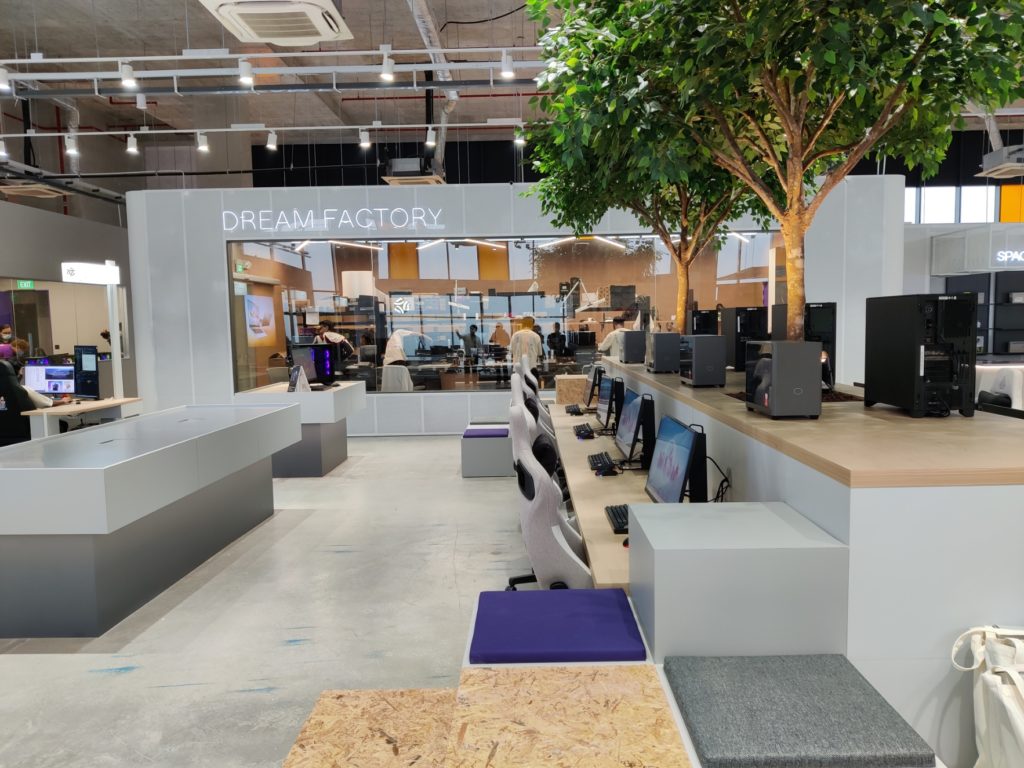 Founded in 2016 by three Singaporeans and a Top 15 recipient of the Emerging Enterprise Award 2021, Dreamcore aims to bring quality, customised PC builds to more people. It does this by demystifying the custom PC experience with a focus on trust and knowledge building, so that more consumers can achieve a dream build that helps them pursue their goals – be it in work, life, hobbies such as gaming, or talents like photography and content creation.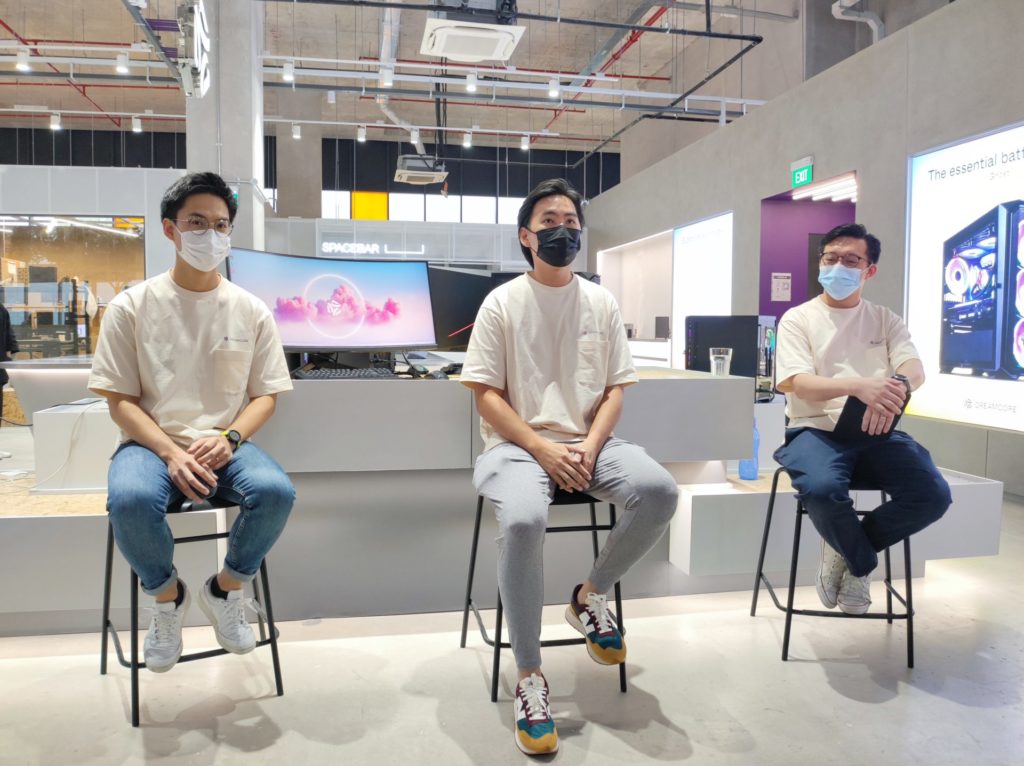 "People may have a certain perception of custom builds – and the challenge is helping them overcome certain barriers around the perceived complexity and hassle of it. It can be a smooth and informed process and that's what we serve to deliver," said Shaun Tan, founder and CEO of Dreamcore. 
Since its founding, Dreamcore has experienced swift growth, which was accelerated in 2020 when Singapore transitioned to working from home and more customers turned to Dreamcore for their ultimate custom PC set-up for work and play. In 2020, the team achieved more than double year-on-year revenue growth and a 50% increase in staff strength. The expansion of Dreamcore's team was particularly focused on the dedicated aftercare service team, allowing users to experience a holistic support experience, with faster turnaround times despite the increased volume of enquiries.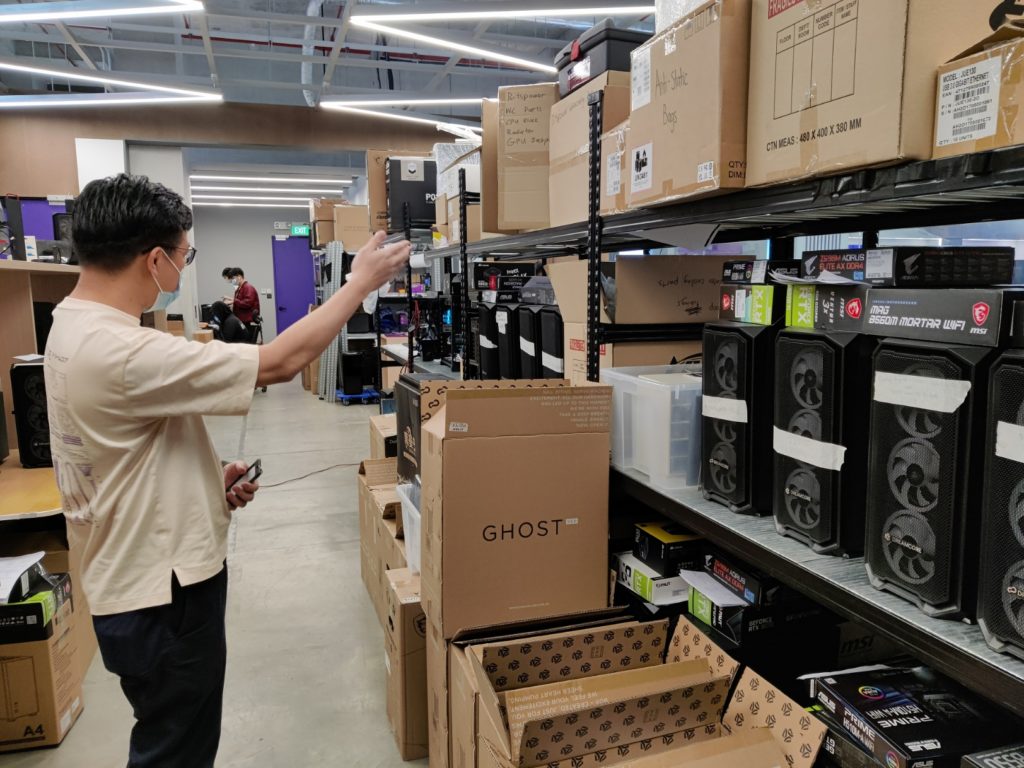 This year, with work from home remaining as the default, Dreamcore has seen demand match that of 2020, signalling a growing market for custom PCs in the future "new normal". In the next three years, Dreamcore is looking to grow its business two-fold, and continue to create top of the line products to meet the needs of content creators and professionals. 
It will also further its mission of building next-generation products for a wide range of audiences – from enterprise clients, to machine learning and AI scientists, to those seeking to leverage blockchain technology.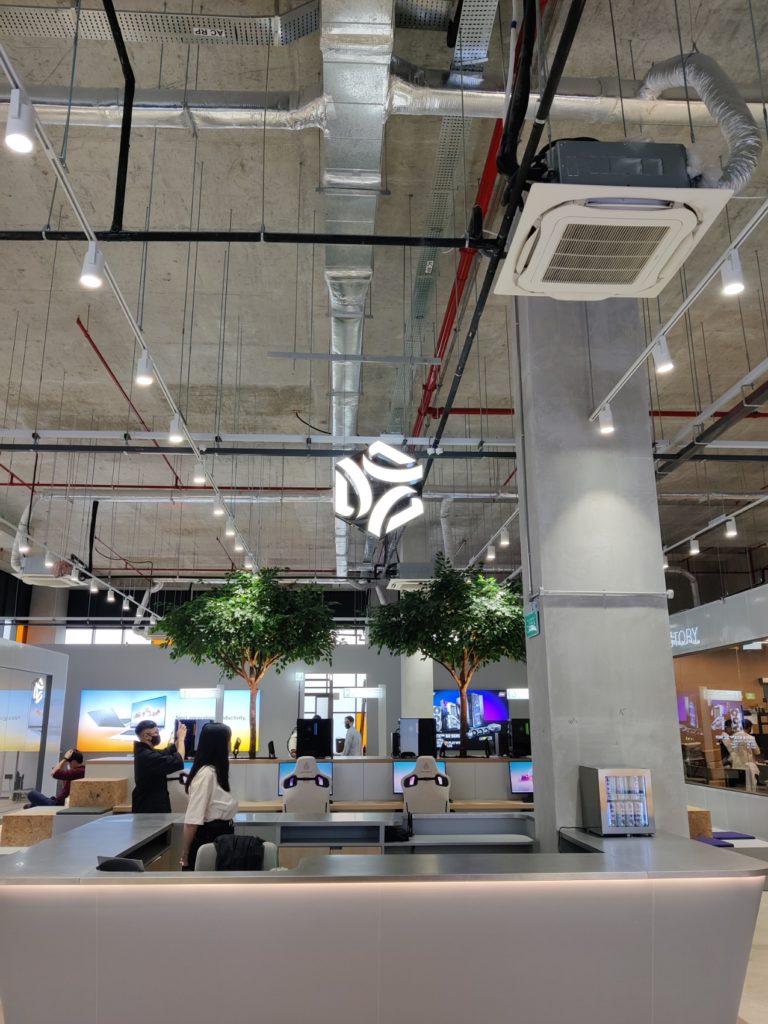 With the soft opening of the Dream Centre, Dreamcore sharpens its focus to provide the ultimate guided customer experience. Friendly staff will be on standby to share product recommendations. Customers can also approach the dedicated concierge at any time for assistance. Visitors to the showroom will be able to experience a variety of products first-hand, including custom water-cooled desktops and some of Dreamcore's most popular Dream Builds. Additionally, the newly conceived and interactive experiential gaming center will allow visitors to trial the high powered machines for themselves.
In the months to come, the company will also be enhancing its website experience, and introducing free workshops to help consumers get more out of their PC builds whether for content creation and editing, for their professions, or for their hobbies.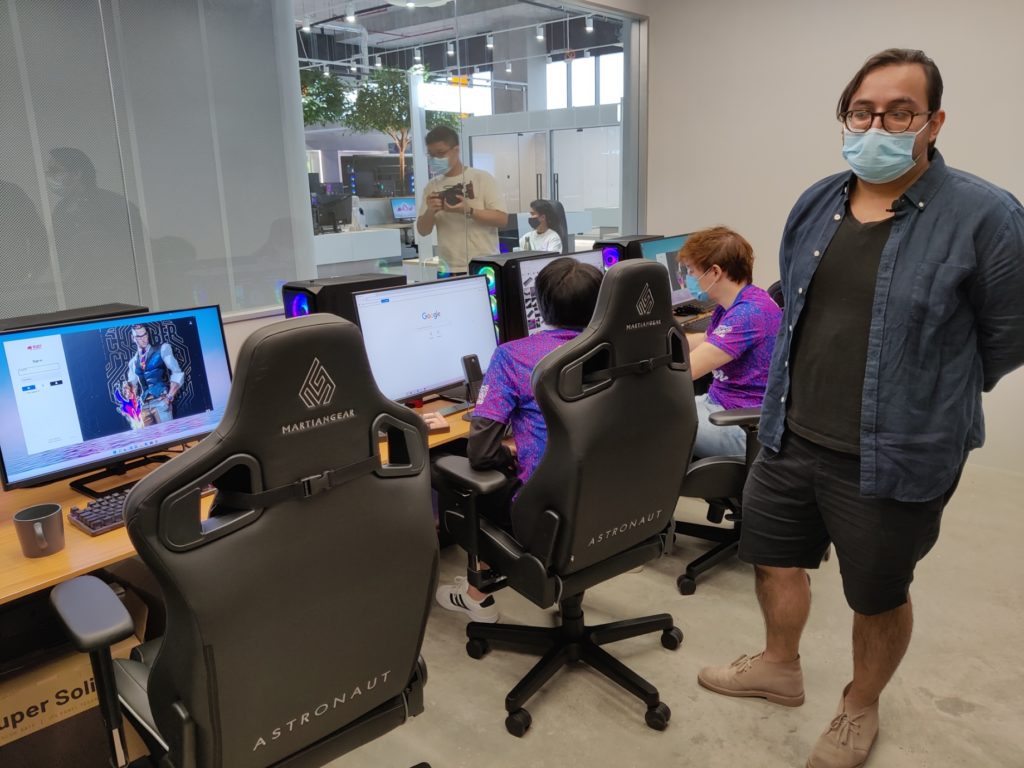 The space also houses a dedicated eSports training room to support the company's eSports partners such as Paper Rex, the only Southeast Asian representatives at this year's Valorant Champions Tour Masters, an international eSports tournament held in Berlin. 
"We're so proud of how far we've come in the last five year. The opening of the Dream Centre is testament to the hard work and dedication of each and every one of our team, the Dream-makers. We can't wait to welcome our customers to this space, so they can have an up close and personal experience of the custom PC building process," added Shaun.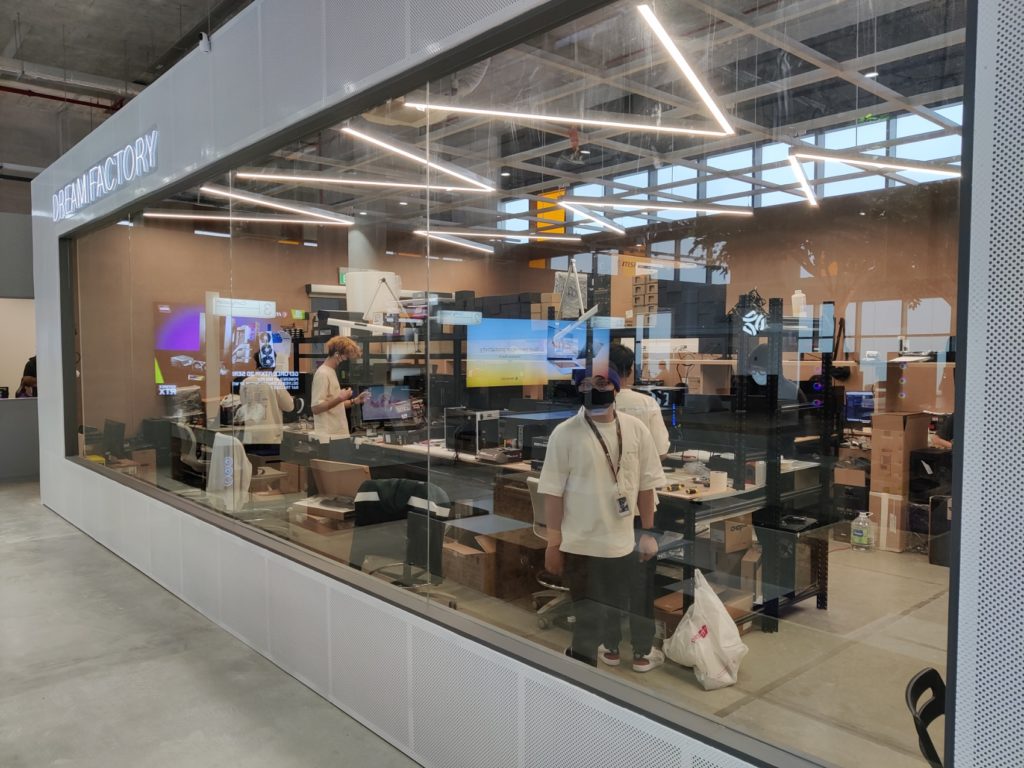 The Dream Centre is located at Precise Tree, 55 Kim Chuan Drive #09-01, Singapore 537098. It will be open to the public from 1 December 2021. Opening hours are 11am to 8pm from Mondays to Fridays, and 11am to 6pm on Saturdays and Sundays. The Dream Centre will be closed on public holidays. 
In celebration of its Dream Centre opening, Dreamcore will offer showroom-exclusive discounts and deals in December for visitors, such as storewide discount vouchers and free shipping. Visit the Dream Centre for more details on these special deals.
About Dreamcore 
Dreamcore was founded in 2016 to empower creators through next generation technology tools. Since then, Dreamcore has grown steadily to become Singapore's fastest-growing company in the market for custom-built PCs, offering innovative cutting-edge technology from bespoke computers and peripherals to enterprise solutions for AI and machine learning. 
Putting customers at the heart of its business, Dreamcore sets itself apart with transparent pricing, sincere service and a truly personalised guided experience. Dreamcore's purpose is to leverage design and technology to create high-performing and aesthetically beautiful workstations tailor-made for individual needs.