Ask any burgeoning business owner and they'd tell you that every successful business—whether it sells directly to consumers or to other firms—revolves around knowing and understanding customer needs. Amidst ever-changing customer expectations, the retailers and business owners of today must continually learn and re-learn their customers' demands and needs. 
That said, the process to gather information about your own customers isn't as straightforward as you would expect. In the physical retail space, you would want to have an automated method to know what types of customers are visiting, and what products they are looking out for.
With full understanding that retail analytics is the key that unlocks any business's competitive advantage, companies in the retail space are tapping onto retail analytics technologies to help themselves to leverage data to make better business decisions.
The challenges: Limitations of existing processors
At the heart of retail analytics is collecting and analyzing data from sales, inventory, and customers to improve business processes and marketing. Such data mining practices involve large sets of data and powerful processors to manage the data. 
A server that collects and processes analytics data must do so in realtime, and handle thousands or even more instructions at a time. Furthermore, such higher performance computers must also carry out their work efficiently to ensure sustainability for a business.
Usually, to meet such computation demands, a single workstation/server will require two or more processors. However, most multi-processor systems can't perform as well as single-processor systems due to the increased latency to share resources across processors. Also, applications and services need to be optimized to better take advantage of such multi-processor systems. 
Having a single-processor system also brings about benefits in energy-efficiency, cost effectiveness and reduced complexity.
The AMD Ryzen Threadripper PRO 3995WX is a processor created for workstations and servers which targets such requirements. It's one of the processors in the market that boasts a large number of compute cores on a single CPU, well suited for the retail analytics use case. Such setups could only be possible with a multi-processor system in the past, based on offerings from Intel. 
The solution: AMD Ryzen™ Threadripper™ PRO 3995WX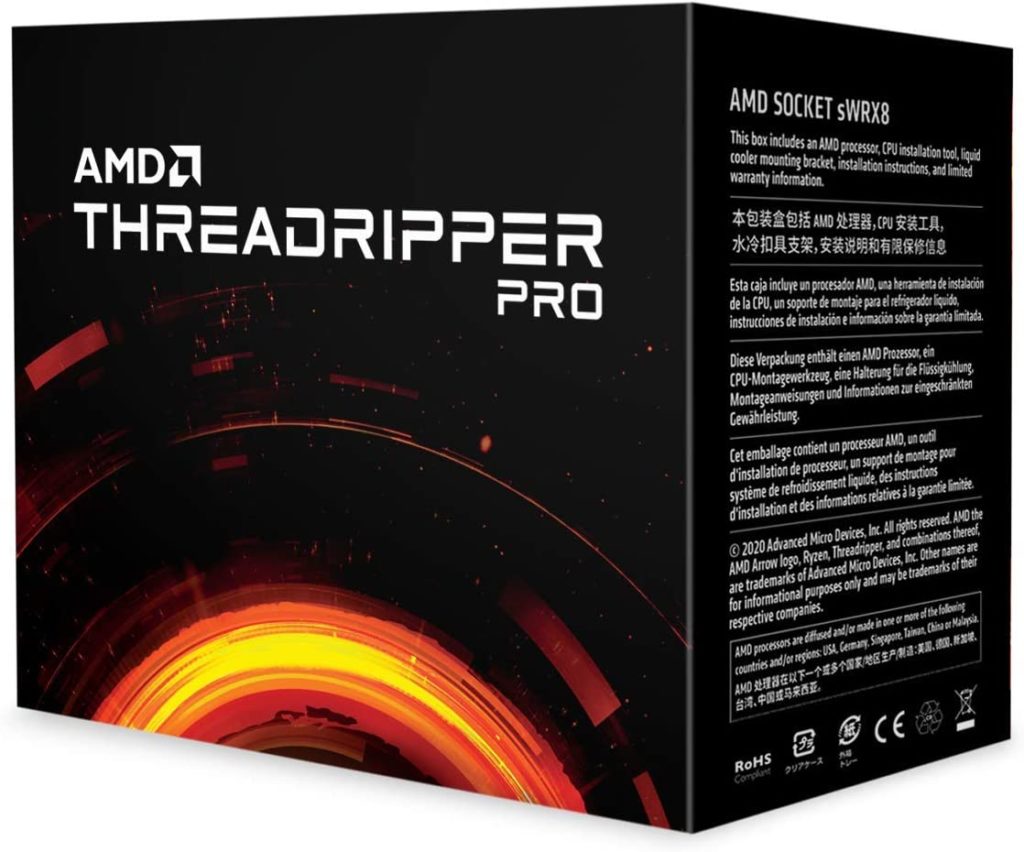 The AMD Ryzen™ Threadripper™ PRO 3995WX Processor comes with 64 cores and unrivalled bandwidth built with enterprise-grade AMD PRO technologies. The AMD processor uniquely offers full spectrum compute capabilities with unmatched core counts for multi-threaded workloads plus high-frequency single-core performance for lightly threaded workloads. This would be a great fit for the retail analytics compute processes.
Built for the most demanding professional environments, AMD Ryzen Threadripper PRO Processors offers the power to rapidly process vast amounts of data to let professional users do more with their time. The AMD Ryzen™ Threadripper™ PRO 3995WX also offers industry-leading memory bandwidth with 8 channel ECC RDIMM, LRDIMM and UDIMM DDR4-3200 memory support, and 2TB memory support (which is up to double the capacity offered by the competition).
The processor is also equipped with AMD PRO technologies offering a variety of enterprise grade features like built-in security features to help protect sensitive data, full memory encryption to help prevent physical attacks on sensitive data, simplified deployment, imaging, and management features that are compatible with the user's current infrastructure.
With the unmatched performance of the Threadripper™ Pro 3995WX, even when compared with competing dual-processor systems, AMD Ryzen Threadripper PRO Processors redefine the workstation landscape to offer a new level of connectivity and bandwidth. 
The Setup

| | |
| --- | --- |
| Specs | Main System |
| CPU | AMD Ryzen Threadripper PRO 3995WX |
| RAM | Samsung ECC Memory DDR4-2400 32GB x 8 (256GB) |
| Main Storage | Kioxia Exceria Plus 1TB |
| GPU | NVIDIA TESLA T4 |
| Motherboard | GIGABYTE WRX80-SU8-IPMI |
| CPU Cooler | Threadripper PRO Server CPU Cooler |
| OS | CENTOS 7.6 |
|   |   |
The AMD Ryzen Threadripper PRO 3995WX is compatible with the sWRX80 socket motherboard. There aren't many WRX80 based motherboards available in the market. The two most common ones are the Gigabyte WRX80-SU8-IPMI and ASUS Pro WS WRX80E-SAGE SE WIFI. In our setup, we had the Gigabyte WRX80-SU8-IPMI as it features more enterprise features which are essential for our server setup. 
The custom server was built with the above specifications and ran on CENTOS 7.6 with a custom retail analytics software. Data is captured mainly from visual analysis, and is done with the setup of multiple CCTV cameras throughout a retail space.
The impact: Implementations in retail analytics 
With the AMD Ryzen™ Threadripper™ PRO 3995WX, the retail analytics software is able to utilize all of the 128 threads to process the vast amount of streaming data in real-time. It also caters for future expansion with the support for even more video channels for analysis. System integrators can even choose to setup analysis on multiple shops with just a single server. Essentially, the AMD Ryzen Threadripper PRO 3995WX caters for excellent scalability for expansion of the breadth and depth of analysis.

Demographics analysis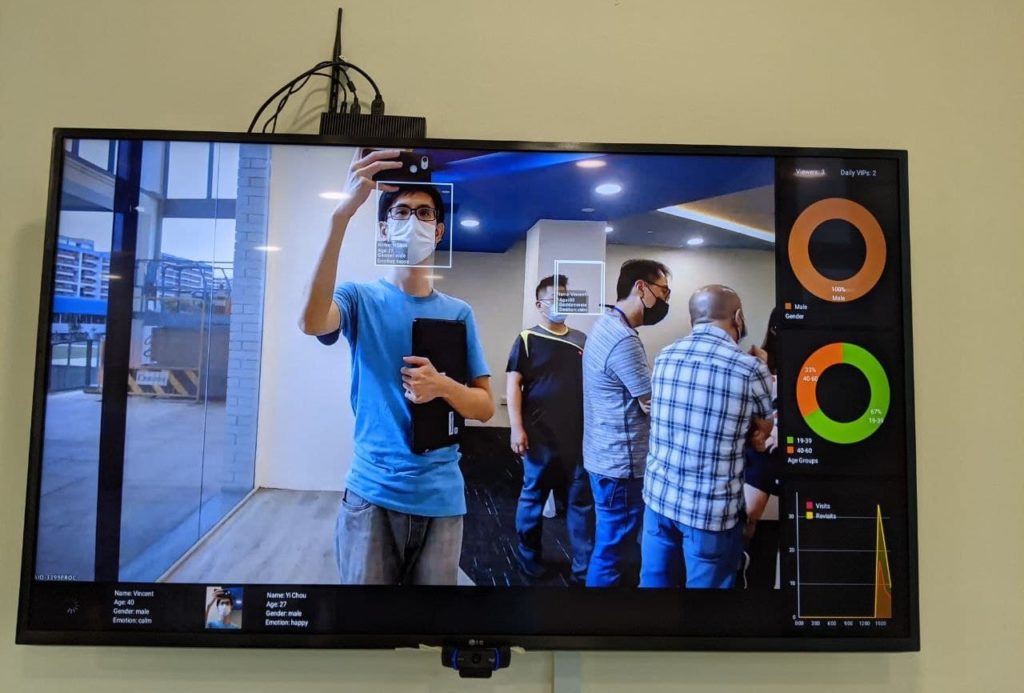 Part of understanding the needs of one's customers is to understand the demographic profiles of potential customers passing by their stores. This information can then be used to make business decisions that can impact the future direction of the retailer. It also aids in identifying the types of customers in the area, particularly the age group and gender.
Visitor footfall analysis
The AMD Ryzen™ Threadripper™ PRO 3995WX has also enabled visitor footfall analysis by processing data from multiple video sources. This allows the software to track the traffic of a given store. The analysis provides retailers with valuable information such as: "How many people visit the shop at a certain time of the day?", "How many customers are revisits?", "How many times do they revisit over a period of time?", and more. 
Retailers can then identify at any time of day – how many purchasing opportunities they have in-store and crucially, by incorporating that with sales data – how many they are missing. 
VIP management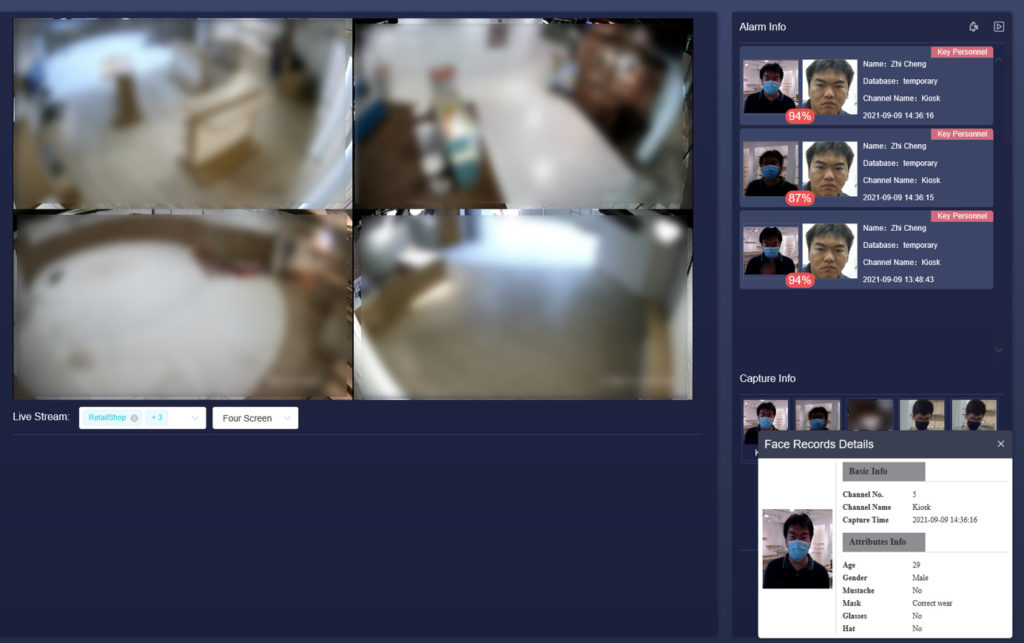 With a VIP management solution enabled, shopkeepers will be automatically alerted when a VIP or a recognized face enters the shop premises. This allows shopkeepers to anticipate the unique needs of each customer. If necessary, they can then cater special treatment for their esteemed clients to provide an individualized shopping experience to them. 
Queue management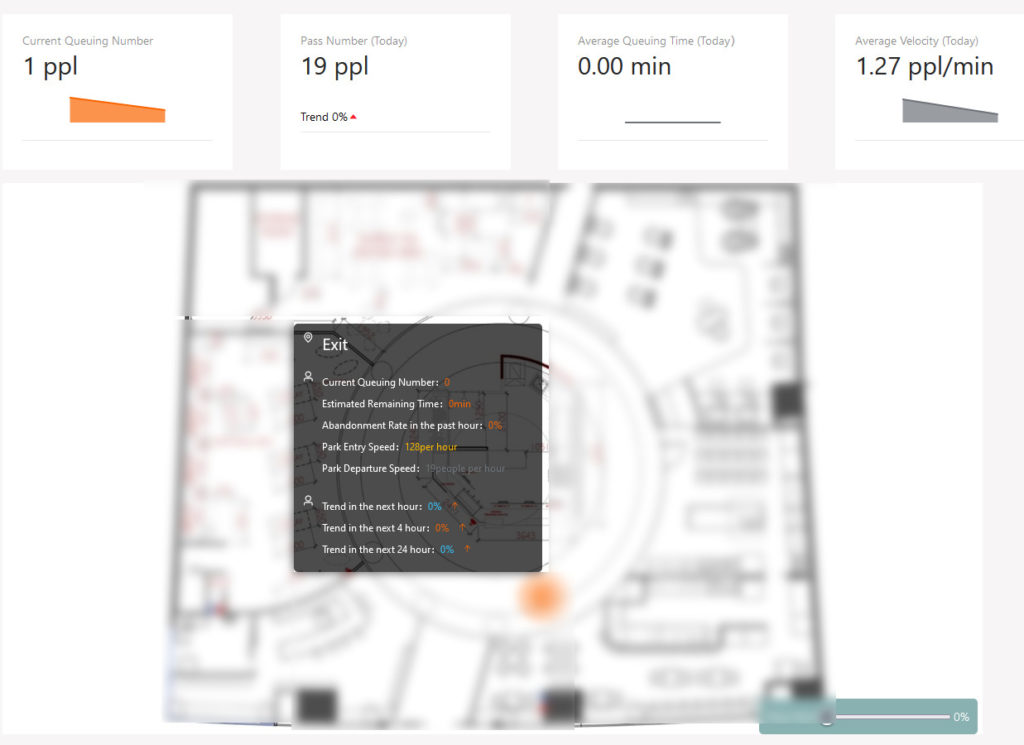 Another use case enabled by retail analytics is queue management. With queue management analytics, business owners can identify how long someone has been queuing and how long a queue is. This could help retailers improve their operational procedures to reduce wait times and increase customer satisfaction. Moreover, they can also measure the productivity of their staff at the sale counters, or even make use of the data to strategize and open more sales counters at a specific time of the day. Essentially, such analytics allows the identification of bottlenecks to business processes.
Targeted advertisement
In terms of targeted advertising, a camera was placed in front of each advertisement display. This display is able to intelligently target passersby based on age and gender to help retailers nail down their target demographics and reach the right audience in the right place, at the right time.
Impacts beyond retail analytics
The COVID-19 pandemic has changed the way we live, work and play. Similarly, it has far-reaching consequences on the way that consumers shop and interact with retailers. Safety in retail during the pandemic has taken the front seat and the AMD Ryzen™ Threadripper™ PRO 3995WX has enabled the tracing of crowd density and social distancing with the same data from retail analytics.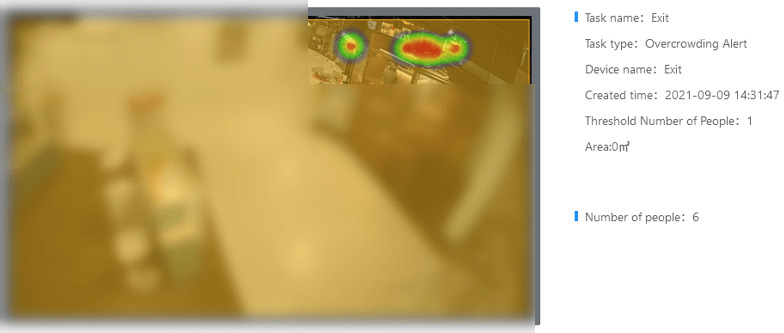 Specifically, the processor has allowed for routine checks for store overcrowding, for customers (or employees) who are not wearing a mask or have worn it incorrectly, or for safe distancing within the store premises.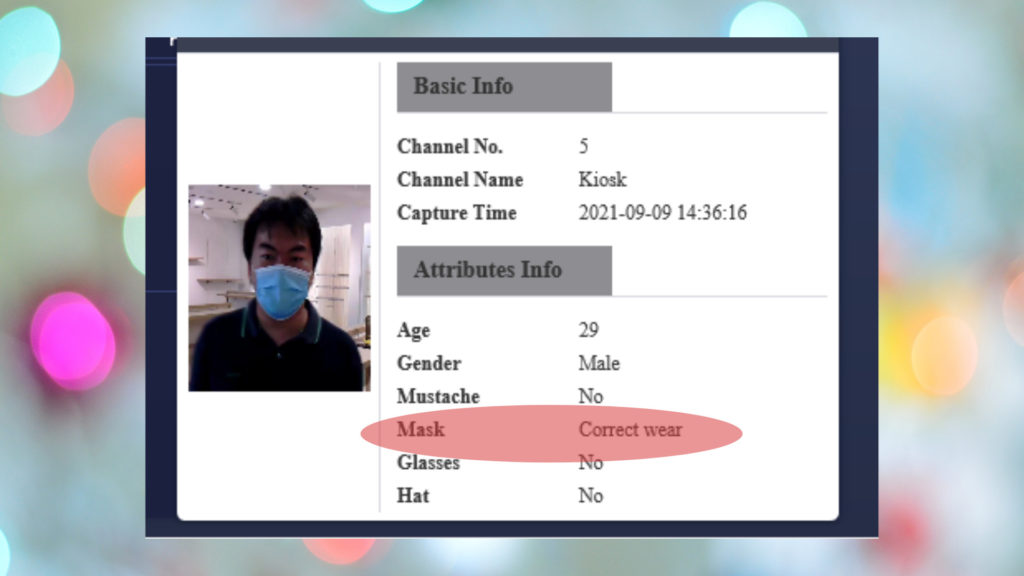 AMD Ryzen™ Threadripper™ Pro 3995WX Processor: Next-Level Retail Analytics 
With full understanding that data is king in the 21st century, AMD Ryzen™ Threadripper™ Pro line of products is set to power the next-level retail analytics for the shops of tomorrow.
The retail analytics solution is integrated by T05 Technologies Pte. Ltd.
About T05 Technologies Pte. Ltd.
T05 Technologies Pte. Ltd. is a global technology solutions provider based in Singapore. T05 Technologies solves the most important challenges facing today's businesses. With a portfolio of over 100 successfully completed projects, T05 Technologies dwells into different industries such as finance, healthcare, manufacturing, education, defense and F&B. T05 Technologies also owns T05 Pay, a payment integration provider, The Tech Revolutionist, a technology media site and HouseTrac, a HR Tool for the service industry.