Huawei's latest 13.9" flagship laptop will be available from 24 April 2021
Featuring stunning 3K touchscreen display with ultra-slim bezels for borderless experience
New colour variant in Emerald Green to be introduced in Singapore
SINGAPORE, 21 April 2021 – Huawei today announced the launch of the newly upgraded HUAWEI MateBook X Pro 2021, featuring the latest 11th Gen Intel® Core™ i7 Processor. The MateBook X Pro 2021 inherits the DNA of its predecessor to offer a premium build with powerful performance and all-scenario intelligent user experience – making it the perfect productivity companion for working professionals and content creators.
The new HUAWEI MateBook X Pro is packed with a slew of upgrades including an enhanced processor, new smart heat dissipation system using HUAWEI Shark fin dual fan design with a higher density of thinner S-shaped blades and an upgraded HUAWEI Free Touch touchpad that offers smoother feedback with every press and movement of your fingers. On top of this, the HUAWEI MateBook X Pro also supports Wi-Fi 6 network for faster and more stable connection.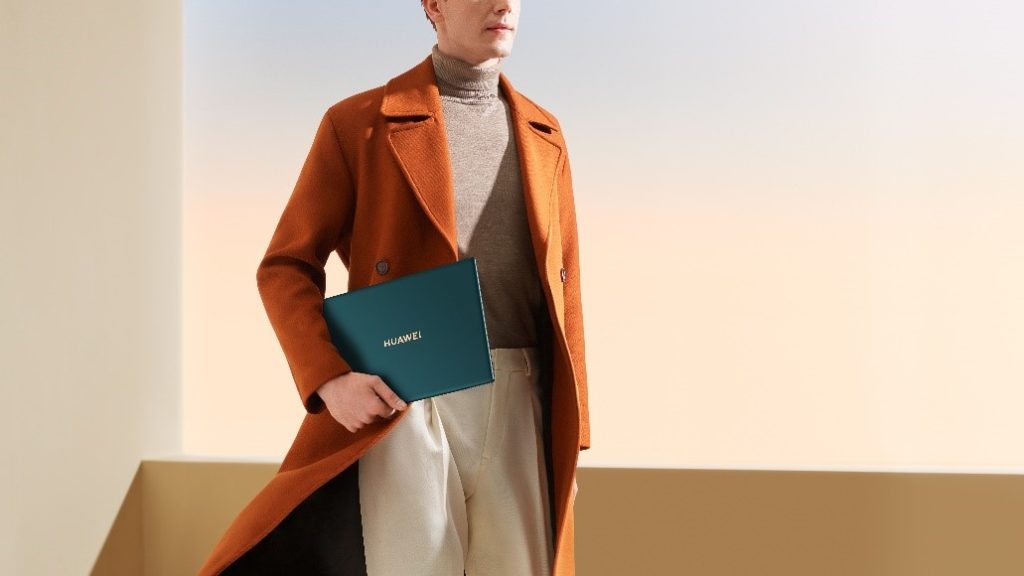 Lightweight and Machined to Perfection
To celebrate the company's fifth year in the PC business, Huawei will debut the Emerald Green variant of the MateBook X Pro, introducing a new colour design for the first time in Singapore alongside its classic Space Grey variant.
The ultra-slim metal body of the HUAWEI MateBook X Pro was manufactured through CNC technology and finely polished through high-precision surfacing processes, making for a seamless and comfortable feel in the hand.
Measuring just 14.6mm thick and weighing as little as 1.33kg[1], the HUAWEI MateBook X Pro is a portable and convenient device for mobile productivity.
Powerful Performance to Fuel Creativity and Efficiency
The ultra-portable MateBook X Pro proves that great things do come in small packages. Equipped with an 11th Gen Intel® Core™ i7 Processor, 16GB RAM and Iris® Xe Graphics, the latest HUAWEI MateBook X Pro is geared to tackle everyday tasks with ease. Furthermore, the powerful combination of the HUAWEI Shark Fin dual fan design and air-cooled ultra-thin VC technology delivers silent yet highly efficient heat dissipation performance.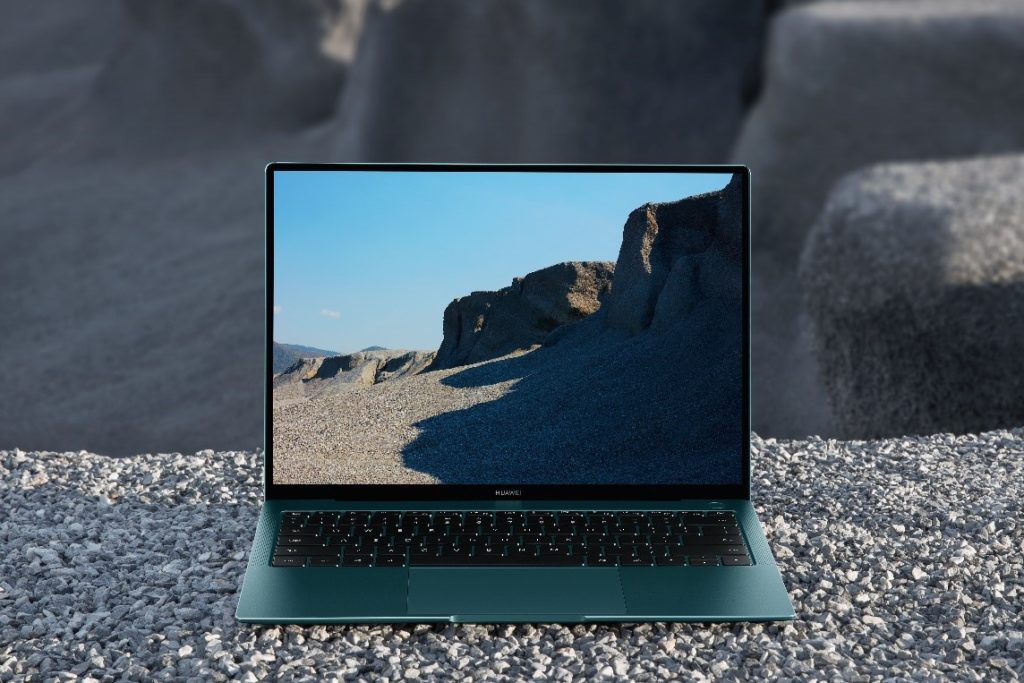 Content creators will also be delighted with the laptop's FullView touchscreen display. With a 3K LTPS display and a 91 percent screen-to-body ratio, the HUAWEI MateBook X Pro offers high-definition and realistic viewing, bringing the screen to life and maximising the on-screen visual journey. Meanwhile, its 3:2 aspect screen ratio built for productivity, enabling users to browse and create with ease. The high-precision multi-point touch screen and three-finger swipe screenshot gesture emulate a mobile-like experience for users.
Despite its thin and lightweight form, the HUAWEI MateBook X Pro is packed with energy. With a 56 Wh[2] battery and Huawei's intelligent power management system, you have a long and exciting life ahead of you after every charge. It also supports reverse charging when switched off, so you can travel without worrying about the power. The 65W USB-C pocket charger not only provides fast charging for HUAWEI MateBooks, but also supports HUAWEI SuperCharge for HUAWEI phones and tablets[3], so you can use it for multiple purposes.
In addition, the HUAWEI MateBook X Pro features two fully functional USB-C ports that enable two-way data transfer, charging and connection with external devices, versatile enough to support the user through every aspect of work and life.
New Intuitive Touchpad
HUAWEI MateBook X Pro 2021 introduces the new HUAWEI Free Touch to upgrade touch control experience. The spacious touchpad offers an unrestricted experience, with full vibration feedback to open up a new level of interaction. The Huawei Share connectivity area is embedded beneath the touchpad, allowing the user's mobile phone and notebook to be easily interconnected with a single touch.
Enjoy Intelligent, Seamless Experience with Huawei Share
The HUAWEI MateBook X Pro 2021 supports Huawei Share, which allows laptops and phones to work together and interact wirelessly, allowing users to experience a greater level of efficiency. Users can transfer files between their laptop and phone more easily, or open and edit files from the phone directly on the laptop. There's also no need to pick up your phone either; your laptop can make and receive audio and video calls, making it easier to chat in whatever way works for you. Once paired, your laptop can connect to your mobile phone's network with a single click, meaning you can stay online at all times.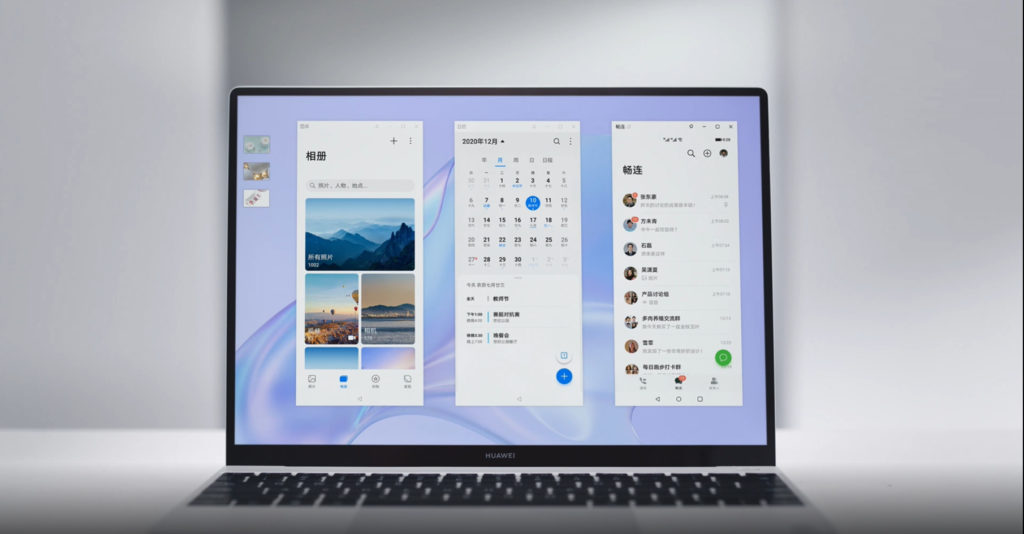 The Multi-screen Collaboration feature on Huawei Share allows users to split their phone with their HUAWEI MateBook X Pro, enabling them to operate up to three mobile apps at the same time on the laptop[4]. This means the laptop can be used to multi-task more efficiently by bringing multiple devices together onto one screen.
Local Availability and Pricing
The new HUAWEI MateBook X Pro 2021 will be available from 24 April 2021 at a retail price of S$2,598. Customers can purchase from any Huawei Experience Stores, selected consumer electronic stores* or Huawei Official Store in Lazada and Shopee.
What's more, for every purchase of the new HUAWEI MateBook X Pro 2021, customers will also receive a free gift bundle worth $663 which includes a HUAWEI Watch GT 2 Elite Edition, Bluetooth mouse, backpack and 1-year extended warranty, while stocks last.
Product
Colours available
Configuration
Price
HUAWEI MateBook X Pro 2021

11th Gen Intel® Core™

i7-1165G7 Processor

·         Space Grey

·         Emerald Green

16GB RAM +

1TB SSD

S$2,598
While stocks last.
*Selected consumer electronic stores:
For more information, visit https://consumer.huawei.com/sg/
###
About Huawei Consumer BG
Huawei's products and services are available in more than 170 countries and are used by a third of the world's population. Sixteen R&D centers have been set up in the United States, Germany, Sweden, Russia, India and China. Huawei Consumer BG is one of Huawei's three business units and covers smartphones, PC and tablets, wearables and cloud services, etc. Huawei's global network is built on almost 30 years of expertise in the telecom industry and is dedicated to delivering the latest technological advances to consumers around the world.
For more information please visit: https://consumer.huawei.com/sg/ or find us @huaweimobilesg on social media.
[1] Data comes from Huawei labs. The thickness does not include the foot pads and the actual product thickness may vary. Data comes from Huawei labs. The actual product weight may vary according to the product's configuration, manufacturing techniques, and calculation methods
[2] Rated capacity
[3] The 65W adaptor is compatible with Huawei smartphones that support SuperCharge protocol including HUAWEI Mate 40 Pro, Mate 40, P40 Pro, P40 and Mate 30. Please contact Huawei customer service team on 950800 for the latest supported smartphone models before you make a purchase.
[4] The updated Huawei Share Multi-screen Collaboration is only supported on Huawei smartphones that run EMUI 11.0 or above and HUAWEI MateBooks with PC Manager updated to 11.0 version or above. Only selected file types and mobile apps are compatible. For more information, please call Huawei's customer service team on 950800.