Singapore, 8 April 2021 – Discover the potential of a mouse with the release of the SuperSolid Gemini One, a wired mouse that packs a punch with an extensive set of customisable features. Developed by local startup Dreamcore, which builds next generation tools aimed at empowering creators and consumers of digital content, the  SuperSolid Gemini One offers the best performance for both work and play.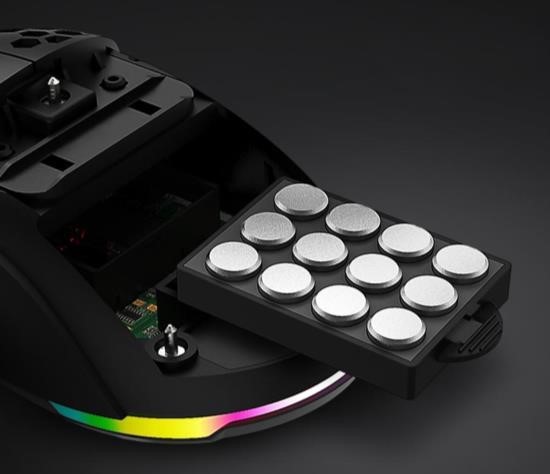 The weight of a mouse significantly influences its useability. Avid gamers may wish for a more weighted mouse to increase their precision, while creatives who spend long hours on their computers may wish for a lighter mouse to reduce hand fatigue. The SuperSolid Gemini One caters to all weight needs and preferences with 12 weights pre-packed into the mouse, each at 1.25g, so that users can easily vary the weight of their mouse from 75g to 97g with a simple modification.
For increased user comfort, the mouse comes with interchangeable magnetic covers, one solid and one with a honeycomb design that shaves a further 3g off the total weight. The honeycomb design also allows for maximised airflow, preventing sweaty palms regardless of heat and hours spent on the computer.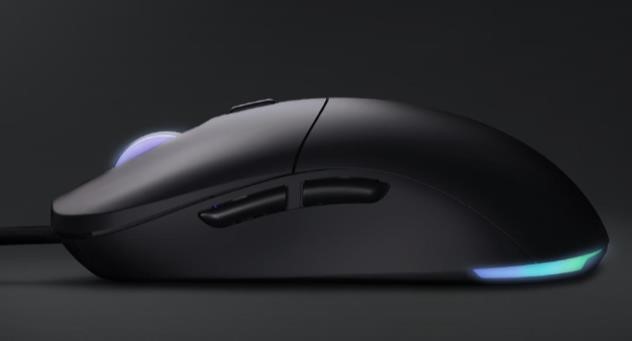 To add another layer of customisation, the four side buttons have interchangeable covers to suit workflow needs. Each button is a magnetically attached raised cover, which can be magnetically detached and swapped out for flat pieces. This makes the mouse ambidextrous by enabling left-handed users to use only the buttons on the right side for intuitive and easier access, while right-handed users can use the buttons on the left side.
Shaun Tan, co-founder and Chief Executive Officer of Dreamcore, said, "We know how hard it can be for our customers to find one mouse that fulfills all their needs, whether they are hardcore gamers, dedicated creatives or casual everyday users. That is why we worked to create a mouse that can cater to the various daily needs of every customer. Flexible and innovative technology is at the core of what we create at Dreamcore, and the Gemini One is an example of how a simple product can enhance the experience of using a computer beyond what you may expect."
Other features of the mouse that make it a cut above the rest include its symmetrical design, making it perfect for ambidextrous use, and the top of the line 16K DPI Pixart 3389 sensor. It also comes with an ultralight and flexible FCC compliant paracord cable and 1000Hz polling rate for a lag-free experience.
The SuperSolid Gemini One is available at $89 on the Dreamcore Official Store on Lazada and $69 when bundled with a Dreamcore PC on Dreamcore's website. A wireless version of the SuperSolid Gemini One will be made available later this year.
Full specifications for the SuperSolid Gemini One can be found in the appendix below. More information can also be found here.
About Dreamcore
Dreamcore was founded in 2016 to empower creators through next generation technology tools. Since then, Dreamcore has grown steadily to become Singapore's second leading company in the market for custom-built PCs, offering innovative cutting-edge technology from bespoke computers and peripherals to enterprise solutions for AI and machine learning.
Putting customers at the heart of its business, Dreamcore sets itself apart with transparent pricing, sincere service and a truly personalised guided experience. Dreamcore's purpose is to leverage design and technology to create high-performing and aesthetically beautiful workstations tailor-made for individual needs.
About SuperSolid
SuperSolid is a sister brand of Dreamcore that develops computer peripherals. Committed to making bestin-class technology accessible to everyone at affordable prices, SuperSolid's range of products meet the diverse needs of gamers, creators, and everyman content consumers.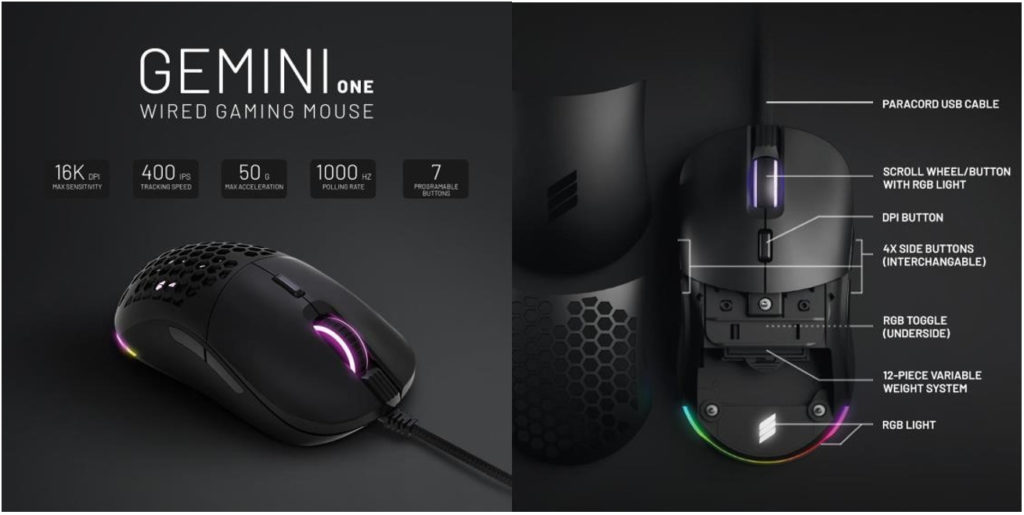 The Gemini One features:
Premium Pixart 3389 image sensor
16,000 DPI Maximum Sensitivity
400ips tracking speed
50G max acceleration
1000Hz polling rate
7 programmable buttons
Sleek RGB underglow