The Radeon RX 6700 XT is the newest addition to the lineup of RDNA 2 based graphics card from AMD. Unlike its bigger brothers, the Radeon RX 6900 and RX 6800 series which target a smooth gameplay at 4K resolution, the new Radeon RX 6700 XT shifts its focus to the more mainstream 1440p gamers.
Just over the past year, there has been an increase of 44% of 1440p monitors shipped. Most of these 1440p displays shipped also comes with high refresh rate of beyond 100Hz. This has shown the trend of gamers going for higher resolution and fast refresh rate displays. However, not many graphics card out in the market target this segment of gamers.
The AMD Radeon RX 6700 XT aims to fill the gap in this segment. This new graphics card has been engineered to produce high performance levels in games with max settings when played at 1440p resolution.
Thanks to the support from AMD, we have gotten the chance to preview this new graphics card before it's actual launch. Let's take a closer look to see if this new product is really as good as what it claims to be.
The AMD Radeon RX 6700 XT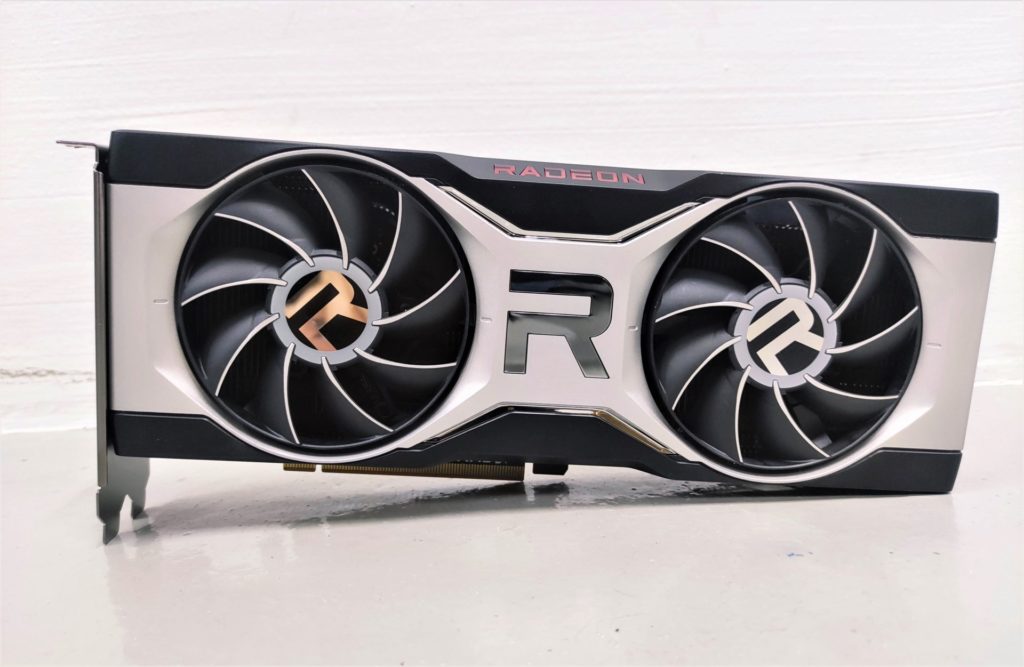 The AMD Radeon RX 6700 XT is pretty much a scaled down version of its bigger brothers. When compared to the flagship Radeon RX 6900 XT, the Radeon RX 6700 XT has half the number of compute units and stream processors. However, as this new graphics card also consumes less power, it was able to be clocked at a higher core frequency in order to further increase performance.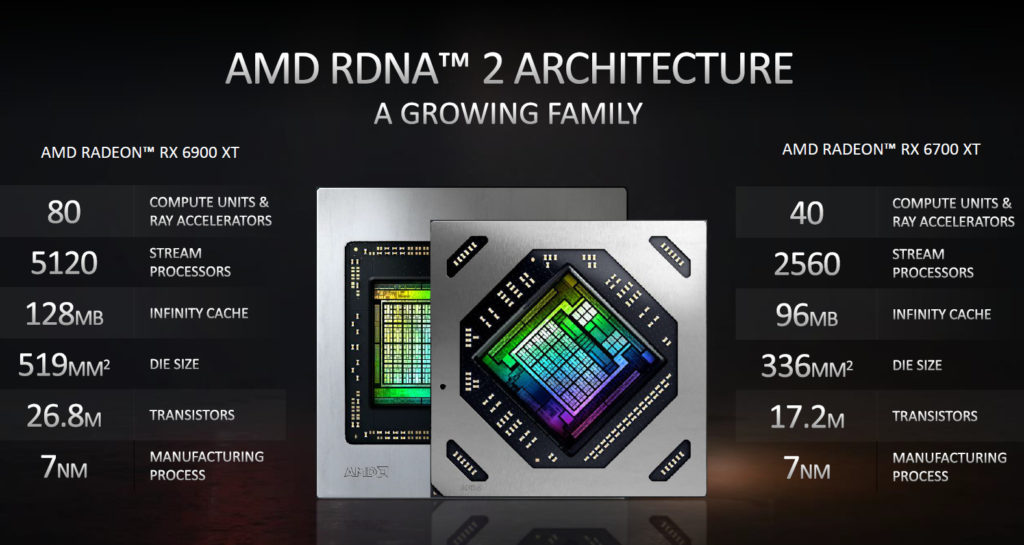 One of the key points about the RX 6700 XT is that it is equipped with 12GB of GDDR6 video memory. AMD found that having 8GB of VRAM while playing games in 1440p resolution may be insufficient, especially when gaming at max settings. To ensure that their product performs better than competition in such a scenario, the Radeon RX 6700 XT offers the added dedicated video memory. This gives the card an edge over its direct competitors, the NVIDIA RTX 3060Ti and RTX 3070, which both only have 8GB of VRAM.
| | | | |
| --- | --- | --- | --- |
| | RX 6700 XT | RX 6800 XT | RX 6900 XT |
| GPU | Navi 22 | Navi 21 | Navi 21 |
| Interface | PCI Express 4.0 | PCI Express 4.0 | PCI Express 4.0 |
| GPU cores | 2,560 stream processors | 4,608 stream processors | 5,120 stream processors |
| Ray tracing cores | 40 | 72 | 80 |
| Base clock | 2,321 MHz | 1,825 MHz | 1,825 MHz |
| Game clock | 2,424 MHz | 2,015 MHz | 2,015 MHz |
| Boost clock | 2,581 MHz | 2,250MHz | 2,250MHz |
| Memory | 12GB GDDR6 + 96MB Infinity Cache | 16GB GDDR6 + 128MB Infinity Cache | 16GB GDDR6 + 128MB Infinity Cache |
| Memory bus | 192-bit | 256-bit | 256-bit |
| Bandwidth | 384GBps | 512GBps | 512GBps |
| TDP | 230 watts | 300 watts | 300 watts |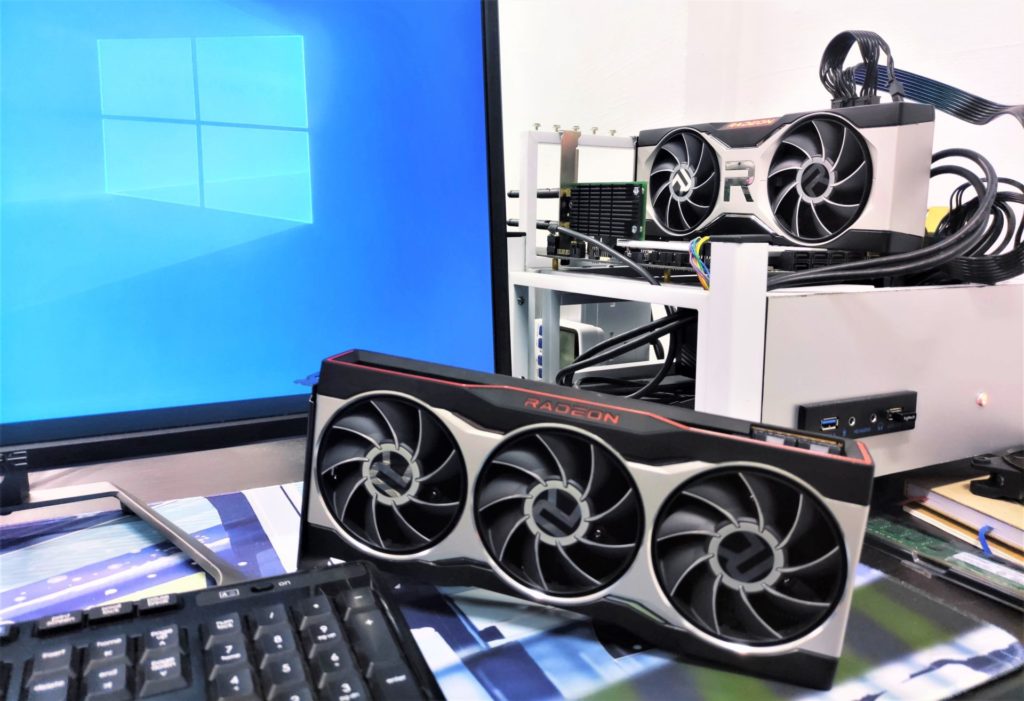 The AMD Radeon RX 6700 XT (shown on the test bench) has one less fan than the RX 6800 and RX 6900 (shown on the table) series graphics card. It also consumes less power at a 230W TDP.
The card required a single 8-pin and 6-pin power plug to power it up. Also, this reference design card comes with 3 x Display Port and 1 x HDMI port output.
Despite it being a more affordable option for gamers looking for a new graphics card, the AMD Radeon RX 6700 XT still features a very decent cooling solution. It has a specially designed and optimized heatpipe and heatsink combination to ensure that heat can effectively be dissipated from the card. It is also equipped with a die-cast aluminum frame and metallic back-plate that gives the card its strength. AMD has also used high efficiency power phases, a 10-layer PCB with 2 layers of 2 oz. copper to ensure that the card remains stable and reliable in the most demanding scenarios.
Testing Objectives and Setup
In our tests, we compared the AMD Radeon RX 6700 XT (Reference Design) with the NVIDIA GeForce RTX 3070 graphics card (GIGABYTE GeForce RTX 3070 Gaming OC) and Radeon RX 6800. We would like to find out how this card performs, so that you can make a more informed choice when making the decision to purchase a new graphics card in this segment.
Our Benchmarks are conducted with the following settings:
Benchmark Test
Settings
API
3DMark Time Spy
Default
DirextX12
3DMark Fire Strike
Default
DirectX11
3DMark Port Royal
Default
–
3DMark Ray Tracing Feature Test
Default
–
Far Cry New Dawn
High
DirectX11
Deus Ex Mankind Divided
High
DirectX12
Total War Warhammer 2 (Battle)
High
DirectX11
Tom Clancy Division 2
High
DirectX12
Assassins Creed Odyssey
High
DirectX11
DOTA 2
Best Looking
DirectX11
Final Fantasy XV Benchmark
High
DirectX11
World of Tanks enCore
Ultra
DirectX11
F1 2018 Australia
High
Direct X11
Shadow of the Tomb Raider
(1) High
(2) High with Ray Tracing
DirectX12
Middle Earth Shadow of War
High
DirectX11
Metro – Exodus
High
DirectX12
Metro – Exodus (RTX)
(1) Ray Tracing w DLSS
(2) Ray Tracing only
DirectX12
World War Z
Ultra
Vulkan
Tom Clancy Ghost Recon Breakpoint
High
Vulkan
Dirt 5
High (with Ray Tracing)
DirectX 12
Our system is set up as such: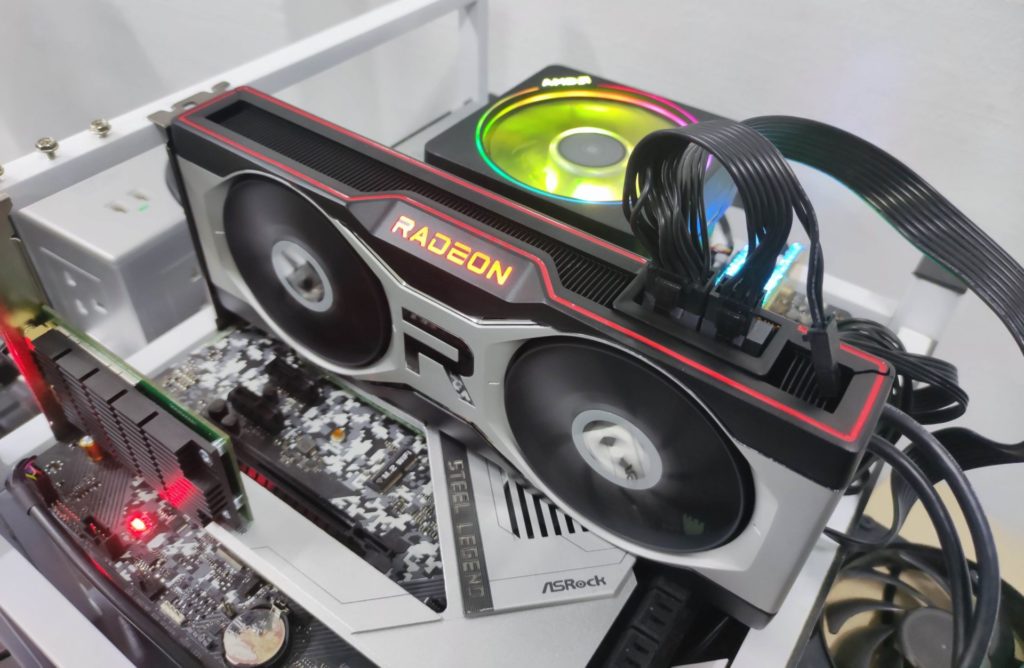 Specs
Main System
CPU
AMD Ryzen 9 5900X
RAM
G.Skill Trident Royal 3600MHz, 2 x 8GB DDR4 Kit
Main Storage
Transcend PCIe SSD 110 512GB (OS)
GPU
AMD Radeon RX 6700 XT (Reference)
AMD Radeon RX 6800 (Reference)
Gigabyte GeForce RTX 3070 Gaming OC
Motherboard
ASRock X570 Steel Legend
CPU Cooler
AMD Wraith Spire RGB Cooler
OS
Windows 10 Pro 64 bit
Drivers
Radeon Software Adrenalin 20.50 – RX 6700 XT
Radeon Software Adrenalin 20.35.01.12-11.6 Beta – RX 6800
NVIDIA 457.30 – RTX 3070
Smart Access Memory is enabled for both AMD setups.
Performance Results










Final Words and Conclusion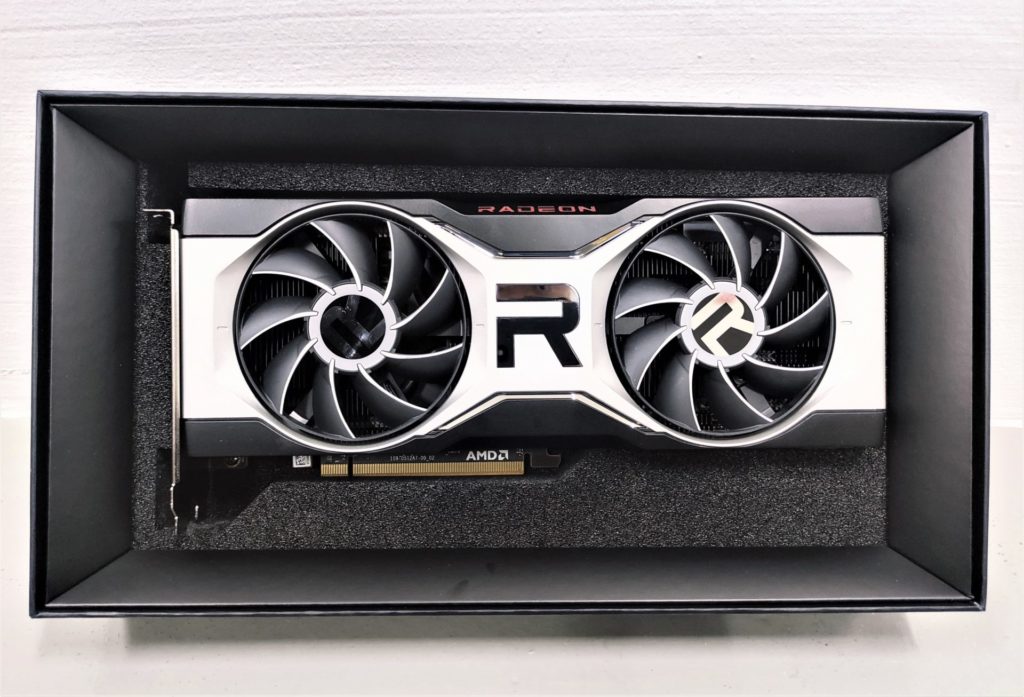 Sensibly, our benchmark test runs the tests on high settings, instead of max settings for most of the games. As such, we couldn't really see the benefits of the 12GB dedicated VRAM on the AMD Radeon RX 6700 XT. In most of the games tested, we can see that the performance of the AMD Radeon RX 6700 XT is slower than the competing NVIDIA RTX 3070. However, there is still no doubt that this graphics card is still very capable of running games at 1440p resolution, as it was able to score more than 100 FPS in almost all the games. There is no questions asked about this point.
Moreover, the AMD Radeon RX 6700 XT also runs more efficiently, consuming less power than the other two cards tested.
In the end, the decision of whether to buy the AMD Radeon RX 6700 XT boils down to its price. At a SEP of 479USD, it could be slightly more affordable (20USD cheaper) than the RTX 3070. The discount on the AMD Radeon RX 6700 XT as compared to a better performing competing product may not be that compelling to gamers. Nonetheless, the Radeon RX 6700 XT has still got its own set of benefits that could result it to be your final choice in the end.
Since AMD mentioned that the price of the Radeon RX 6700 XT is subject to change, let's hope that it can get cheaper, so that it would be a more obvious choice to gamers.