[Singapore, February 23, 2021] Huawei Mobile Services (HMS) today announced the opening of DIGIX Lab in Singapore, its first in the Asia Pacific region to empower mobile app developers and partners in the region. Located at Changi Business Park, Huawei leverages Singapore's importance as a growing technological hub in Asia Pacific, boosting the mobile ecosystem throughout the region.
Equipped with AR, VR, AI, HMS Core Kits, and other open technological capabilities, the lab is designed to support developers of all levels throughout their mobile app development journey. The lab is a space for developers to meet and get hands-on experience on the full range of HMS developer resources. The DIGIX Lab services can also be accessed online, allowing developers across the region to make use of the resources virtually.
"The new DIGIX Lab in Singapore serves as an all-encompassing innovation hub that provides developers in the region with the tools they need to succeed. With Singapore as a flourishing hub in Asia Pacific, Huawei will continue to strengthen our collaboration with local partners and institutions to cultivate and nurture a resilient, evolving pool of tech talents. As we celebrate our 20th anniversary in Singapore, Huawei strives to build a robust mobile ecosystem to bring apps of the future to life," said Nicholas Ma, CEO of Huawei International.
"In the era of 5G, Huawei aims to build a '1+8+N' all-scenario mobile ecosystem with HMS that empower developers to innovate as they build their business. The DIGIX Lab provides a platform to cultivate and equip developers with the necessary app development tools to innovate and advance the future of the digital space." Shan Xuefeng, Director of Asia Pacific Huawei Consumer Cloud Service shared.
Under Huawei's "1+8+N" Seamless AI Life strategy, the smartphone serves as One (1) centre, and Huawei's ecosystem partners connect across Eight (8) supporting Huawei devices to create a fully-connected IoT environment consisting of Endless (N) services. HMS supports this strategy by bridging innovative mobile apps and IoT products through Huawei's hardware and software capabilities. Together with Huawei's AI-powered system and cloud computing solution, it ultimately establishes an all scenario AI living for Huawei end users.
Complementing the DIGIX Lab, Huawei also announced that it will continue to work closely with partners to bring more local in-demand apps onboard HUAWEI AppGallery to elevate its mobile ecosystem in Singapore.
In 2020, Singapore saw a 143% growth in the number of newly registered Huawei Developers, over 90% of top Singapore apps have integrated with HMS Core and on boarded to HUAWEI AppGallery.
Grab is the latest addition since end Jan 2021, following other top Singapore apps such as TraceTogether, ComfortDelGro, DBS, POSB, UOB, Channel NewsAsia (CNA), The Straits Times and Lianhe Zaobao for smartphones. Singtel's Dash, the all-in-one mobile wallet which offers financial and lifestyle services like remittance, payments, restaurant bookings, airtime and data top-up as well as insurance savings plans is also currently available on HUAWEI AppGallery.
Government e-services app SingPass will soon be available in the early half of this year.
Scaling local tech talent in the mobile development industry
The launch of DIGIX Lab demonstrates Huawei's advancing growth and continued investment in Singapore. Despite of the pandemic, Huawei expanded its regional HMS team three-fold over the last year.
The year also marked several milestones for Huawei as it established strong industry and university collaborations. In last quarter 2020, Huawei partnered with several local institutions of higher learning and industry partners including Republic Polytechnic, Singapore University of Social Sciences (SUSS) and Singapore Games Association (SGGA) to host young talent training programmes on basic android app programing, Artificial Intelligence and potential career development, to drive tech innovation and nurture a developers community at a grassroots level, with the reach of over 500 people.

Fuelling developer innovations through Huawei Mobile Services Ecosystem
Leveraging this momentum, Huawei will continue to accelerate its capabilities to support developers of all levels and help them grow with the HMS ecosystem.
In 2021, HMS will introduce three developer community programmes in APAC: Huawei Student Developers, Huawei Developer Group, and Huawei Developer Experts. A wider range of Huawei Developer Trainings and HUAWEI Developer Certifications will also be put in place, equipping regional tech talents and enthusiasts with the necessary tools to excel in the mobile development industry.
In Singapore, Huawei will partner SkillsFuture Singapore (SSG) and provide online training courses as well as certificates for local tech talents to learn android app development and master HMS Core capabilities. Huawei is also in talks with Singapore Gaming Association (SGGA) to form a strategic partnership in developing the local mobile gaming industry.
Additionally, HMS has recently launched HUAWEI Developers app, an official open platform for Huawei developers to manage their apps' backend system. The app also provides access to the latest developer activities and where users can receive event notifications on the go.
Moving forward, HMS will continue its investment in the technological capabilities and provide localised operational support to developers to foster mobile innovation in an evolving landscape.
– END –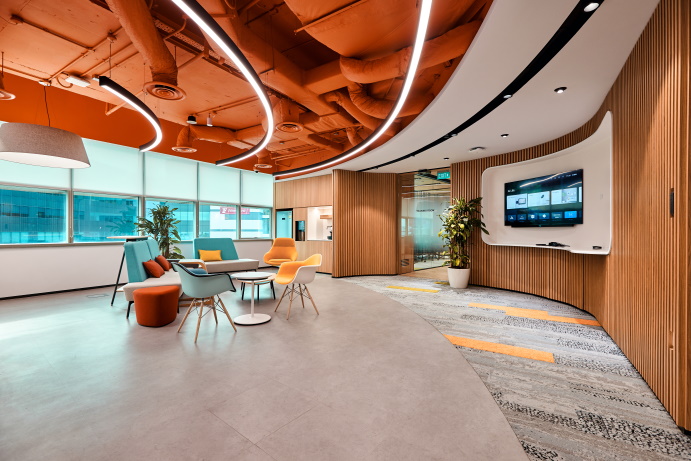 About Huawei Mobile Services (HMS)
Huawei Mobile Services is part of Huawei Consumer Business Group which aims to provide complete mobile experience to HUAWEI device users. Our services include HUAWEI AppGallery, Mobile Cloud, Themes, Petal Search, Petal Map and more. Huawei Mobile Services covers 700 million users in over 170 countries and regions, enabling a smart living for every Huawei device users. In the era of fully connected world, we continue to provide better user experience and fulfil our commitment to bring the world closer together.
About Huawei
Founded in 1987, Huawei is a leading global provider of information and communications technology (ICT) infrastructure and smart devices. We have more than 194,000 employees, and we operate in more than 170 countries and regions, serving more than three billion people around the world.