A year ago, we had our hands on the Kingston KC2000 NVMe PCIe 1TB SSD. The KC2000 was one of the better performing Gen3 NVMe SSDs which we have tested, and naturally, we recommended the product for anyone looking to upgrade their PC. It struck a good balance between affordability and performance.
In the pursuit of more performance, Kingston placed even more efforts into their design and engineering of a new NVMe SSD for the market. The successor, to the popular Kingston KC2000, KC2500 was thus created.
Kingston KC2500 NVMe PCIe SSD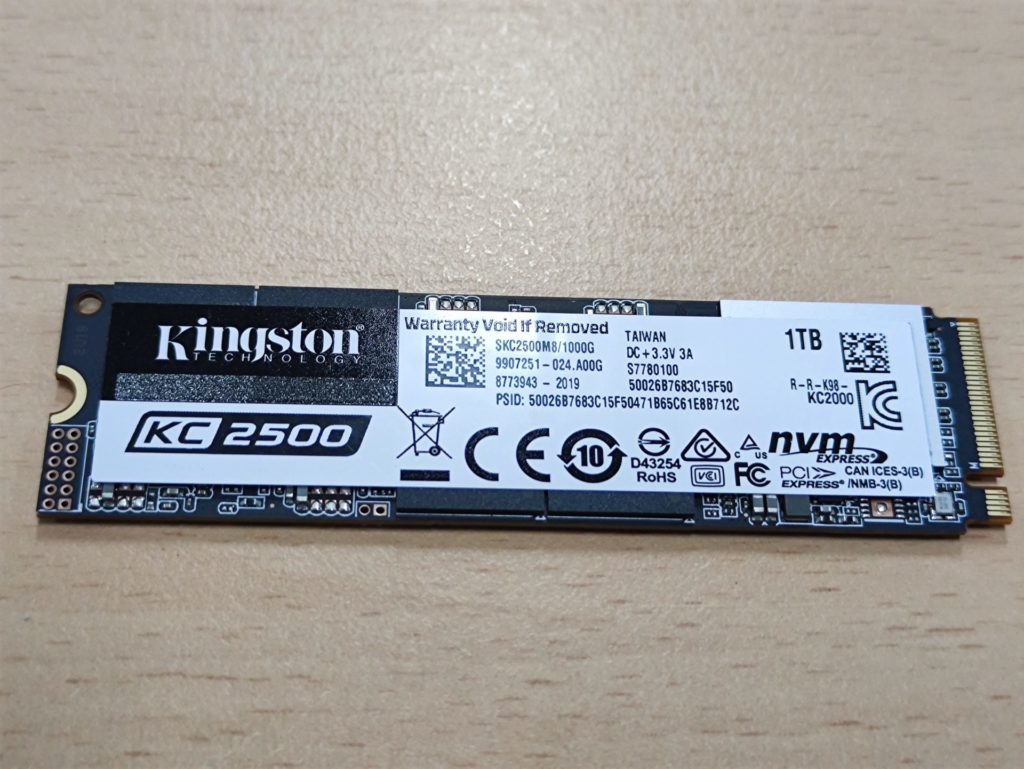 The Kingston KC2500 SSD is designed with performance in mind. Targeted at Gamers and Enthusiasts, this SSD is expected to perform up to 3500MB/s read and 2900MB/s write speeds. It also comes in different capacities, ranging from 250GB to 500GB, 1TB and 2TB.
This SSD also comes in a M.2 2280 form factor. It is still based on a NVMe PCIe Gen 3.0 x4 interface, as Kingston has yet to venture into the PCIe Gen4 space.
Here are the key specifications of the new Kingston KC2500 NVMe PCIe SSD, as compared to its predecessor.
| | | |
| --- | --- | --- |
| Product | KC2500 1TB | KC2000 1TB |
| Capacity (User / Raw) | 1000GB / 1024GB | 1000GB / 1024GB |
| Form Factor | M.2 2280 | M.2 2280 |
| Interface / Protocol | PCIe 3.0 x4 / NVMe 1.3 | PCIe 3.0 x4 / NVMe 1.3 |
| Controller | Silicon Motion SM2262EN | Silicon Motion SM2262EN |
| DRAM | DDR3L | DDR3L |
| NAND Flash | Toshiba BiCS4 96L TLC | Toshiba BiCS4 96L TLC |
| Sequential Read | 3,500 MB/s | 3,200 MB/s |
| Sequential Write | 2,900 MB/s | 2,200 MB/s |
| Random Read | 375,000 IOPS | 350,000 IOPS |
| Random Write | 300,000 IOPS | 275,000 IOPS |
| Encryption | XTS-AES 256-bit Encryption, TCG Opal, eDrive | AES-256 / Opal 2.0 / eDrive |
| Part Number | SKC2500M8/1000G | SKC2000M8/1000G |
| Warranty | 5-Years | 5-Years |
The Kingston KC2500 SSD is configured based on 8 pieces of NAND Flash IC and 2 pieces DRAM cache IC. These two components are controlled by a SSD controller, which intelligently transfers data between the host computer and these components. Let's take an even closer look at their specifications.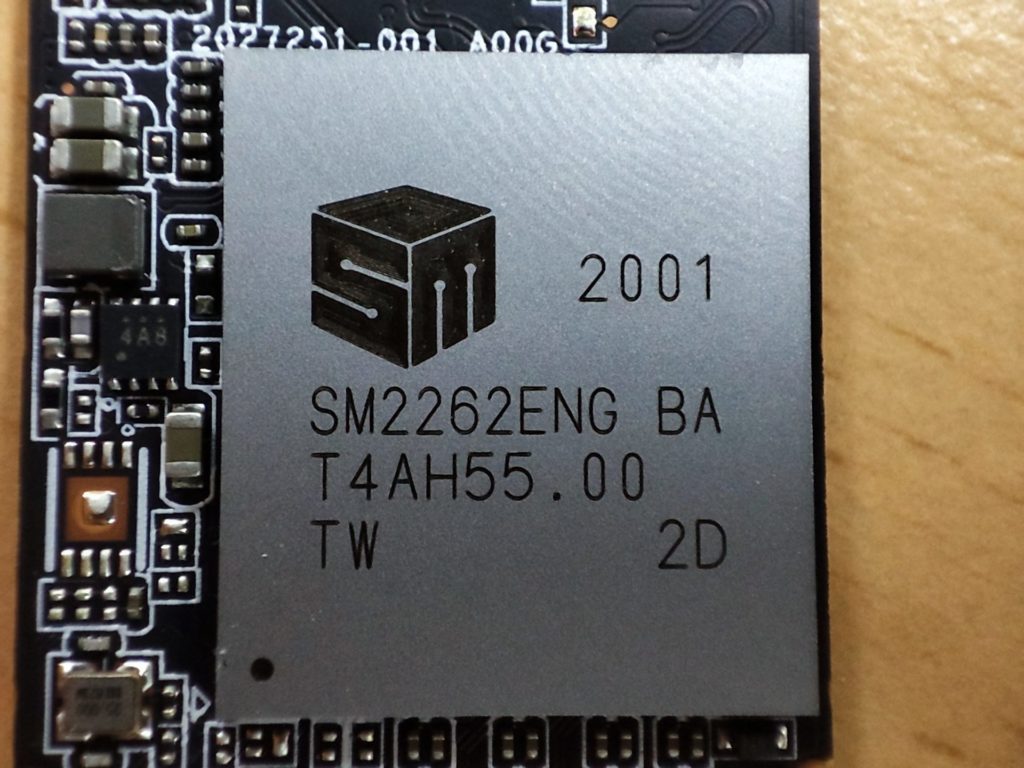 In terms of the SSD controller, the Kingston KC2500 uses a SMI SM2262EN chip. This is Silicon Motion's 2nd generation of PCIe SSD controller, and it supports PCIe 3.0 x4 and NVMe 1.3 protocol.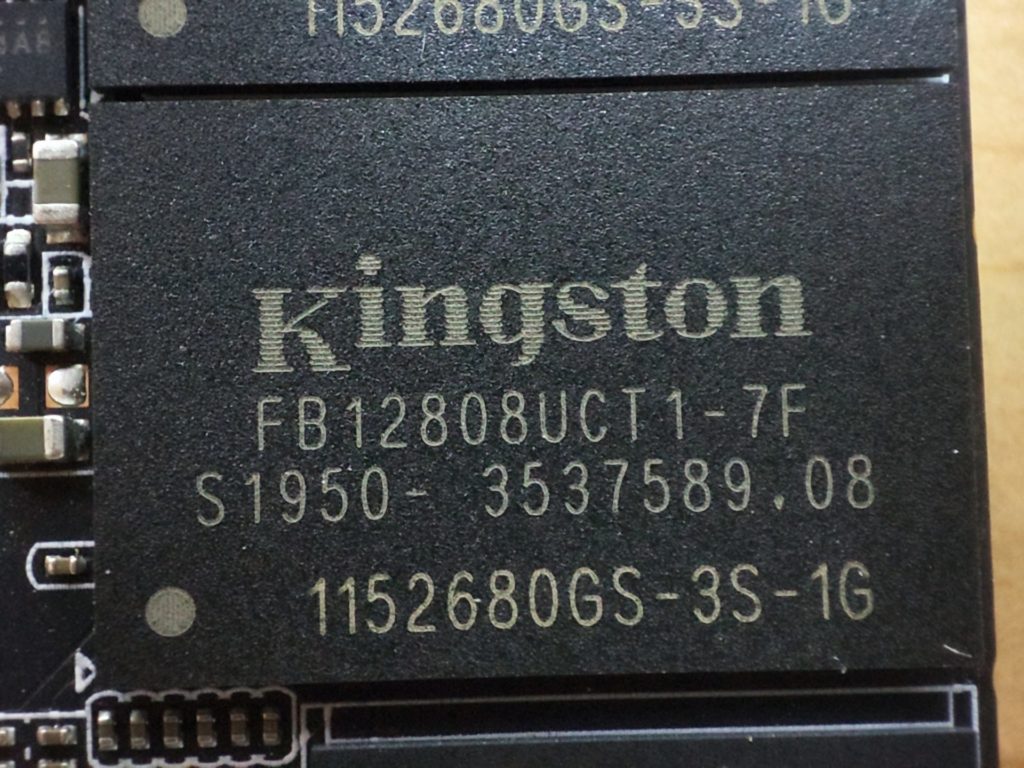 This is the NAND Flash on the Kingston KC2500 is the FB12808UCT1-7F chip. There are 8 pieces of chip on this SSD (4 on each side), which suggests that each chip is 1Tbit.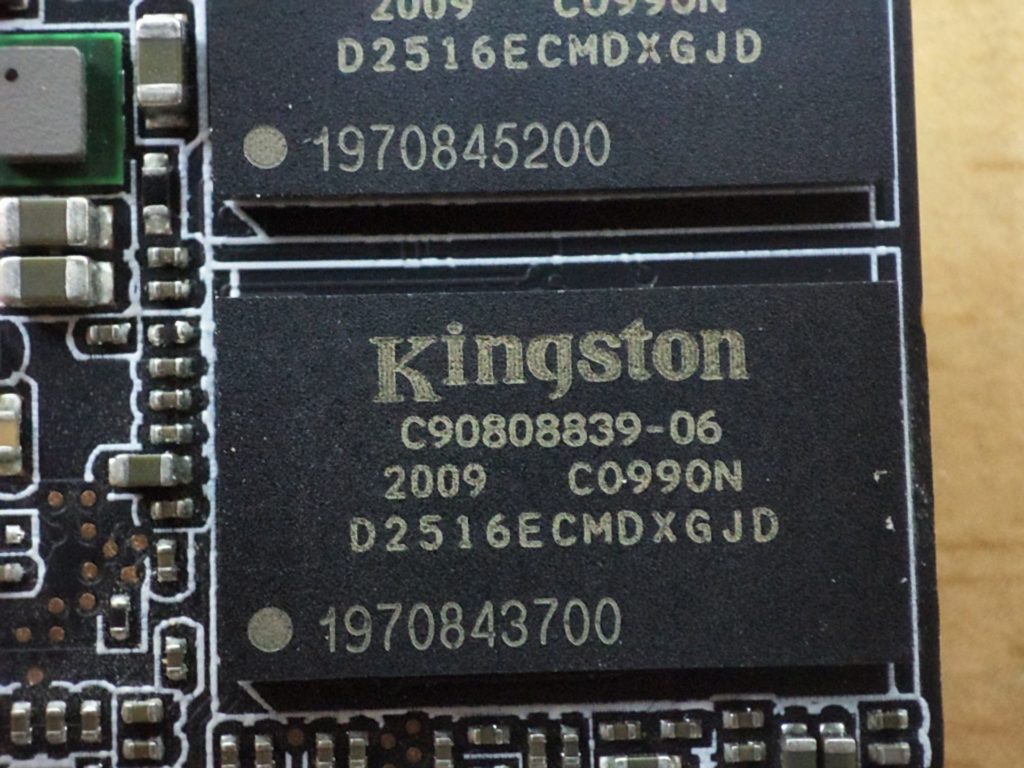 To further ensure that the KC2500 performs as expected, Kingston added a total of 1GB of DDR3 as cache memory. There are two C90808839-06, D2516ECMDXGJD DDR3 DRAM chips. Each chip has 4Gbit of memory.
Testing Methodologies and System Configuration
In our tests, we will be placing the Kingston KC2500 1TB SSD up against some of the key contenders in the NVMe PCIe Gen3 SSD space. We will want to find out where the new Kingston KC2500 1TB SSD will stand in terms of performance, and if they are actually relevant in the market today.
Our system is setup as such: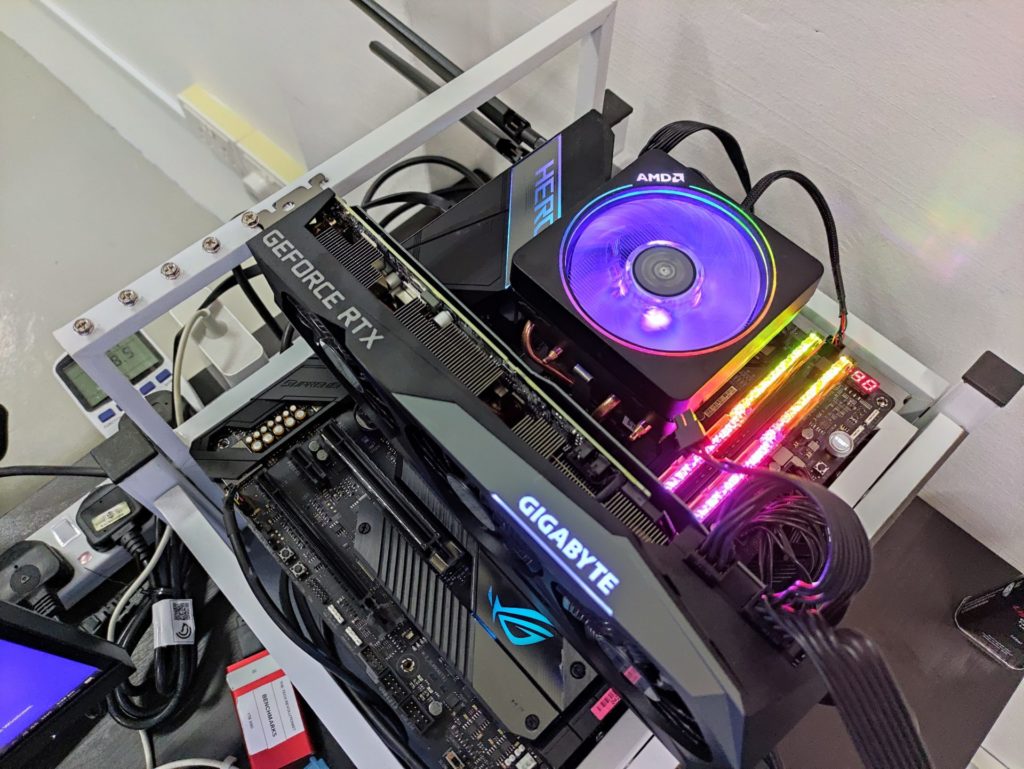 Specs
Main System
CPU
AMD Ryzen 9 3900X
RAM
GSkill Trident Z Royal 3600MHz 16GB Kit @3600MHz
Main Storage
Transcend MTE110S (OS)
Kingston KC2000 1TB
Kingston KC2500 1TB
Kioxia Exceria Plus 500GB
WD Black SN750 2TB
GPU
Gigabyte GeForce GTX 1650 Gaming OC 4G
Motherboard
ASUS ROG Crosshair VIII Hero WiFi (2311 BIOS)
CPU Cooler
AMD Wraith Prism (Stock)
OS
Windows 10 Pro 64 bit
Drivers
NVIDIA 457.09
Performance Results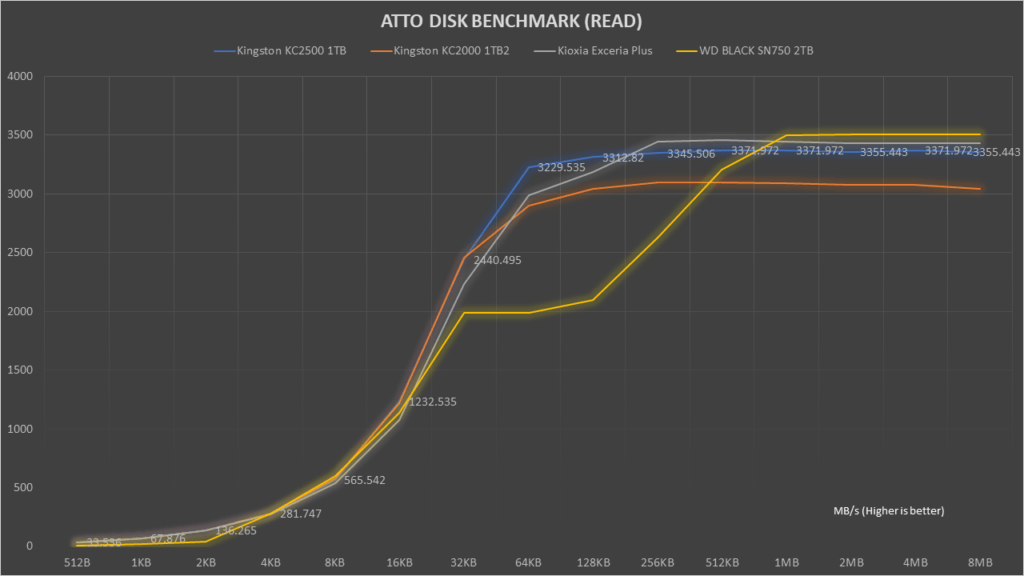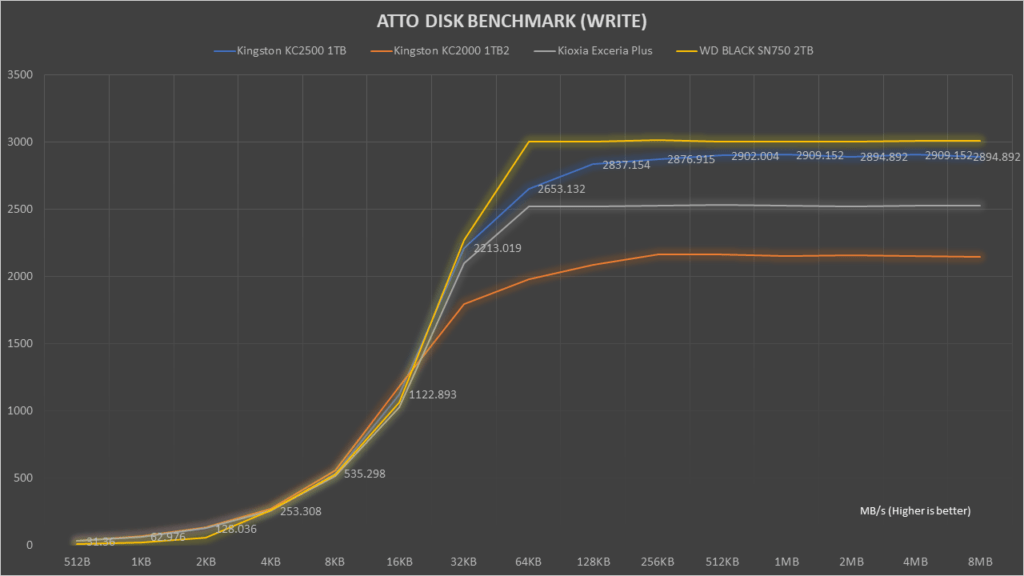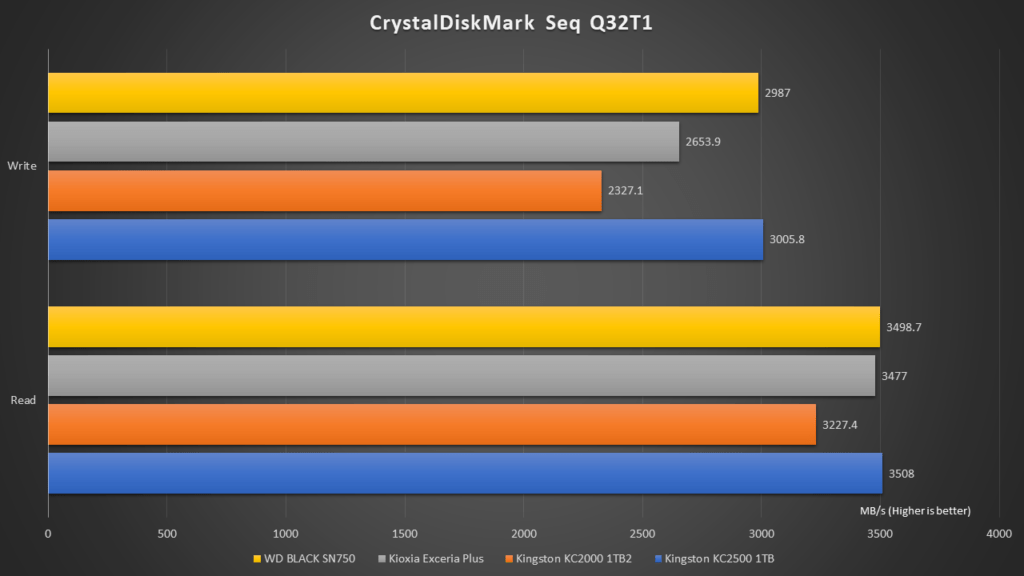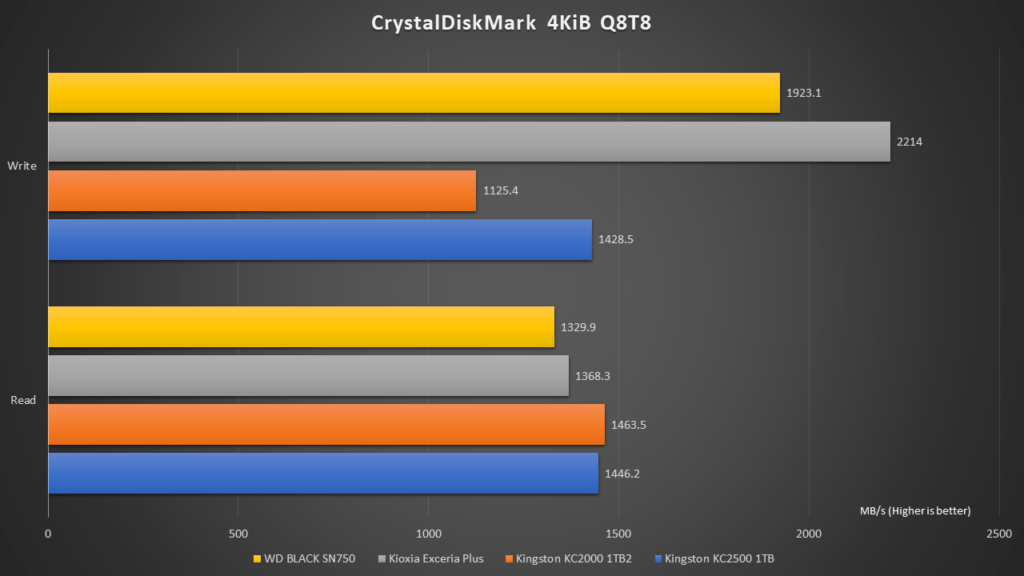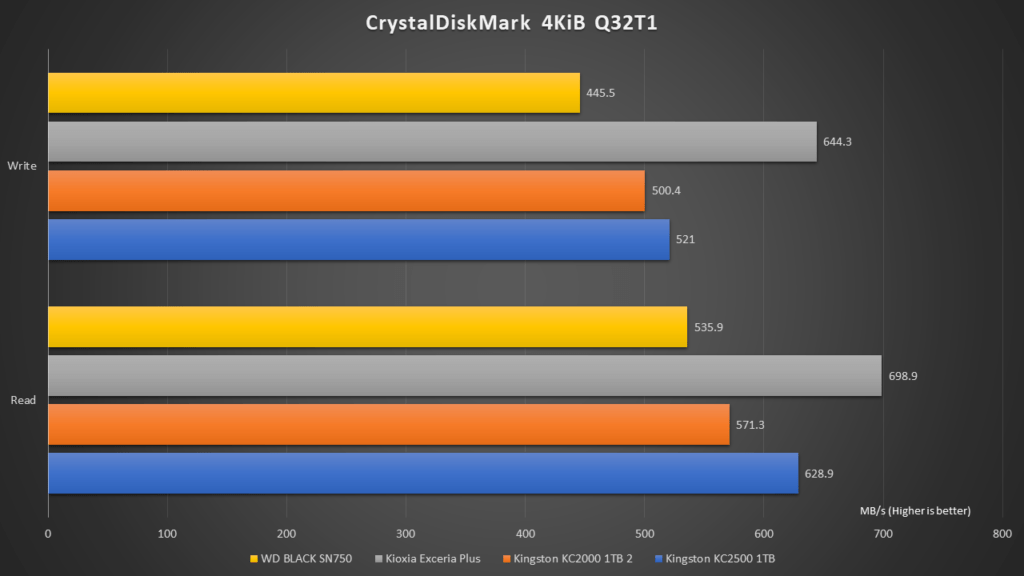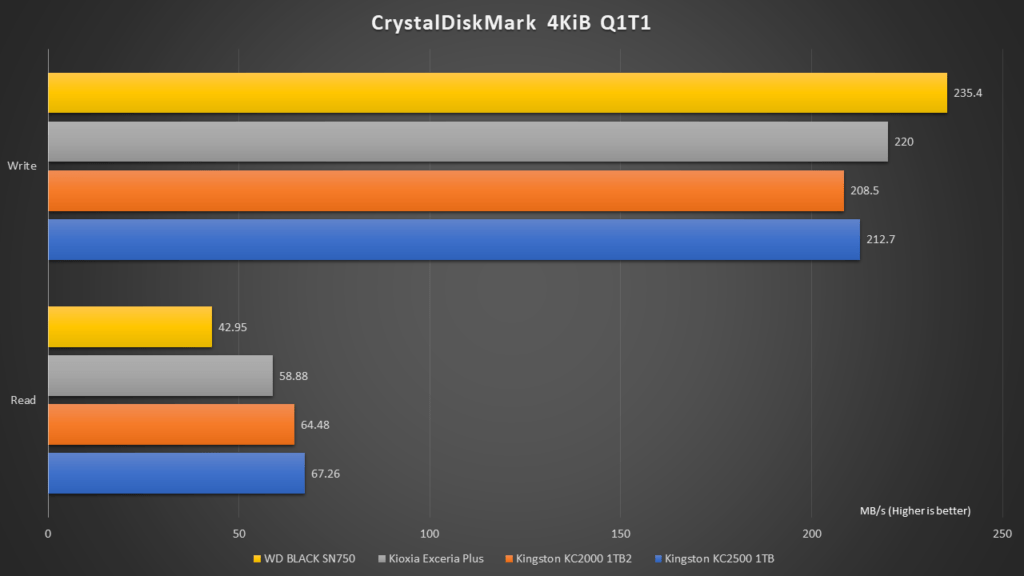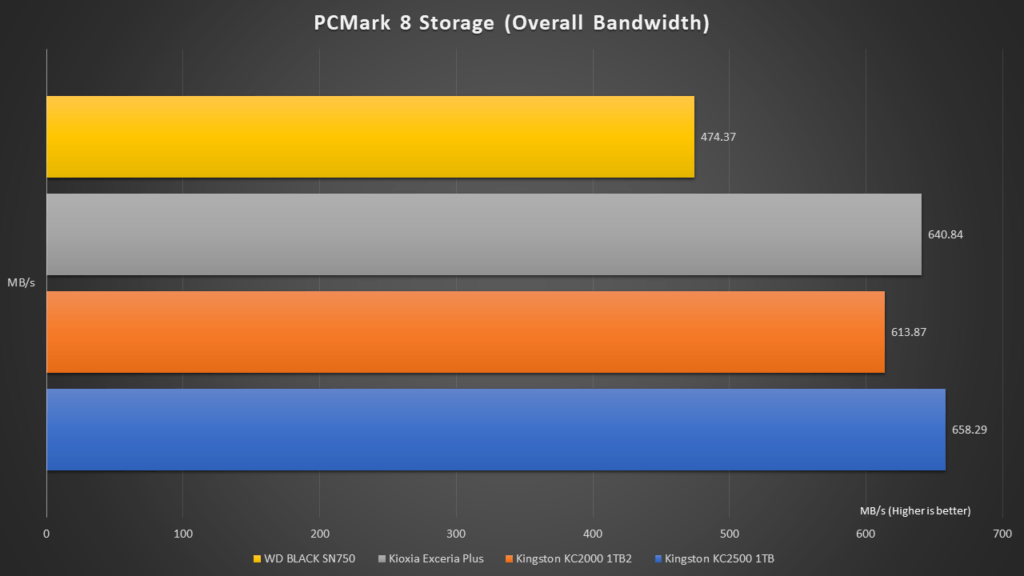 Conclusion
When compared to the other SSDs of its class, the Kingston KC2500 1TB NVMe PCIe SSD performed well. It was able to keep up to the performance levels, being faster in some tests while remaining to be not far off from the rest. Most importantly, in the PC Mark 8 Storage test, which tests the drives in various usage scenario, the Kingston KC2500 1TB came up on top. There is no doubt that the Kingston KC2500 is indeed a very capable SSD.
If you are looking for a new SSD for your new computer system, you can certainly consider the Kingston KC2500 NVMe PCIe SSD.