Taipei, Taiwan, October 20, 2020 – AORUS, the premium gaming brand by GIGABYTE, is proud to announce their extended strategic partnership with G2 Esports, one of world's renowned esports organizations, for a 4th consecutive year. Both sides agreed to team up once again after what has been a very successful collaboration and look forward to an even stronger esports integration in 2021.
Since AORUS joined forces with the world's esports elite in 2018, AORUS has provided state-of-the-art gaming desktops and laptops to G2's training facilities to assist players in growth and exceed expectations. Bridging the gap between players and hardware, AORUS on boarded G2 Esports during product development, to further recognize the needs of the modern-day gamer and accommodate them. To commemorate the integration, AORUS released the Z490 G2 Edition motherboard, that incorporates G2 iconic samurai logo while bringing the ultimate experience of a reliable, top-quality hardware component for professional players and gamers alike.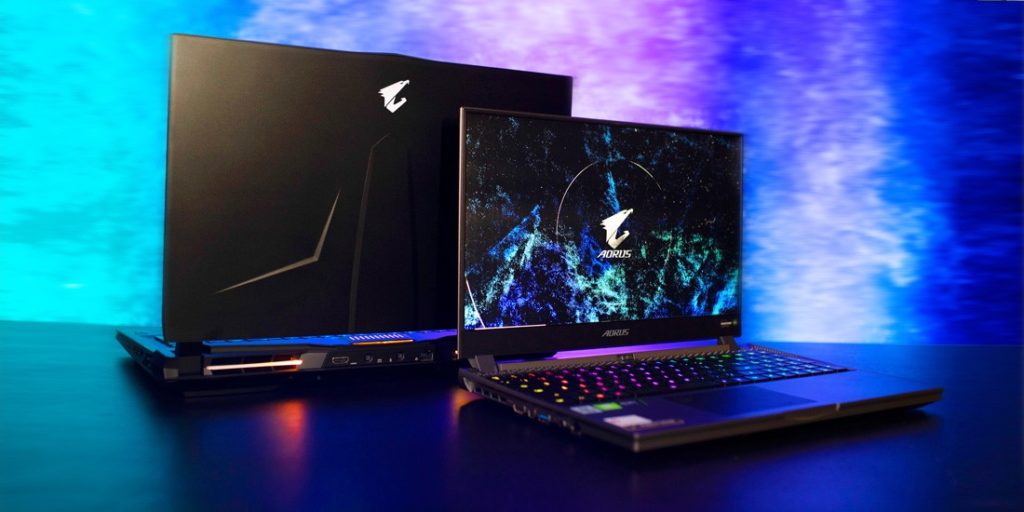 The AORUS 15G, the star product of the AORUS gaming notebook series, was inspired by the needs and feedback from the team as well. With their players needing to travel more than 60% of their time. Having a laptop that can be as powerful as a PC to do training on the go is of utmost importance for us, but it should never become a burden on their bags. AORUS 15G has gotten into the sweet spot of performance meets convenience, and the players were comfortable with the product. It combines fine craftsmanship, 240Hz screen refresh rate, and mechanical switches. Coupled with the latest Intel and NVIDIA chips, they were ready to train and perform whenever and wherever.
AORUS Flagship Laptop

-AORUS 15G-

AORUS 15P
AORUS 7

AORUS 5

Extreme Pro Gaming
Pro Gaming
Performance Gaming
-G2 Esports CS:GO Certified

-Omron True Mechanical Keyboard

-15.6″ Thin Bezel SHARP 240Hz FHD

-NVIDIA® GeForce® RTX Series

Intel® Core™ i7-10875H / i9-10980HK

Win 10 Home / Pro

– AORUS RGB Fusion Island Keyboard

-15.6″ Thin Bezel 144Hz FHD IGZO

-NVIDIA® GeForce® RTX Series

-Intel® Core™ i7-10750H

-Win 10 Home

– AORUS RGB Backlight Keyboard

-15.6″ Thin Bezel 144Hz FHD IGZO

-NVIDIA® GeForce® RTX 20 / GTX 16 Series

-10th Gen Intel® Core™ i7-10750H / i5-10200H

-Win 10 Home

3 External Displays Connectivity

2x SSD+1x HDD

AORUS 15G KB (Mechanical Keyboard + RTX Series GPU) MSRP from 2,599
AORUS 15P RTX Series Available soon in Singapore.(Estimate the middle of Nov)
AORUS 5&7 with RTX 20 / GTX 16 Series.
With 3 years into the partnership, AORUS is elated to continue working with the top esports teams to improve hardware products that suit the top-tier gamers.
"From playing professionally and now as CEO of G2 Esports, hardware has played an integral part to my success. AORUS has provided us with affordable, stable and reliable systems, and After 3 years of working together successfully, renewal is the natural progression of our partnership. I am excited to see where we take this in the future. So far, it's been a fun, enjoyable ride where we felt like we played a positive role in AORUS' success. Let the show go on. " –Carlos Rodriguez
Eddie Lin, VP of GIGABYTE's AORUS Integrated Marketing Communications Team also commented on the renewed partnership: "Teamwork makes the dream work. For the past three years, AORUS and G2 made a great team together and have achieved incredible work in creating content and co-branded collaboration for the esports community. Now we are beyond thrilled to see our strong comradery continues. With so many exciting projects lined up ahead, we cannot wait to see what the future holds in 2021. Let's rise together and win together. Team Up. Fight On!"
For latest GIGABYTE AORUS hardware, gear and related content, be sure to follow us on YouTube, Facebook, Instagram, and Twitter, or visit our official website: https://www.aorus.com/
For Link Where-to-buy, the link in which the AORUS 15G official Gamers Page: https://www.gigabyte.com/webpage/627/en-SG.html