Established in April 2004, Focus Media Network is a longstanding and well recognized digital out-of-home (OOH) media company that has its roots in Hong Kong and Singapore.
COMPANY PROFILE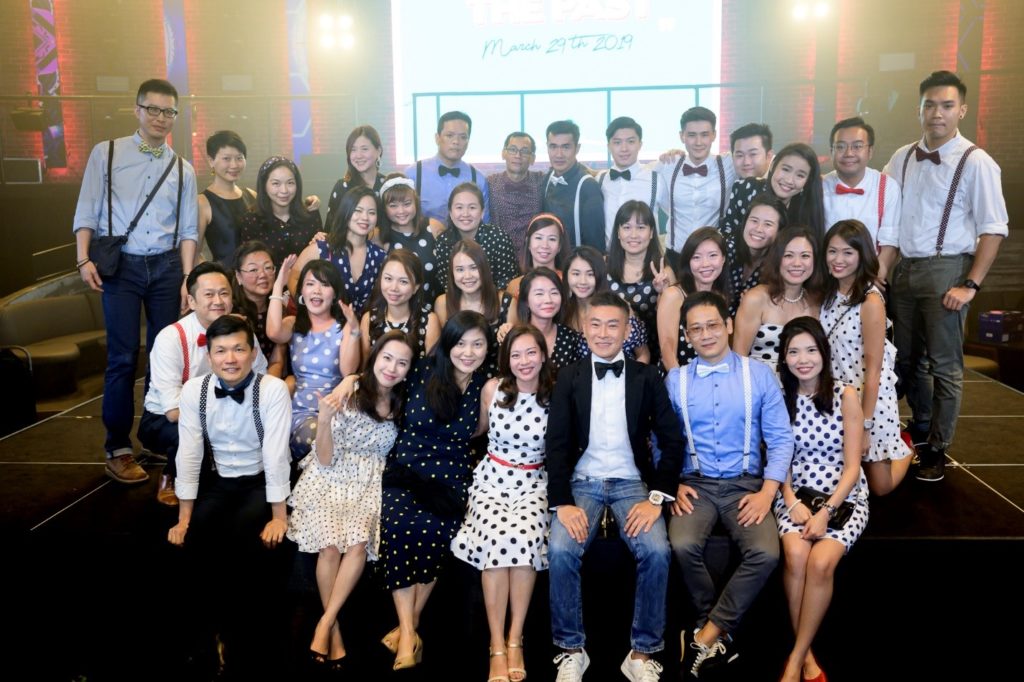 The company introduced the novel concept of creating a network of flat panel displays that are installed at elevator lobbies of commercial buildings and shopping malls. These displays are used for marketing purposes, with the intention of selling advertisements.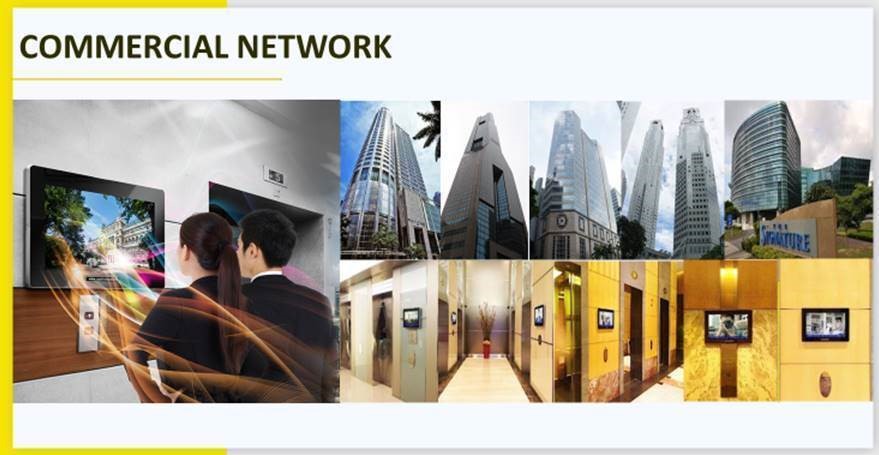 As pioneers of this concept, Focus Media Network is the largest digital OOH media company that has distributed and installed the flat panel displays at multiple venues across Hong Kong and Singapore.
In Singapore alone, Focus Media Network covers over 500 locations. Most of them being flat panel displays situated in bustling areas of the country's key business and commercial districts.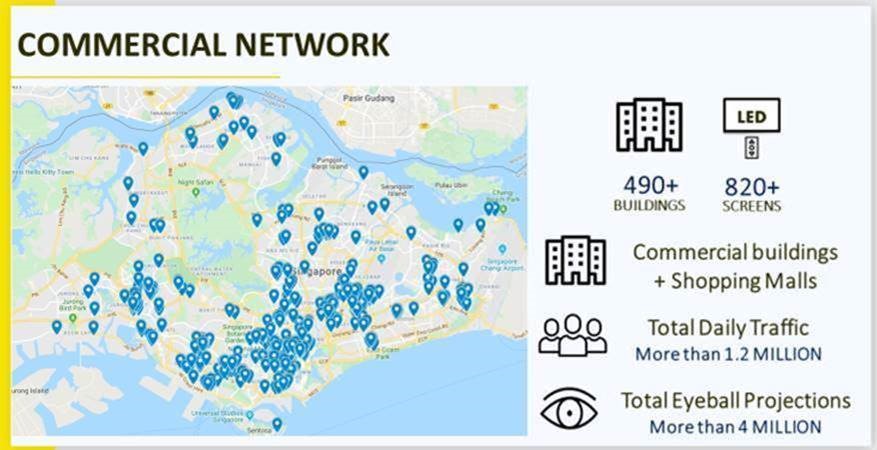 In addition, the company owns the exclusive advertising rights to numerous mega-size digital and static OOH sites at major tourist and business districts in the two cities.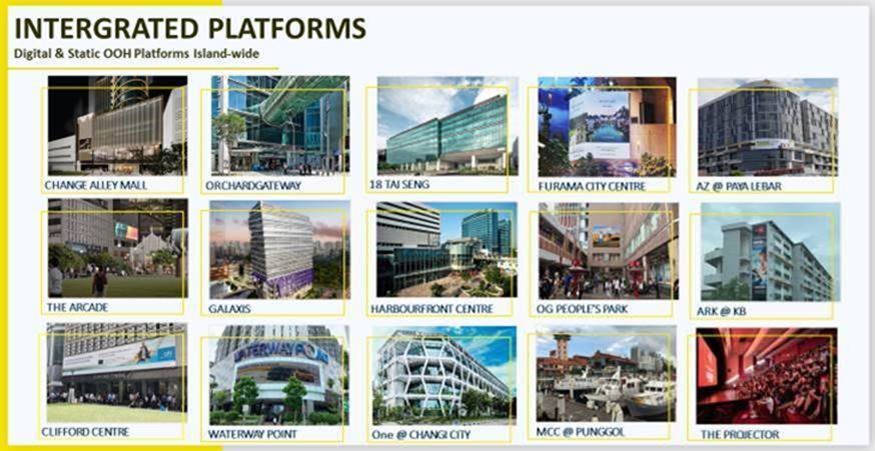 Looking ahead, Focus Media Network is confident that it will continue to grow its digital OOH business by expanding its network to increase market share, increase the efficiency of sales and delivery, develop new product lines as well as increase the effectiveness of marketing and further enhance relationships with their clients and partners.
THE PARTNERSHIP
With a clear goal in mind to successfully grow and power its digital OOH business, Focus Media Network partnered with ASUS to incorporate the ASUS ExpertBook series into its daily business.
As a media company, Focus Media Network needed a display panel that is able to effectively produce high quality and high-resolution output that are aesthetically impeccable and compelling. In addition to excellent screen display, the business required a versatile device to be used across all departments. The device had to be highly portable yet powerful in terms of its technical specifications and battery life so as to power its growing business.
"The ASUS ExpertBook series checks all boxes for what we need in a compact laptop where 'size and form', screen quality, technical specifications and battery life are all taken into consideration. Moreover, ASUS has always been a key client and business partner to Focus Media Network and it made perfect sense to have ASUS as our go-to laptop of choice" says Bernard Tan, the General Manager of Focus Media Network Singapore.
THE PAYOFF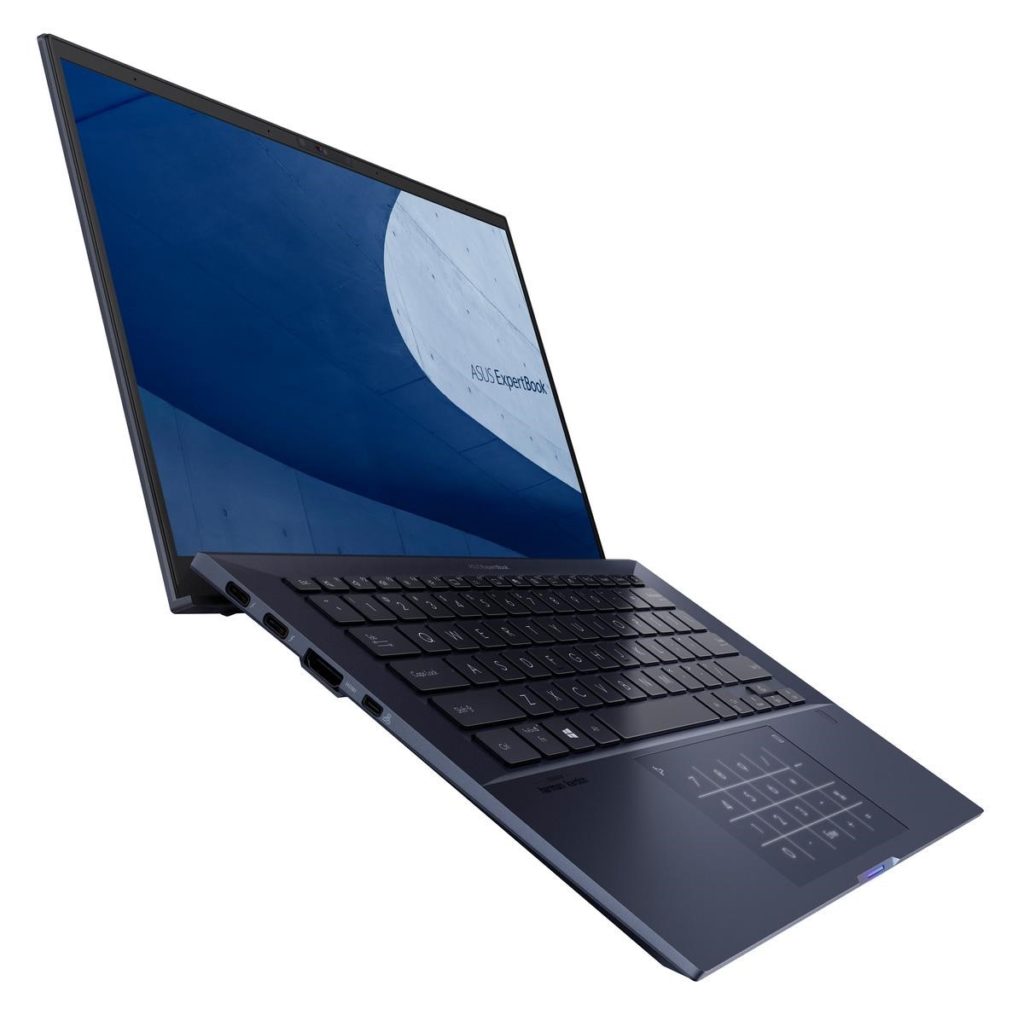 ASUS was able to uniquely meet the needs of Focus Media Network with an all-rounded business laptop — the ASUS ExpertBook B9 (B9450).
Weighing a mere 980g, the ASUS ExpertBook B9 (B9450) is the world's lightest 14-inch business laptop. The ultrathin laptop is compact with a thickness of 14.99mm. The FHD matte finish display has minimum bezels across all sides.
Backed by the 10th-generation Intel Core i7 10510U processor paired with 16GB DDR4 RAM and 1TB of M.2 NVMe PCIe 3.0×4, the ASUS ExpertBook B9 (B9450) is a solid companion for businesses like Focus Media Network.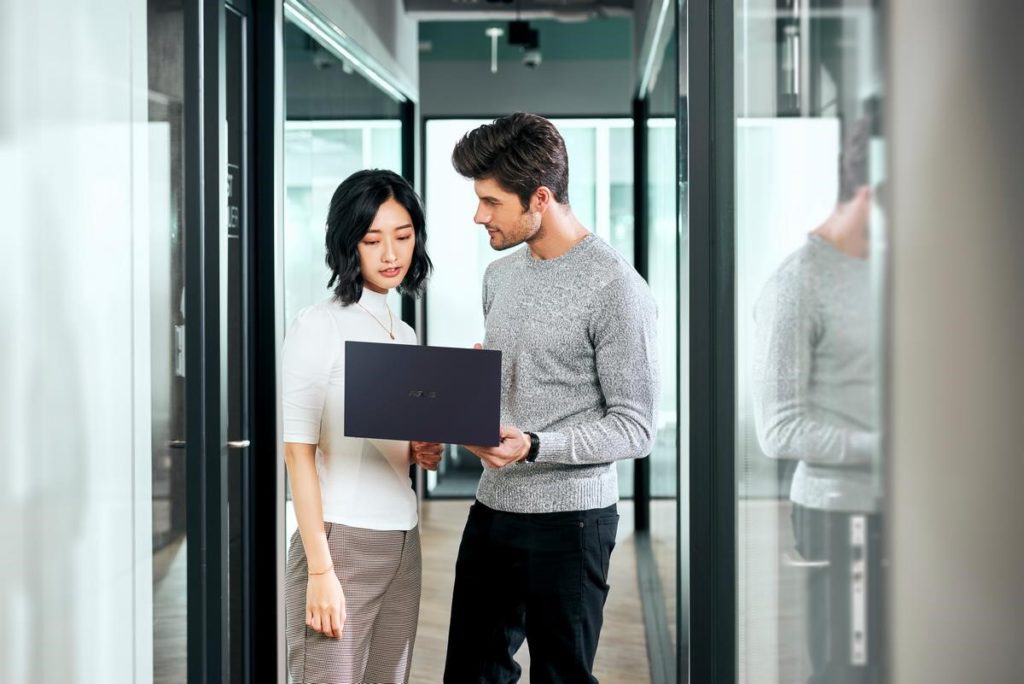 For media companies that are particular about screen quality, the ASUS ExpertBook B9 (B9450) comes well-fitted with a 14-inch display panel with a matte finish. The screen is also colour calibrated for better visuals. The resulting laptop works perfectly in all kinds of environments, indoors or outdoors.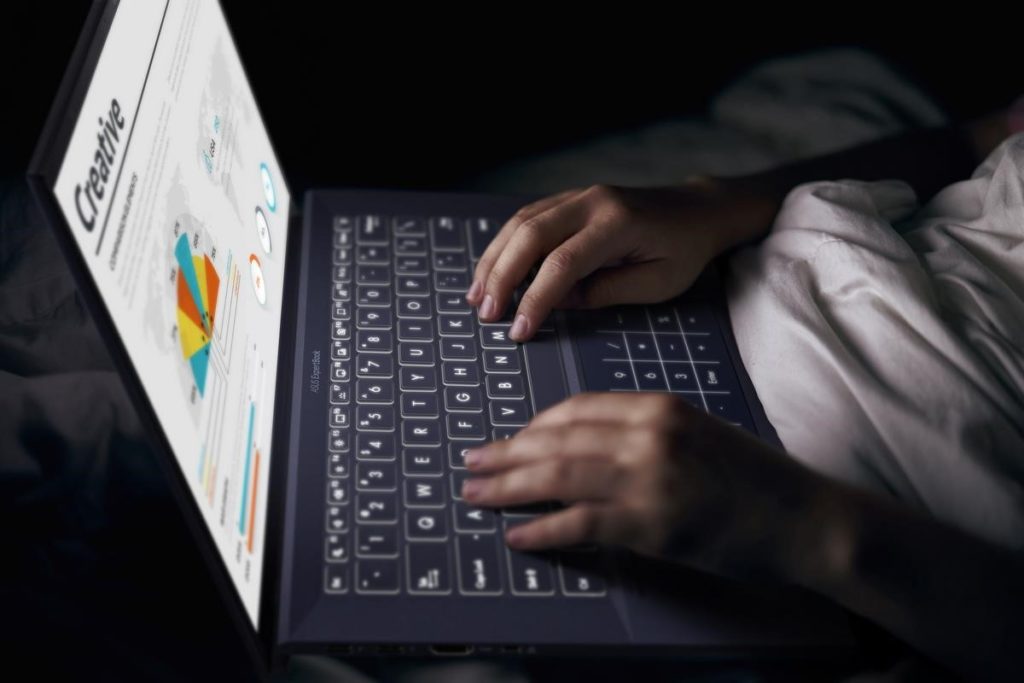 At the same time, the colour accuracy of the display is excellent and works well at all viewing angles. The laptop also comes fitted with an anti-glare screen which effectively reduces unwanted reflections and helps to avoid instances of eye strain even after hours of usage. This is extremely useful for office employees who are constantly looking at their laptop screens.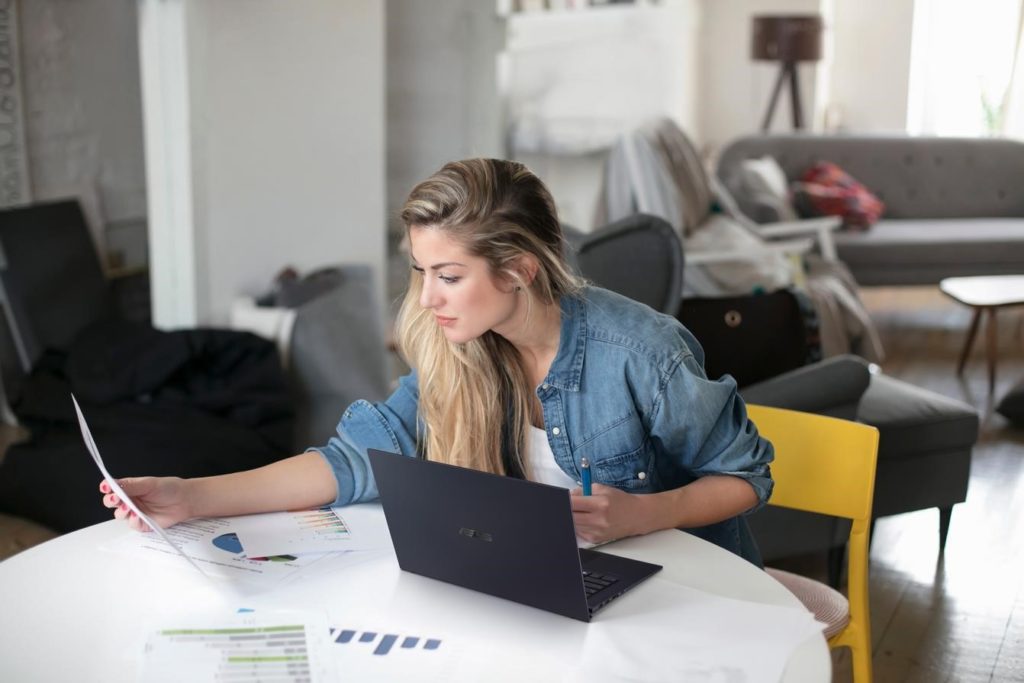 Along with its amazing screen quality, the ASUS ExpertBook B9 (B9450) comes with a top-notch immersive audio that provides true surround-sound cinema-quality audio. Focus Media Network is thus able to enhance its presentations with amazing audio from the ASUS ExpertBook B9 (B9450), this is especially important when presenting multimedia content to their clients.
This business laptop also comes backed with a whole host of certifications. It is certified with the MIL-STD 810G certification, which is a military grade certification to ensure that the ASUS ExpertBook B9 (B9450) can withstand panel pressure, shock, drop, as well as extreme temperature and humidity.
Security is also an essential feature that ASUS more than sufficiently provides with its ExpertBook series. It comes with Windows Hello and a fingerprint scanner. In terms of data security, it offers TPM 2.0 for encryption.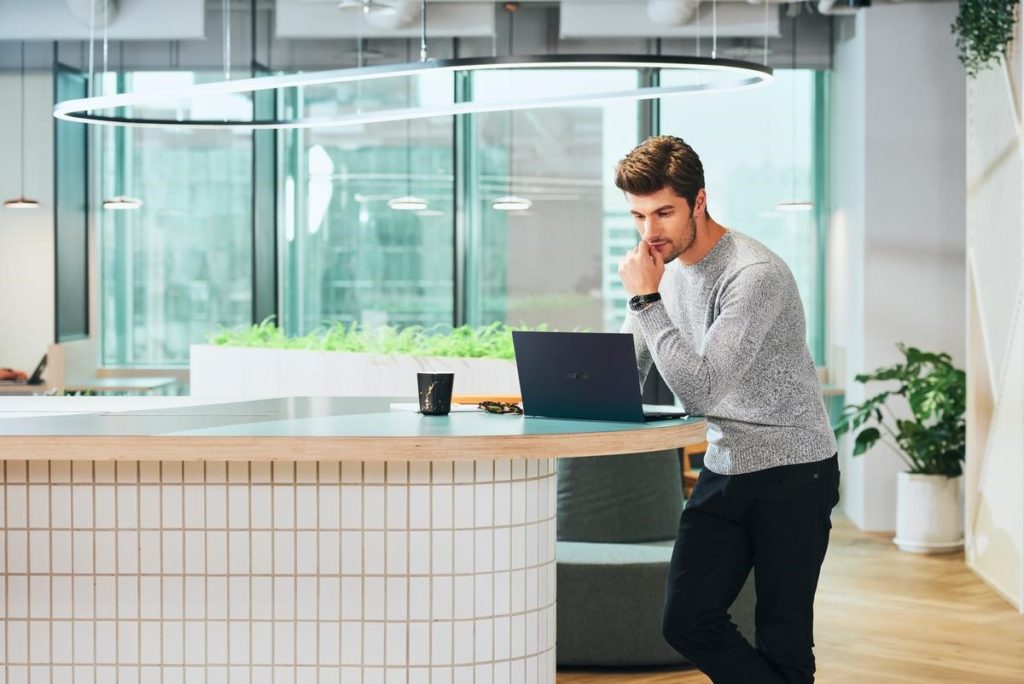 As for battery specifications, the ASUS ExpertBook B9 (B9450) is powered by a 4 cell 66 Whr battery that offers an impressive 24 hours of battery life with just a single charge. Users at Focus Media Network faced zero hassle in terms of having to scramble to charge the laptop in the middle of the day when they are out and about.
Another handy feature of this business laptop is that it offers users plenty of port options despite its thin profile. On top of the standard USB Type-A and HDMI output, the ASUS ExpertBook B9 (B9450) supports a Thunderbolt™ 3 for lightning fast data transfers, video output and fast-charge support.
All in all, the ASUS ExpertBook B9 (B9450) is the obvious all-in-one solution for Focus Media Network, a brand which knew exactly what it needed for its business: a compact laptop with an excellent screen, powerful technical specifications, and a long battery life.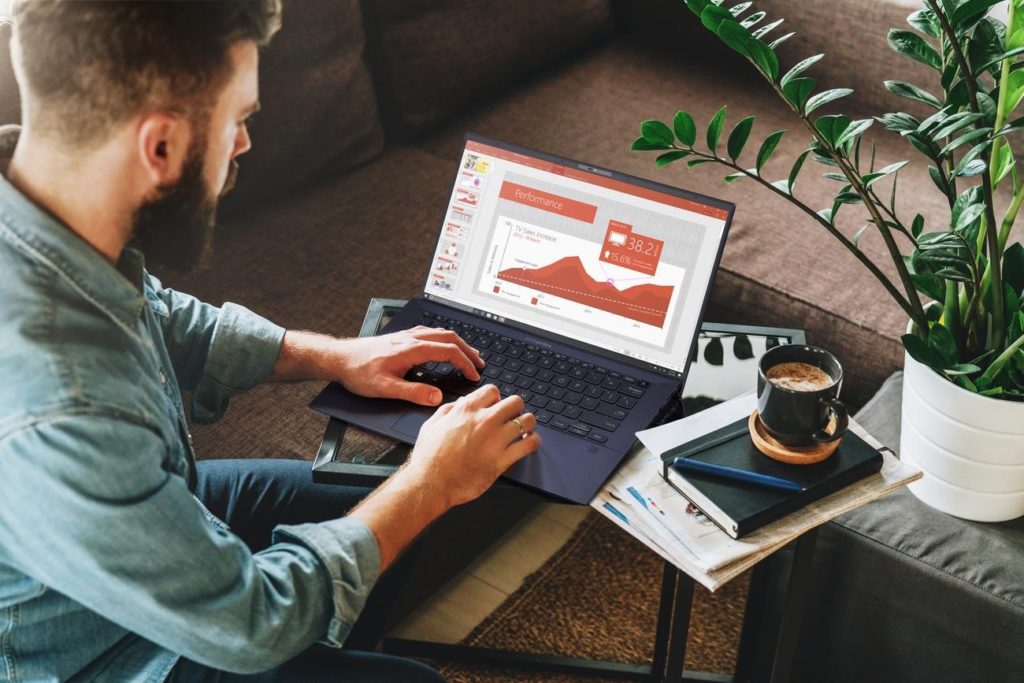 The portable and powerful laptop is perfect for the day-to-day use of the various individuals in the company who are frequently on-the-go. Used across various departments of Focus Media Network, the ASUS ExpertBook B9 (B9450) effortlessly sees through and effectively delivers multiple meetings and presentations throughout the day.
These remarkable ASUS laptops meet and exceed the brand's business needs. Focus Media Network is therefore more than satisfied with the ExpertBook Series and is glad that the laptop has played an essential part in its daily operations and ongoing business success.
THE FUTURE
Moving ahead, Focus Media Network is looking to implement programmatic options for its clients as a hybrid solution that combines the merits of both OOH and online digital offerings.
The brand is eagerly looking forward to a long and fulfilling partnership with ASUS as it continues to expand its business.
THE PRODUCT
ASUS ExpertBook B9 (B9450)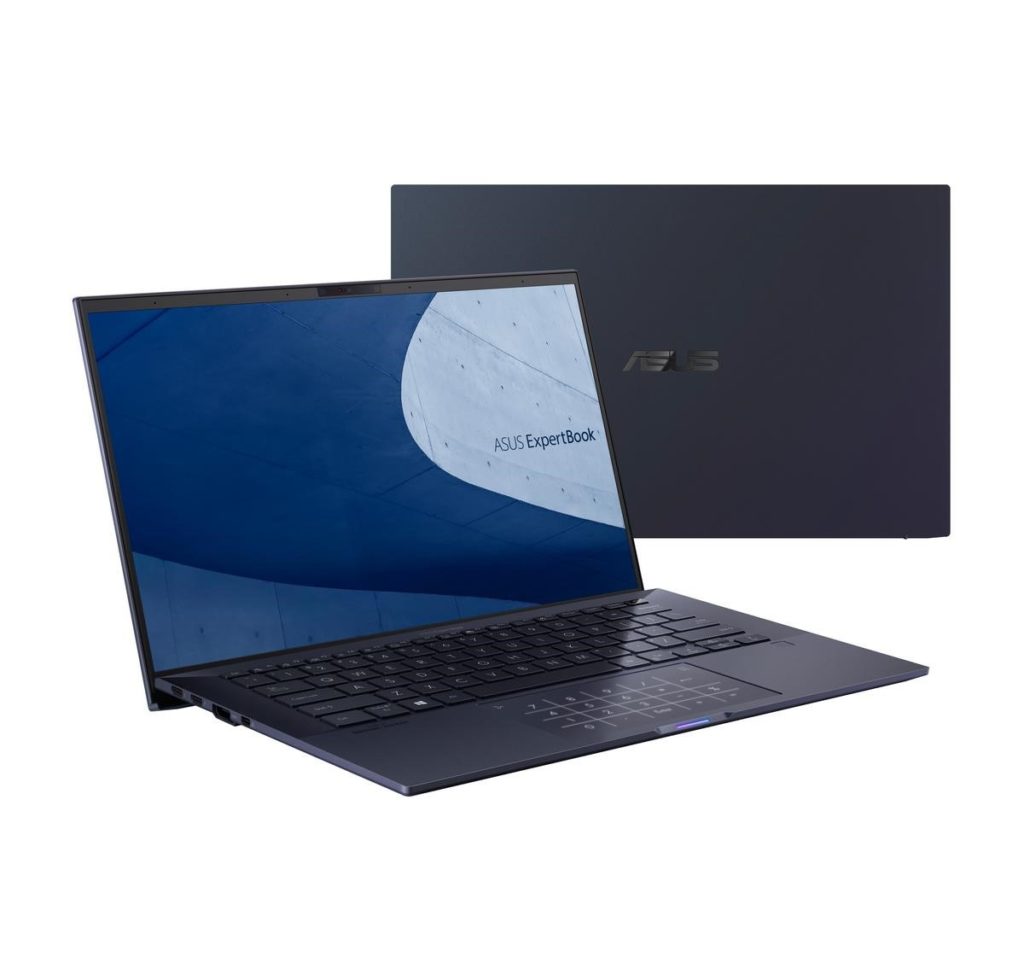 The master of lightness and power. The world's lightest 14″ business laptop.