Nvidia is arguably considered as the leading graphics card designer. To maintain this position, Nvidia has constantly pushed for upgrades and advancement in their technology, making it difficult for anyone to keep up. Most high-end desktops you would find would be using Nvidia graphics cards, especially due to their range of capabilities and the high performance they provide.
Recently, Nvidia announced the launch of the new GeForce GPUs line. The new GeForce GTX and RTX Super GPUs will be the powerhouse of many upcoming laptops – starting at a price of only $699 for GTX models and $999 for RTX models.
Performance and Efficiency Upgrades
The new lineup of laptops starts with an introduction of the latest GeForce RTX SUPER GPUs, offering 25% faster performance than previous RTX GPUs. These laptops are most ideal for demanding games with high levels of graphics, and can also be used for streaming games and load-intensive creative applications.
Improved Max-Q Technology – High Performance Thin and Light Laptops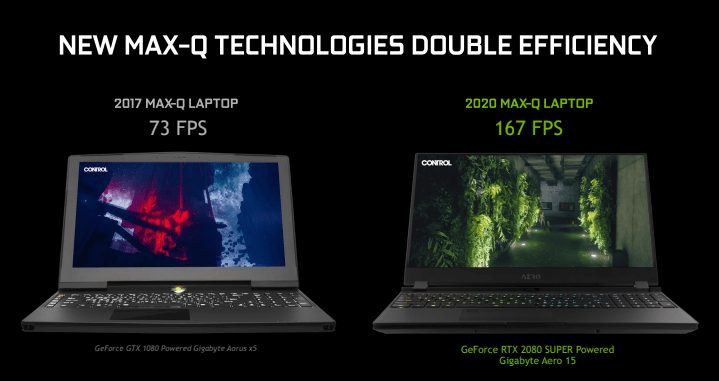 Both the new GeForce RTX 2070 SUPER and GeForce RTX 2080 SUPER GPUs come in Max-Q configurations for the absolute best mobile performance and efficiency. Nvidia primarily focuses on power and portability with this series. In addition, the lineup of Max-Q laptops provides double the efficiency of those launched in 2017.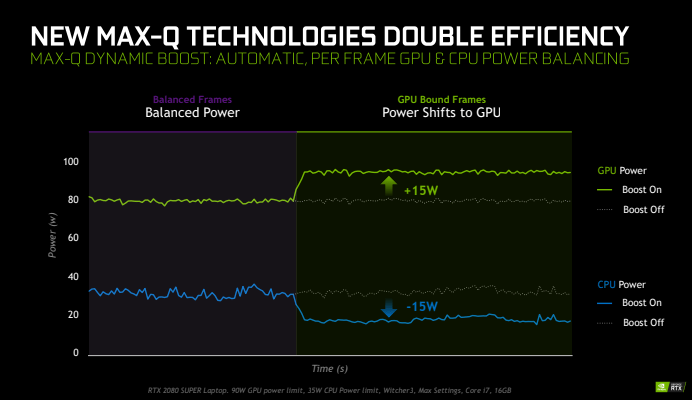 The new technology has led to faster, thinner and more powerful laptops. Not to mention, all of these also come with longer battery life and better power efficiency with the same 80-Watt GPU power budget. The Max-Q dynamic boost technology by itself allows for real-time CPU and GPU load balancing. The technology dynamically balances the wattage between the two components based on actual load. This helps to provide a better gaming experience, especially when the load is skewed heavily towards either the CPU or GPU.
If you're running a GPU intensive game, the system will automatically scale up to an additional 15W of power to the GPU, while scaling down the same for the CPU.
Improved Optimus Technology – Seamless switching between iGPU and Discrete GPU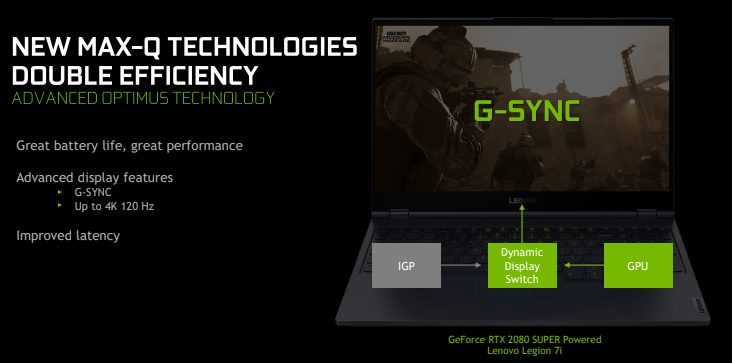 The new advanced Optimus technology is another breakthrough that enables G-Sync Support for enhanced battery life. It automatically decides which GPU should be active according to the workload, such switching to the discrete GPU when gaming or rendering videos. The Lenovo legion 7i and 5i are the first to administer this technology.
DLSS – Better Graphics without compromising performance and battery life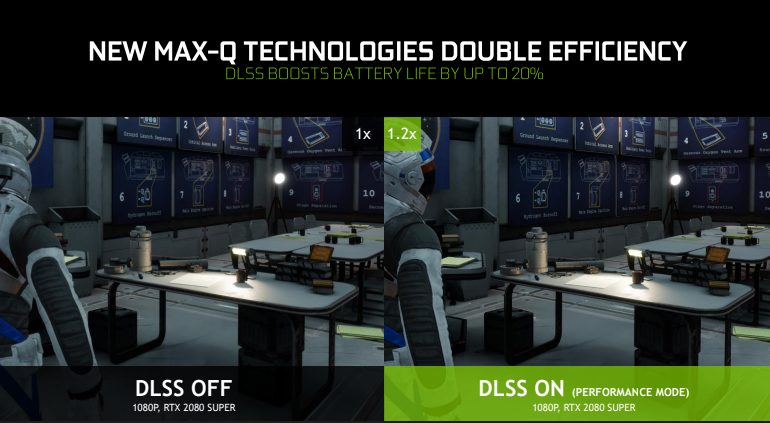 Deep Learning Super Sampling (DLSS) is a deep learning neural network that boosts frame rates whilst producing the best gaming graphics and experience. When combined with NVIDIA BatteryBoost technology, DLSS allows the GPU to operate in an ultra-efficient mode. This provides the same gaming experience with 20% longer battery life.
More efficient components
The new Nvidia GeForce RTX and GTX lineup are also now equipped with Next-generation voltage regulators. These are designed to provide an increased efficiency for higher performance. Together with the help of the new lower voltage GDDR6 memory, in collaboration with Nvidia's memory partners, the new GPUs have much faster memory.
Powering High-Performing Mobile Systems in 2020 and beyond
The purpose of all these aforementioned new technological advancements is to provide a portable device which is able to meet your needs. These laptops are able to handle the most demanding of workloads, whilst also having the ability to run the best games.
Nvidia will also be pushing for 25 laptops designed to run games at 300Hz, giving players a competitive advantage. For editors and video makers there are over 45 creative and design making apps that will be boosted by the RTX to provide unmatched 3D and video performance.
2020 GeForce GTX and RTX Super GPU powered Laptops in Singapore
Nvidia has announced that they have worked with manufacturers to bring more than 100 over models of laptops equipped with GeForce RTX and GTX graphics cards to the market. In Singapore, notebooks from Acer, ASUS and Gigabyte are currently available for purchase.
Acer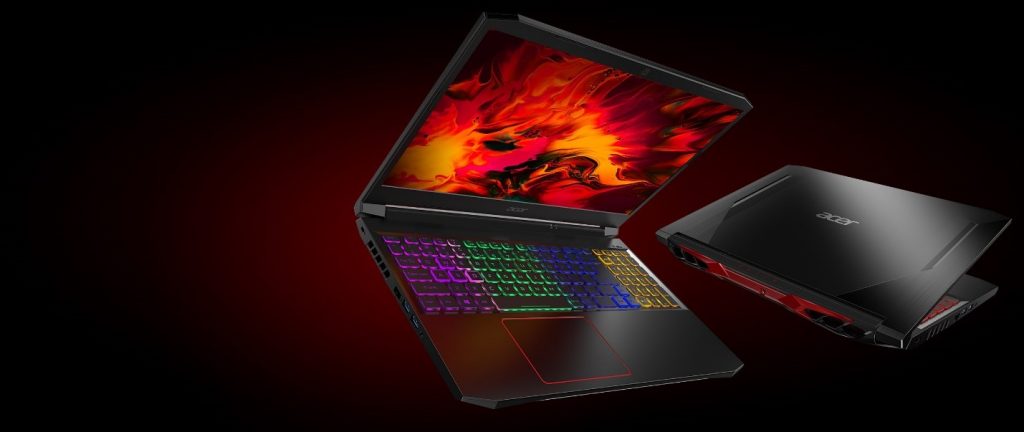 The Acer Nitro 5 and Predator Triton 500 are two new models which will be refreshed and equipped with the latest NVIDIA technologies. They are both gaming centered machines, and provides superb value and performance to users.
The Acer Nitro 5 comes in either 17.3 or 15.6-inch display with 144Hz refresh rate, suitable for fast paced games. They are configured with the GeForce GTX 1650 or GeForce GTX 1650Ti for the best possible 1080p gaming performance while still ensuring the best possible efficiency for extended battery life.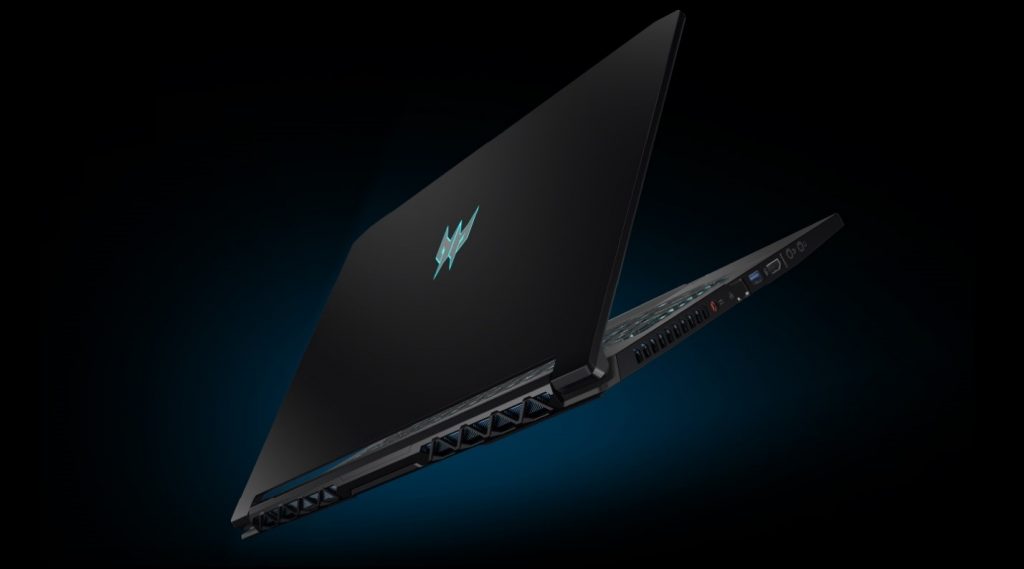 On the other hand, the Predator Triton 500 is no-compromise notebook that targets the ultimate gaming experience. Equipped with the latest Intel Core i7 processor and the NVIDIA GeForce RTX 2080 Super with 8GB of dedicated memory, this notebook promises a lag-free experience for all the latest game titles you would want to play. Furthermore, this notebook also supports NVIDIA G-SYNC with its 300Hz refresh rate display, ensuring buttery smooth graphics that gives you the advantage in fast paced games.
ASUS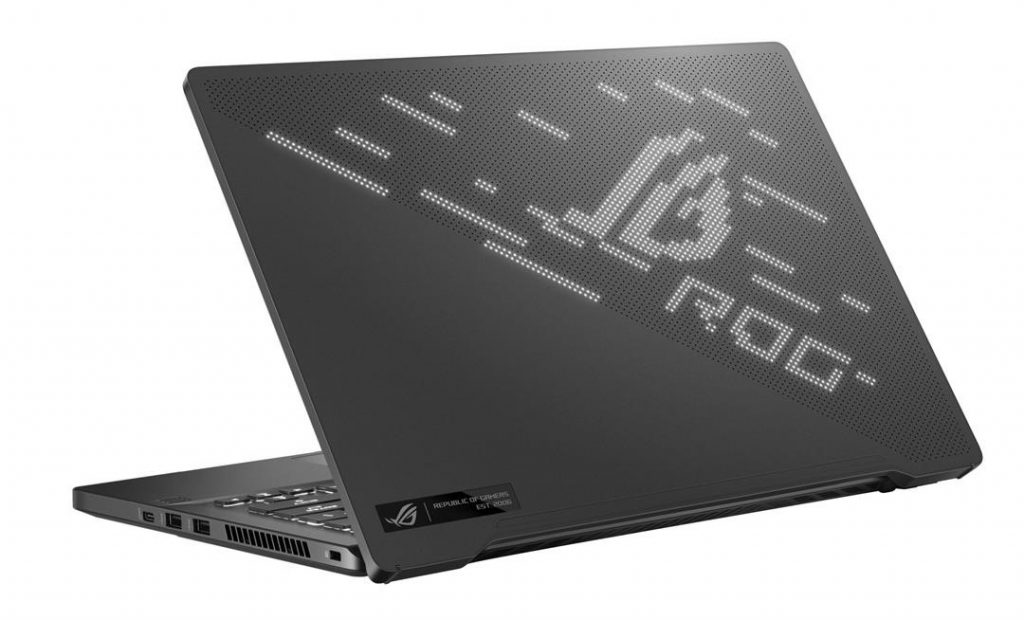 The ASUS ROG Zephyrus is one of the favourites for many ROG fans. The ROG Zephyrus G14 (GA401) is a notebook that aims to deliver class with performance. It features a 14" display with a 120Hz screen and is equipped with the new AMD Ryzen 7-4800HS Processor and Nvidia GeForce GTX 1650Ti Graphics Card.
Gigabyte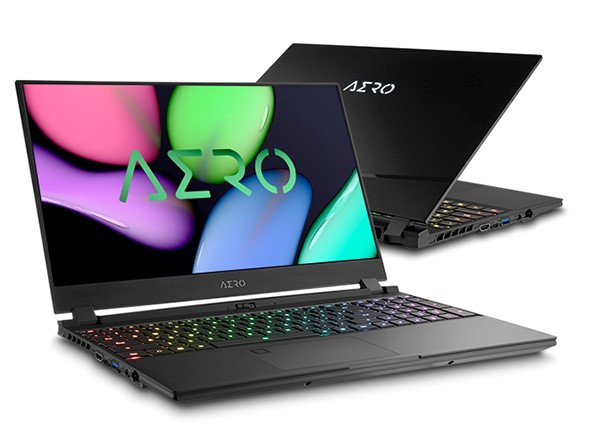 The AERO 15 comes with a i7 or i9 processor, and you can also opt for the RTX 2060, RTX 2070 or RTX 2080, RTX 2070 Super Max-Q, RTX 2080 Super Max-Q, and GTX 1660 Ti graphics card. The main attraction of this model is its beautiful OLED display powered by Samsung, and the fact that it is World's First Microsoft Azure AI Notebook.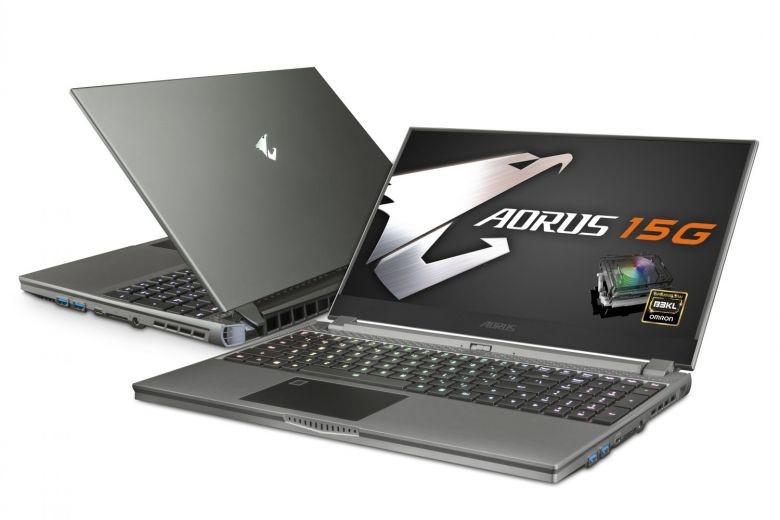 The AORUS 15G series on the other hand, is a 15.6" notebook that can be configured up to an Intel Core i9 and an RTX 2080 SUPER. It's one of the thinnest gaming laptops being only 2.5cm thin with 240Hz display panel and even comes with a true built-in mechanical keyboard.
Conclusion
Nvidia has created a new storm with the release of the new GeForce RTX and GTX solutions for portable devices. Their new technology is unparalleled and will be the basis for the future generation of laptops. Together with notebook manufacturers, we have seen how NVIDIA technology has been used to evolve new notebooks systems. There are amazing laptops made for every single user, such as the travelling gamers, professionals, creators and students. With over 100 options and the prices starting at a meek US$699, we are sure that there's nothing much more we can ask for.