Singapore, 1st May 2020 – Introducing the All-New Omnidesk® Pro 2020 Series. Bringing an industry benchmark of a standing desk to a next level.
THE OMNIDESK® PRO 2020 SERIES – AN ICON REINVENTED
In 2018 we pioneered the region's most influential standing desk and custom workspace experience. We started a revolution and changed the industry. The Omnidesk® Pro became the icon of workspaces and ergonomics. 2 years later, we have taken all the feedback and turn it into an innovation and brand-new upgrade of the Omnidesk® flagship. 18 months and resources heavily invested into R&D, these upgrades are unique to Omnidesk® as we worked with our factories to develop our very own line of product never before seen in the market.
8 KEY UPGRADES – THE DEVIL IS IN THE DETAILS
1. CONTROLLER DIMMING

Dims after 10 seconds of idle. Electric saving and removes the painful distraction in a dark bedroom. A popular request which we have implemented. Fits your dark bedrooms and not more distracting number display that disturbs your sleep.
2. IMPROVED MOVEMENT SPEED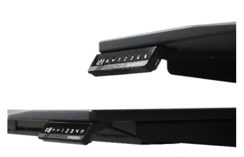 40% increase in movement speed. Breaking industry standards, we adjusted our dual motor mechanism to support quicker adjustments. Allowing you to get to your ideal position in less time. As the saying goes, time is money. No more silly waiting while changing positions.
3. IMPROVED STABILITY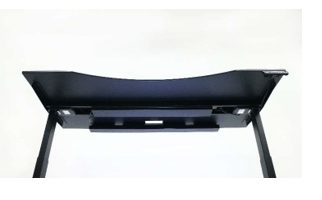 We improved an already best-in-class stability for a 2-feet have imporved stability and produced a desk with a 50% reduction in lateral movement during usage whilst also maintaining the max load of 120KG. Even lesser monitor wobbles or shaky desks while typing or writing.
4. DESK FEET REDESIGN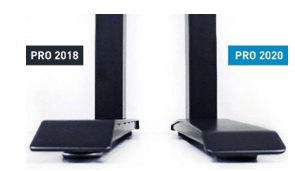 The redesign of the desk feet provides both aesthetics and additional stability by adjusting the centre of gravity of the Omnidesk® Pro, creating a better-balanced frame and hence overall stability. The sexy curvatures bring not just classy visuals, but includes engineering to improve balance and usability.
5. ANTI-COLLISION 2.0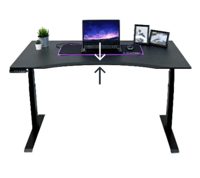 With R&D, we created an ultrasensitive anti-collision mechanism with a complete rework of the detection algorithm. Sensitivity can be adjusted and suits desks of all sizes. Safer for yourself, your kids and your under-desk items. This improvement will provide a peace of mind that unexpected movements of the desk will prevent potential accidents.
6. EXTENDED CABLE MANAGEMENT TRAY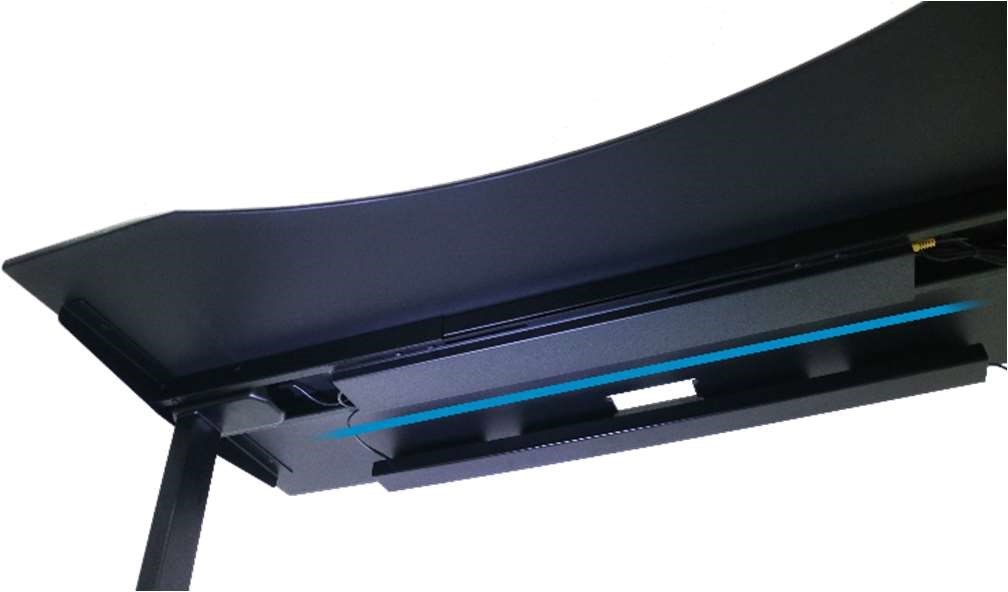 We had a dedicate longer tray for those who bought the 72″ version previously. But now, we fabricated a new tray, an extendable one, hence 1 tray for all sizes! This covers up your middle frame, keeping your desk cables and control box away from prying eyes. Now it all comes within the box with a much-simplified packaging.
7. AESTHETICS IMPROVEMENTS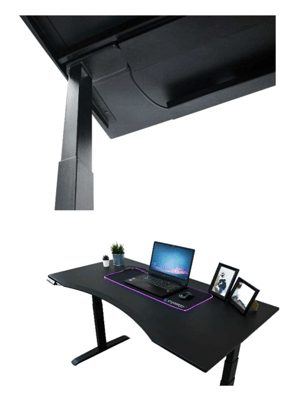 We made subtle yet powerful refinements to the entire look of the desk.
A slicker looking feet design fits anywhere from your living room to your offices.
We recreated our very own moulded controller, featuring the brand new slick Omnidesk® logo as the "Memory" button.
Powder coating on the frame has been reformulated to increase durability and keeps your columns clean from grease and dirt.
For the observant, you will realize, no more unnecessary visible holes  on the columns. The entire look of  the desk is now the epitome of perfection.
Omnidesk® has been the showcase of setups for our customers and now we want to make the product more instagrammable than ever.
8. EXTENDED WARRANTY – Up to 7 YEARS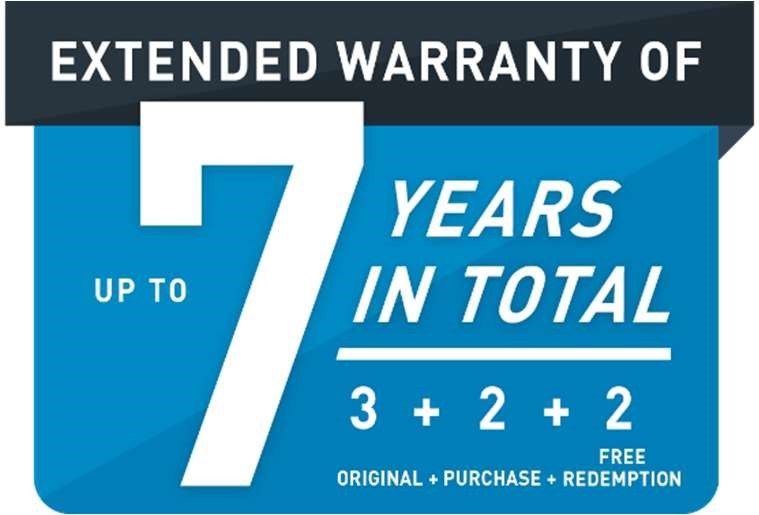 Since the beginning we only had a 3+2-year warranty. 3 years of standard warranty inclusive and an additional 2 years can be purchased.
Now we have increased another 2-years FREE (3 years standard + 2 years purchased + 2 years free with social media verification) making it a warranty of up to 7 years. So buyers of the 2020 series, are able to get an additional 2 years, by just sharing a setup on social media (Instagram, Facebook and YouTube), tagging us in a public post, send through the warranty extension form and our team will verify and update them of the extension.
Because we love our loyal fans, we will extend this 2-year extension of warranty via social media to our existing Omnidesk Pro customers as well!
With more than 2000 reviews and 25000+ customers across Singapore and Australia and a top-notch customer experience team that is the heartbeat of the brand, we delight our customers by being transparent and authentic – that is why they love us. Warranty is never just about the length of it but the entire experience that truly matters.
PRICE POINT & LAUNCH PROMO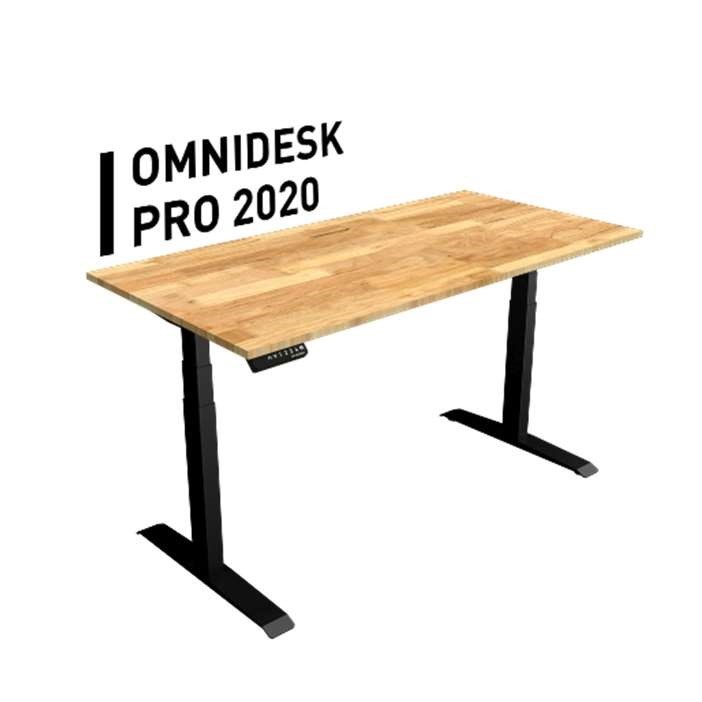 Exceptional quality at industry-disruptive prices. These upgrades and features are easily worth up to an additional $600 and found only in the top tier of standing desks. But we will continue to disrupt the industry this time at the top-tier level. The Omnidesk® Pro 2020 Series will come in at just $760 (UP. $980) during this launch promo! This will be for the 48″ Straight Edge Powder Coat version. Price is inclusive of GST, Free Delivery, Extended 7 years warranty. The Omnidesk® Pro 2020 – Wildwood Collection will have a starting price point of $1059 (UP. $1329). With the current Stay Home promos till 1st June, customers can enjoy up to $628 off.
STILL THE BEST PRICE, EVEN WITH THE UPGRADES AND QUALITY
We often find competition struggling to match our pricing by having a similar, but mediocre product (single motors and plywood laminates) or having "hidden costs" by removing key items which are included in Omnidesk our pricing like table-tops, memory controllers etc. We are that confident, that feature by feature, quality by quality, we would be the best valued
standing desk in the market. Ironically, even after the upgrades, we are still the best priced custom standing desk you can get.
For more details on the 2020 Series: https://theomnidesk.com/pages/2020
Stay Home Sale: https://theomnidesk.com/page/stayhome