Kingston is one of the world's largest SSD supplier. While the company leads the race with 27.3 percent market share in the 2.5″ form factor client-drive space, they are also focusing on bringing new and high performance PCIe NVMe SSDs to the market.
Last year, we've reviewed the Kingston KC2000 NVMe PCIe SSD, which was determined to provide great value to consumers who want a high performance and affordable SSD. The new A2000 NVMe PCIe SSD is designed slightly more for the budget conscious, without sacrificing too much on affordability. In this review, we will find out how the Kingston A2000 NVMe PCIe SSD stands when compared to other SSDs in the market, and see if it is worth purchasing.
Specifications
The Kingston A2000 NVMe PCIe SSD comes in 250GB, 500GB or 1TB variants. Unlike some M.2 based SSDs which are still based on the SATA interface and are limited in performance, the A2000 works by communicating via the NVMe protocol over the PCIe interface. Jargons aside, this essentially means that the Kingston A2000 is expected to perform much better than any SATA based SSDs in the market.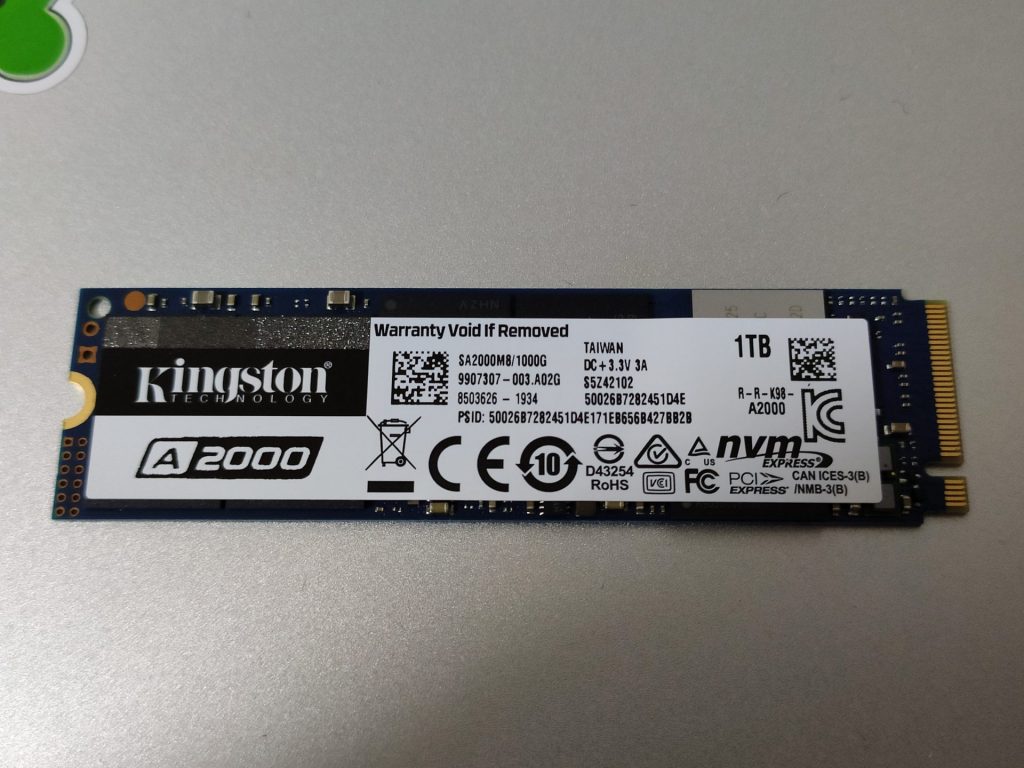 The Kingston A2000 comes in the 2280 form factor. This is one of the most common M.2 SSD length, and should be compatible with most of today's motherboards in the market.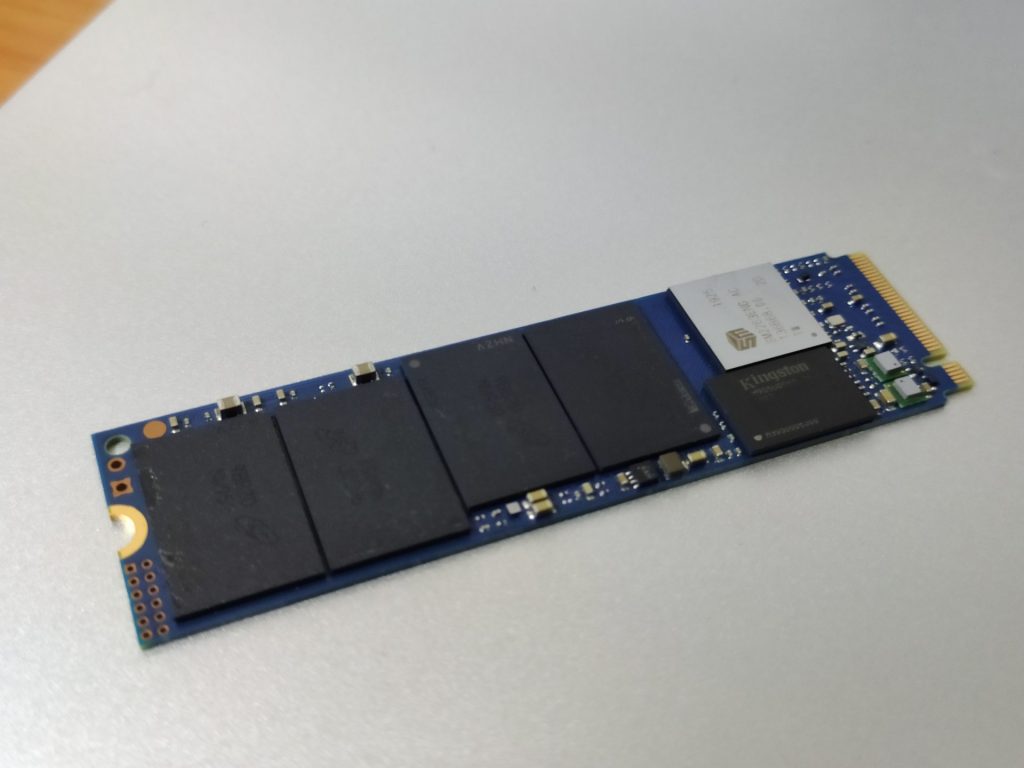 One a first glance, it's easy to understand how this SSD is designed. There are 4 NAND chips on the 1TB drive. Essentially, each chip should hold about 250GB of storage. A dedicated DRAM chip is also found on the SSD PCB, which will be a cache and speed buffer between the speed of the NAND flash and main IO or CPU. An SSD with a cache is typically preferred over a cacheless SSD, as an SSD with a dedicate cache design will always outperform one that's without.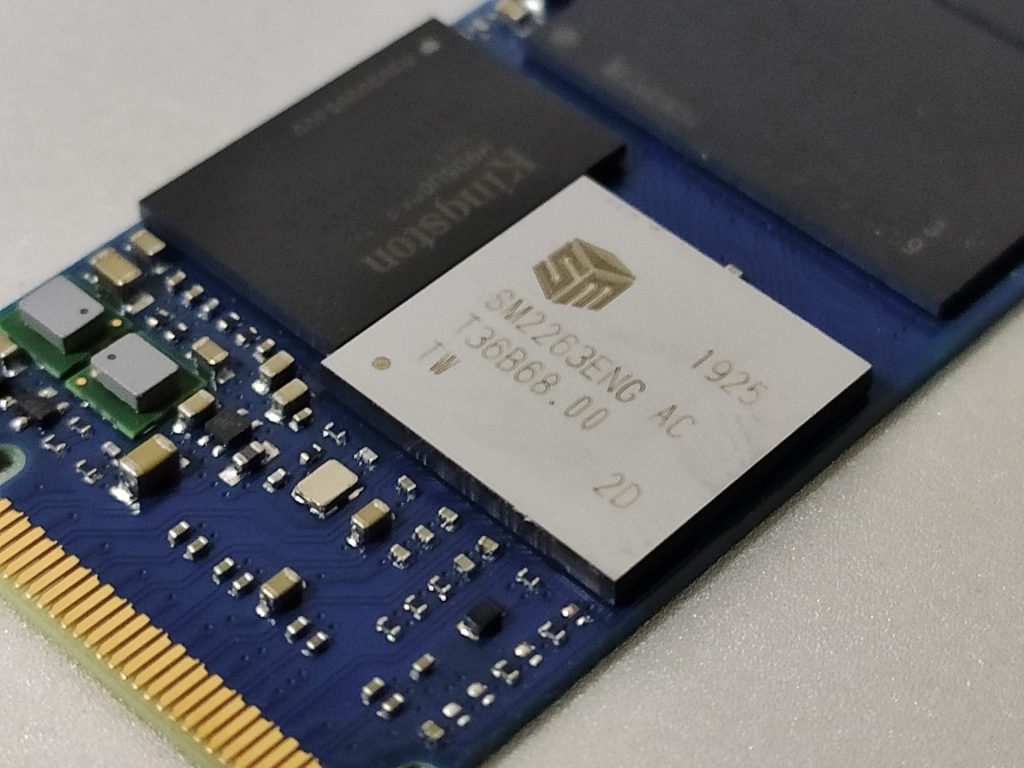 The Kingston A2000 uses a Silicon Motion SM2263EN controller. These are mainstream/entry level NVMe PCIe controllers. Just based on its own specifications, we can also roughly understand how this drive will perform.
| | |
| --- | --- |
| Controller | SM2263 |
| Host Interface | PCIe 3.0 x4 |
| PCIe Protocol | NVMe 1.3 |
| NAND Flash Channels | 4 |
| CE/Channels | 4 |
| DRAM | Yes |
| Host Memory Bufer | No |
| Sequential Read | 2,400 MB/s |
| Sequential Write | 1,700 MB/s |
| Random Read | 300,000 IOPS |
| Random Write | 250,000 IOPS |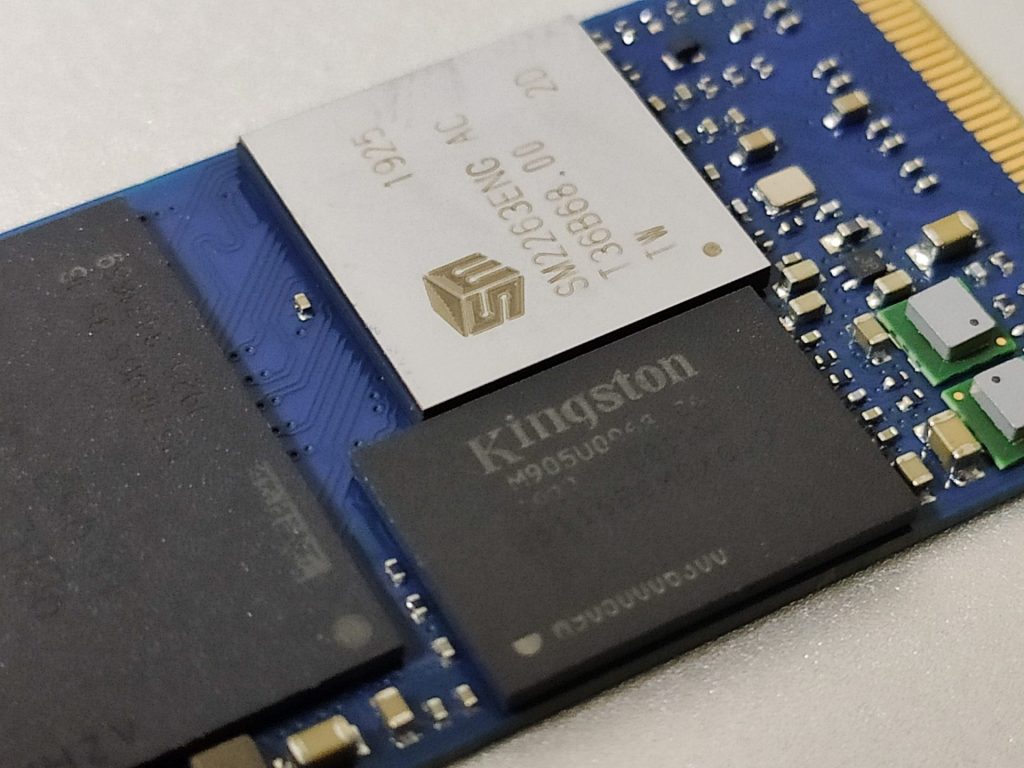 The Kingston A2000 comes with Kingston's own DDR4 DRAM as a cache.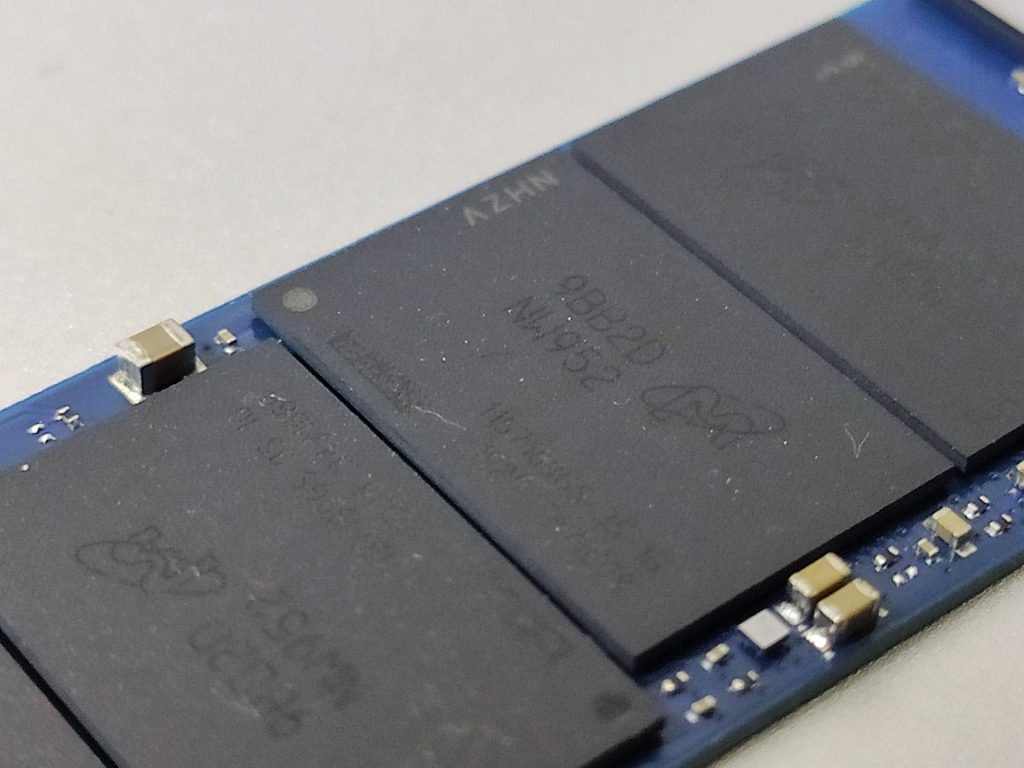 It also utilizes Micron's 96-layer 3D TLC NAND flash for storage.
Performance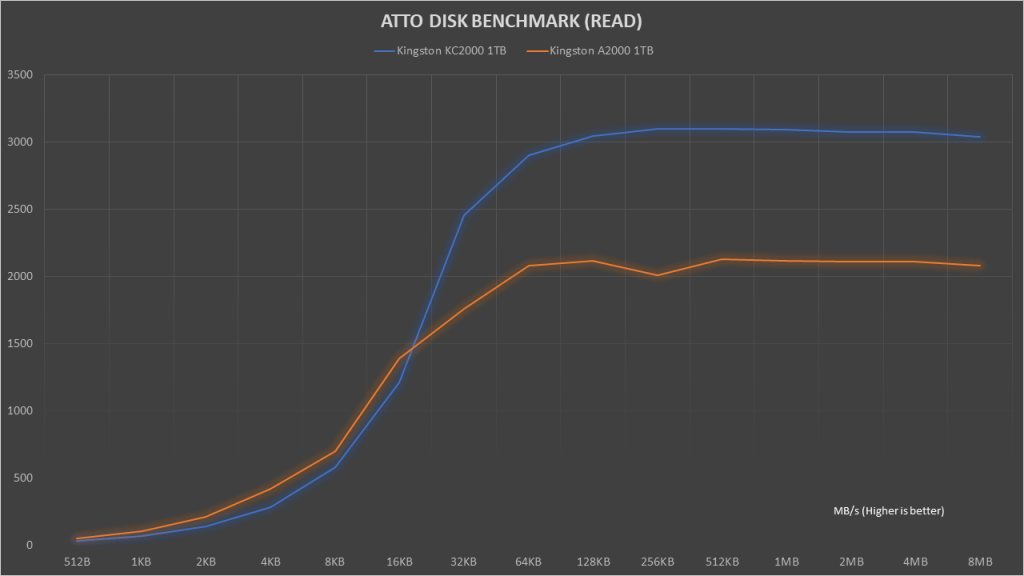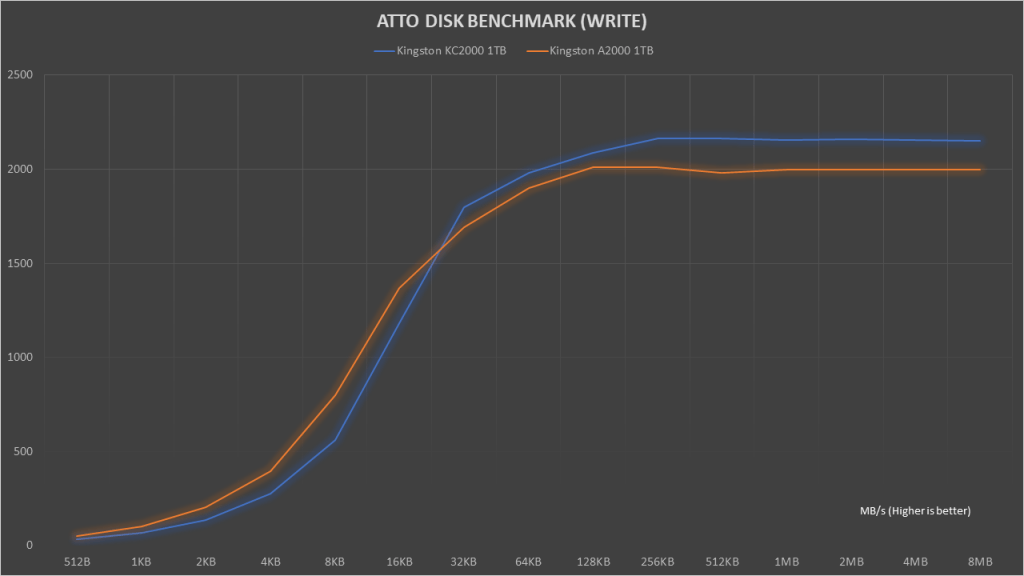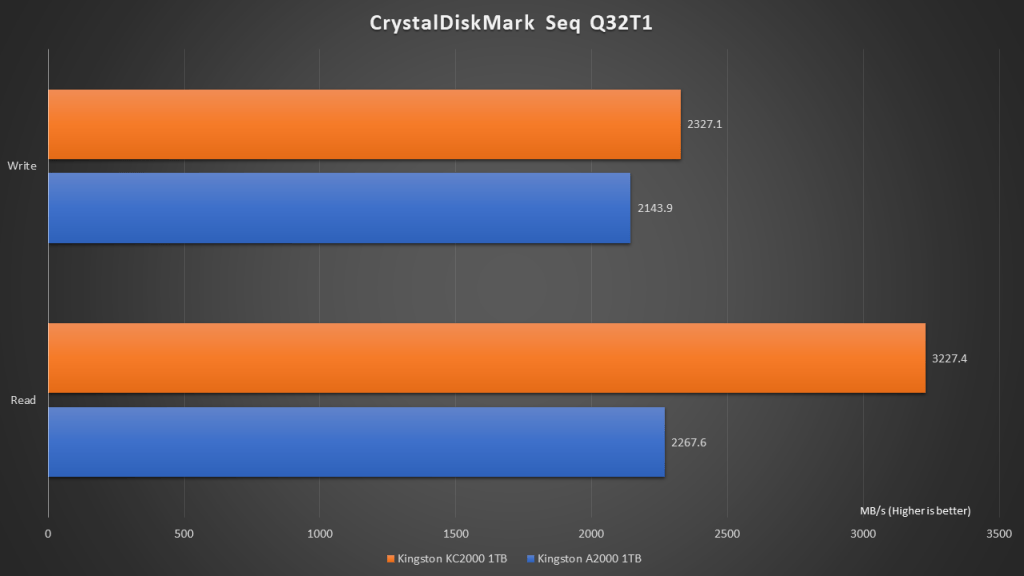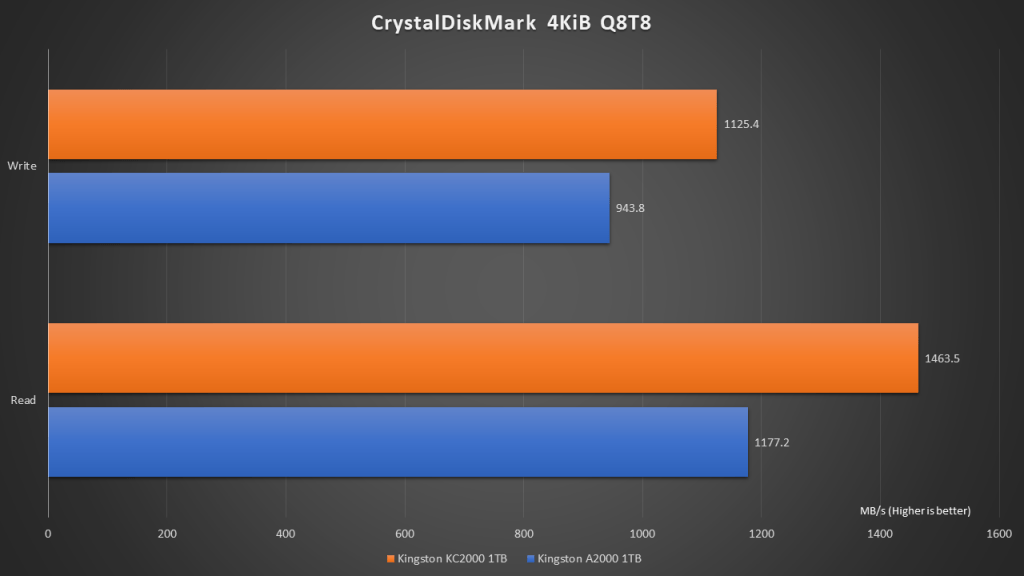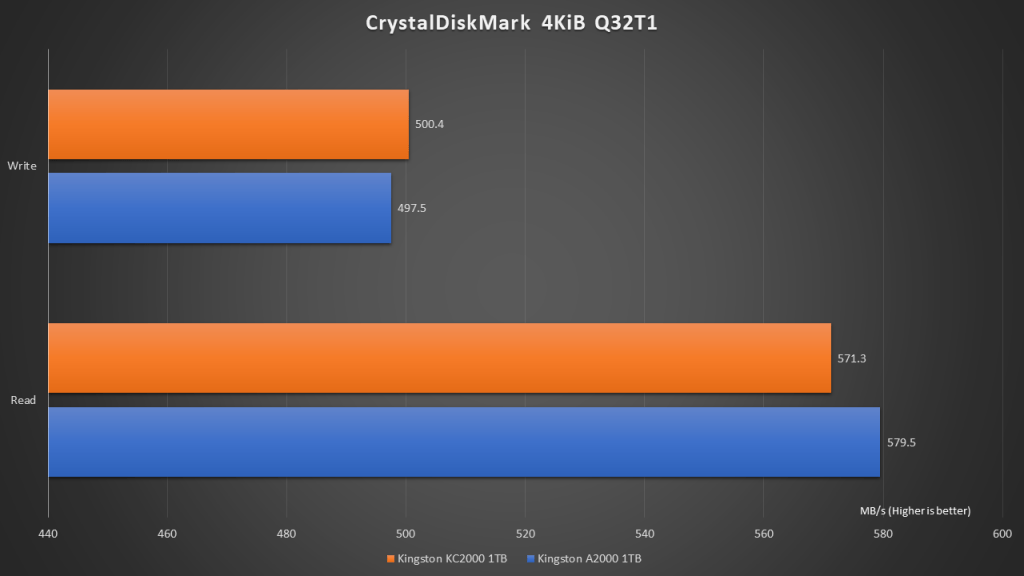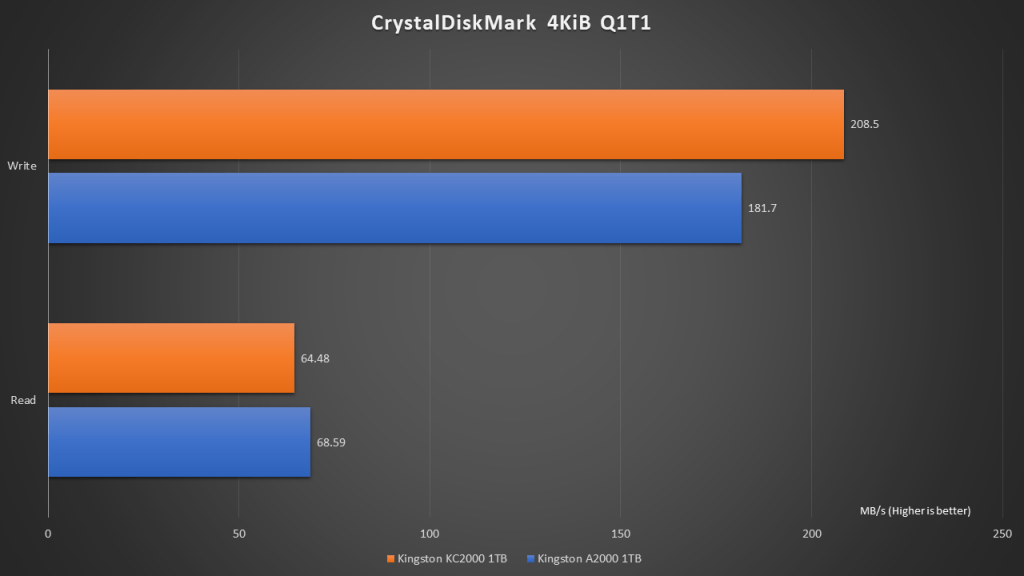 Based on the two storage tests, there is no doubt that the Kingston A2000 is slightly slower than the KC2000 when it comes to maximum sequential read speeds. However, other than that, we saw that there wasn't too much of a difference in other scenarios. The A2000 usually lags behind slightly, but there's nothing too major.
Interesting, we also saw much better speeds on the Kingston A2000 when it was handling multiple smaller data sizes. In real world situations, this could likely give an edge to this SSD when compared to its bigger brother.
Conclusion
At the time of the writing, the Kingston A2000 NVMe PCIe 1TB SSD is sold on an eCommerce online platform for S$245.90. A quick search on the same platform for a 1TB SSD revealed that many SATA based 1TB SSD, such as the Samsung 860 EVO and HP SSD S700 costing all higher than the A2000. There is no doubt that the Kingston A2000 NVMe PCIe 1TB SSD is an SSD that hits the sweet spot between performance and price.
If you are looking for a sensible choice for a practical and high performance SSD without breaking the bank, the Kingston A2000 SSD could be one of your best bets.