The newly launched AMD 3rd Generation processors and X570 chipset have led to a new wave of custom DIY PCs being built. This new platform essentially redefined a new level of performance at an unbeatable price point. While most of the focus is always placed on the key computing components, the power supply is usually neglected. A good power supply is needed to efficiently provide adequate power to every individual system component, letting them operate at peak performance. In this article, we explore the various features of the Cooler Master V750 80PLUS Gold certified power supply and how suitable it will for the new AMD platform.
The Cooler Master V750 Gold
The Cooler Master V750 Gold power supply comes in a standard ATX form factor. This also means that it has all the connectors available for any kind of standard desktop PC platform, be it AMD or Intel. One of the most prominent features is its fully modularity, which is pretty rare. This allows system builders to easily use only the necessary cables for their system build, making cable management a lot easier.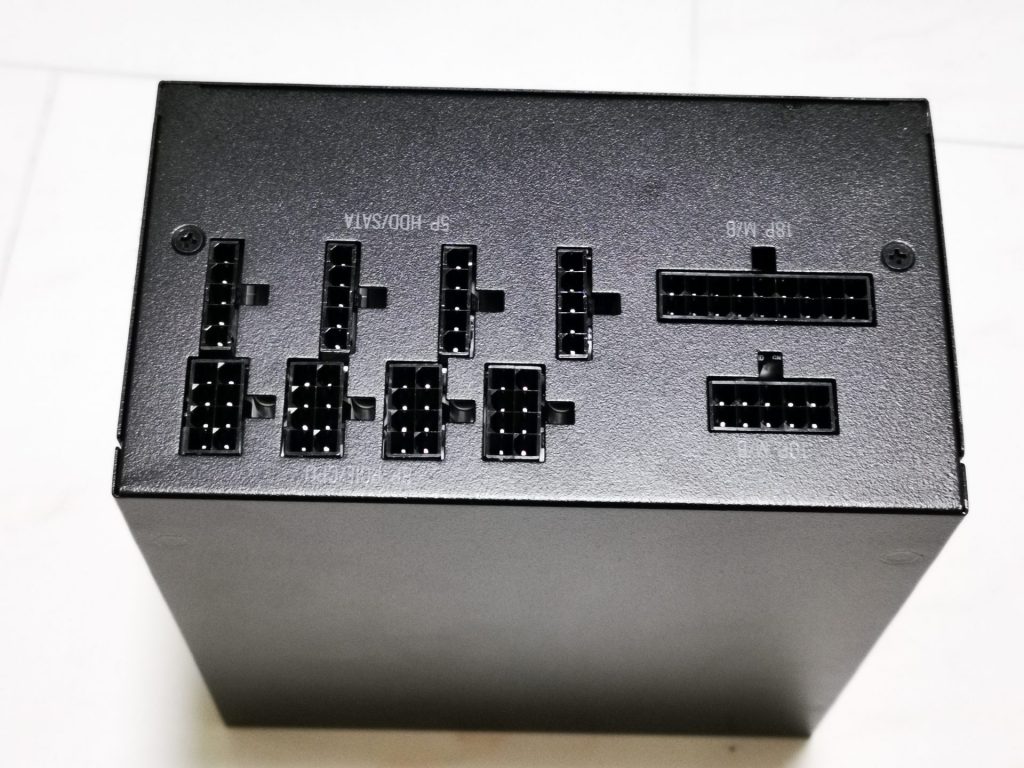 Of course, for users who are into PC Modding, it will also be a lot more straightforward to sleeve the power cables for the power supply as these cables can be simply removed.
Supports all the connections you need
Most of the AMD X570 motherboard requires more than just the usual 8-pin EPS connector. We have even seen the more affordable variants, such as the MSI X570-A Pro equipped with both a 4-pin and 8-pin connector. Thankfully, the Cooler Master V750 Gold included both a EPS 4+4 Pin and EPS 8 pin connection cables that can both be connected to the motherboard at the same time.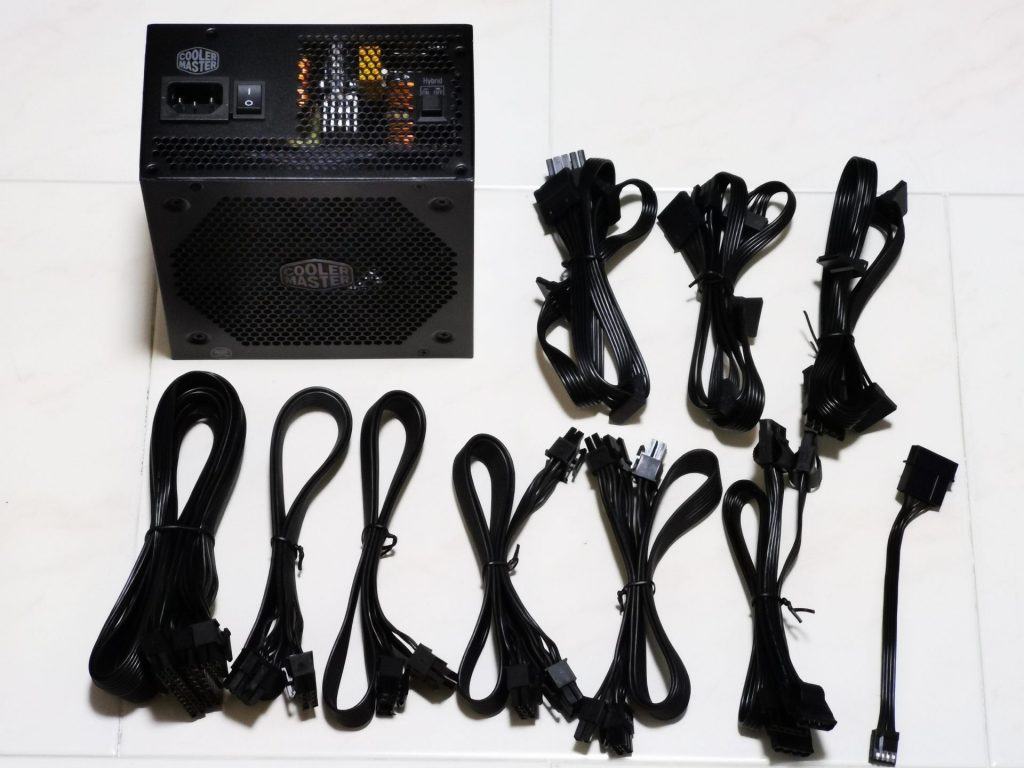 For enthusiasts, this also means that you will not be limited by the power requirements of the motherboard when overclocking. The V750 power supply will need to have what it takes to push enough current to the various overclocked system components for them to run stably.
Furthermore, 4 x 6+2 pin connectors are also provided along with the power supply, which can drive your new system's multi high-end graphics card setup. A total of 12 x SATA, 4 x 4-pin Molex and 1 x FDD connectors are also supported natively with the power cables provided.
Power Specifications

A typical ATX power supply will provide direct electrical outputs voltages at 12, 5 and 3.3 Volts. The motherboard will then take power directly from the power supply, and transform it accordingly to the requirements of the respective components.
Most of the time, the 12V rail will be the most heavily utilized. For the V750 Gold, it will be able to provide a total of 744W on the 12V rail. Unless you are running many graphics card at the same time, or are utilizing a high-end desktop workstation or enthusiast class processor, a usual desktop computer just simply wouldn't use so much power.
But thankfully, the Cooler Master V750 Gold power supply can still power through it all. In fact, despite being rated 750W, it is in fact able to produce a total of close to 900W of power when fully loaded.
Power Efficiency and Safety Features
With the high-quality components used in this power supply, it was able to achieve an 80 PLUS Gold certification. This essentially means that this power supply is able to achieve a typical efficiency of 90% under various loads.
The performance of the power supply can directly impact the operating performance of all system components. To prevent a PC's components from getting damaged, Cooler Master designed the V750 Gold with multiple safety features. These features will not only be able to safeguard PC components, but also the power supply as well.
Over-Voltage Protection
Over-Power Protection
Short-Circuit Protection
Over-Current Protection
Under-Voltage Protection
Over-Temperature Protection
These all-rounded safety protection features will put your mind at ease. With quality standards also in place on the Cooler Master V750 Gold, you can be assured of a high performance and optimal operating power supply.
Thicker cable size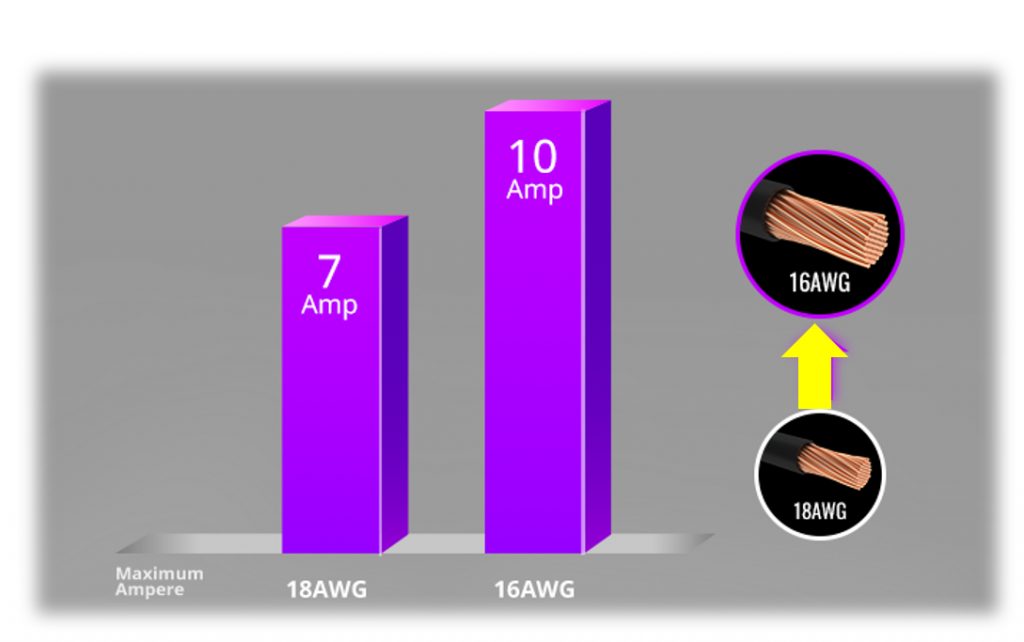 Understanding that some system components may draw an extremely high current, Cooler Master specifically included thicker 16AWG cables for the 6+2pin PCIe connectors. As the V750 Gold power supply uses two PCIe connectors on a single cable, the power utilization on a single cable could be quite high. Therefore, a thicker kind of cable is recommended. This is much wider than the usual 18AWG thickness in other power supplies.
Moreover, thicker cables also give rise to lower resistance. This results in less heat, and increased efficiency.
Fan System
The Cooler Master V750 Gold power supply is designed to reduce additional noise made by its fan system. To achieve a noise-less operating the C750 Gold has some unique features up its sleeves.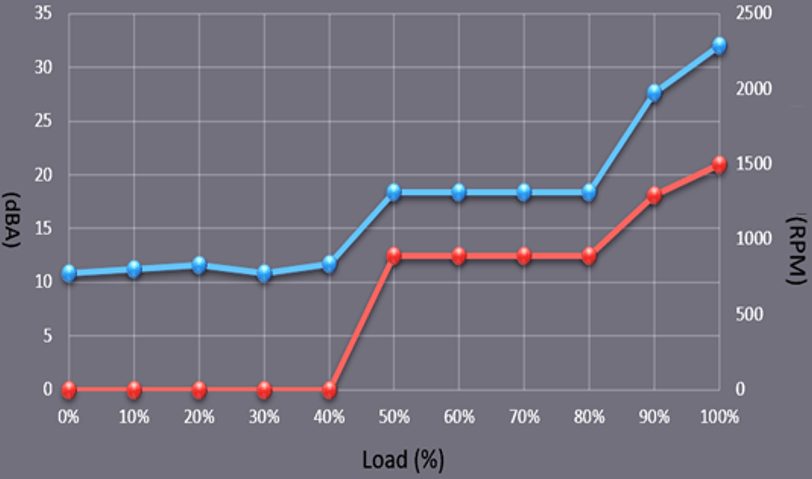 First up, it utilizes a semi-fanless mode. When this mode is activated, using a simple switch found on the power supply, the large 135mm fan on the power supply will not spin at all when the load is less than 40%. Essentially, the entire power supply will be noise free under low load.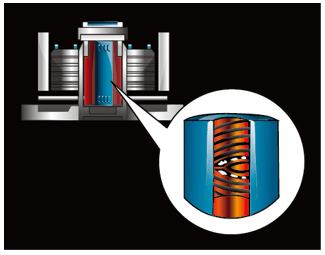 Secondly, the 135mm fan utilizes a Fluid Dynamic Fan Bearing technology which creates less friction during operation. This extends the durability of the fan, as well as promotes a quieter fan operation. Ultimately, such a technology is also much more efficient than standard fan designs.
Power Design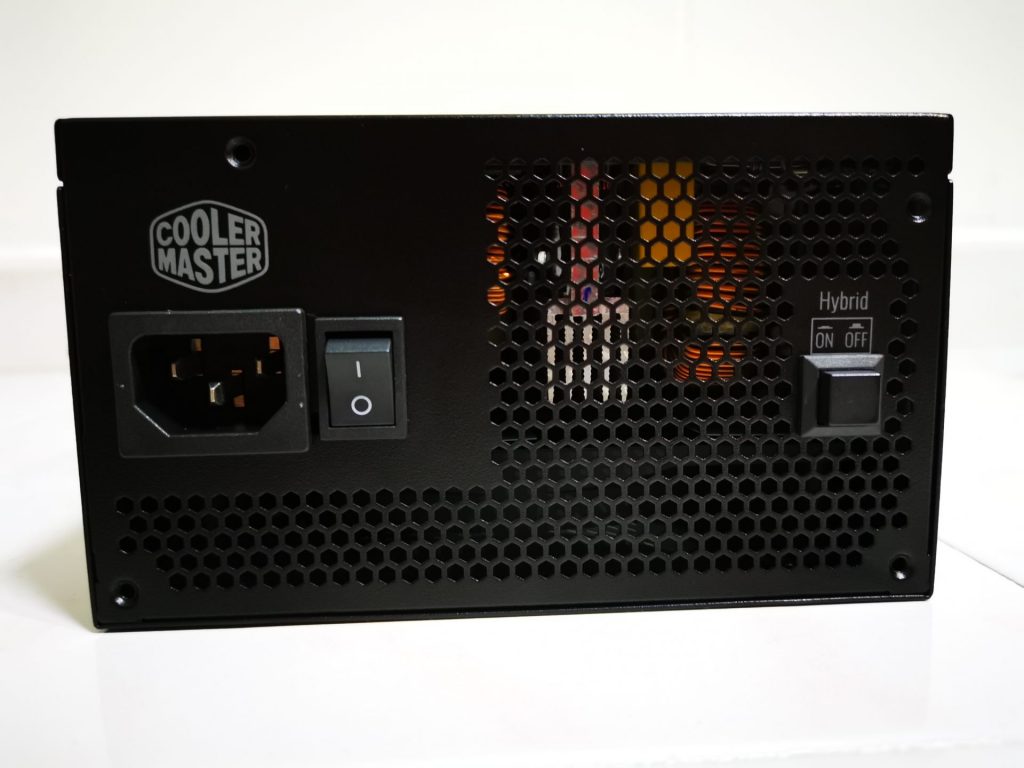 To achieve its high efficiency and power rating, the Cooler Master V750 Gold was designed with a half bridge LLC resonant converter on the primary side. This converter helps the overall switching losses, and thereby boosting its efficiency when converting AC to DC. Not to mention, the DC-DC generated voltages are utilized for various outputs to the system components. Moreover, the power supply also uses premium components such as 100% Japanese capacitors which are rated to withstand heat of up to 105°C.
It is because of the confidence in their design, that Cooler Master was daring enough to provide a 10-year warranty on the V750 Gold power supply.
Conclusion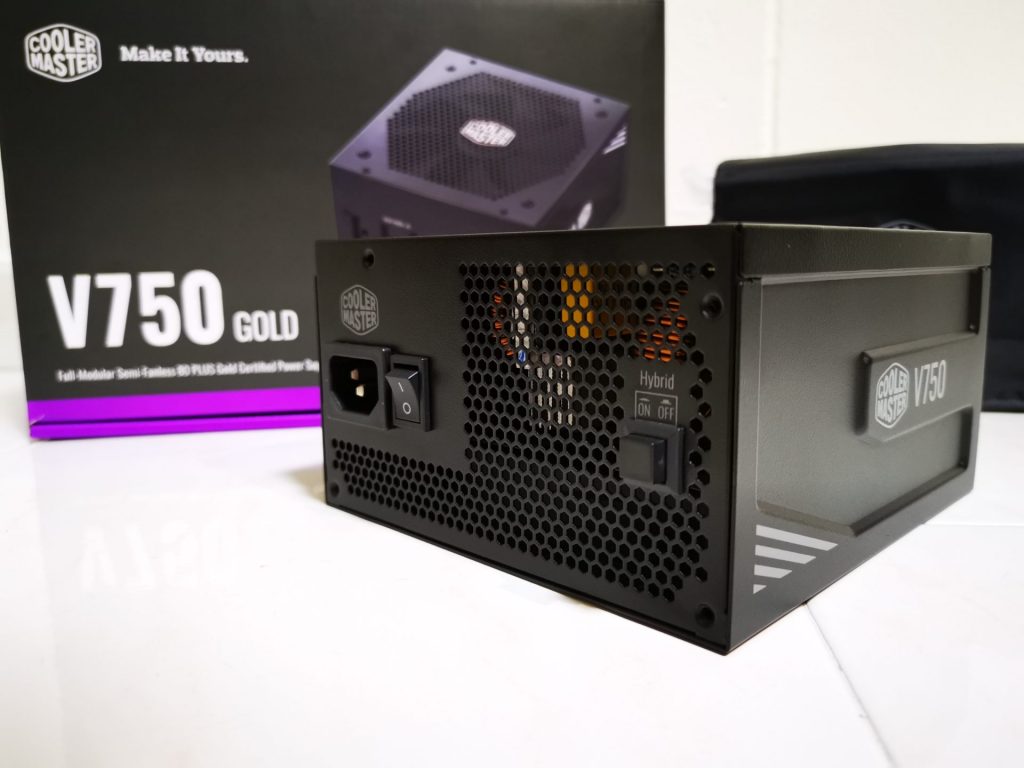 There aren't many things to talk about when it comes with power supply. However, the pursuit to create an affordable, high performance and efficient power supply was prominent throughout the V750 Gold. It is due to the attention to details that sets the product apart from its competition.
With the growing community of gamers and freelancers building systems on new platforms, the Cooler Master V750 Gold is a suitable choice for many. Of course, this power supply will also be more than sufficient to power all the new AMD 3rd Generation Processor builds.