The ZOTAC CUP Fight for Charity League of Legends Tournament concluded today with a total of pledged USD$100,000 donated to charity. The event was held at Nangang Exhibition Hall 1 in Taipei in conjunction with COMPUTEX 2019. It is also the first ever eSports tournament held in COMPUTEX in the name of charity.
ZOTAC CUP Fight for Charity has started its qualifier rounds since April this year. 9 semi-finalists were then chosen to attend COMPUTEX 2019 to compete with 6 local influencers from Taiwan, namely MMD, Eggroll, 7Z, Weiwei, Toyz and Gear, on May 28-29. The final 5 winners from the semi-finals will then move up to the top and test their skills against 5 other international influencers.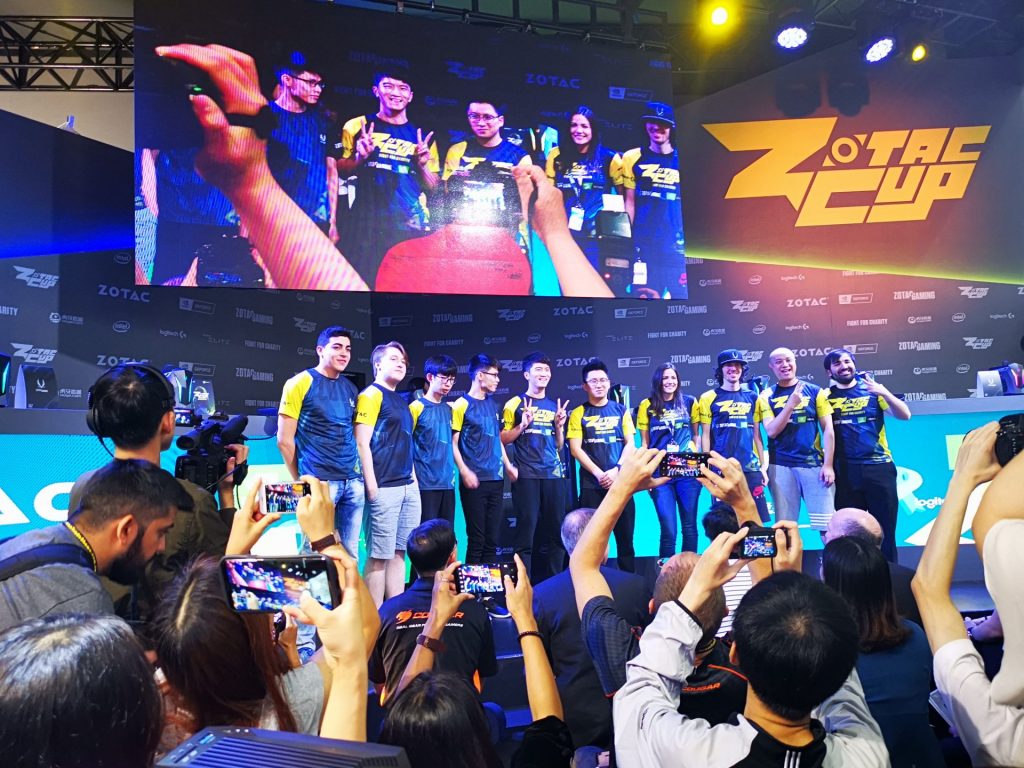 Star-studded Players from all over the world
The final lineup consisted of Voyboy, Kaypea, CooLifeGame, Guan Zong and Hao Kai from Team MEK (International Influencers) and DEX, Kammr, Cipher, Lukalux and MMD from Team ZOTAC (Finalists from qualifying rounds).
The members fought hard in the two days of intense competition. Based on the results, here's how the donations were distributed: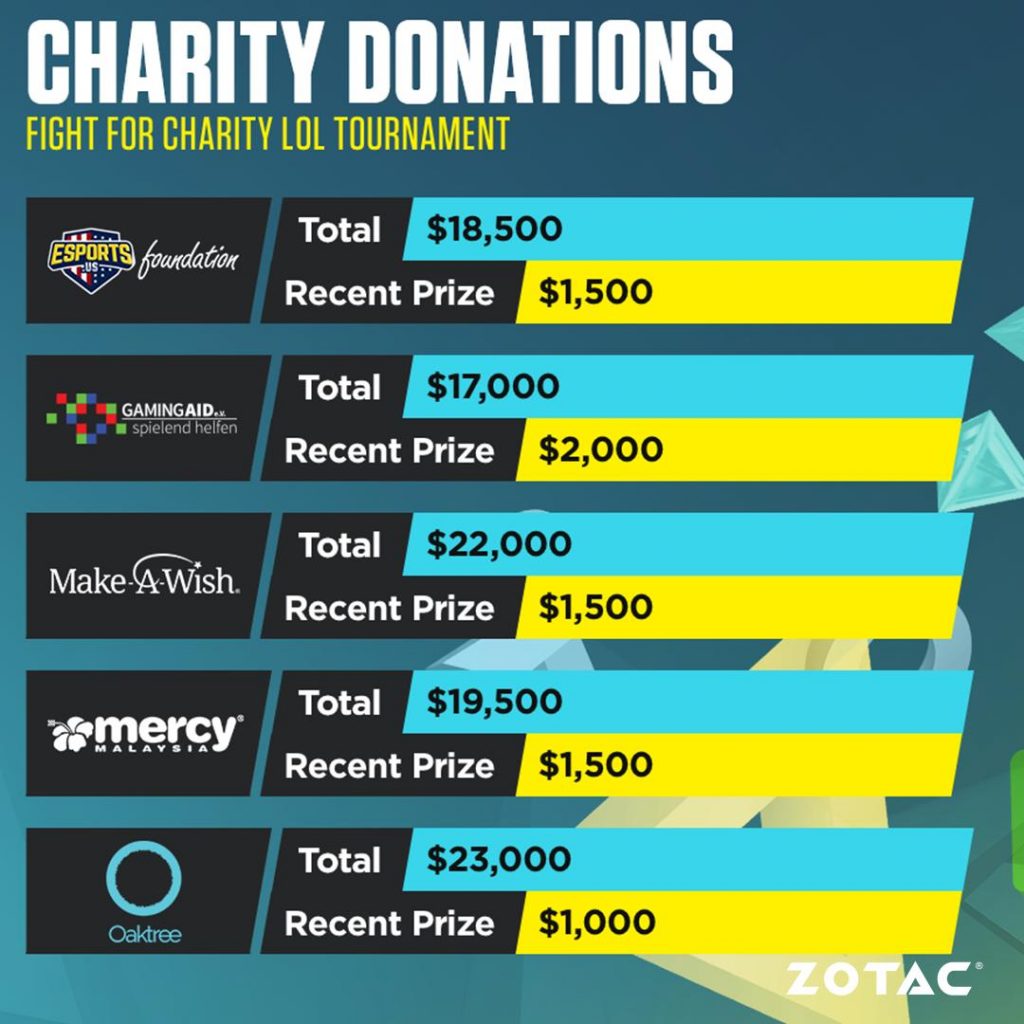 "As an industry leader, we are excited to take the lead in encouraging the gaming community to create positive impacts. This year is very special because we have many talented individuals allocating their time, only with the aim to help make a difference. We also thank our partners NVIDIA, HUYA, Intel, Logitech Gaming, ViewSonic, COUGAR, and Battlefy for providing their support.", said Tony Wong, CEO of ZOTAC Technology during the opening of the event.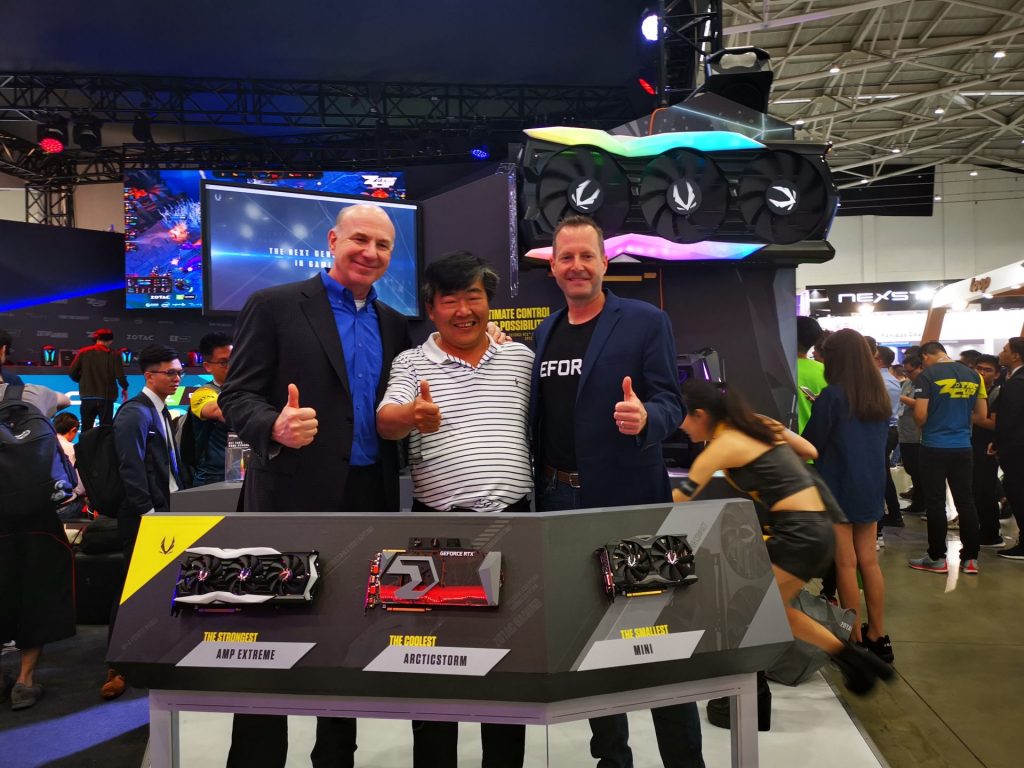 It's heartening to see the gaming community and ecosystem partners to come together for charity. We hope to see more of such events in the future.
If you have missed the action from ZOTAC Cup at COMPUTEX 2019, you can watch the recordings of the stream here at Twitch.