Taipei, Taiwan – May 31, 2019 – Arm made its debut at the InnoVEX, showcasing Arm DesignStart to help start-ups and small-and-medium enterprises.
Over the past 20 years, more than 130 billion Arm-based chips have been shipped. It is expected that partners in the Arm ecosystem will ship another 100 billion chips between 2017 and 2021. Such growth momentum is fueled by IoT, including applications in smart home, wellness, and connected-car entertainment systems. In the meantime, such demands are also bolstered on the industrial side by the manufacturing, transportation and utility sectors. According to a report by Gartner, a typical family home could contain as many as 500 smart devices by 2022. IDC also predicts that worldwide technology spending on IoT will reach US$1.2 trillion by 2022.
All of these numbers point to the fact that innovative development is accelerating, as information explosion empowers an autonomous world where IoT and next-generation compute are set to generate immense business opportunities. Staying on top of IoT applications and on-device compute is a key factor. However, it is worth noting that bandwidth, power, cost, latency, reliability, security and privacy are all very important.
A great deal of workloads and innovation are being completed inside IoT devices using Arm-based solutions. Since its rollout, the DesignStart Program has allowed for rapid adoption of Arm IP by start-up teams with no upfront license fees to speed up their design process. During the past two years, Arm DesignStart has accumulated more than 5,500 CPU prototyping downloads as well as more than 450 CPU commercial licenses. As of now, DesignStart consists of two categories, including "DesignStart for Custom SoCs/ASIC" for Cortex-M0, Cortex-M3 and Cortex-A5, as well as "DesignStart FPGA" for Cortex-M1 and Cortex-M3 CPU, providing businesses with diverse and flexible choices while allowing development teams to come up with products in a more flexible and cost-saving fashion. What is particularly important is that they will be able to access Arm's vast ecosystem and tap into a multitude of mature industrial resources.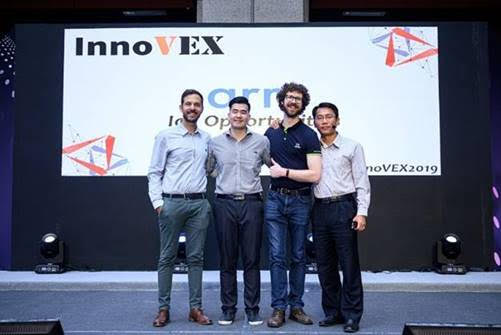 "We have many outstanding ecosystem partners from various verticals, who have really shined in applications ranging from IoT, drones, automobiles and wearables," said Alessandro Grande, Ecosystem Manager at Arm. "These experts provide innovation with energy while continuing to push the boundaries of what is possible with Arm technology."
"During the course of silicon design, many customers need not only a CPU, but also a complete set of software, tools, training, services and IP," said Stephen Su, Senior Solution Specialist at Arm. "Arm DesignStart provides such a format, enabling our customers to access complete support through our ecosystem when they design their own custom silicon in order to get a jumpstart ahead of the competition."
The Arm DesignStart Program has helped a substantial number of vendors achieve success, including start-ups such as EiGENCOMM, Seeed Studio and DT42 from Taiwan.