Razer, the leading global lifestyle brand for gamers, today introduced a special collection of Imperial stormtrooper-inspired peripherals in collaboration with the beloved Star Wars brand. This new collection includes the Razer BlackWidow Lite mechanical keyboard, the Razer Atheris wireless mouse, and the Razer Goliathus Extended gaming mouse mat – all now available in a stylish white and black Stormtrooper themed edition.
Donning the iconic stormtrooper design, the Razer BlackWidow Lite mechanical keyboard and Atheris wireless mouse are built for productivity and performance, tuned for both the office and home environments. The Star Wars-themed Razer Goliathus Extended gaming mouse mat completes the set with a massive surface area for intense work sessions and high-adrenaline gaming.
For Star Wars aficionados, the new stormtrooper themed peripherals are must-haves to bring order to any desktop collection. Discover the entire Star Wars family of products here: www.razer.com/campaigns/stormtrooper.
Razer BlackWidow Lite Silent Mechanical Keyboard – Stormtrooper™ Edition USD $99.99 / € 109.99 MSRP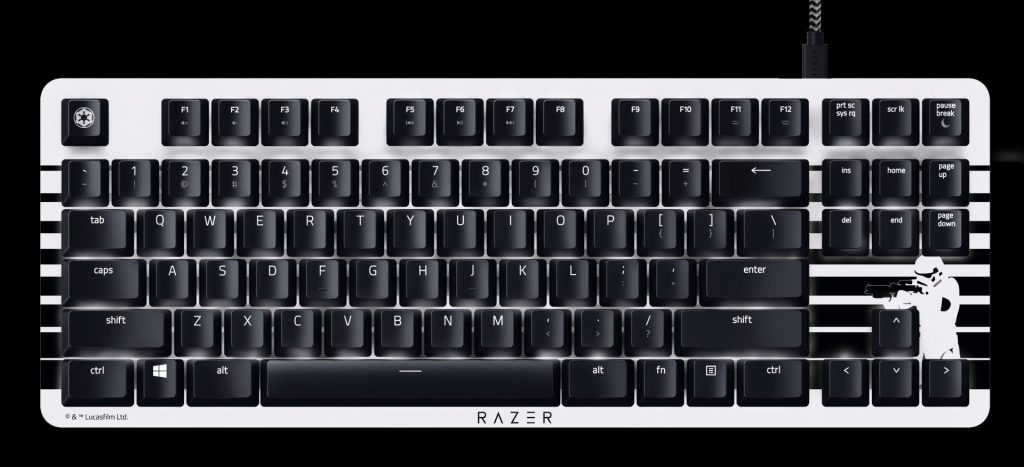 The BlackWidow Lite comes with Razer Orange Mechanical Switches – designed for gaming, with silent and tactile switches for discreet work. With the inclusion of O-rings and individually-backlit keys (with true white lighting), the keyboard can be customized to be quieter and brighter to suit one's tastes. The Stormtrooper Edition features a stormtrooper-inspired top plate, a black-and white braided cable, and an Imperial crest on the escape key.
Razer Atheris Wireless Mouse – Stormtrooper™ Edition USD $59.99 / € 69.99 MSRP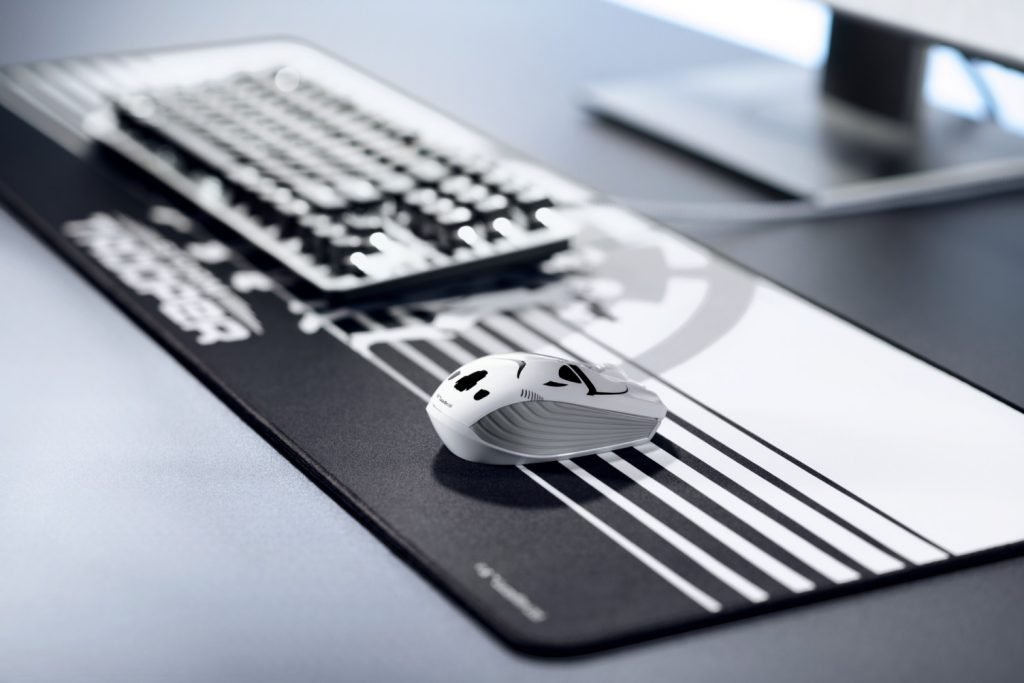 The Razer Atheris is a pocket-sized wireless mouse designed with industry-leading signal stability for over 300 hours of continuous use* via 2.4GHz Wireless or Bluetooth connection. The new Stormtrooper Edition carefully integrates the iconic stormtrooper helmet along the ergonomic body of the Atheris mouse.
Goliathus Extended Gaming Mouse Mat – Stormtrooper™ Edition  USD $34.99 / € 39.99 MSRP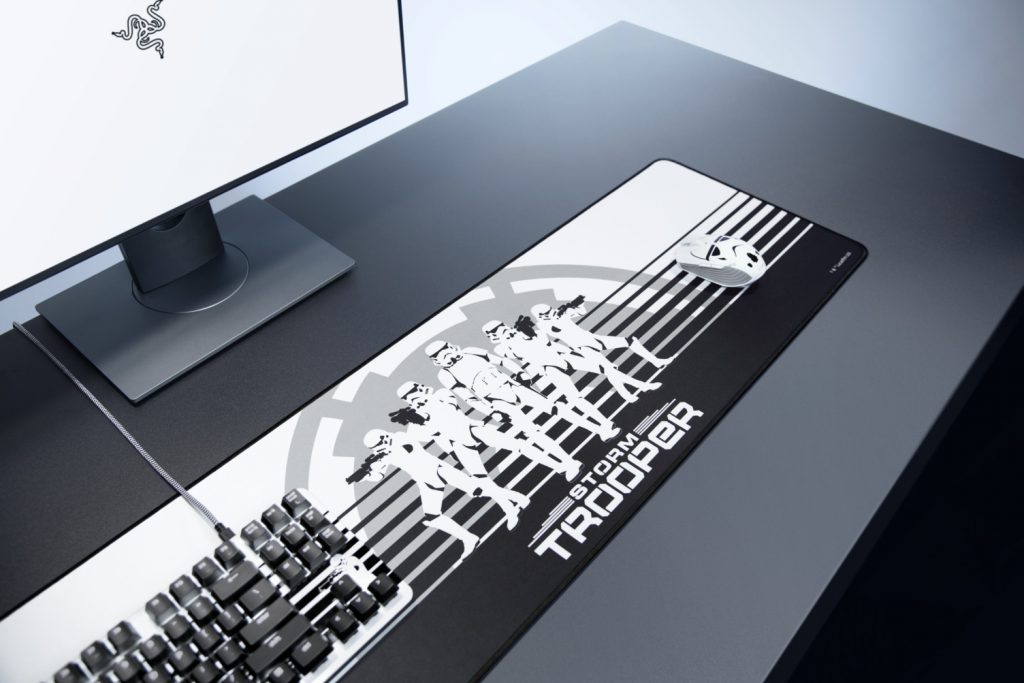 The Goliathus – Razer's best-selling soft gaming mouse mat – provides speed and precision with its slick, taut weave optimized for all mouse sensitivities and sensors. The portable mat is designed with an anti-fraying stitched frame and an anti-slip rubber base. The Stormtrooper Edition comes in an iconic stormtrooper design that completes the entire set.
AVAILABILITY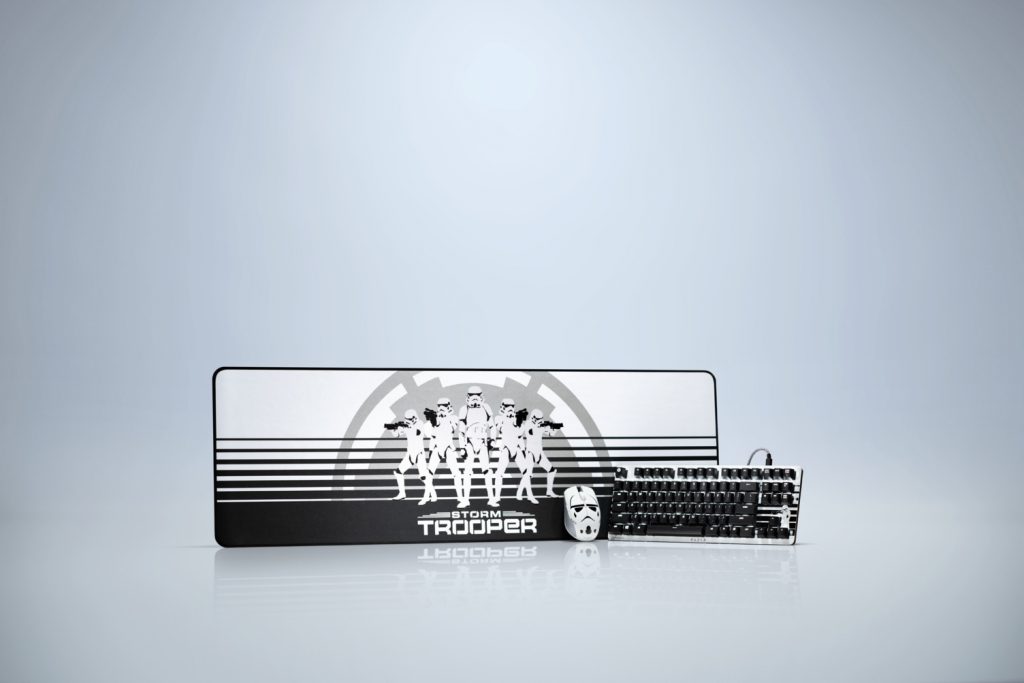 The new Razer Stormtrooper™ Edition peripherals will be available starting May 3, 2019 at Razer.com and select retailers in the United States, United Kingdom, Germany, France, Italy, and Spain.
For more information, please visit www.razer.com/campaigns/stormtrooper